TikTok, the fastest-growing social media platform, is all the rave right now.
When you open an account using this unique TikTok referral code link and invite others, you get a $25 to $50 bonus per referral you can redeem for free Amazon gift cards.
TikTok Referral Code ($25 to $50)
To take advantage of the TikTok referral code offer, follow these steps:
1. Visit TikTok here to open an account. The referral link includes the promo code, which is applied automatically. Complete the surveys on your profile page for a $25 bonus.
2. Invite new sign-ups and get points up to $50 per referral.
3. Your invitee also gets points by completing tasks shown on their account and selecting the "check in" button during their first 10 days on TikTok. They can also earn up to $25 by answering surveys for up to 7 days.
3. Redeem your points for free Amazon gift cards. You can also donate bonus points to charities such as The Terry Fox Foundation, Canada Learning Code, and We Matter.
Note that for you to earn full points, your referral must check in on the TikTok app once a day for at least 7 days.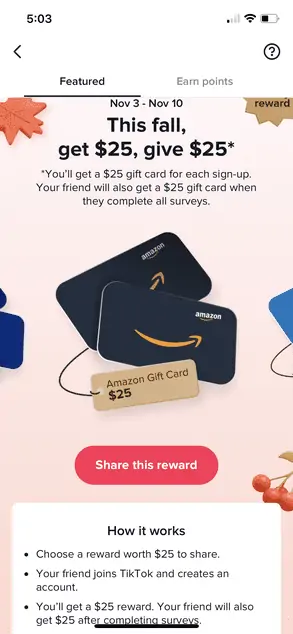 What is TikTok?
TikTok is a video-sharing social media app that allows users to create, watch, and share short videos shot on smartphones.
In this app, you can create content even without professional equipment! Many videos on this platform are music-focused.
Its users can take advantage of the vast collection of popular music snippets, sound effects, and filters.
TikTok was first released in September 2016 by Chinese company ByteDance Ltd.
Since its initial release, there have been over 2.6 billion downloads worldwide (2020), making it one if not the most popular smartphone applications ever made available through Google Play Store/App Store.
How Does TikTok Work?
Users of TikTok can film videos from the app itself or upload pre-recorded clips. Like other social media platforms, TikTok also has a live feature where the creator can actively engage with their viewers in real time.
These videos can be 15 seconds to 3 minutes long. Users can be as creative as they want with its editing tools, music library, filters, and sound effects that they can add to their videos.
One unique feature of this app is it allows users to reply to comments through videos or "stitch" or "duet" with other users, making it a very engaging experience.
Users can also allow other users to use their music which is an excellent opportunity for artists to be discovered or go viral.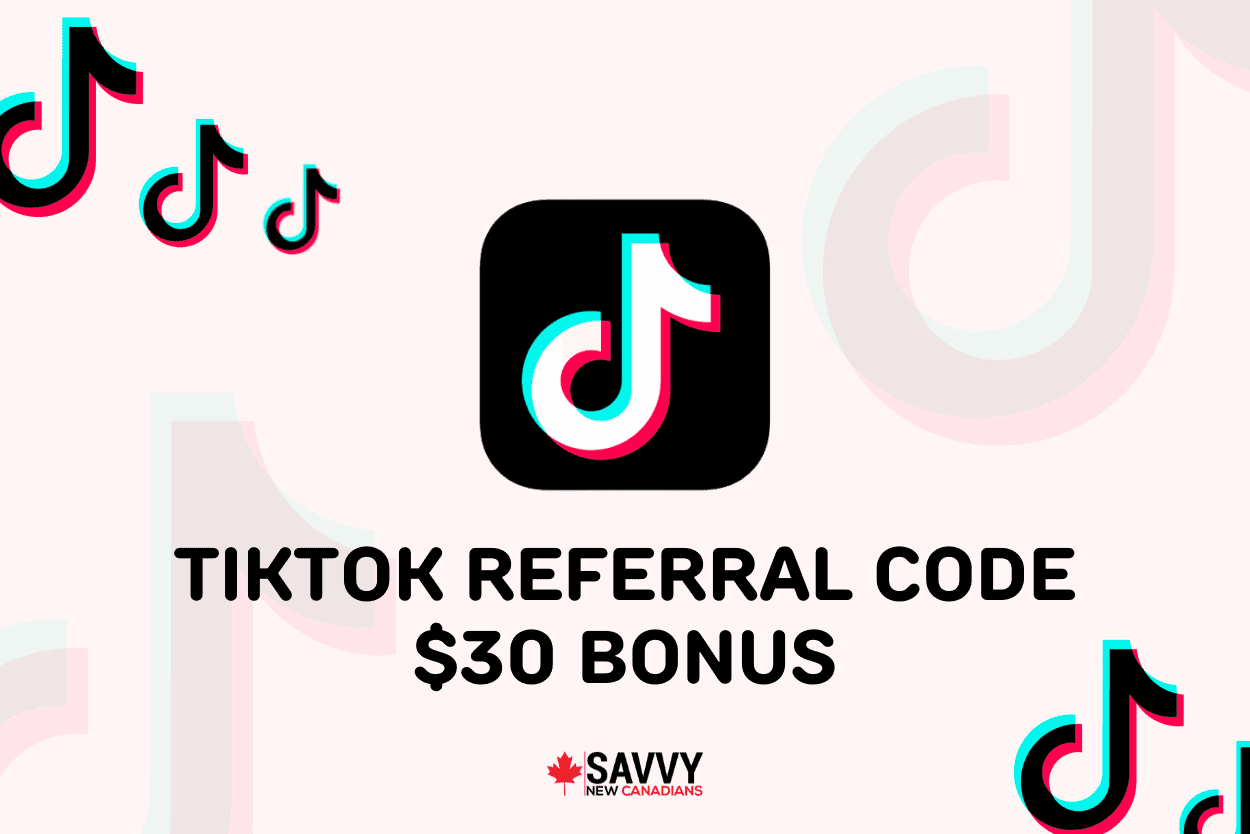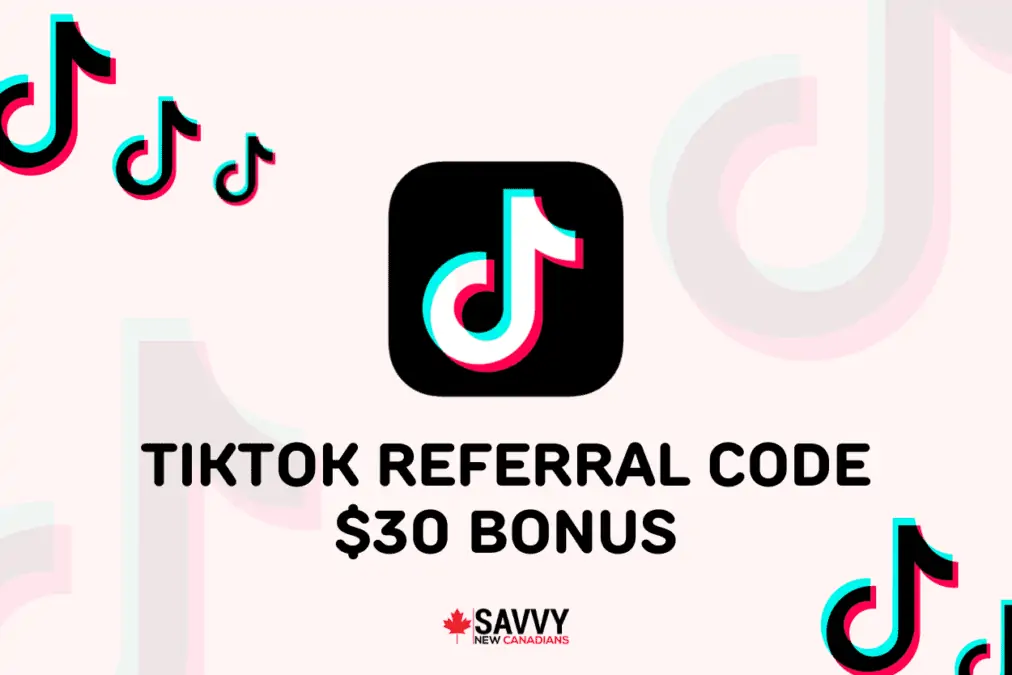 TikTok Referral Program
TikTok referral program pays users when they refer others to join the platform.
For example, residents of the United States and Canada can share their TikTok referral code and earn bonus points – $50 worth of points per referral.
The people you refer must meet the following requirements:
Have never created a TikTok account
Have never downloaded TikTok on their smartphone before
Meet the age criteria for their country
Be from the same country as the person who referred them
Be active on the platform after signing up
There is no limit to how many users you can refer to the platform.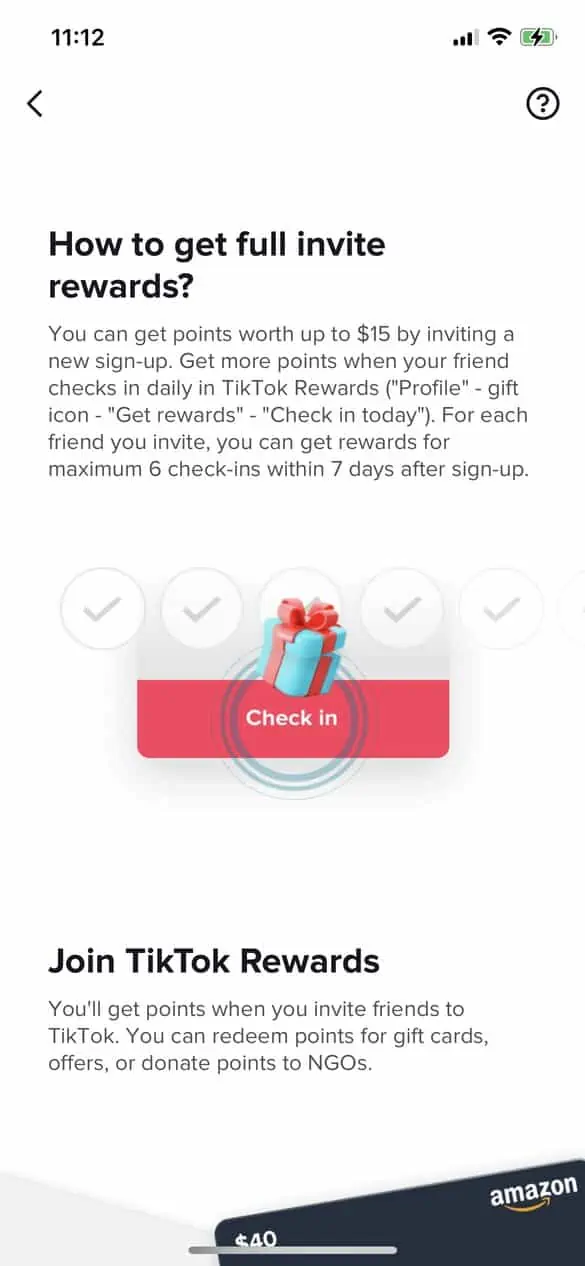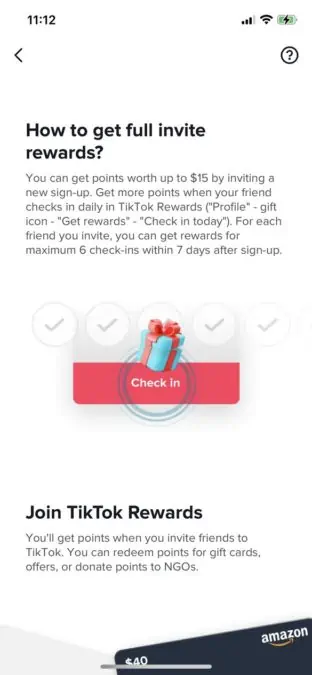 How To Redeem TikTok Rewards
You can easily redeem TikTok points for free gift cards, including:
Amazon
Walmart
Subway
Indigo
Nintendo
Subway
Tim Hortons
iTunes
Visa Prepaid Cards
They also allow you to donate your points to charities and non-government organizations, such as The Terry Fox Foundation, Centre for the Arts, and Canada Learning Code.
TikTok Referral Code FAQs
How do I get $30, $40, or $50 from TikTok?
Invite other users to sign up for TikTok and earn $30 to $50 in points for every eligible person referred.
How do I claim TikTok points?
Go to the Rewards section of your account and choose whether you want to redeem your points for gift cards or donations.
What is the best TikTok referral code?
The best TikTok referral code for a $40 bonus can be found here.
Related