Over 400 crypto exchanges have sprouted to help crypto enthusiasts trade and invest in the thousands of crypto tokens in the market. With so many choices, it can get tricky to decide which crypto exchange is right for you.
The type of cryptocurrency exchange you choose comes down to several factors, including availability in your region, ease of use, supported cryptocurrencies, the gas fee charged, and the security features offered.
One of the top ten crypto exchanges available to Americans is Binance.US. But is Binance.US right for you?
This Binance.US review covers everything you need to know about the crypto exchange so that you can decide with confidence whether it fits your crypto needs.
What's Binance.US?
Based in San Francisco, Binance.US is the domestic version of the Binance exchange that caters to Binance's users in the United States.
Binance, the parent company, is the largest crypto exchange in the world by trading volume. It was founded by Changpeng Zhao in 2017 in the Cayman Islands, Hong Kong.
Following its launch, Binance spread like wildfire and became popular in the crypto community due to its low trading costs, wide crypto selection, friendly user interface, and the many trading options it offers to users.
Sadly, Binance was banned in the U.S. in 2019 on regulatory grounds and stopped accepting American users.
To comply with U.S. regulations and keep its US user base trading, Binance partnered with a U.S.-based affiliate of its platform, which birthed the Binance.US crypto exchange.
Since 2019, the Binance.US exchange has done pretty well. Currently, it's ranked as the 8th largest crypto exchange on CoinMarketCap, with a 24-hour trading volume of more than $2.5 billion.
Just like its parent company, Binance.US features low fees, a user-friendly interface, high-transaction speed, and supports a wide range of popular crypto assets in the market.
However, Binance offers over 300+ crypto tokens, while Binance.US supports only about 62 cryptocurrencies.
Plus, Binance.US is unavailable in seven states, including New York, Connecticut, Texas, Hawaii, Vermont, Idaho, and Louisiana.
Binance US is operated by BAM Trading Services.
Related: Binance Review.
Binance.US Features
Here's a summary of features that make Binance.US knockout of the pack:
Trade over 50+ cryptocurrencies
Extremely low transaction fees of 0.1% and below
25% discount on trading fees paid with the BNB token
High processing speed, hence faster trades & exchanges
Supports crypto-to-crypto trading on 50+ trading pairs. No need to cash out to USD to buy a different crypto token
Ease of use – offers basic, advanced, and OTC trading dashboards to accommodate different user experiences
Binance mobile app with features to track prices and automate trades
Peer-to-peer trading on the OTC portal
Stake and earn rewards on your crypto coins and tokens
Set up recurring buys using dollar-cost averaging when short of time to monitor your crypto account.
How Binance.US Works
Binance.US is available to Americans 18+ years in 43 states and works pretty much like its parent company, Binance.
To start trading on the Binance.US exchange, you'll need to create an account and verify your identity.
Here's how it works:
Create an account
Visit Binance.US and hit "Get Started". You can also download and signup through the mobile app.
Simply enter your email address and password to start the registration process. You'll receive a link to confirm your email and proceed.
Secure your account
Once you confirm your email and enter your phone number to enable 2-FA. You'll receive an SMS code that you should enter to proceed.
Verify your identity
US regulations require all users to follow KYC and AML rules before dealing with cryptocurrency.
You'll be required to provide your Social Security Number (SSN), and your personal information, including your street address and identification document.
Fund your account
After verification, you'll be ushered into your dashboard, where you can buy and sell crypto tokens of your choice or deposit and withdraw funds.
To purchase cryptocurrency, load some USD into your account through an ACH bank transfer, wire transfer, or debit/credit card.
Crypto Assets On Binance.US
Binance US supports more than 50 cryptocurrencies. Since the site is dedicated to US users, USD is the only fiat currency supported on the platform.
Here's a rundown of the top Binance.US coins
Bitcoin
Tether
Binance Coin
Cosmos
Curve
Tezos
Sushi
Wave
Binance.US Fees
Like its parent company, Binance.US charges low to no transaction fees. Users incur two types of fees on the Binance.US exchange, including:
Deposit & Withdrawal fees
Binance.US doesn't charge deposit or withdrawal fees for ACH bank transfers.
Domestic wire transfers incur a flat deposit & withdrawal fee of $15, while international wires have a $35 withdrawal fee. Debit card deposits incur a 4.5% fee.
Crypto withdrawal fees vary depending on the crypto coin you're withdrawing. For instance, Binance.US assessed an Ethereum withdrawal fee of 0.004 and 0.0005 for Bitcoin.
Trading fees
Binance.US has a similar fee structure to Binance. Both use a tiered maker-taker fee structure where trading costs decrease/increase based on the user's 30-day trading volume and the amount of Binance Coins (BNB) in the user's account.
Binance.US traders are placed on different trading levels from VIP 0 to VIP 10. The higher your trading volume and BNB holdings, the higher your trading level, and the higher your trading level, the lower your trading fees.
Maker trading fees start at 0.1% and decrease to 0.04% for VIP 5 makers. VIP 6 to VIP 10 makers incur 0.0% trading fees.
Fees are slightly higher for takers, starting at 0.1% for VIP 0, then decreasing to 0.02% for VIP 10 takers.
The trading fee reduces further when you use the Binance network's native token, the Binance Coin (BNB), to cover trading costs. Both makers and takers receive a 25% discount on trading fees paid with the BNB token.
Binance.US Staking
You can earn more money by holding your coins and tokens on your Binance.US account. So far, Binance.US staking is available for some cryptocurrencies, including QTUM, EOS, ONE, VET, XTZ, ATOM, and ALGO.
Rewards range from 1%-10% per annum based on the crypto tokens staked and the duration. Distributions are paid out monthly.
Binance.US App
The Binance.US app enables you to buy, sell, and trade over 50+ cryptocurrencies on the go with your smartphone.
The app has advanced customizable features for live price tracking, Dollar Cost Averaging to schedule recurring purchases, create alerts, and more.
So if you want to manage your portfolio on the go, get the app.
Binance.US Referral Program
Apart from Binance.US staking, you can earn extra money through the Binance.US referral program.
You only need to invite your friends to create accounts on the Binance.US exchange and earn up to 40% commission on trading fees generated by your referrals.
You'll earn 20% of the trading fees if you hold less than 500 BNB coins and 40% if your BNB balance exceeds 500 BNB tokens.
Related: Binance Referral Promo Code.
Binance.US Pros and Cons
Pros
50+ cryptocurrencies supported
Low trading fees, and fee discounts
Easy-to-navigate interface based on users' experience
Mobile app to trade on the go
Faster trade executions
Stake and earn money on your crypto holdings
Cons
Not available in all 50 states
The parent company has a history of security breaches and regulatory issues
Is Binance.US Safe and Legit?
Binance.US is a legit crypto exchange based in San Francisco that offers over 50+ cryptocurrencies to US residents in 43 states.
Its parent company, Binance exchange, suffered a security breach in 2019 and has been investigated by the U.S. trading authorities for aiding in money laundering and tax evasion.
But Binance.US doesn't appear to have had any such issues so far. In terms of security, Binance.US offers security features like 2FA, Withdrawal whitelisting, KYC and AML requirements, and anti-phishing code setup.
CER, a crypto exchange security review site, has ranked Binance.US as the third most secure crypto exchange ahead of Kraken and Coinbase.
Plus, Binance.US maintains a custodial bank account where all U.S. dollar deposits on the platform are insured for up to $250,000.
Based on this information, one can confidently say that Binance.US is a legit and safe crypto exchange.
However, crypto trading is a risky and volatile game, and no crypto exchange is 100% free from security breaches. So never invest more than you can afford to lose on Binance.US.
Best Crypto Exchanges in Canada
Best Crypto Trading Platforms in Canada
CoinSmart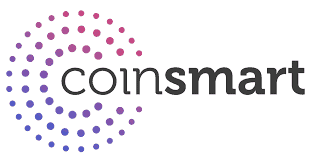 Wealthsimple Crypto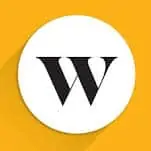 VirgoCX


$50 sign up bonus when you deposit $200
$25 sign up bonus when you deposit $150
$30 sign up bonus when you deposit $100
Best for advanced traders and newbies
Best crypto platform for beginners
Excellent trading platform
Binance.US FAQs
Is Binance banned in the US?
Yes, Binance was banned in the US in 2019 on regulatory grounds. However, its affiliate platform, Binance.US, is available to US residents in 43 states.
Is Binance and Binance.US the same?
No. Binance.US is a subsidiary of Binance exchange that operates in the US only, while Binance is the parent company available worldwide. Americans can only register on the U.S. site.
Can Binance.US be trusted?
So far, Binance.US doesn't appear to have had any security or regulatory issues and is ranked the 8th largest cryptocurrency exchange in the world.
Should I use Binance or Binance.US
Binance.US is a top choice over Binance if you're a US resident. Alternatively, you can also look into Coinbase.
Related:
Disclaimer: Cryptocurrency is a volatile and speculative investment. If you decide to invest, we recommend you do your own research and only commit funds you can afford to lose. The author may own one or more of the crypto assets mentioned in this article.
Binance.US review
Summary
Binance.US is one of the top cryptocurrency exchanges in the United States. This Binance.US review covers how it works, fees, and whether it is safe.