If it were a country, the crypto world would be one of the largest economies by GDP. It's currently valued at about $1.01 trillion, with a daily trading volume of about $40 billion. This has made the crypto industry hard to ignore. 
Despite fears and criticism surrounding the industry, more governments, companies, institutions, and individuals are integrating cryptocurrency into everyday operations. After all, no one wants to be left behind by what is being called the "future of money."
But before you jump, you need to choose the right crypto exchange where you can trade, store, or stake virtual assets.
The exchange that will work best for you varies depending on several factors, including availability in your region, supported digital assets, ease of use, fees charged, and supported payment methods, among others.
That's where Binance comes in. This Binance review walks through everything you need to know about the Binance exchange so that you can decide with confidence whether it's right for you.
Update: Binance will exit the Canadian crypto space on September 30, 2023, after failing to hash out an agreement with regulators. You can consider Binance alternatives like CoinSmart or Wealthsimple.
What is Binance?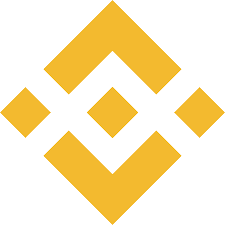 Trade hundreds of popular coins
Best for advanced crypto trading tools
Up to 0.10% trading fee
Get a 20% lifetime trading fee discount
Binance is the largest crypto exchange in the world by trading volume. It's also one of the fastest and lowest-cost exchanges, processing over 1.4M+ transactions per second at a maximum fee of 0.1% per transaction.
Binance Coin (BNB) is the native utility token on Binance Chain and is used for trading cryptocurrencies and paying for gas on the Binance network.
Binance was founded in 2017 by Changpeng Zhao after raising $15 million through an Initial Coin Offering (ICO). Initially, the exchange was based in Hong Kong but has since moved its headquarters to Malta to avoid trouble with Chinese authorities.
Since its launch, the Binance exchange has become one of the most successful exchanges in the crypto space, offering over 600+ crypto assets and over 40+ fiat currencies.
The platform is available to customers worldwide and charges some of the lowest crypto trading fees.
However, Binance isn't available in the United States, and Americans can only trade on Binance.US.
Binance Features at a Glance
Supports over 300+ cryptocurrencies and all major fiat currencies
Low trading fees, with discounts, if paid with BNB
Multiple trading interfaces for basic, intermediate, and advanced trading based on your trading experience.
Binance Finance —deposit or stake crypto assets to earn rewards and get instant crypto-secured loans
TradingView powered charts to support technical analysis
Top security through 2-FA and anti-phishing measures
Multiple ways to deposit and buy crypto assets —SEPA, credit/debit cards, bank transfers, and more
Access margin trading with up to 10x leverage
Many trading options, including Spot, Futures, and Derivatives trading.
Binance Visa Card to spend your crypto hassle-free
NFT marketplace to buy and sell NFTs
24/7 customer support via the Binance chat page, Learn Center, and an extensive FAQ to help you navigate the platform
Binance mobile app to control your account and trade on the go
How Binance Works
You can access the Binance exchange through the browser, desktop app, or on your mobile device through the Binance app. To start trading on the platform, you'll need to register an account and verify your identity.
Here's how Binance works:
Sign up for an account: Create an account from the Binance website, Binance App, or Binance Desktop App. You can sign up with your phone number or email address.
Identity Verification: Complete identity verification by providing a government-issued ID and uploading a selfie/portrait. Account verification also helps unlock fiat deposits and withdrawal limits.
Load money in your account: Deposit fiat currency or crypto from an external wallet into your Binance wallet. Binance supports 50+ fiat currencies, and money can be deposited through bank transfers, credit/debit cards, and SEPA/wire transfers.
Buy Crypto: Once the money is in your Binance wallet, you can buy crypto tokens of choice on the Binance exchange or directly from your Trust wallet. You can also buy crypto directly from other crypto enthusiasts using P2P, or directly with your debit/credit card on the Binance website or mobile app.
Crypto Assets On Binance
Binance supports over 300+ crypto tokens and 50+ fiat currencies. Thus, you're sure to find many offerings to buy, sell, trade, exchange, or stake. You can swap crypto-to-crypto or trade fiat-to-crypto on the platform.
Top crypto assets up for grabs on the Binance exchange include:
Bitcoin (BTC)
Ethereum(ETH)
Bitcoin Cash (BCH)
Ripple (XRP)
Binance Coin (BNB)
Litecoin (LTC)
Basic Attention Token (BAT)
Tether (USDT)
TrueUSD(TUSD)
Stellar Lumens (XLM)
TRON (TRX)
Paxos Standard (PAX)
Dash (DASH)
Cosmos (ATOM)
Binance Exchange Fees
One area where Binance wins out is its extremely low fees. There are three types of fees that users incur on the Binance exchange, including:
Binance Deposit Fees
Binance doesn't charge any crypto deposit fees when depositing crypto tokens from an external wallet to your Binance wallet.
Fiat currency deposit fees range from 0-3.5% depending on the deposit method used and the fiat currency being transferred. Some currencies incur a flat fee.
Binance Withdrawal Fees
Binance assesses a flat transaction fee when withdrawing cryptocurrency from your Binance account to your crypto wallet. How much you pay varies depending on the crypto token you're moving.
Again, fiat currency withdrawal fees will vary based on the currency and the withdrawal method used. Mostly, the fee varies from 0-2.5%, with fixed amounts for some currencies.
Binance Trading Fees
Binance uses a tiered maker-taker fees structure. Trading fees decrease/increase based on your cumulative 30-day trading volume and your Binance Coin (BNB) holdings.
Based on these factors, users are ranked from VIP 0 to VIP 9, and fees decrease based on your VIP level.
Maker spot trading fees range from 0.1%-0.02%, while Taker fees are slightly higher at 0.1%-0.04%.
Fees decrease further if you use the network's native token, Binance Coin, to cover gas fees. Both makers and takers enjoy a 25% discount on their trading costs when gas fees are paid using the BNB token.
Fees are even lower on Binance's futures trading platform, starting at 0.02% for makers and 0.04% for Takers, with a 10% discount on trading fees paid with the BNB token.
However, fees can be slightly higher using the instant buy/sell feature, starting at 0.5%. You'll also incur a 4.5% trading fee if you buy crypto directly using your debit/credit card.
You can slash that cost by transferring money into your Binance account first, then taking advantage of the low Spot Trading fees.
Binance Card
The Binance Visa card enables users to spend their favourite cryptocurrencies hassle-free. Behind the scenes, your crypto is converted to fiat currency at the point of sale so that you checkout without any hangups.
Once you have the card, you only need to transfer your crypto from your spot wallet to your funding wallet. Then use the card to pay at more than 60 million merchants worldwide.
The Binance Visa card doesn't charge any administrative or transaction fees. Plus, it offers up to 8% cashback on all eligible purchases.
Related: Best Crypto Credit Cards.
Binance Staking
You can deposit or stake your crypto holdings on Binance Earn and earn staking rewards at an APY rate of 0.8% to 123% depending on the crypto coin staked and the duration.
So far, users can stake six crypto tokens on Binance, including AXS, BNB, ETH, USDT, BTC, and BUSD.
You can also participate in instant trading and pool tokens on the Binance Liquid Swap to earn double rewards.
Pros of Binance Exchange
Low transactions fees of 0.1% and below
25% on trading fees paid with the BNB token
Binance is available all over the world
Supports a wide selection of over 600+ crypto assets
Over 50+ fiat currencies supported
Binance staking allows users to earn rewards on their crypto holdings
More trading options, including spot trading, margin trading, P2P, and futures trading
NFT marketplace to buy and sell NFTs
Crypto to crypto trading pairs with Bitcoin and nine other digital tokens
Different trading interfaces to accommodate every user's trading experience
The Binance mobile app enables users to access their accounts and trade on the go
Cons of Binance Exchange
The US version, Binace.US, is not available in some states
Regulatory issues
Customer support needs improvement
KYC compliance is a turnoff for users seeking anonymity
Binance is not available in the province of Ontario in Canada
Binance Trust Wallet
To offer its users more security and convenience, Binance acquired the Trust Wallet in 2018. It's a mobile non-custodial wallet that gives users full control over their private keys.
The Binance Trust Wallet supports 53 blockchains and 1M+ assets.
Users can buy, sell, swap, trade, and stake cryptocurrencies directly from the wallet. It also supports direct interaction with dApps and NFTs.
Binance vs. Binance.US
To comply with U.S. trade regulations, Binance runs a separate affiliate site where Americans can access and trade its crypto offerings. That's where Binance.US comes in.
Thus, Binance is the parent company available worldwide, while Binance.US is only available in the United States.
The two platforms work pretty much the same and charge almost similar fees. The main difference is the number of digital coins and other services offered on each site.
While Binance offers over 300+ crypto tokens, Binance.US supports only about 53 cryptocurrencies.
Binance vs. Coinbase
Binance supports anything crypto, and it's like a hub for all your cryptocurrency needs. Users can trade over 600+ crypto tokens on the platform at extremely low fees of 0.1% and below.
Coinbase supports only about 44 cryptocurrencies and charges 0.5% per trade, which is roughly five times what you'll pay on Binance.
Plus, Binance offers many different types of trading options, while Coinbase supports only basic crypto transactions.
Again, Binance is widely present worldwide in more than 180 countries, while Coinbase supports about 103 countries.
Binance Referral Program
You can earn more crypto through the Binance referral program. Simply invite your friends to join the Binance community using your Binance referral code or link.
You'll receive between 10%-40% commission on trading fees anytime your new invites trade across Binance Spot, Futures, and Pool markets.
When you sign up for a Binance account here, you also get up to a 25% discount on trading commissions.
Is Binance Safe and Legit?
Yes, Binance appears to be a legit company that supports many cryptocurrencies and offers different types of crypto transactions to its users.
The company was launched in 2017 and has risen to become the world's largest crypto exchange.
In terms of security, Binance has various security measures in place to protect users and itself:
Most digital assets are held offline in cold storage
Supports 2-FA and U2F
Additional security settings like whitelisting devices, anti-phishing codes, and managing withdrawal addresses
Provides security tips to its customers to boost security
That said, no crypto exchange is 100% secure. Plus, crypto trading is a delicate game, so make sure you never put more than you can afford to lose on the Binance exchange.
Binance Alternatives in Canada
In addition to Binance, you can use several other crypto trading platforms in Canada, including CoinSmart, NDAX, Newton, Coinberry, and Shakepay.
Best Crypto Trading Platforms in Canada
CoinSmart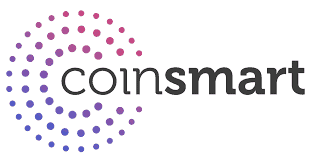 Wealthsimple Crypto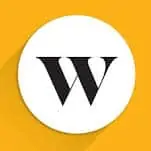 VirgoCX


$50 sign up bonus when you deposit $200
$25 sign up bonus when you deposit $150
$30 sign up bonus when you deposit $100
Best for advanced traders and newbies
Best crypto platform for beginners
Excellent trading platform
Binance Canada FAQs
Why is Binance banned in the US?
Binance was banned in the U.S. in 2019 on regulatory grounds. However, its affiliate site, Binance.US, is fully compliant and available to Americans in 43 states. 
Is Binance trustworthy?
Binance appears to be a trustworthy crypto exchange with a few past issues. The Exchange has been accused by US and UK regulators of not doing enough to prevent money laundering, tax evasion, and other financial crimes on its platform. In 2019, the crypto exchange lost over $40 million worth of cryptocurrency to hackers, but all the affected users were fully compensated.
Is Binance good for beginners?
Yes, Binance has a user-friendly interface for beginners and offers educational resources to onboard new users.
Can I make money on Binance?
Yes, you can make or lose money trading or staking crypto assets on the Binance exchange or Binance Trust wallet.
Is Binance banned in Canada?
Binance is available to users in all Canadian provinces except Ontario. You can use Binance if you live outside Ontario.
Disclaimer: Cryptocurrency is a volatile and speculative investment. If you decide to invest, we recommend you do your own research and only commit funds you can afford to lose.
Binance Review
Ease of use

Crypto assets

Trading fees

Customer support

Tools
Summary
Binance is the world's largest cryptocurrency exchange. This Binance review covers how it works, Binance wallets, coins offered, and whether it is safe.
Pros
Low transactions fees
Available worldwide
600+ crypto assets supported
Over 50+ fiat currencies supported
Supports NFTs and staking
Cons
Not available in Ontario
Interface may be overwhelming for new crypto traders