Market crashes present an opportunity of a lifetime. That's what has happened in the crypto and NFT markets over the last couple of weeks.
Bitcoin, the king of cryptocurrencies, has dropped sharply for several months in a row, along with other cryptocurrencies, to retest 2021 and 2020 support levels.
NFTs prices have also slid, with blue-chip projects like CryptoPunks and Bored Ape Yacht Club (BAYC) prices crushing to the most affordable lows over the last month.
Many factors have led to this, with the most recent downward trigger being the slipping of TerraUS (UST) from its 1:1 peg with the US dollar.
Big Question: Should you buy NFT art now?
Only you can answer that question. But opportunities to realize huge returns on investment are spotted during market crashes.
That's because you could get a chance to buy NFTs and crypto tokens that you have always admired at a discounted price.
In this article, I'll take you through what NFTs are, where to buy NFT art, how to buy NFTs in Canada, and whether NFT tokens are a good investment.
What are NFTs?
An NFT stands for non-fungible token. They are digital assets representing a piece of digital art, music, games, video, and other collectibles with unique properties and an immutable certificate of ownership created using blockchain technology.
Thus, these internet collectibles cannot be forged, replaced, interchanged, or manipulated.
It's a revolutionary technology that has helped change digital art, presenting a great opportunity for digital artists and art collectors to showcase and sell their artwork to crypto audiences.
NFTs can be bought and sold on NFT marketplaces like Opensea, and once you buy one, you receive a unique NFT token to prove your ownership of the artwork.
You can then use it as digital content, a gaming item, investment & collateral on DeFi, as a domain name, or sell it to someone else.
How To Buy NFTs in Canada
NFTs are traded in cryptocurrencies, and you'll need to buy crypto through a crypto exchange before you buy NFT art. Below is a step-by-step guide on how to buy NFT on OpenSea via the CoinSmart exchange.
Create an account: Sign up for a CoinSmart account using this referral link, verify your account, and deposit at least $200 to get a $50 cash bonus.
Verify and fund your wallet: Once your account is set up, fund it with CAD via Interac e-Transfer, Bank Wire, credit/debit card, or crypto deposits.
Buy crypto: Purchase Ethereum or any other NFT crypto accepted on the NFT marketplace where you want to trade.
Transfer crypto to an NFT wallet: Transfer your coins to a crypto wallet that supports NFTs, like MetaMask, Ledger, Trezor, Coinbase Wallet, and others.
Connect your wallet to an NFT marketplace: Visit an NFT marketplace, like Opensea, sign up with your email address and click any of the supported wallets to create an account and set up your profile.
Buy NFT art: Poke around and browse the Open Sea NFT collection and purchase NFT tokens of choice.
Store your NFT art: You can let your NFT art sit on your Open Sea account, but for more secure storage, it is advisable to transfer them to your wallet.
Best Places To Buy NFTs in Canada
Below is a rundown of 11 marketplaces where to buy NFTs in Canada.
OpenSea
Founded in 2017, OpenSea is the first and largest NFT marketplace in the world built on the Ethereum blockchain that allows users to mint, sell and buy NFTs.
It has everything for everyone, and you'll find all types of NFTs on the platform, ranging from crypto-collectibles and non-fungible tokens, hence a great place to buy NFT art in Canada.
Users can buy, sell, discover, and create exclusive digital items, including art, collectibles, photography, virtual worlds, domain names, music, sports, trading cards, and access to Solana NFTs.
You need to connect an Ethereum wallet to buy NFTs on Opensea. Supported wallets on the platform include MetaMask, Coinbase Wallet, WalletConnect, Phantom, Kaikas, Venly, Bitski, Formatic, Authreum, Torus, Portis, Flow, and OperaTouch & Trust wallet on mobile.
The core payment tokens on Open Sea are ETH/WETH, DAI, and USDC.
For creators, artists, and art collectors, the platform provides tools to allow you to mint NFTs for free, but levies a 2.5% transaction fee on every sale you make on the platform, with no service fee for buyers.
Rarible
Rarible was founded in 2020 and is a top multichain marketplace built on the Ethereum blockchain where you can buy NFTs in Canada.
The platform supports multiple blockchains, including Ethereum, Polygon, Tezos, and Flow, providing users with a set of tools to mint, sell, and purchase NFT tokens.
Top supported Wallets on Rarible include MetaMaks, Fortmatic, Rainbow, Coinbase, Portis, and others.
Once you connect your wallet, you can buy NFTs in different categories, ranging from art, metaverse, music, domains, sports, earning, photographs, NSFW, and collectibles.
Seller and buyer fees on the platform stand at 2.5% per transaction, and the platform has its own native token, RARI, to facilitate payment of gas fees. Other supported payment tokens include ETH, MATIC, and MANA.
Binance NFT Marketplace
The Binance NFT marketplace was launched in June 2021 as part of the Binance ecosystem to bring together artists, creators, and crypto enthusiasts.
It's powered by the Binance blockchain and features all forms of collectibles and digital artworks, ranging from art, game, entertainment, and sports.
It also features NFT events, mystery boxes, and gaming/initial game offerings to allow users to discover and bid on premium, unique, and exclusive NFTs from the world's most talented artists.
You can buy NFTs on Binance right from your Binance wallet without the need to connect an external wallet, then transfer your NFT art to an external wallet of choice.
Supported payment currencies on the Binance NFT marketplace are BNB, BUSD, and ETH, and trading fees stand at 1%.
How to buy NFT on Binance
You can buy NFT on Binance through any of the following purchase methods:
Marketplace: Buy fixed price NFTs or bid on NFTs at the auction
Events: Binance holds premium events and exhibitions to help you discover unique collectibles.
Mystery boxes: Mystery boxes give a chance to win common to rare and unique NFTs
Axie Marketplace
Running on the Ethereum and Ronin Blockchains, Axie Infinity has become the most popular P2E NFT crypto game. But before you can get started, you need to buy in-game items.
The Axie NFT marketplace is the in-house marketplace that allows users and players of the game to buy, sell, and trade in-game items, including land, decorations, and Axie characters.
Thus, NFTs on this platform relate entirely to the game, and you won't find any other NFTs listed.
It supports the Ronin wallet, which is used to hold your Axie characters and other in-game items.
Trading fees on the platform range from 4.25%-5.25% and can only be paid in ETH, which means you'll need a wallet that supports ERC-20 tokens, like MetaMask, to buy in-game items.
Crypto.com NFT Marketplace
The Crypto.com NFT marketplace was established in March 2021 as part of the Crypto.com exchange's ecosystem to allow users to create, showcase, buy and sell NFTs from top creators and brands.
It runs on the Crypto.com blockchain and enables users to buy NFTs by auction or set price in different categories, including art, sports, music, celebrities, gaming, and crypto.
Unlike most NFT marketplaces, Crypto.com doesn't charge a transaction fee for NFT purchases and allows users to buy NFT with a credit card or pay with crypto from a supported wallet via Crypto.com Pay.
MetaMask, WalletConnect, and Trust Wallet work well with the platform.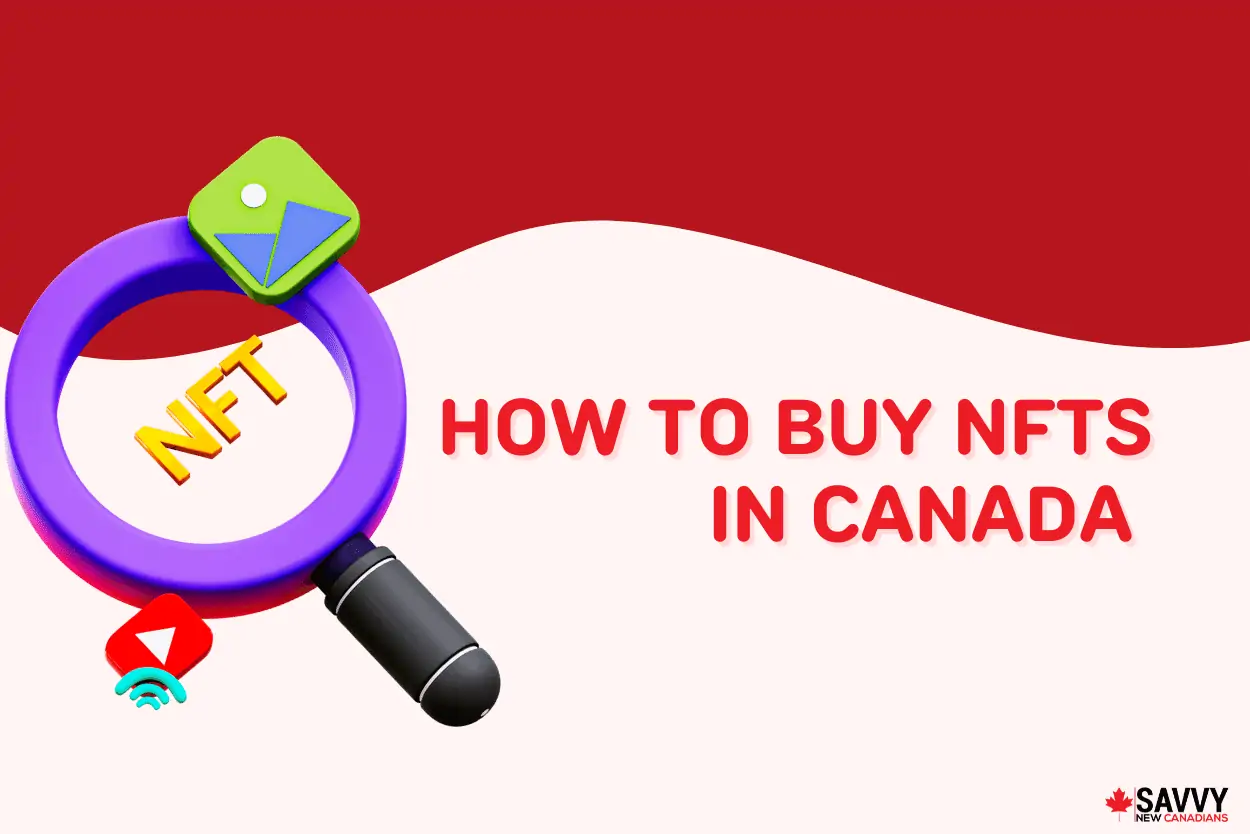 NBA Top Spot
Launched in 2019, The NBA Top Spot is a blockchain-based virtual card trading marketplace that preserves legendary sports video clips called moments.
The platform runs on the Flow network and is a joint venture between the National Basketball Association (NBA) and Dapper Labs, a Canadian blockchain developer.
Each moment is an officially licensed NBA basketball video clip minted and issued as an NFT on the Flow blockchain that users can buy and own.
Thus, the platform allows sports memorabilia collectors and sports fans to collect, buy, sell, and trade basketball video clips that represent pieces of sports history of the NBA's greatest plays and players.
Users can buy moments in packs from the NBA Top Spot website, or buy a specific moment from other NBA users on the official NBA Top Spot marketplace.
Supported wallets include the Dapper Wallet and Blocto Wallets, and you can buy NFT with a credit card or any of the supported cryptocurrencies in your crypto wallet, including BTC, ETH BTC, DAI, and USDC.
Mintable
Founded in 2018, Mintable is an NFT marketplace that allows creators to mint NFTs with no fees, and collectors to browse, buy and trade NFT art in different categories.
You'll find a vast array of nearly 10,000 NFTs in art, music, collectibles, videos, photography, utility, sports, and more.
The platform runs on the Ethereum blockchain, and you'll need ETH in a supported crypto wallet to trade on the platform.
Top supported wallets that you can connect to your Mintable account include MetaMask, Trust Wallet, and Rainbow.
Trading fees on the platform stand at 5% for gasless NFTs, 10% for printable NFTs, and 2.5% for traditional NFT transactions.
Mintable is also one of the few NFT marketplaces that allow you to buy NFT with a credit card.
Nifty Gateway
Nifty Gateway is a top NFT marketplace that features music and art NFTs and allows users to buy NFT with a credit card or ETH.
It is part of the Gemini exchange and works as a curated marketplace with a dedicated team that thoroughly vets artists and brands wishing to mint and issue NFTs on the platform.
That helps ensure only the highest quality digital collectibles are available to Nifty collectors.
The platform offers a Nifty custodial wallet to allow users to buy NFT tokens with fiat without the need to first buy and deposit crypto.
Users can also connect to an Ethereum-supported wallet and use an ETH pre-paid balance to buy NFT art on the platform.
Once you create and fund your Nifty wallet, you can buy NFTs in several ways, including Online Silent Auction, Drawing, Open Editions, and Global offers.
Trading fees on the platform stand at 5%, plus a $0.3 transaction fee.
VirgoCX
VirgoCX is not an NFT marketplace by itself, but the crypto platform runs an NFT brokerage service that allows its users to find, buy, and trade unique art pieces and collectibles.
Popular NFTs on the platform include Alien Fren, Doodles, Cool Cats, and Sup Duck.
Simply load your VirgoCX account with the funds required to purchase the NFT, and reach out to the VirgoCX team to source the NFT for you and start the settlement process.
Once the purchase is complete, your NFT is sent to your Web3-enabled wallet, including Trust Wallet, MetaMask, Walletconnect, and others.
Trading commissions range from 2%-5%.
SuperRare
SuperRare is another NFT marketplace built on the Ethereum blockchain that allows users to buy and sell unique, single-edition digital artworks from the world's top artists.
To start collecting, simply sign up for an account and connect it with an Ethereum wallet.
Then navigate to the activity feed to find your favourite artists to browse their work and start collecting.
All transactions on the platform are made with ETH, and transaction fees stand at 3%.
Polkamarkets
Polkamarkets is a DeFi-Powered prediction market protocol that runs on the Kusama and Polkadot blockchains.
It was built to facilitate multi-chain information exchange and trading and allows users to monetize their forecasts of future outcomes of real-world events, like sports and crypto trading.
It also offers entertainment and sports NFT-based gamification features, making it a great place to buy NFT tokens in these categories.
It has its own utility token, POLK, which is used to open new markets on the platform.
How To Choose an NFT Marketplace
Choosing an NFT marketplace comes down to several factors, including:
The type of NFT tokens you want: Make sure the platform offers the type of NFTs you want to buy, sell, or mint.
Supported payment method and coins: The marketplace should support the type of coins you have in your wallet. If you don't have crypto, go with a platform that allows you to buy NFT with a credit card.
Marketplace security: What's the platform's reputation? Has it had any past issues?
Transactions fees: Choosing a marketplace with zero to low trading fees is a plus.
And once you have chosen your NFT marketplace, you need to do your research to avoid NFT scams and make sure that you're investing in a valuable NFT.
Things to watch out for include:
The unique properties of the NFT: Look for NFT with rare properties that make it unique and legitimate.
The NFT's price performance: Check the seller's account to see how much the same NFTs have been selling in the past.
NFT Liquidity and Market Volume: This is important, just in case you want to sell your NFT for crypto later on
Are NFTs a Good Investment?
Yes, NFTs can be good investments, and you can make huge profits if you invest in unique, rare artworks and collectibles.
But just like cryptocurrencies, NFTs are highly risky investment vehicles, and you can also lose big, or fall victim to cybercriminals and buy worthless or illegitimate NFTs.
So do your research well and make sure you only invest what you can afford to lose.
NFT Canada FAQs
Does Coinbase have an NFT marketplace?
Yes, Coinbase has an NFT marketplace that allows users to buy and sell Ethereum-based NFTs, as well as find and follow your favorite creators and collectors.
Why are NFTs so expensive?
NFTs are so expensive because they represent digital artworks and rare collectibles in a unique format that cannot be altered or duplicated, and some people are willing to pay a fortune to own them. They are just like physical artworks and historical collectibles which sell for millions of dollars.

That said, not all NFTs are expensive; only the ones that sell for high prices get media attention, and we get to hear about them.
Can I create my own NFT?
Yes, you can create your own NFT on marketplaces like Opensea and list it for sale.
Is it easy to buy and sell NFTs?
Yes, it's easy to buy and sell NFTs. Simply buy and transfer crypto to a supported wallet, then connect it to your NFT marketplace account. Plus, some platforms, like Crypto.com and Nifty, allow you to buy NFT with a credit card.
What is the best place to buy Bored Ape NFTs?
OpenSea is one of the top NFT marketplaces to buy Bored Ape NFTs.
Are NFTs taxable in Canada?
Yes, NFTs are taxable in Canada. The type of tax you pay depends on whether you mint and sell the NFT, or purchase and resell an existing NFT at a profit to realize a capital gain.
Disclaimer: Cryptocurrency is a volatile and speculative investment. If you decide to invest, we recommend you do your own research and only commit funds you can afford to lose. The author may own one or more of the crypto assets mentioned in this article.