If you are here because you'd like to know whether Binance is legal in Canada or is still banned in 2022, we have got you covered.
This article covers the suspension of Binance services in Ontario and the best crypto exchange alternatives you can use.
You will also learn about all the places where Binance is banned or limited in one form or the other.
Update: Binance recently received a license to operate in Canada as a Money Service Business under the BINANCE CANADA CAPITAL MARKETS INC. legal name. This entity was registered in December 2021 and will be involved in foreign exchange dealing, money transferring, and dealing in virtual currencies. That said, its services are still suspended in Ontario.
Is Binance Legal in Canada?
Binance suspended its operations in Ontario to avoid regulatory scrutiny from the OSC.
Earlier in 2021, the Ontario Securities Commission took action against cryptocurrency exchanges operating in the province that were not in compliance with its Securities Act.
These crypto exchanges included Bybit, Poloniex, and KuCoin, after they failed to meet the April 19, 2021, deadline set by the regulator.
Soon after the OSC published Statements of Allegations against Bybit, Poloniex, and Kucoin, Binance published the following on its website:
As part of our continuing compliance efforts, Binance has updated its Terms of Use to provide that Ontario (Canada) has become a restricted jurisdiction, effective 2021-06-26 at 3:59:59 AM (UTC). Regrettably, Binance can no longer continue to service Ontario-based users.
In addition to not being able to trade, if you are a Binance customer who resides in Ontario, you are required to withdraw your funds by December 31, 2021.
So, if Binance is still banned in Ontario, is it available and legal elsewhere?
As of this writing, there are no obvious restrictions to using Binance in other Canadian provinces and territories.
Whether that changes in the future is anyone's guess.
Binance Alternatives in Canada
There are several crypto trading apps you can use in Ontario and the rest of Canada if you want to avoid the risks of Binance getting banned.
They include:
1. CoinSmart
This top-tier Canadian trading platform supports 16 popular coins and charges competitive low trading fees.
CoinSmart operates in several countries and is one of a few crypto companies that are publicly traded.
Coins offered: Bitcoin, Litecoin, Ethereum, Uniswap, Chainlink, Polkadot, Dogecoin, Shiba Inu, Bitcoin Cash, EOS, Stellar, USDC, Cardano, Avalanche, Solana, and more.
Trading fee: 0.20%.
Funding options: Interac e-Transfer, bank wire, bank draft, credit card, and debit card.
CoinSmart Crypto Exchange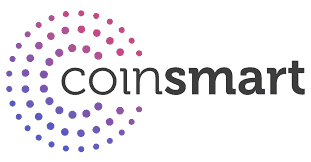 Top crypto exchange in Canada
Great for new & advanced traders
0.20% trading fee
Get a $50 bonus when you deposit $200
2. Newton
Newton is a crypto brokerage service that supports several coins. It is a good Binance alternative for beginners.
Coins offered: USD Coin, Tether, Yearn Finance, Maker DAO, PAX Gold, Enjin Coin, Zcash, Ren, Fantom, Hedera, Loopring, Chromia, and several others.
Trading fees: Up to 2.00%.
Funding options: Interac e-Transfer, bank wire, and crypto deposits.
Promo offer: Get a $25 bonus when you trade at least $100 worth of crypto.
3. Wealthsimple Crypto
New crypto traders who want a crypto trading platform for beginners can consider Wealthsimple Crypto.
The regulated cryptocurrency site supports 50+ coins and you can use the same app (Trade) to invest in stocks.
Coins offered: Bitcoin, Avalanche, Chainlink, Compound, Cosmos, Curve, Polkadot, Polygon, Ren, Shiba Inu, Solana, Stellar, Synthetic, SushiSwap, and several others.
Trading fee: Up to 2%
Funding options: Electronic Funds Transfers. You can also deposit BTC and ETH from external wallets.
Promo offer: Get a $25 cash bonus when you deposit $150 in your new account within 30 days of opening it.
4. Bitbuy
Bitbuy is a great Binance alternative if you are looking for a live order book and deep liquidity. As per its website, it has been used to facilitate more than $4 billion worth of crypto transactions.
Coins offered: Bitcoin, Ethereum, Litecoin, EOS, Stellar Lumens, Bitcoin Cash, Chainlink, AAVE, and 7 others.
Trading fee: 0.10% to 0.50%
Funding options: Interac e-Transfer, bank wire, and crypto deposits.
Promotion: Get a $20 bonus when you make a one-time initial deposit of $250 or more.
5. NDAX
NDAX is a full-fledged cryptocurrency exchange with support for 30+ coins.
It has one of the lowest fee schedules for trading crypto as well as depositing and withdrawing funds.
Coins offered: Bitcoin, Polkadot, The Graph, Uniswap, Compound, Polygon, USDC, Fantom, USDT, Dogecoin, Aave, Cardano, and several others.
Trading fee: 0.20%
Funding options: Interac e-Transfer, wire transfer, and bank draft; crypto deposits.
Promo offer: Get a $10 bonus when you deposit $100 in your new account.
What is Binance?
Binance is the "world's leading cryptocurrency exchange" with more than $2 billion in daily transactions.
It offers more than 350 coins and tokens for spot trading as well as derivatives (options and futures).
The platform also has its own native cryptocurrency, Binance Coin, which is currently ranked #3 by market capitalization.
Learn more about how it works in this Binance review.
Is Binance Safe?
Binance uses encryption and 2-factor authentication to secure your account.
It also advises users to:
Enable anti-phishing code
Get an update antivirus software
Use a VPN when using untrusted internet connections e.g. Wi-Fi
Use an incognito browser without browser plugins and extensions.
Like every other investment account, you must take additional precautions to keep your Binance account safe.
If you have a significant crypto balance, consider moving them to a secure hardware wallet.
Where is Binance Banned?
Binance is banned or restricted (or has been issued warnings) in the following jurisdictions:
Ontario: Binance is banned in Ontario after the company restricted residents from using the platform in the summer of 2021.
United Kingdom: The UK's Financial Conduct Authority (FCA) noted that Binance Markets limited was not permitted to offer regulated business in the UK in June 2021.
Japan: The Financial Services Agency (FSA) warned in June that Binance was not registered to offer crypto services in Japan.
United States: Binance.com is banned in the U.S. where it is facing various investigations. That said, Binance.US, a separate entity is available in the United States. Learn more in this Binance.US review.
Thailand: The country's Securities and Exchange Commission recently filed a complaint against Binance.
Malaysia: It was ordered to stop operating in Malaysia by its Securities Commission in August 2021.
Italy: The Commissione Nazionale per le Societa e la Borsa (CONSOB) banned Italians from using Binance last summer.
China: No cryptocurrency trading platforms are allowed to legally operate in China.
Related: