Netcoins and Shakepay are among the best cryptocurrency brokerages in Canada, and both offer user-friendly interfaces that work well for beginners.
Shakepay supports only BTC and ETH trading, while Netcoins offers 20+ cryptocurrencies.
In this Netcoins vs Shakepay comparison, I compare their top features so that you can make an informed choice between the two.
What is Netcoins?
Netcoins is a cryptocurrency brokerage platform in Canada owned by BIGG Digital Assets, a public company that trades on the CSE under the ticker BIGG.
It was founded in 2014 and is a FINTRAC-registered MSB based in Vancouver.
The platform provides a simple, easy-to-use interface to onboard crypto beginners and allows them to easily and quickly trade 20+ cryptocurrencies with as little as $10.
Its top features include free deposits/withdrawals, automated KYC verification, fiat-to-crypto purchases with CAD & USD, and Netcoins Pay, a prepaid Visa card that allows you to spend your crypto and earn 3% cash back in Bitcoin.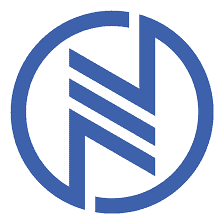 Trade several popular coins
Excellent crypto broker for newbies
Up to 0.50% trading fee
Get a $25 bonus when you trade $100
What is Shakepay?
Shakepay is a Montreal-based crypto brokerage that was founded in 2015. It's a fully registered and regulated crypto broker licensed by FINTRAC and Revenue Quebec to offer crypto services across all Canadian provinces and territories.
The platform offers a simple, easy-to-use interface and allows Canadians to trade Bitcoin and Ethereum commission-free with in-built spreads.
Shakepay's top features include instant account verification, free deposits/withdrawals, fee-free trading, a crypto Visa card, and the Shakepay crypto apps to trade on the go.
Trade Bitcoin & Ethereum fast
Works for new & advanced traders
1-3% trading fee, free withdrawals
Get a $30 bonus when you trade $100
Netcoins vs Shakepay: Top Features Compared
KYC and Account Verification
Both Shakepay and Netcoins offer instant account verification by running an automatic identity check to verify users.
Thus, it takes only minutes to get verified and start trading unless the automatic check fails.
If the identity check fails, you'll be required to submit identification documents, proof of address, and a selfie photo to get verified manually.
Funding Options
Both Shakepay and Netcoins allow you to fund your wallet via:
Interac e-Transfers
Bank wire
Crypto deposits
Crypto Service Offerings
Shakepay and Netcoins are not fully-fledged crypto exchanges. They are cryptocurrency brokerages and offer limited crypto services.
Basically, these platforms allow you to buy, sell, and cash out your crypto earnings to your bank account.
They also offer crypto Visa cards to allow users to seamlessly spend their crypto balance and earn crypto rewards.
Coins Supported
Shakepay supports only Bitcoin and Ethereum, while Netcoins offers a wider crypto-list of 20+ cryptocurrencies, including Bitcoin, Ethereum, Avalanche, Litecoin, Bitcoin Cash, Ripple, Algorand, Stellar Lumens, Shiba Inu, Dogecoin, Fantom, EOS, and others.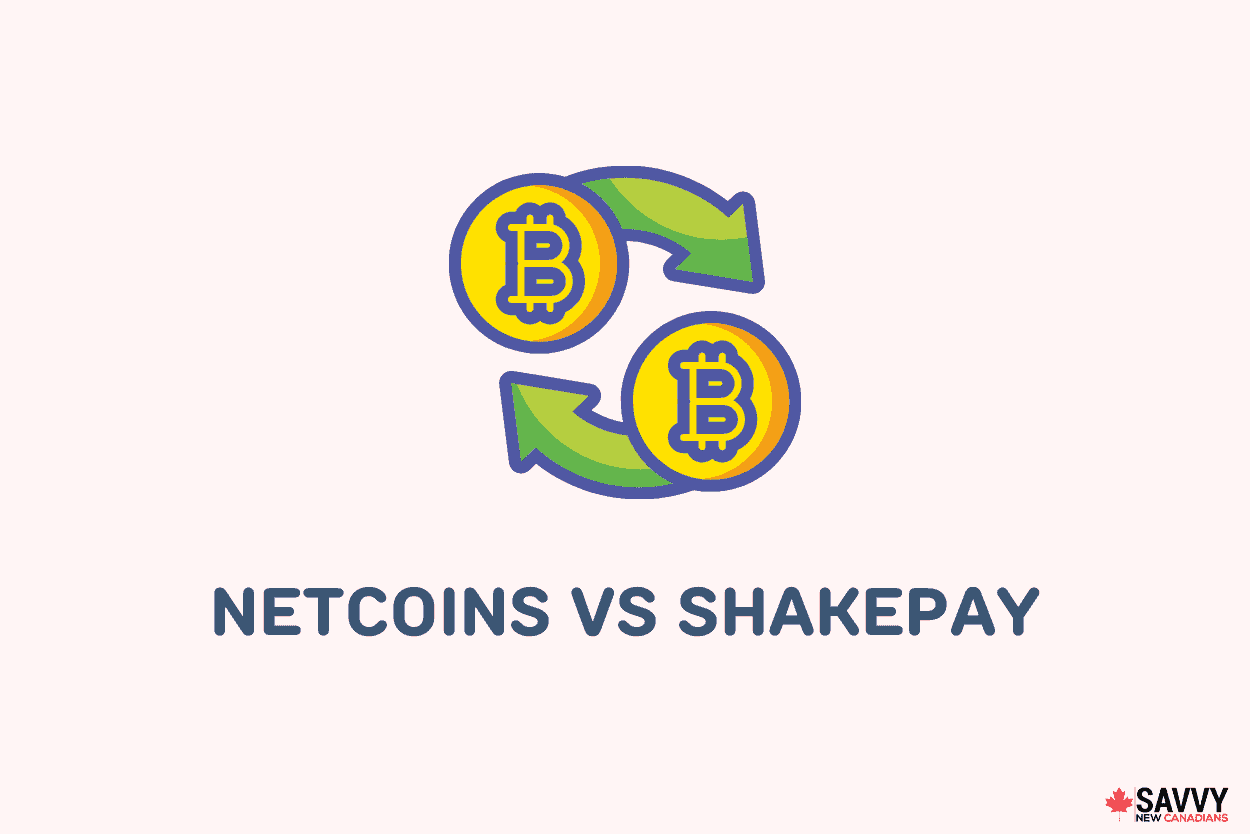 Trading Fees
Shakepay fees
Shakepay offers commission-free trading and doesn't charge any extra deposit/withdrawal fees for fiat.
To make money, the platform applies a Shakepay spread fee of 1%-3% between the bid-ask price on buy/sell transactions.
Netcoins fees
Netcoins charges a flat fee of 0.5% on all trades and doesn't charge fiat deposit or withdrawal fees.
Crypto Trading Platforms
Both crypto brokerages offer basic web interfaces and mobile apps and don't support advanced trading features or charting tools.
That said, the Netcoins trading platform offers limit orders that allow users to buy/sell at predetermined prices, and price alerts to keep them in the loop with big moves.
Crypto Visa Cards
The Shakepay Visa crypto card allows users to spend their wallet balance seamlessly and earn 1% cash back on every purchase.
Netcoins also offers Netcoins Pay, a prepaid Visa card that allows you to spend your crypto and earn 1% back.
Availability
Both Shakepay and Netcoins are only available in Canada, so only Canadians can access their crypto trading service.
Netcoins vs Shakepay: Pros and cons
Pros
Shakepay does well with its beginner-friendly interface for BTC and ETH trading, commission-free trading with no extra fees (has inbuilt spreads), the Shakepay crypto card, and a generous sign-up bonus of $30.
Netcoins' top advantages include a wider crypto list, the ability to buy crypto with CAD and USD, a user-friendly interface for crypto newbies, and low fees compared to Shakepay spreads.
Cons
Shakepay has expensive spreads of 1%-3% and supports only BTC and ETH.
Both brokerages share common downsides, including limited trading features/charting tools, and are limited only to Canadians.
Is Netcoins Safe?
Netcoins uses 2FA to protect your account. Its other features include:
Mandatory KYC to ensure transparency
Fully regulated and registered with CAS and BCSC
A FINTRAC-registered MSB
Leverages forensic tools BitRank & QLUE for extra safeguard
Owned by a publicly traded company, BIGG Digital Assets
Is Shakepay Safe?
Shakepay is a FINTRAC and Revenue Quebec registered and licensed MSB and employs several security measures to protect user funds, including cold storage backed by insurance, bank custody for fiat, and 2FA.
That said, no crypto exchange or broker is 100% secure, and you should consider locking your digital coins in an external wallet. Both Netcoins and Shakepay allow you to transfer your coins.
Netcoins vs Shakepay: Best For
Both Shakepay and Netcoins offer basic trading features; hence they are great for crypto beginners.
Shakepay works well for crypto traders seeking to invest in Bitcoin and Ethereum. Netcoins work well for crypto newbies who want to access more coins than just BTC and ETH.
Netcoins vs Shakepay: Sign Up Bonus
Shakepay offers a $30 cash bonus if you create an account and trade $100+.
As of this writing, Netcoins offers a $25 reward to new users who sign up and trade $100+ worth of crypto.
Netcoins vs Shakepay: Summary
| | | |
| --- | --- | --- |
| Feature | Netcoins | Shakepay |
| Coins supported | 20+ | Only BTC and ETH |
| Funding methods | Bank wire, Interac e-Transfer, crypto deposits | Interac e-Transfer, bank wire, crypto deposits |
| Deposit/withdrawal fees | $0 | $0 |
| Trading fees | 0.5% | 1%-3% spreads |
| Security | 2FA | 2FA, cold storage, bank custody, insurance |
| Sign up bonus | $25 bonus if you trade $100+ | $30 cash bonus if you trade 100+ |
Related: Newton vs Coinbase
Disclaimer: Cryptocurrency is a volatile and speculative investment. If you decide to invest, we recommend you do your own research and only commit funds you can afford to lose. The author may own one or more of the crypto assets mentioned in this article.