Looking for where to buy the Algorand (ALGO) coin in Canada? This article covers the best Algorand exchanges you can use as a Canadian.
The Algorand blockchain protocol aims to facilitate faster and cheaper transactions while enabling the creation of smart contracts and decentralized applications.
If you want to invest in Algorand, this guide lists some of the cheapest places to buy it.
How To Buy Algorand in Canada
To buy Algorand coins, you need to open an account at a crypto exchange that supports it.
After creating your account, validating your identity, and funding your account, you can place a 'buy' order for Algorand.
In most cases, you will be buying ALGO directly using Canadian dollars (fiat). That said, some exchanges also offer ALGO-crypto pairs.
After buying Algorand, you need somewhere to store it. This can involve leaving your Algorand coins on the exchange or transferring it to an external wallet for storage and safekeeping.
Where To Buy Algorand in Canada
The best exchanges to buy Algorand ALGO in Canada include:
1. Newton
Looking to buy Algorand fast? The Newton crypto trading platform makes it possible with instant verification and deep liquidity.
Newton offers more than just ALGO. You can also use it to buy 70+ other crypto-assets like Polygon, Aave, Fantom, and The Sandbox.
Trading fees on this platform are baked into the price spread and can be up to 2%. Cash deposits and withdrawals are free, and crypto withdrawal fees are waived by up to $5.
Like NDAX, Newton uses cold storage wallets to protect most of your digital assets.
New clients who sign up here get a $25 bonus after buying crypto worth $100 or more.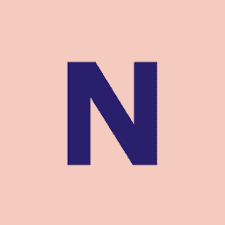 Trade several popular coins
Excellent crypto broker for newbies
Up to 2.20% trading fee
Get a $25 bonus when you trade $100
New clients who sign up here get a $10 bonus after depositing $100 or more in their accounts.
2. Binance
Another Algorand exchange for this list is Binance. This is the world's largest exchange; however, it is unavailable to Ontario residents due to regulatory challenges.
You can use Binance to buy and sell 350+ assets, including ALGO.
Trading fees vary depending on your membership tier and whether or not you are paying using the Binance Coin (BNB). You can get a 20% lifetime trading fee discount when you join here.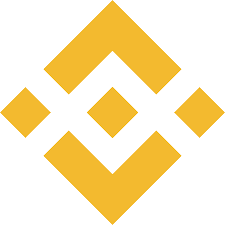 Trade hundreds of popular coins
Best for advanced crypto trading tools
Up to 0.10% trading fee
Get a 20% lifetime trading fee discount
3. Crypto.com
While Crypto.com is based in Hong Kong, it is available in multiple counties, including Canada.
The platform supports over 250 coins. You can also use it for staking or getting a crypto credit card.
The trading fees vary and can be up to 0.40%. Fiat and crypto withdrawal fees may also apply.
When you open an account and stake CRO coin for a metal crypto.com Visa Card (Ruby Steel and up), you get a $25 bonus.
Offers 200+ popular coins
Has a crypto app for beginners
Up to 0.40% trading fee
$25 bonus when you stake for Visa card
4. NDAX
NDAX is a top crypto exchange and one of the cheapest places to buy Algorand if you are a Canadian resident.
The platform supports 30+ crypto coins, including ALGO and offers instant verification when you sign up.
You can place trades using multiple order types depending on your skill level.
The trading fee on NDAX is 0.20%. Fiat and crypto deposits are free, and you pay very competitive fees when withdrawing assets (cash and crypto).
NDAX keeps most of its digital asset holdings offline, and it is a registered Money Service Business (MSB).
5. Coinbase
Coinbase is one of the largest crypto exchanges in the world.
It is based in the U.S. and is open to users from all over the world. This platform supports Algorand and 100+ other coins.
The trading fees on Coinbase are higher than average at up to 0.50%, and there are also fees when you deposit or withdraw.
Methodology:
To choose the best crypto apps in Canada, Savvy New Canadians assesses cryptocurrency exchanges and apps based on their coin offerings, trading and transaction fees, ease of use, access to advanced trading tools, user interface, company reputation, security measures, funding options, and other features. While these crypto trading platforms are some of the top ones on the market, they may not be right for you. Visit the company's websites using the links to read their current terms and conditions before applying.
How To Sell Algorand
To sell your Algorand coins, login to your crypto exchange account.
Place a 'sell' order for Algorand ALGO at either the market price or a specific price (limit order).
After the order is filled, the cash proceeds are added to your fiat wallet.
What is Algorand (ALGO)?
Algorand is a blockchain protocol and a cryptocurrency that aims to solve issues of high fees and slow transaction speeds on the blockchain without sacrificing decentralization, security, and scalability.
The Algorand blockchain was founded by Silvio Micali, a computer science professor at the Massachusetts Institute of Technology, and launched in 2017.
To achieve high-speed, slash transaction fees, and improve efficiency, Algorand uses a consensus mechanism called Pure Proof-of-Stake (PPoS) to create a permissionless network.
Nodes can stake their ALGO tokens and get randomly selected to verify transactions and propose new blocks. Winners are then rewarded with new ALGO coins.
Thus, there's no need for mining, which helps lower transaction fees and lower the time it takes for transactions to finalize in the network.
Best Algorand Wallets in Canada
ALGO can be left on your exchange account or moved to a hardware or software wallet.
Hardware wallets keep your crypto assets and private keys secure by moving them offline. Some of the best ones are Ledger Nano X and Ledger Nano S.
You can also use software wallets like ZenGo or the official Algorand Wallet.
Is Algorand a Good Investment?
All cryptocurrency assets are speculative and can experience dramatic swings in their prices.
How it does in the future will likely depend on the strength of the overall crypto market as well as increased use of the Algorand network for building smart contract applications.
Related:
Disclaimer: Cryptocurrency is a volatile and speculative investment. If you decide to invest, we recommend you do your own research and only commit funds you can afford to lose. The author may own one or more of the crypto assets mentioned in this article.