Binance and Crypto.com are some of the best crypto exchanges in Canada that qualify as one-stop crypto hubs.
Both crypto trading platforms offer advanced trading features, a wide crypto list, their own native tokens, and several other crypto services, including crypto staking, lending, crypto Visa cards, multiple trading options, and more.
In this Binance vs Crypto.com comparison, I compare their top features side by side so that you can choose the one that offers the trading features or crypto services you are looking for.
What is Binance?
Founded in 2017, Binance is the world's largest and most advanced crypto trading platform, reputed for its low fees, a wide selection of crypto coins, and a myriad of ways to help users monetize their crypto holdings via Binance Earn.
The Binance exchange offers basic and advanced trading interfaces and multiple trading options to accommodate both beginners and seasoned traders. Its native token, the BNB coin, enables users to unlock more savings and fee discounts.
Users can access and buy 300+ cryptocurrencies with over 50 fiat currencies via bank transfers, debit/credit cards, P2P trading, or third-party payment methods like Simplex, Paxos, and Banxa.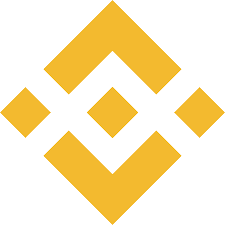 Trade hundreds of popular coins
Best for advanced crypto trading tools
Up to 0.10% trading fee
Get a 20% lifetime trading fee discount
What is Crypto.com?
Crypto.com is a Hong Kong-based cryptocurrency exchange that was founded in 2016.
The platform offers advanced trading features, charting tools, and a wide selection of over 250 cryptocurrencies which users can buy with 20+ fiat currencies via bank transfers or debit/credit cards.
It also has its own native coin, the CRO token, which users can stake to unlock more savings and fee discounts.
Offers 200+ popular coins
Has a crypto app for beginners
Up to 0.40% trading fee
$25 bonus when you stake for Visa card
Binance vs Crypto.com: Top Features Compared
Supported cryptocurrencies
Binance supports more cryptocurrencies than Crypto.com.
Binance offers a wide selection of over 300 crypto coins and 50+ fiat currencies compared to Crypto.com's 250+ cryptocurrencies and over 20 fiat currencies.
Binance vs crypto.com fees
Binance has lower trading fees than Crypto.com. Both platforms use a tiered volume-based maker-taker fee structure, and fees vary based on the user's 30-day trading volume.
Binance fees
As of the time of writing, Binance offers 0% fees on 13 BTC Spot trading pairs and a 0% maker fee on BUSD pairs, but fees apply when trading other cryptocurrencies on the platform.
Binance trading fees start at 0.1% and below on the Spot Trading platform, and 0.0750% and below on the futures trading platform. Users enjoy a discount of 25% on Spot fees and 10% on futures trading fees when fees are paid with the BNB token.
Cyrypto.com fees
Crypto.com Spot & Margin trading fees start at 0.4% and below and 0.07% and below for crypto derivatives. A discount of 10% applies on both platforms when you stake CRO and pay trading fees with the CRO token.
Trading options
Binance offers more trading options than Crypto.com. Binance offers Spot, margin, P2P, crypto derivatives, Binance OTC, Strategy Trading, Swap Farming, and Fan Token.
Crypto.com supports Spot, margin, crypto derivatives, OTC Portal, and trading bots.
Trading platforms
Binance and Crypto.com offer multiple web-based interfaces and mobile crypto trading apps to enable users to trade anytime, anywhere.
Binance Trading platforms include:
Buy Crypto: Beginners can easily and quickly buy crypto with over 50+ fiat currencies via bank transfer or debit/credit card
Binance Convert: Swap one coin for another
Spot: Access advanced trading features and charting tools
Margin: Access leverage to amplify your trading positions
P2P: Supports 100+ payment options to enable you to trade directly with other users
Binance OTC: Access OTC liquidity and crypto execution solutions off the exchange
Derivatives platform: Access futures/perpetual contracts, leveraged tokens, and more
Binance app: A fully featured crypto trading app for iOS/Android to stay connected with the markets and trade on the go
Binance Launchpad platform: Buy or earn new tokens directly on Binance
Strategy Trading: Automate your trades with Spot and Futures Grids
Swap Farming: Swap or pool tokens to earn rewards
Fan Token platform: Offers Binance Fan Tokens to allow fans to support and influence teams they love
Crypto.com trading platforms include:
Spot & Margin trading platform: Buy/sell over 200 pairs with up to 10X leverage
Derivatives trading platform: Offers 40+ perpetual and futures contracts
OTC Portal: Trade in large blocks
Syndicate: Buy new-listed coins with up to a 50% discount
Trading Arena: Access prize pools worth up to $1,000,000
Crypto.com mobile app: Fully-featured app to trade on the go
Other crypto services offered
Binance is a one-stop crypto hub. It offers more crypto services and multiple ways to monetize and grow your crypto assets than Crypto.com.
Crypto.com crypto services include:
Metal visa cards: Spend your crypto and earn up to 5% cash back
Crypto staking: Stake and offer 40+ coins to earn rewards
Crypto.com Pay: Send/receive crypto payments
Crypto lending: Get instant crypto-backed loans
It also offers a DeFi Wallet that enables users to explore DApps, swap, farm, and mine on DeFi protocols, deposit NFTs, and easily store and manage over 700 tokens across 15+ blockchains.
Binance crypto services include:
Binance Card: Convert and spend your crypto to earn up to 8% in crypto rewards
Crypto loans: Secure crypto-backed loans
Binance Pay: Send/receive crypto payments at zero fees
Binance Institutional: Offers tailored digital asset solutions to institutions and VIP clients
Binance DeFi Wallet: Interact with DApps right from the Binance App and bridge funds across chains
Binance gift cards: Gift crypto to friends and family with customizable crypto gift cards
There's also Binance Earn, which offers multiple ways to monetize your digital assets, including a crypto savings account, staking, token launchpad, liquidity farming, BNB Vault, Binance pool, dual investment, and the Auto-Invest feature, which allows you to accumulate crypto on autopilot.
NFT marketplace
The Crypto.com NFT marketplace features top collections, creators, and collectibles, and allows users to buy, sell, and showcase NFTs from their favourite creators and brands.
Binance NFT marketplaces feature premium and exclusive NFT collections and mystery boxes, and enable users to mint, purchase, bid, and win a variety of common, rare, and unique NFTs from the world's top creators.
It also supports Initial Game Offerings (IGO) and premium NFT events, including unique collectibles and exhibitions.
Crypto Staking
Both Binance and Crypto.com offer Crypto staking services to help users put their idle digital assets to work and earn passive income. However, Binance offers a wider selection of staking products than Crypto.com.
Crypto.com supports staking with 40+ cryptocurrencies and stablecoins, including BTC, ETH, and USDT.
Binance offers over 100 locked staking products and about 13 DeFi staking products, giving users many choices. Top staking coins on Binance include Flow, MINA, BNB, NKN, ADA, BUSD, ETH, BTC, AAVE, and DYDX.
Crypto Visa cards
Both Binance and Crypto.com offer crypto cards to help you spend your crypto holdings hassle-free and earn rewards without the need to first convert your crypto into fiat.
The Binance card earns you up to 8% BNB cash back on eligible purchases, which is automatically deposited in your Funding Wallet.
The Crypto.com Visa card is tiered into five levels depending on your CRO stake and earns you CRO rewards of up to 5%.
Is Binance Safe?
Yes, Binance is a secure crypto exchange that employs robust security measures to safeguard users' accounts and digital assets on the platform. Security features include:
2-Factor authentication
Anti-phishing codes to prevent email phishing attacks
Whitelisting devices
Withdrawal address management
Login security alerts
Non-custodial Trust Wallet and DeFi wallet to give you total control of your keys.
Is Crypto.com Safe?
Crypto.com puts several security measures to secure user funds and digital assets on the platform. They include:
Multi-factor authentication via email, phone, or biometrics to ensure secure login
Bank custody for fiat deposits
Cold storage of digital assets
Whitelisting devices and withdrawal address management
DeFi Wallet gives you full control of your private keys
Binance vs Crypto.com: Sign-up bonuses
If you create a Binance account here, you get a 20% lifetime trading fee discount.
If you create a Crypto.com account and stake at least 1000 CRO, you get a $25 worth of CRO sign-up bonus.
Binance vs Crypto.com: Best for
Binance offers both basic and advanced trading interfaces. It is great for both beginners and seasoned traders looking to invest in a wide selection of crypto assets, or multiple ways to monetize and grow their idle assets.
Crypto.com is good for experienced traders as it offers advanced trading features and tools.
Binance vs Crypto.com FAQs
Is Binance better than Crypto.com?
Both are great platforms. However, Binance offers a wider selection of digital assets, multiple trading options and interfaces, and many ways to invest and grow your crypto.
Is Binance as safe as Crypto.com?
Yes, Binance is a safe Crypto exchange that offers similar security features as Crypto.com.
Who is bigger: Binance or Crypto.com?
Binance is bigger than Crypto.com in terms of worldwide availability, trading volume, supported cryptocurrencies, and other crypto services offered.
Disclaimer: Cryptocurrency is a volatile and speculative investment. If you decide to invest, we recommend you do your own research and only commit funds you can afford to lose. The author may own one or more of the crypto assets mentioned in this article.
Related: