Looking to buy Ripple (XRP) in Canada?
XRP was one of the easiest cryptocurrencies to buy in Canada until its recent legal troubles in the US.
Unlike some digital assets with no real-life use cases (i.e. meme coins), XRP and the Ripple platform have been positively welcomed as innovative ways to achieve instant global financial transactions.
In this article, I cover how and where to buy XRP in Canada, where to store Ripple's native token, and whether XRP is a good investment in 2023.
How and Where To Buy XRP in Canada
You can buy XRP in Canada using a cryptocurrency exchange and pay for your purchase with fiat (Canadian dollars) or another cryptocurrency.
There are several crypto platforms offering XRP. After signing up and validating your account, you can fund it with CAD or USD to buy XRP directly.
Alternatively, you could buy an XRP-crypto pair on a platform like Binance (e.g. XRP-BTC or XRP-USDT) if you already own the paired token.
After purchasing XRP, consider moving the coins offline to a secure hardware wallet like Ledger Nano X, Trezor, or Ledger Nano S.
If your XRP holding is small, you could also leave it in the online wallet provided by the exchange.
Best Crypto Exchanges To Buy XRP in Canada
The top 3 cryptocurrency trading platforms to buy XRP (Ripple) in Canada are:
Netcoins
Binance
Crypto.com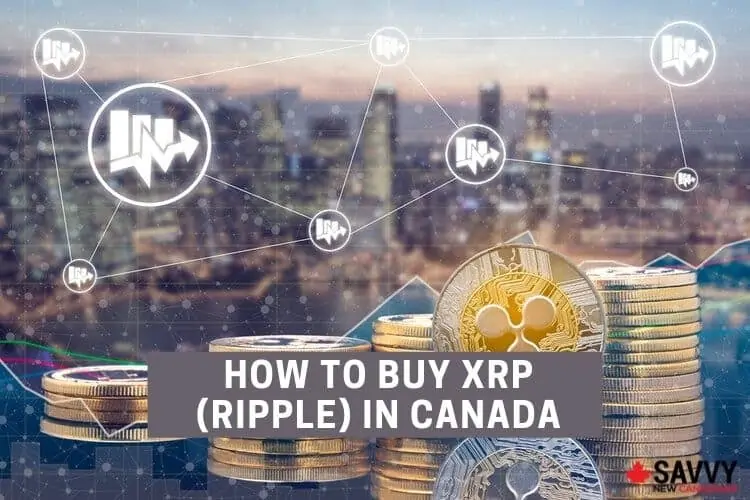 Netcoins
Netcoins is a cryptocurrency broker founded in 2014. It is based in Vancouver and is registered as a Money Service Business (MSB) with FINTRAC. It is owned by a publicly-traded company, BIGG Digital Assets.
New Netcoins clients are generally verified within minutes.
Coins offered: XRP, Bitcoin, Tether, Litecoin, Bitcoin Cash, Ethereum, and more.
Fees: 0.50% trading fees; free deposits and withdrawals.
Funding options: Interac e-Transfer, online bill payment, bank wire, and crypto.
Promotion: Get a $25 bonus after trading $100 worth of cryptocurrency.
Binance
Binance is the world's largest cryptocurrency exchange, with over 1.4 million transactions per second. It offers the largest selection of coins you will find anywhere.
Note that this exchange is leaving Canada in 2023 due to regulatory constraints.
Coins offered: 300+ coins, including several XRP pairs
Funding options: Bank transfer, credit card, debit card, SWIFT, and more
Fees: Varies with membership tier…up to 0.10%
Promotion: Get a 20% lifetime fee discount.
Crypto.com
Like Binance, Crypto.com operates across the world in multiple markets.
It offers Ripple and over 150+ cryptocurrencies, plus other services and products like crypto credit cards, crypto staking, NFTs, and derivatives trading.
Coins offered: Ripple, Bitcoin, Cardano, Polkadot, Dogecoin, and 100+ others.
Funding options: 20+ fiat currencies via bank transfer, credit, and debit card
Fees: 0.04% to 0.40%
CoinSmart
CoinSmart is a Canadian cryptocurrency exchange that offers several popular coins. In addition to the Canadian market, it also operates in the U.S. and Europe. Note that it no longer supports Ripple (XRP).
This platform caters to both beginners and experienced traders with access to one-click trades and advanced trading tools.
Instant verification is available to new clients, and you can fund your account using various means.
For those looking to trade crypto while on the move, CoinSmart works on all devices, including smartphones.
Coins offered: Bitcoin, Ethereum, Stellar, Cardano, USDC, Bitcoin Cash, Uniswap, Polkadot, and others.
Funding options: Interac e-Transfer, wire transfer, credit card, debit card, SEPA, bank draft, and crypto. Accepts both CAD and USD fiat.
Fees: 0.20% for fiat-crypto trades; 0%-1.5% for deposits and withdrawals.
CoinSmart Crypto Exchange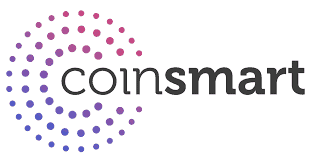 Top crypto exchange in Canada
Great for new & advanced traders
0.20% trading fee
Get a $50 bonus when you deposit $200
NDAX
The National Digital Asset Exchange (NDAX) platform offers 30+ coins, including Ripple.
NDAX has its headquarters in Calgary and supports both beginners and experienced crypto investors. It also has competitive trading fees and is available on desktop, iOS, and Android devices.
Coins offered: XRP (Ripple), Bitcoin, EOS, Cardano, Polkadot, Uniswap, The Graph, Avalanche, and more.
Fees: 0.20% trading fee; free deposits; low $4.99 flat fee for fiat withdrawals.
Funding options: Bank drafts, wire transfer, Interac e-Transfer, and crypto.
Coinsquare
This cryptocurrency exchange is based in Toronto. In addition to everyday retail investors, Coinsquare also offers Coinsquare Wealth to traders with orders of $25,000 or more.
Coins offered: Ripple, Bitcoin, Ethereum, Dash, Stellar, Litecoin, Ethereum Classic, and others.
Funding options: Interac e-Transfer and wire transfer.
Fees: Up to 4% trading fees; Up to 2% fee to withdraw fiat.
How To Store XRP (Ripple)
You can hold XRP using various types of wallets, including:
Hardware wallets such as Ledger and Trezor. Hardware wallets that take your digital currencies off the internet are one of the best ways to secure cryptocurrency. Hardware wallets are also known as cold wallets.
Desktop and mobile wallets like the Atomic wallet and Ledger Live.
Software wallets.
Exchange wallets such as the ones provided by CoinSmart and Binance.
What is XRP Ripple?
Although XRP and Ripple are often used interchangeably, there are significant differences between the two terms.
Ripple was founded in 2012 by Chris Larsen, Jed McCaleb, Arthur Britto, David Schwartz, and Ryan Fugger. The company developed RippleNet, a real-term gross settlement payment platform that supports instant global transactions.
More than 300 financial institutions are using RippleNet, including the Bank of America, Santander, MoneyGram, and American Express.
XRP is the native currency on the XRP Ledger, which is an open-source blockchain technology that settles transactions in record time (think 3-5 seconds) without the help of intermediaries.
Combined, RippleNet, XRP Ledger, and XRP are changing how global payments work by making them faster, cheaper, and more reliable.
Compared to Ethereum, which takes about 2 minutes, transactions on XRP can be settled within 5 seconds. When compared to Bitcoin, the variance is even greater as transactions take up to 1 hour to complete, given its proof-of-work validation system.
XRP can also process up to 1,500 transactions per second as opposed to Ethereum with 15 and Bitcoin with 3-6 transactions per second.
Ripple Labs is involved in developing other blockchain infrastructures, including RippleX.
Is XRP Ripple Safe?
All cryptocurrencies fall into the "speculative" investment category. You should only invest using the funds you can afford to lose.
Also, hackers have made it a lucrative business to steal crypto wherever/whenever they can.
One way to safeguard your XRP (Ripple) coins is by using a cold wallet and taking extra precautions to protect your private keys.
XRP has been around since 2012 and has weathered various storms since its inception.
With regards to the way it works, independent and decentralized validators validate transactions, and the XRP Ledger is open-source.
Is XRP a Good Investment?
XRP has real use cases that have already been deployed in the financial sector. It is a viable competitor to the SWIFT payment processing system, with transactions being completed in as little as 3 seconds and costing almost nothing.
Based on the practicalities of using XRP and the RippleNet System in the financial sector, there is a good chance that investments in XRP could do well over time.
As of this writing, XRP was selling at $0.46 USD, as per CoinMarketCap. Its all-time low price was $0.0028 in 2014.
All that said, investors need to watch the Securities and Exchange Commission's (SEC) lawsuit against Ripple and how it plays out.
Buy XRP Canada FAQs
Can I buy XRP on Wealthsimple Crypto?
No, XRP is not offered on Wealthsimple Crypto. You can find it instead on Binance and NDAX.
Can I buy XRP on Questrade?
No, Questrade does not support direct cryptocurrency trading. That said, it offers Bitcoin and Ether exchange-traded funds.
Can I buy XRP stocks in Canada?
No. XRP Exchange-Traded Funds (ETFs) are not available in Canada. Here are the crypto ETFs you can buy.
Can I buy XRP on Binance?
Yes. Binance offers XRP (Ripple) and 300+ other digital currencies in Canada.
Where To Buy XRP in Canada
| | | | |
| --- | --- | --- | --- |
| Crypto Platform | Coins Offered | Funding Methods | Trading Fees |
| Netcoins | 30+ types | Interac e-Transfer; bank draft and wire, crypto | 0.50% |
| NDAX | 30+ types | Interac e-Transfer; bank draft and wire, crypto | 0.20% |
| Binance | 300+ types | Multiple funding methods | Up to 0.10% |
| Crypto.com | 150+ types | Bank transfer, credit/debit card, and crypto | Up to 0.40% |
Related: