Shakepay is a cryptocurrency brokerage platform that allows Canadians to buy and sell Ethereum and Bitcoin almost instantly.
It was one of the first financial technology companies to support digital currency trading in Canada.
While Shakepay does not charge commissions, it has a variable price spread that can cost you up to 3% on both 'buy' and 'sell' transactions.
In addition to Shakepay Canada, crypto investors can also use the likes of Bitbuy, Newton, Coinsmart, and Wealthsimple Crypto.
This Shakepay review covers how it works, fees, pros and cons, and whether it is safe.
About Shakepay
Shakepay is a crypto trading platform founded in 2015.
It is based in Montreal and has served more than 1,000,000 Canadians who have bought or sold $7 billion worth of crypto using the site.
In a strict sense, Shakepay is not a cryptocurrency exchange. Rather, it is more like a broker or retailer that facilitates the buying and selling of digital currencies between itself and customers.
Shakepay has a popular mobile app on the App Store and Google Play with review ratings of 4.5/5 and 4.6/5, respectively.
How Does Shakepay Work?
To get started on Shakepay, sign up here ($5 bonus included).
You need to verify your phone number and your identity. This is a regulatory requirement in Canada for money service businesses. In general, accounts are automatically verified by running an identity check.
If this does not work, you must provide some documentation, including:
Image of your photo ID
Quick selfie video
The government-issued ID provided can be your passport or driver's license.
Sometimes, you may also need to verify your address by sending a copy of your utility bill or bank statement.
After account verification is completed, you can add funds using Interac e-Transfer, wire transfer, or deposit crypto (Bitcoin and Ethereum).
The time it takes to deposit or withdraw funds varies as follows.
| | | | | |
| --- | --- | --- | --- | --- |
| Funding Method | Deposit | Withdraw | Minimum Transfer | Maximum Transfer |
| Interac e-Transfer | Available in minutes | Available in minutes | $5 | $10,000 deposit; $5,000 withdrawal |
| Wire transfer | 1-2 working days | 1-2 working days | $5,000 | No maximum |
| Bitcoin | 2 confirmations (~ 20 minimum) | No delay | Deposit (no minimum); withdraw (0.001BTC) | No maximum |
| Ethereum | 60 confirmations (~ 20 minimum) | No delay | Deposit (no minimum); withdraw (0.05 ETH) | No maximum |
Coins Supported on Shakepay
Shakepay only supports two currencies:
If you are looking to trade other popular coins such as Litecoin, Dogecoin, Cardano, Ripple, or Stellar, you will need to look elsewhere.
If you plan on trading currency pairs, you can buy Bitcoin or Ethereum on Shakepay and transfer them to your wallet on another exchange if it makes sense fees-wise.
Shakepay Fees
Shakepay does not charge any fees when you deposit or withdraw funds. It also does not have a trading fee.
So how does it make money?
When you buy or sell Bitcoin and Ethereum, there is a spread in the prices. This spread is effectively a transaction fee, and it can vary from 1-3% at any point in time.
Is Shakepay Safe and Legit
Shakepay is registered as a Money Service Business in Canada and is regulated by FINTRAC (#M17065696) and AMF (#904007).
As per its website, "the majority of all digital currencies are stored offline and are backed by an insurance policy issued for Shakepay."
The platform also uses SSL- encryption and 2-Factor Authentication to protect your account.
Is it Safe?
Cryptocurrency exchanges are often targeted by hackers and other malign actors, and there's nothing like 100% safety online.
You can further protect your digital assets by moving them offline to a cold wallet like Ledger Nano X.
Pros of Shakepay
Some of the benefits you enjoy as a Shakepay user are:
Instant verification and a user-friendly trading interface
No fees to deposit or withdraw funds
Supports crypto transfers to your personal wallet
Prompt customer service support
Has a sign-up bonus
Cons of Shakepay
Supports only Bitcoin and Ethereum
Price spread can cost you up to 3% in fees
Only available to Canadian residents
Does not offer advanced trading tools
Shakepay Referral Program
When you sign up for Shakepay via our referral link or code (Q5USOTB), you get a $5 bonus after buying your first $100 worth of bitcoin or Ethereum.
Shakepay has a referral program that rewards you whenever someone joins your referral link.
Depending on the offer available at the time, you both get $5, $10 or $30 after they verify and make a purchase of $100 or more.
Shakepay Card
The Shakepay Card is now available to Shakepay clients, and you can easily apply for it through your account dashboard on the app.
The Visa Card can be used to pay for purchases wherever Visa is accepted and allows you to spend from your Shakepay balance. It also earns bitcoin cashback on all purchases.
Here's an overview of other prepaid crypto cards in Canada.
Shakepay vs. CoinSmart
CoinSmart is one of the best crypto exchanges in Canada. It offers 16 coins, and trading fees are low at 0.20%.
When you sign up and deposit $200+, you receive a $50 bonus.
CoinSmart Crypto Exchange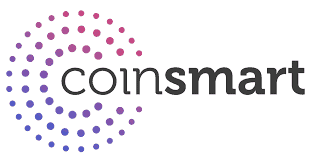 Top crypto exchange in Canada
Great for new & advanced traders
0.20% trading fee
Get a $50 bonus when you deposit $200
Shakepay vs. Newton
Newton is a cryptocurrency brokerage offering 70 coins for trading. Like Shakepay, it does not charge a trading fee; however, it has a price spread of up to 2.5%.
Newton is great for beginners and is available on all devices.
Shakepay vs. NDAX
NDAX has one of the lowest fees for crypto trading. This platform supports 30 coins and offers advanced trading tools for experienced traders.
Read our review.
Shakepay vs. Bitbuy
Bitbuy is a full-fledged cryptocurrency exchange founded in 2016.
It supports 25+ coins and has a trading fee of up to 1.50%. Learn more in this Bitbuy review.
| | | | | |
| --- | --- | --- | --- | --- |
| Crypto Platform | Shakepay | Newton | Bitbuy | NDAX |
| Coins offered | 2 types | 70 types | 25+ types | 30 types |
| Funding options | Interac e-Transfer, wire transfer, crypto deposit | e-Transfer, wire transfer, crypto deposit | e-Transfer, bank wire, crypto deposit | e-Transfer, bank draft, bank wire, crypto deposit |
| Trading fees | Spread up to 3% | Spread up to 2.5% | Up to 1.50% | 0.20% |
| Withdrawals and deposits | Free | Free | 0.5-1.5% deposits and withdrawals | Free deposits; $4.99 per fiat withdrawal |
| CIPF/CDIC insurance | No | No | No | No |
| Security | Cold storage & 2FA | Cold storage & 2FA | Cold storage & 2FA | Cold storage & 2FA |
| Welcome bonus | $5 when you trade $100 | – | – | – |
| Learn more | Visit | Review | Review | Review |
Shakepay FAQs
How do I cash out bitcoin on Shakepay?
You can move your BTC to a personal cold wallet where you control the private keys.
Is it safe to keep Bitcoin on Shakepay?
While Shakepay says it keeps most digital assets in cold storage, you should consider moving your BTC to a cold wallet you have control over.
Is Shakepay protected by CDIC or CIPF?
No, your crypto assets on Shakepay are not insured by CDIC or CIPF.
Is Shakepay regulated?
Shakepay is a money service business and is required to follow FINTRAC regulations.
Related reading:
Disclaimer: Cryptocurrency is a volatile and speculative investment. If you decide to invest, we recommend you do your own research and only commit funds you can afford to lose. The author may own one or more of the crypto assets mentioned in this article.
Summary
Shakepay is a top cryptocurrency trading platform in Canada. This Shakepay review covers how it works, fees, and whether it is safe.
Pros
Legit crypto platform
Free fiat withdrawals
Welcome bonus
Cons
Only two coins
Expensive spread