Staking is a great way to earn crypto rewards by depositing and holding your existing crypto assets with a crypto exchange or an external blockchain wallet.
It works like a savings bank account where you lock up your savings to earn interest. The difference is that you can earn more on your crypto holdings than with a traditional bank account.
In this article, I dive into what staking is, how it works, how to stake your crypto in Canada, the best crypto staking platform in Canada, staking vs mining, and more.
What is Staking?
Staking is the process of depositing and committing your crypto tokens to support the functions of a blockchain network and earn staking rewards.
It's available with any cryptocurrency network that use the proof of stake (PoS) mechanism to process transactions.
Staking was introduced in 2012 to replace mining, an energy-intensive proof of work (PoW) mechanism that requires enormous computing power to validate transactions by solving complex mathematical puzzles.
With staking, you lock your tokens for a certain period, from days to months, to help secure the network, whereby your staked crypto tokens are used to verify transactions so that new blocks can be securely added to the blockchain.
You then receive staking rewards in the form of Annual Percentage Yield (APY).
The more coins you stake, the more rewards you earn. Some cryptocurrencies impose a lockup period during which you can't access your staked assets.
How Does Staking Work?
Staking powers the functions of blockchain networks that use a proof-of-stake (PoS) mechanism.
The network consists of many validator nodes that work to validate and approve transactions before they are permanently recorded on the official blockchain.
Anyone wishing to participate as a validator node must deposit the network's native coin with the cryptocurrency protocol.
The more coins you stake and the length of time you hold them, the more your chances of being chosen as a validator.
Validator nodes then collaborate and cross-reference to verify transaction information, which is then grouped into a block and added to the network.
When new blocks are accurately added to the blockchain, the network mints new crypto coins that are distributed as staking rewards to the validators.
Your crypto coins remain in your possession, and you can unstake them anytime you want to trade them or after the lockup period elapses. Mostly, staking rewards are paid out in the network's native coin.
How To Stake Crypto Coins in Canada
Anyone can stake crypto coins in Canada in two ways, namely:
Run your own validator node
This option is more expensive and requires you to have the technical expertise, experience, and requisite computer hardware to validate transactions.
Unless you want to be involved in the technicalities of running a blockchain network, you are better off leaving it to the experts.
Join a staking pool
The easiest way of staking bitcoin in Canada is to join a staking pool and delegate the technical operations to a third-party validator node.
Different crypto investors pool their crypto coins together to increase their chances of being chosen as a validator node and earn higher staking rewards.
Rewards are then distributed to the pool members based on each member's stake in the pool. All you need is a cryptocurrency that uses PoS to participate.
Here's how to stake crypto in Canada through a staking pool:
Join a staking pool by directly staking crypto through the exchange's staking program
Alternatively, transfer your crypto assets to an external blockchain wallet and choose a staking pool of choice to stake directly from your wallet.
Then just relax and wait for the lockup period to elapse and earn your rewards.
Where To Stake Crypto in Canada
You can stake your crypto on Bitbuy and earn these yields annually:
Polkadot: 10%
Ethereum: 4.87%
Polygon: 4.88%
Solana: 4.28%
Cardano: 2.66%
NEAR Protocol: 6%
Cosmos: 17.03%
Get a $50 bonus if your initial deposit exceeds $250
Trade approx. 40 coins
Great for new & advanced traders
0% to 2% trading fee
You can also stake your crypto on Wealthsimple Crypto and earn the following yields:
Solana: 3.5% APY (after fees), 0.02 SOL minimum staking amount
Ethereum: 3% APY (after fees); 0.01 ETH minimum staking amount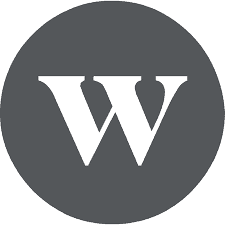 Trade several cryptocurrencies
Excellent trading platform
1.5% to 2% trading fee
Get a $25 bonus when you deposit $200+
Staking vs Mining
Staking and mining differ in the following ways:
Their blockchain networks: Stakings is the consensus mechanism used to validate transactions on blockchain networks that use the proof of stake mechanism (PoS).
Mining is the process of validating and adding new blocks on blockchains that use proof of work (PoW) mechanisms by solving complex mathematical puzzles.
Computational power required: Mining requires greater computational power. Staking doesn't use much computer power.
Qualification criteria: Miners with advanced computer hardware stand a greater chance to add new blocks to the blockchain. Staking can be done by anyone by joining a staking pool.
Energy usage: Mining consumes a lot of electric power. Staking uses less energy, hence more environmentally sustainable.
Benefits of Crypto Staking
Earn high rewards on your crypto holdings: Staking is a great way to earn passive income at an APY rate of 5% to over 20%, which is far more than what bank savings offer.
Low barrier to entry: You can get started skating even with fractional crypto coins, as low as 0.1 coins.
No special equipment or expertise is required: Unless you want to run a validator node, you don't need any special skills or equipment to join a staking pool. All you need is a cryptocurrency that uses the PoS mechanism.
Help secure a blockchain network: Staking helps secure a blockchain network and keep it running efficiently. That's why it's advisable to stake cryptocurrencies you believe in.
Eco-friendly: PoS networks use less energy than proof of work (PoW) blockchains. Thus, crypto staking is more eco-friendly than crypto mining.
Downsides of Crypto Staking
Lock-up periods: Some PoS networks, such as Tron and Cosmos impose lock-up periods during which you can't access your staked coins. That means you won't be able to unstake or trade your coins until the period elapses.
Price volatility: Crypto prices are volatile, and if there's a significant price drop during the lockup period, the potential loss may outweigh any rewards you earn.
Cyber attacks: Hackers may attack the crypto wallet or the liquidity pool you are using to stake your assets, resulting in huge losses.
Liquidity issues: Smaller altcoins tend to offer high staking rewards, but you may experience liquidity challenges if you later try to sell your assets.
Validator risks: Staking may get challenging if you want to run your own validator node. Apart from the technical expertise and expensive hardware, you could also lose all or part of your stake if your node goes offline or validates incorrectly.
Is Staking Worth It?
Yes, staking is worth it as it allows you to earn high-interest yields on your crypto holdings. Apart from buying and committing your tokens into a staking pool, there's really no work required from your side.
So if you have coins that you aren't actively trading, there is no reason why you shouldn't stake them to earn passive income. It's a less risky way to earn more crypto while sleeping.
Just make sure you do your research and buy crypto for staking if you consider it a good investment and believe in its long-term prospects.
Crypto Staking in Canada FAQ
Can you stake crypto in Canada?
Yes, you can stake crypto in Canada and earn higher APY than a traditional savings bank account.
Where can I stake Cardano and Polkadot in Canada?
Bitbuy, Wealthsimple Crypto, and NDAX offer crypto staking in Canada, where you can stake Ethereum, Cardano, Polkadot, and other coins.
How does staking make money?
New coins are minted and distributed as staking rewards to nodes that validate transactions and add new blocks to the blockchain network.
What crypto coins can be staked?
You can stake any native coin of the blockchain networks that use the PoS mechanism, including Cardano, Terra, Ethereum, Solana, Polkadot, VeChain, Algorand, and more.