Looking to invest in cryptocurrencies with your Tax-Free Savings Account (TFSA)? This guide covers how to buy and hold crypto coins like Bitcoin and Ethereum in a TFSA without running afoul of Canada Revenue Agency's (CRA) rules.
When investing using a non-registered account (personal or corporate), realized capital gains are taxed in the year they are earned.
However, with registered investment accounts like the TFSA or RRSP, there are tax advantages.
With the TFSA in particular, capital gains, dividends, and other income are tax-free, making this account potentially suitable for keeping crypto profits away from the taxman.
Whether you should invest in crypto at all is a topic for another day. If you can stomach the volatility this asset class posses, a TFSA can help.
How To Invest in Crypto Using A TFSA
Cryptocurrencies and non-fungible tokens (NFTs) are not "qualified investments" as defined under the CRA's Income Tax Act.
This means that if you buy a crypto asset like Bitcoin or Ethereum and hold it directly in a TFSA, you will be levied a hefty penalty tax.
So, can you buy cryptocurrency in a TFSA? The answer is yes. You can hold digital currencies in a TFSA if they have been packaged as "qualified investments."
Acceptable crypto investments in a TFSA include:
Top Crypto ETFs For TFSA Investments
While there are well over 20,000 cryptocurrencies as of 2023, only two of them (Bitcoin and Ethereum) are packaged as securities and listed on Canadian Exchanges like the Toronto Stock Exchange (TSX).
Bitcoin ETFs For TFSAs
Some Canadian Bitcoin ETFs you can hold in a TFSA include:
| | | | |
| --- | --- | --- | --- |
| Bitcoin ETF | Ticker | MER | 1-Year return* |
| Purpose Bitcoin ETF | BTCC | 1.50% (max) | -38.99% |
| Evolve Bitcoin ETF | EBIT | 1.82% | -39.11% |
| CI Galaxy Bitcoin ETF | BTCX | 0.85% | -39.30% |
| Fidelity Advantage Bitcoin ETF | FBTC | 0.96% | Not available |
| 3iQ CoinShares Bitcoin ETF | BTCQ | 1.25% (max) | -40% |
| Ninepoint Bitcoin ETF | BITC | 1.45% (max) | -39.91% |
* Performance data as of August 2022.
Ethereum ETFs For TFSAs
Some of the best Ethereum ETFs you can hold in a TFSA include:
| | | | |
| --- | --- | --- | --- |
| Ethereum ETF | Ticker | MER | 1-Year Return* |
| Purpose Ether ETF | ETHH | 1.50% (max) | -29.28% |
| Evolve Ether ETF | ETHR | 0.75% | Not available |
| CI Galaxy Ether ETF | ETHX | 0.74% | -26.70% |
| 3iQ CoinShares ETF | ETHQ | 1.25% (max) | -28% |
* Performance data of August 2022.
Crypto ETFs For TFSAs
There are a few ETFs that invest in both Bitcoin and Ethereum. They include:
| | | | |
| --- | --- | --- | --- |
| Crypto ETF | Ticker | MER | 1-Year Return* |
| Evolve Cryptocurrencies ETF | ETC | 1.68% | Not available |
| CI Galaxy Multi-Crypto ETF | CMCX | Not available | Not available |
* Returns data won't be available until after 1 year.
Crypto Stocks For TFSA Investments
Instead of buying crypto ETFs, you can also gain exposure to cryptocurrency in your TFSA by investing in crypto stocks i.e. companies that mine crypto or operate in the blockchain sector.
Crypto stocks trading on the TSX, Canadian Venture Exchange (CVE), NASDAQ, and Canadian National Stock Exchange (CNSX) include:
Galaxy Digital Holdings (GLXY)
Hut 8 Mining Corp (HUT)
HIVE Blockchain Technologies (HIVE)
Bitfarms (BITF)
BIGG Digital Assets (BIGG)
Banxa Holdings (BXNA)
Coinbase (NASDAQ)
Riot Blockchain (RIOT)
Digihost Technologies (DGHI)
How To Buy Crypto in a TFSA
You can buy crypto ETFs and stocks using a stock trading app like Wealthsimple Trade or Questrade. Both platforms support TFSA accounts.
Questrade
Crypto ETF purchases are free on Questrade, the best brokerage platform in Canada. Trading commissions apply when you sell ETFs or buy/sell crypto stocks.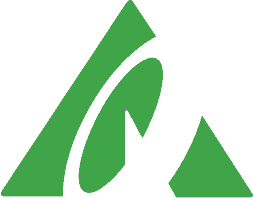 Trade stocks, ETFs, options, etc.
Low and competitive trading fees
Top platform for advanced traders
Get $50 trade credit with $1,000 funding
Wealthsimple Trade
There are no trading fees when you buy or sell crypto ETFs and stocks for your TFSA on Wealthsimple Trade.
If the asset is U.S. listed, currency exchange fees may apply if you do not have an active Trade Plus Subscription, which costs $10 monthly.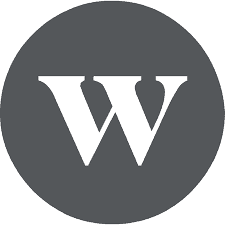 Trade stocks and ETFs for free
Best trading platform for beginners
Deposit $200+ to get a $25 cash bonus
Transfer fees waived up to $150
Pros and Cons of Crypto in a TFSA
There are advantages and disadvantages of holding cryptocurrency in your TFSA.
Pros:
Investment profit is tax-free for life
Crypto ETFs can be easier to purchase and manage than digital currencies
Crypto stocks and ETFs are purchased using CIPF-member brokerage platforms that are insured against insolvency
There is no need to buy a crypto wallet or manage your private keys
Offer portfolio diversification
Cons:
Losses are not tax deductible
Management fees can be high
Cryptocurrency is a volatile asset
Only a few crypto coins are packaged as ETFs
FAQs
What is the best crypto exchange in Canada?
The top crypto exchange in Canada is CoinSmart. It offers a $50 bonus when you sign up and deposit $200 or more.
Does Wealthsimple Crypto have a TFSA?
No, Wealthsimple Crypto does not offer a TFSA account, and you can only buy coins in your personal non-registered account.
Does Coinbase have a TFSA account?
Coinbase does not offer TFSAs in Canada.
What are the best ways to invest in crypto using a TFSA?
You can hold crypto in a TFSA by investing in crypto ETFs and crypto stocks.
Disclaimer: Cryptocurrency is a volatile and speculative investment. If you decide to invest, we recommend you do your own research and only commit funds you can afford to lose. The author may own one or more of the crypto assets mentioned in this article.
Related: