Looking to buy Solana in Canada? Below, I cover how and where to buy Solana without hassle.
Solana (SOL) aka "Ethereum killer" is one of the most popular cryptocurrencies in the world right now.
The Solana coin has seen a whopping 12,000% increase in its price this year, easily surpassing many of its competitors, and is now the fifth-ranked cryptocurrency.
Read on to learn how to buy Solana on exchanges like CoinSmart, Newton, Bitbuy, Wealthsimple, Binance, Coinbase, and others.
How To Buy Solana (SOL) in Canada
If you would like to invest in Solana, the first step is to open an account at a Solana exchange in Canada.
Several cryptocurrency exchanges offer SOL directly.
Alternatively, you could also purchase BTC, ETH, or a stablecoin like Tether (USDT) or USDC on an exchange and swap it for SOL on another platform that offers it.
After purchasing SOL, consider moving your holdings offline to a hardware wallet for safekeeping.
Where to Buy Solana in Canada
The best places to buy Solana are covered below.
1. Buy Solana on CoinSmart
CoinSmart offers the best crypto exchange to buy Solana in Canada.
It is a publicly-traded company, and its platform supports multiple fiats (CAD, USD, & Euros) and funding methods.
Coins: SOL, BTC, ETH, UNI, DOT, MATIC, USDC, AVAX, LINK, EOS, XLM, and several others.
Funding: Interac e-Transfers, wire transfers, crypto, SEPA
Fee: 0.20% trading fee
CoinSmart Crypto Exchange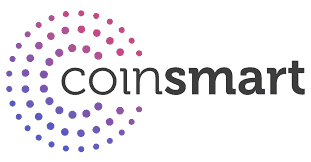 Top crypto exchange in Canada
Great for new & advanced traders
0.20% trading fee
Get a $50 bonus when you deposit $200
2. Buy Solana on Newton
Newton is one of the top places to buy your Solana tokens in Canada.
Founded in 2018, the Newton Crypto Exchange has grown significantly and now supports 70+ crypto coins and tokens, including Solana.
Coins: SOL, BTC, XRP, LUNA, MATIC, MKR, BAT, ENJ, and 70 others
Funding: Interac e-Transfers, wire transfers, crypto deposits
Fees: Up to 2%; free deposits and withdrawals.
Promotion: Get a $25 bonus after trading $100 worth of crypto
3. Buy Solana on Wealthsimple
Wealthsimple offers a regulated crypto trading platform to Canadians via Wealthsimple Crypto.
This beginner-friendly crypto broker supports Solana and several other popular cryptocurrencies. It also recently introduced its own software wallets.
Coins: SOL, ADA, COMP, BTC, ETH, and many others
Funding: Electronic funds transfer and crypto deposits
Fees: Up to 2% operations fee per transaction
Promotion: Get a cash bonus when you trade $150 worth of crypto in your new account
4. Buy Solana on Binance
Binance is the world's largest cryptocurrency exchange platform.
It offers Solana trading and access to more than 300 coins and altcoins, including many crypto-crypto pairs. You can also use the platform to earn staking rewards.
Coins: SOL, BTC, ETH, and 300 others
Funding: Bank transfer, credit card, debit card, crypto deposits
Fees: Up to 0.10% and varies with your account level
Promotion: Save 20% on trading commissions
Note that Binance is not available to Ontario residents.
5. Buy Solana on Bitbuy
Bitbuy is one of the best crypto platforms in Canada. It supports 25+ coins including Solana, BTC, ETH, LTC, ADA, UNI, USDC, SHIB, MANA, BAT, and several others.
Funding: Interac e-Transfer, bank wire, and crypto deposits
Fees: Up to 1.5% trading fees
6. Buy Solana on Crypto.com
Crypto.com operates in Canada and several other countries.
You can use the platform to buy Solana and 150 other crypto assets using your fiat currency of choice.
Crypto.com also has a crypto prepaid card for connecting your crypto to everyday transactional utility.
Coins: 150 + coins including Solana
Funding: Bank transfer, credit card, debit card, and crypto deposits
Fees: Up to 0.40% and varies with account tier
Promotion: Get a $25 bonus when you stake CRO for a Crypto.com Visa
7. Buy SOL on Coinbase
Coinbase is a publicly-traded cryptocurrency exchange and one of the easiest places to buy Solana in Canada and the United States.
If you are also considering investing in crypto stocks, you can buy this company (COIN) on the Nasdaq exchange.
Coins: SOL, SHIB, BTC, ETH, ADA, and several others
Funding: Crypto deposits, debit cards, and wire transfer
Fees: 0.50% trading fee; withdrawal and deposit fees may apply.
Learn more in this Coinbase review.
8. Buy SOL on Kraken
Kraken is one of the oldest crypto exchanges in the world. You can use it to trade 99 coins, including SOL.
Coins: BNC, KAR, OXY, GHST, SDN, BAL, SOL, and several others
Funding: Wire transfer, Etana custody, crypto deposits
Fees: Up to 0.26% trading fee on Kraken Pro; Up to 1.50% for Instant Buy; deposit/withdrawal fees vary
Other Ways To Buy Solana
If you are looking at buying a SOL-crypto pair, you could purchase BTC, ETH, USDC, or USDT on one platform and exchange this for SOL on another platform where it is available.
One other top platform that offers these assets is:
You can also use Coinberry and CoinSmart to buy crypto to swap for SOL.
How To Sell Solana in Canada
To sell your Solana coins, visit your crypto exchange account and place a sell order.
If your SOL is being held in a non-custodial wallet, you will need to transfer it to your wallet on the exchange you plan to use.
Some hardware wallets also offer direct access to trading your coins without leaving the wallet.
What is Solana?
Solana is a blockchain network that facilitates the creation of other decentralized apps (DApps).
It is much faster than Ethereum and Bitcoin, and transactions on the Solana protocol are much cheaper.
For instance, while Bitcoin can manage up to 7 transactions per second and Ethereum about twice that, the Solana network can be scaled to process up to 50,000 transactions per second.
This scalability translates to lower gas fees and a big win for early Solana investors.
SOL is the native token of the Solana protocol, which uses both proof of stake (PoS) and proof of history (PoH) consensus methods.
Here's a guide on how Solana works.
How To Store Solana
Looking for where to store your SOL tokens? You can use mobile app wallets like Exodus, Trust Wallet, and Zelcore.
For greater security of your digital assets, cold hardware wallets are recommended.
The top hardware wallet to store Solana (SOL) is Ledger Nano X.
You may also be able to stake your SOL and earn interest while keeping it secured.
Is Solana a Good Investment?
Unlike many of the memecoins out there, Solana has several use cases and is seen by many as a great alternative to Ethereum.
While it has done very well over the last year (easily turning $100 into thousands of dollars), cryptocurrencies remain speculative assets, and you could lose your entire capital.
So, is Solana a good investment? It has been so far, but no one knows the future.
Solana Canada FAQs
Where can I purchase Solana?
The best place to buy Solana in Canada is CoinSmart.
Can I buy Solana on Bitbuy and Coinberry?
Yes, Bitbuy and Coinberry do offer Solana. You can also use them to buy Bitcoin and swap BTC for SOL on a different exchange.
Are Binance and Coinbase Solana exchanges in Canada?
Binance and Coinbase are not based in Canada, however, both platforms are available to Canadian residents and can be used to buy Solana. Note that Binance is not available in Ontario.
Is Solana better than Ethereum?
Solana offers much faster transaction speeds than Ethereum and lower gas prices. Many crypto-enthusiasts think Solana will overtake Ethereum and have called it the "Ethereum killer".
Related:
Disclaimer: Cryptocurrency is a volatile and speculative investment. If you decide to invest, we recommend you do your own research and only commit funds you can afford to lose. The author may own one or more of the crypto assets mentioned in this article.