What is the next big cryptocurrency to explode in 2023?
As we continue to go through a crypto winter, you may be wondering what coins you can buy right now to make it big soon. And which crypto is the next best thing to Bitcoin?
These and more are the questions being asked by the many crypto bounty hunters who want to cash in on the historic run we have seen over the last few months.
The price of Bitcoin went up from $5,300 USD to over $60,000 in less than 14 months from 2020 to 2021.
With that said, we have also seen the markings of what is truly a risky investment – price drops of 30% and higher within a matter of hours.
And Bitcoin is now trading at low prices we haven't seen for over a year, in the $16-$25K range.
In your bid for the next big cryptocurrency in 2023, you should keep in mind that the long-term investment value of crypto-assets is no sure thing. You could make a lot of money or lose everything.
Related: Best Cryptocurrency Trading Apps
What are Cryptocurrencies?
A cryptocurrency is a digital currency or asset designed to facilitate the purchase of goods and services similar to fiat money.
Unlike traditional currencies that are controlled by a sovereign government's Central Bank, cryptocurrencies are decentralized and are protected using cryptography.
Transactions involving crypto occur on a public ledger (Blockchain) which records them for verification and addition to the blockchain.
Today, there are thousands of cryptocurrencies with various missions, features, utility, and downsides.
You can buy your favourite crypto assets using a crypto exchange or brokerage platform.
What is Bitcoin?
Bitcoin is the most popular cryptocurrency in the world and has the highest market capitalization – over $326 billion as of December 1, 2022.
The idea of Bitcoin was first introduced by Satoshi Nakamoto in 2008 (the real identity of the founder is unknown).
Several other crypto coins have since been designed to mimic Bitcoin. These Bitcoin alternatives are referred to as "altcoins."
What Cryptocurrency Will Explode Like Bitcoin in 2023?
The next crypto winner is anyone's guess. Given that there are over 21,000 coins out there on the interwebs, there is no easy way to analyze them all.
One option for streamlining your choice is to look at its public appeal as measured by the coin's market capitalization.
The top 10 digital assets like Bitcoin we are watching based on this metric are:
1. Ethereum (ETH)
Ethereum is a decentralized blockchain that uses Ether as its native currency. It is a top crypto coin with the potential to explode in price.
The Ethereum blockchain is used to facilitate smart contracts, and it serves as a platform for creating and running other crypto coins.
Although high gas fees continue to plague Ethereum projects, it has retained the top spot in the world of smart contracts and dApps.
Vitalik Buterin first introduced Ethereum in 2013. It had a market cap of over $156 billion as of December 1, 2022.
Learn more about Ethereum and how to buy it.
2. Ripple (XRP)
The RippleNet platform is a digital payment network and protocol that is used by many banks for processing global transactions.
The company also created a native token known as XRP, and it is based on an open-source blockchain known as the XRP Ledger.
XRP transactions are completed very fast (3-5 seconds) compared to Bitcoin, which takes several minutes. It also uses very little energy.
While Ripple is currently embroiled in legal complications in the U.S., many crypto enthusiasts are betting that the coin will see a significant spike in demand if it wins its legal battles.
XRP was first launched in 2012. As of December 1, 2022, it had a market cap of $20 billion.
Learn more about XRP and learn about how to buy XRP in Canada.
3. Cardano (ADA)
Cardano uses the Ouroboros peer-reviewed blockchain protocol to facilitate secure payments and protect privacy. Its currency is known as ADA.
Cardano uses a "proof-of-stake" consensus mechanism to verify transactions on the blockchain, which is more efficient than the "proof-of-work" system used by Bitcoin and Ethereum.
Charles Hoskinson founded Cardano in 2015. As of December 1, 2022, ADA had a market cap of $10.8 billion.
Here's how to buy Cardano in Canada.
4. Binance Coin (BNB)
Binance coin was launched in 2017 and is the token issued by Binance, one of the world's largest cryptocurrency exchanges.
It was initially built on the Ethereum blockchain but now works on the Binance Chain.
The Binance network continues to grow, and there's a good chance that BNB will rise as the cryptocurrency market expands.
Binance Coin had a market cap of $46.8 billion on December 1, 2022.
5. Solana (SOL)
Solana is one of the fastest blockchains in the world. It can support more than 50,000 transactions per second and is perhaps Ethereum's main competitor today.
Like Ethereum, its ecosystem is used to kickstart various digital projects and decentralized apps in the DeFi, NFT, and Web3 worlds. Unlike Ethereum, transaction fees on Solana are very low.
The Solana platform was founded in 2017 by Anatoly Yakovenko.
As of December 1, 2022, SOL had a market cap of $4.9 billion. Learn more about it here or buy it in Canada.
6. Polkadot (DOT)
Polkadot was founded by Gavin Wood, Peter Czaban, and Robert Habermeier. Its token is referred to as DOT.
The Polkadot platform and architecture are used to facilitate the operation of other blockchains and cryptocurrencies.
DOT had a market cap of $6.1 billion as of December 1, 2022.
Here's how to buy Polkadot in Canada.
7. Avalanche
Avalanche was launched in 2020 by Ava Labs, founded by Cornell University Professor Emin Gun Sirer.
It is an open, programmable smart contracts platform that provides a layer one blockchain network for building decentralized applications (DApps) and custom private or public blockchains (subnets).
Avalanche has its own native cryptocurrency, AVAX, and it has become a popular blockchain for smart contracts, rivalling Ethereum in this regard.
The market cap for Avalanche as of December 1, 2022, was $4 billion.
8. Dogecoin
Dogecoin was created by Billy Markus as a meme coin in 2013 and has since grown rapidly in popularity due to interest from Elon Musk.
There is no limit to the number of Dogecoin that can be mined and its market cap as of December 1, 2022, is $13.5 billion.
Dogecoin is a memecoin like Shiba Inu, and you never know when someone (Hi Elon!) will pump it to the next high.
The highest price of 1 DOGE was reached on June 4, 2021, when it hit $0.7376 per coin.
Here are the platforms that offer Dogecoin.
9. Stellar (XLM)
This decentralized payment protocol facilitates global payment transactions between currencies – both fiat and digital at a low cost. It was founded in 2014 by Jed McCaleb (Ripple co-founder) and Joyce Kim.
The Stellar network has been used in various real-world applications, including micro-financing, non-cash remittances, and other digital infrastructures.
Stellar has seen better days to be sure, but we are still bullish on this coin for now.
Its market cap as of December 1, 2022, was $2.2 billion.
10. Litecoin (LTC)
Litecoin was founded by Charlie Lee in 2011, a former Google employee. It is a peer-to-peer internet currency similar to Bitcoin, although its Blockchain can handle faster transactions.
The maximum Litecoin that can be produced on the network is 84 million. Litecoin's market cap as of December 1, 2022, was $5.6 billion.
11. Bitcoin Cash (BCH)
Bitcoin Cash was created via a hard fork of Bitcoin in 2017. It is a separate cryptocurrency and is limited to a supply of 21 million coins.
Bitcoin Cash had a market cap of $2.1 billion as of December 1, 2022.
Here are the various ways to buy Bitcoin Cash in Canada.
Thirteen other coins that have been trending a lot in recent times are:
How To Buy Cryptocurrency in Canada
There are many crypto exchanges and platforms offering popular coins for trading. The best crypto exchanges in Canada include:
1. Coinsmart
This exchange offers access to 16 coins. It also allows credit card funding in addition to Interac e-Transfer, EFT, and bank wire.
Coinsmart works well for beginners and experienced crypto investors alike, and you can open an account and start trading almost instantly.
This company is based in Canada and uses Bitgo for cold storage of digital assets.
CoinSmart Crypto Exchange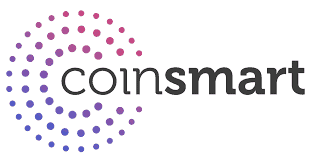 Top crypto exchange in Canada
Great for new & advanced traders
0.20% trading fee
Get a $50 bonus when you deposit $200
2. Wealthsimple Crypto
This platform is owned by Wealthsimple and offers trades in 50+ coins.
It makes it easy for newbie crypto traders to buy Bitcoin and Ethereum with just one click, and you can use its desktop interface or mobile app on iOS and Android devices.
Coins on Wealthsimple Crypto are held by Gemini Trust Company LLC, a custodian with $200 million in cold storage insurance coverage.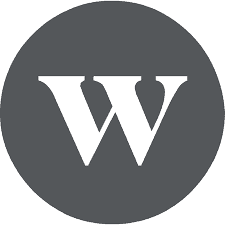 Trade several cryptocurrencies
Excellent trading platform
1.5% to 2% trading fee
Get a $25 bonus when you deposit $200+
Should You Invest in Cryptocurrency?
While we have listed the top cryptocurrencies based on their market capitalization as of this writing, these top contenders are always in flux due to the fast-paced nature of the cryptocurrency market.
Given its speculative nature, investing in cryptocurrencies is not advisable for many people, especially if you are using funds you cannot afford to lose.
Related reading:
In your opinion, what is the next big cryptocurrency to explode like Bitcoin in 2023? Let us know in the comments.
Disclaimer: Cryptocurrency is a volatile and speculative investment. If you decide to invest, we recommend you do your own research and only commit funds you can afford to lose. The author may own one or more of the crypto assets mentioned in this article.