The crypto market has been on a downward trajectory since November last year, but over the past few weeks, it has been showing signs of recovery.
With top crypto analysts now predicting that the crypto market may be approaching a bottom, it's time to look for the next bitcoin.
The big question now is: What is the next cryptocurrency to explode in 2023?
While there is no direct answer to this question, there are several coins that you can watch as you wait for the next cryptocurrency boom.
The Next Cryptocurrency to Explode in 2023
In your search for the next big cryptocurrency, make sure you do your own research and choose coins based on their supply, use cases, buyback program/burn schedules, incentive mechanism, distribution among its holders, and the team behind the project.
Below is a rundown of the 13 best cryptocurrencies with top prospects for growth.
1. Ethereum
Ethereum is the second-largest cryptocurrency by market capitalization. The Ethereum network provides the blockchain infrastructure for building dApps and smart contracts.
ETH, the network's native token, is used to pay gas fees for staking and trading on major exchanges.
There are several reasons why Ethereum may be one of the best cryptocurrencies to buy today for the long term, including:
It is the foundation of Decentralized finance (DeFi). As the DeFi ecosystem grows, Ethereum will likely explode with it.
Many DeFi and metaverse projects are built on the Ethereum Network.
Most dApps and smart contracts run on the Ethereum blockchain.
Major upgrades have been made to reduce Ethereum gas fees, improve network speed and scalability, and reduce ETH supply.
The Ethereum network is also transitioning to a proof-of-stake (PoS) mechanism, which will further increase the network's security and scalability, reduce energy consumption by 99.9%, and make it a web3-ready blockchain.
Like many other cryptocurrencies, the ETH price has also crashed more than 60% from its ATH of over $4,800 in November 2021, presenting a huge buy opportunity for new investors looking for the next bitcoin.
These are the best Ethereum ETFs in Canada right now.
2. Tether (USDT)
Tether is the largest stablecoin with a market capitalization of over $67 billion. It is the third largest cryptocurrency behind Bitcoin and Ethereum.
It is pegged to the US dollar and is meant to always maintain a 1:1 value with the USD.
Since its value remains stable, investors use it to weather market volatility and lock their gains or prevent losses when trading other volatile coins like Bitcoin or Ethereum.
Below are the reasons why Tether may explode in 2023 and beyond.
It is less volatile, hence a top choice for investors who want to hold funds or transact on the blockchain without worrying about price swings.
Investors need to sell their volatile digital assets for a stablecoin like Tether to lock gains or cut losses.
Where Tether shines bright is in the area of staking, which presents a huge opportunity for investors who want to build wealth on the blockchain without actively trading the markets or worrying about price fluctuations.
So if you want to grow your money via staking on DeFi protocols, USDT is one of the best cryptocurrencies that may earn you double-digit returns.
3. Binance Coin
Binance is the largest crypto exchange in the world by trading volume and has spread to almost every country in the world.
The exchange has its own token, the Binance Coin (BNB), which is a top 10 cryptocurrency by market capitalization.
It is used to facilitate transactions on the Binance Smart Chain and to offer fee discounts on the Binance exchange. Investors can also buy/sell BNB coins on major exchanges or stake them to earn interest.
The top reasons why the Binance Coin may explode in 2023 and beyond include:
BNB has a hard limit of 200 million tokens. This may help the token price increase exponentially in the future.
Binance has a token-burning program that is meant to reduce the number of BNB tokens in circulation and increase the value of existing coins.
Binance continues to expand to every corner of the world, including Europe.
Binance is in the process of making good with regulators in different countries, which is great to foster widespread adoption of the platform.
Recently, Binance launched Bifinity, a fit-to-crypto payment network that supports Visa, Mastercard, and over 50 cryptocurrencies.
All these developments help expand the Binance ecosystem, which will increase the demand for the BNB coin and its value.
4. Ripple
RippleNet is an open-source, permissionless, and decentralized global payment network built for digital assets.
It has its native token, XRP, which is used to facilitate transactions on the Ripple network. Its use cases mainly relate to payments, including micropayments, international remittances, and asset tokenization.
Since 2020, the performance of XRP has been weighed down by the SEC's lawsuit, which accuses the company of selling $1.3 billion worth of unregistered securities.
But several factors may make Ripple the next penny cryptocurrency to buy today for the long term, including:
A bill in the senate seeking to create a regulatory framework and clarity for crypto assets.
In most cases, the court has been ruling in favour of Ripple as the case develops.
The inherent green attributes of XRP. The network is carbon-neutral and energy-efficient.
The network's speed, low-transactions cost, and scalability make it easier to facilitate everyday payments and settlements.
If Ripple wins the case or a regulatory framework treats cryptocurrencies as "ancillary assets" rather than securities, the SEC's case may lose ground, and the Ripple network is bound to grow and expand exponentially.
5. USDC
USD Coin (USDC) is the fourth-largest cryptocurrency and the second-largest stablecoin, with a market capitalization of over $50 billion.
Like USDT, its value is pegged to the US dollar on a $1:1 basis, and the issuer maintains cash reserves to ensure that each USDC coin is backed up by $1.
Thus, it acts as a safe haven for crypto investors, traders, and businesses in a volatile crypto market.
And while USDT remains the largest stablecoin, USDC has performed very well recently and eaten into much of the USDT market cap due to several reasons, including:
Transparency: Publishes reports to show that the level of cash held in reserve matches the number of USDC coins in circulation.
No regulatory scrutiny: Unlike USDT, which has faced several regulatory scrutinies over its cash reserves, USDC has never been accused of such issues.
Acceptance: The company behind USDC aims to create an ecosystem where USDC is widely accepted by wallets, dApps, games, service providers, and exchanges, broadening its use cases.
6. Algorand
Algorand is a top Ethereum competitor. The blockchain-based network aims to solve the scalability issues, slow network speed, and high gas fees of Bitcoin and Ethereum blockchains.
Thus, its systems are built on a PoS mechanism, which helps boost the network speed and lower gas fees. Its native token, ALGO, facilitates the payment of gas fees and helps secure the network via staking.
Several factors make Algorand the next cryptocurrency that may explode in 2023 and beyond, including:
The network is energy efficient, which spares it the criticism and regulatory scrutiny that face cryptocurrencies like Bitcoin due to their massive energy consumption.
The network uses a PoS mechanism, making it efficient, scalable, secure, and low-cost.
Big players have also chosen Algrond as their preferred blockchain infrastructure to build on, including:
El Salvador chose to build its blockchain network on Algorand.
Borderless, a venture capital firm investing $500 million on dApps built on Algorand.
Sovereign (SOV), Marshall island's central bank digital currency, runs on Algorand.
Algorand is the official blockchain for the International Federation of Association Football.
7. RenderToken
Render Network is a decentralized GPU marketplace built on the Ethereum blockchain. It enables users to rent GPU power to artists and studios that need extra computing power to process motion graphics and other 3D virtual effects.
That makes it easy for GPU node providers to monetize their idle GPU power so that it can be used by projects to process motion graphics, stream 3D environments, and render other virtual effects.
Users then earn RNDR in exchange for GPU power, which is the native token used to power activities on the Render Network.
As web3 is going to rely more on motion graphics, animated environments, and 3D virtual effects, the demand for rendering protocols like Render Network is likely to increase.
8. Decentraland
Decentraland is a top virtual reality program built on the Ethereum blockchain. It enables users to buy, own, develop, and monetize virtual plots of land on what has come to be known as the "metaverse."
Its native token, MANA, facilitates the purchase of LAND and transactions involving other items on the Decentraland marketplace.
Once you buy LAND on Decentraland, you can monetize it in several ways, including leasing, advertising, hosting virtual events and sponsored activities, or using it as a creative outlet to create content and other items you can sell to metaverse users.
As the world continues to transition to web3, demand for virtual land will likely increase. More and more people will join the revolution to interact, work, and play games on the metaverse, making MANA a top 10 cryptocurrency to have on your watchlist.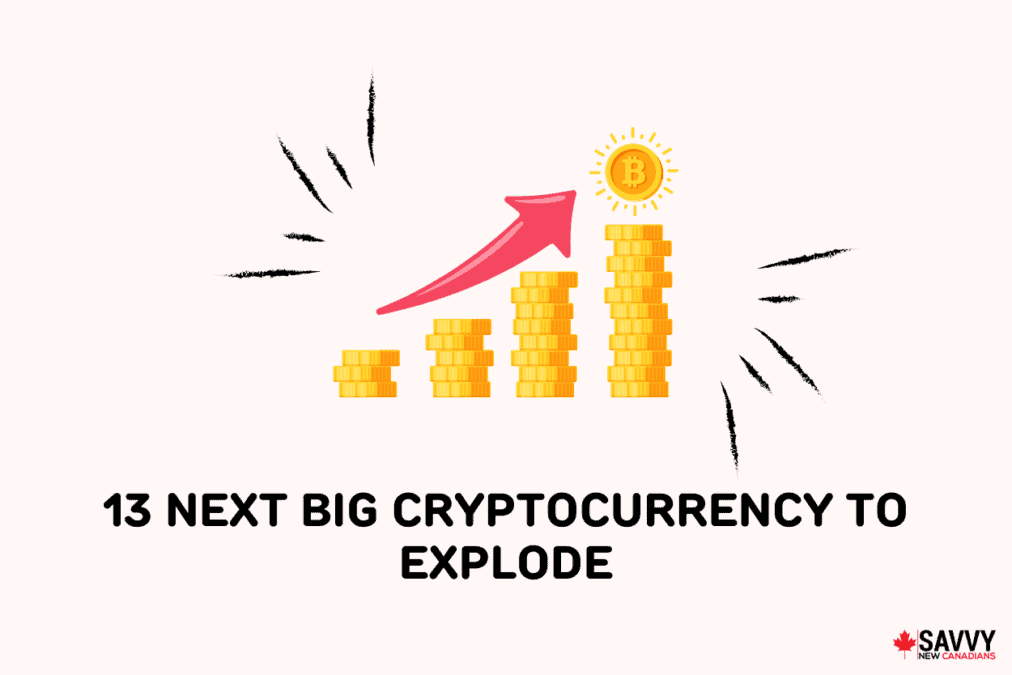 9. ANKR
Ankr is a decentralized web3 service provider that offers node infrastructure for more than 50 PoS networks.
The platform offers a suite of APIs, development tools, staking pools, and learning tools to enable web3 developers to create and deploy a PoS node at a monthly fee.
By offering node-as-a-service, Ankr eliminates barriers to entry, as anyone can run a PoS node, stake their coins to earn passive income, and access DApps without having to worry about the hardware or technical complexities of running a validator node.
ANKR is the governance and utility token of the Ankr network and facilitates transactions and payment of monthly fees on the Ankr network.
And with everyone seeing Web3 as the future of the internet, demand for Ankr services is likely to increase going forward.
That may push the ANKR price high. And who knows, ANKR may be the next Bitcoin!
10. Aave
Aave protocol is a DeFi platform that facilitates the lending and borrowing of digital assets on the Ethereum blockchain.
The platform uses smart contracts to manage assets without the need for middlemen.
Users can deposit any of the supported cryptocurrencies and stablecoins to earn interest, while borrowers post collateral to access crypto loans.
AAVE is the native token of the Aave protocol that facilitates network activities, and its holders can obtain interest-free loans, access higher loan limits, and get fee discounts.
As the DeFi ecosystem continues to stabilize and expand, demand for "blockchain banks" like Aave is likely to increase.
Thus, you should have AAVE on your list of the next cryptocurrency to explode in 2023 and beyond.
11. Chiliz
If you are a sports fan, Chiliz may be the best cryptocurrency to buy today for the long term.
The Chiliz protocol provides the blockchain infrastructure to enable sports fans to interact and engage directly with top teams worldwide, including FC Barcelona, Atletico de Madrid, Juventus, and others.
CHZ, the native token of the Chiliz protocol, enables you to buy branded Fan Tokens of your favourite team on the Socios.com platform.
Once you buy Fan tokens of your teams, you then get voting rights, hence the ability to influence your team's activities via popular vote.
As more teams continue to explore more ways to monetize their fan bases and provide unique experiences to their supporters, the CHZ token will more than likely skyrocket in price.
Here is how to buy Chiliz.
12. Enjin Coin
Built on the Ethereum blockchain, Enjin is a community gaming platform that provides NFT infrastructure to gamers and content creators.
The platform provides the tools developers and players need to create, manage and trade in-game items and virtual goods in the form of NFTs across multiple platforms.
Users can use the platform to mint NFTs in different categories, including games, music, sports, collectibles, and art. It also enables tokenizing real-world items like real estate, paintings, and other physical goods.
ENJ is the native token of the Enjin network that's used to facilitate network activities and manage NFT assets on the platform. Each item is assigned a real-world value in ENJ and can be melted back to its original ENJ value.
As NFTs continue to take root and their use cases increase, demand for ENJ is likely to increase, putting it on the list of the next penny cryptocurrencies to explode soon.
13. Chainlink
Chainlink is a decentralized data oracle that interconnects blockchains and real-world systems to feed accurate data to smart contracts.
To achieve that, the Chainlink protocol translates off-chain and on-chain data into a format both systems can understand.
LINK is the native token of the LINK Network and is used to pay fees and facilitate other network transactions.
If blockchain networks are going to see widespread adoption, they will need to connect and interact with real-world systems through access to accurate data, and demand for trustworthy data oracles like Chainlink is likely to increase.
That makes LINK one of the next big cryptocurrencies to watch.
14. Bonus: Bitcoin
Bitcoin is the first and largest cryptocurrency that has become a household name in the cryptoverse.
It was launched in 2009 with a hard maximum supply of 21 million coins to help address the challenges that face the traditional financial systems due to "bad" monetary policies.
Thus, many people have come to see Bitcoin as "digital gold," hence a store of value that can help them weather inflation, tough economic times, government censorship, and more.
So if people continue to lose faith in government-issued currencies and traditional financial systems, Bitcoin may continue to see wide adoption from institutional and individual investors, pushing it to lead the next cryptocurrency boom.
Top Altcoins To Watch This Year
Below is a list of other top altcoins that you should have on your watchlist.
Solana
Cardano
Polkadot
File Coin
ApeCoin
BOND
Flow
EOS
WING
LIDO
How To Choose The Next Big Cryptocurrency To Explode
When assessing the prospects of a crypto coin and its future potential, you should consider the project's tokenomics. Several factors to consider include:
Token supply: Consider the maximum and circulating supply
Token utility: Delve into the token's use cases
Token distribution: Analyze what type of investors or entities hold the token
Token burns: Consider whether the token is deflationary or inflationary
Incentive mechanism: Consider how the project incentivizes users to secure the network
The founding team: Developers behind the project will also inspire investor confidence
How To Buy Cryptocurrency
You can easily buy crypto in Canada using a crypto trading platform like CoinSmart or Wealthsimple Crypto. CoinSmart allows you to trade about 16 cryptocurrencies, while Wealthsimple Crypto offers a wide selection of 50+ coins.
Simply create a CoinSmart or Wealthsimple Crypto account, complete KYC verification, and load money into your account to start trading immediately.
CoinSmart Crypto Exchange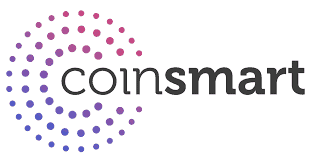 Top crypto exchange in Canada
Great for new & advanced traders
0.20% trading fee
Get a $50 bonus when you deposit $200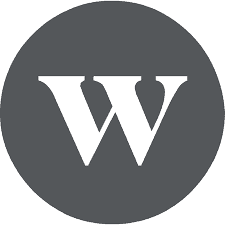 Trade several cryptocurrencies
Excellent trading platform
1.5% to 2% trading fee
Get a $25 bonus when you deposit $200+
Disclaimer: Cryptocurrency is a volatile and speculative investment. If you decide to invest, we recommend you do your own research and only commit funds you can afford to lose. The author may own one or more of the crypto assets mentioned in this article.