Looking to buy Polkadot in Canada? Below, I cover how and where to buy the Polkadot coin fast in 2022.
Polkadot (DOT) has experienced significant growth from August 2020 when it traded at US$2.69 to November 2021, when it reached a high of US$55.
Because of its versatility in facilitating interactions between blockchains (interoperability), Polkadot could well see even more growth in the future.
Read on to learn about how to buy Polkadot using exchanges like NDAX, Binance, Wealthsimple, Newton, Coinbase, and others.
What is Polkadot?
Polkadot is a multichain platform that allows blockchains to interact with each other and transfer data, assets, or tokens.
It was founded in 2016 by Gavin Wood, one of the co-founders of Ethereum, Robert Habermeier, and Peter Czaban.
Because of Polkadot's ability to enable cross-blockchain transfers, it is highly scalable.
DOT is the native cryptocurrency of the Polkadot protocol.
How To Buy Polkadot (DOT) in Canada
You can easily buy Polkadot (DOT) in Canada using exchanges that support it.
To get started, open a crypto account at a Polkadot exchange and fund it using fiat (CAD or USD) or crypto deposits.
Place a 'buy' trade for Polkadot entering the amount of DOT you'd like to purchase.
After buying Polkadot, you can either have it on the exchange or move it offline into your cold wallet.
Where To Buy Polkadot in Canada
Some of the best places to buy Polkadot in Canada are:
1. Buy DOT on CoinSmart
CoinSmart is a top crypto exchange in Canada offering 16 coins including Polkadot, Shiba Inu, UNI, LINK, DOGE, BTC, and several others.
It is one of a few publicly traded exchanges in Canada after becoming listed on the NEO Exchange under the ticker SMRT.
You can fund your CoinSmart account using Interac e-Transfer, bank wire, bank draft, credit card, and debit card.
The trading fee for fiat to crypto trades is 0.20%.
CoinSmart Crypto Exchange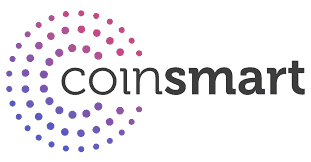 Top crypto exchange in Canada
Great for new & advanced traders
0.20% trading fee
Get a $30 bonus when you deposit $100
2. Buy Polkadot on NDAX
NDAX (National Digital Asset Exchange Inc.) is a crypto exchange platform located in Calgary, Alberta.
It was founded in 2018 and offers several popular coins and tokens, including Polkadot, Tether, Shiba Inu, Compound, USDC, Dogecoin, and 13 others.
NDAX users can fund their accounts using Interac e-Transfer, wire transfer, and bank draft. You can also deposit crypto from other exchanges or your personal hardware wallet.
The trading fee on NDAX is 0.20% which is highly competitive for a Canadian crypto exchange.
Fiat deposits are free and you pay a $25 CAD flat fee when making a withdrawal.
Promotion: Get a $10 bonus after depositing at least $100 in your new account.
Learn more in this NDAX review.
3. Buy Polkadot on Newton
Newton is a cryptocurrency brokerage that supports Polkadot and 47 other coins and tokens.
Users of the platform can place trades for Polkadot with only a few clicks and using either the web interface or mobile apps.
Newton accounts can be funded using Interac e-Transfers, wire transfers, and crypto transfers from external wallets.
Trading fees are included in the bid-ask spread and cost up to 0.70%. Fiat deposits and withdrawals are commission-free.
Promotion: Get a $25 bonus after trading at least $100 worth of crypto in your new account.
Check out my review of Newton for more details.
4. Buy Polkadot on Wealthsimple Crypto
One of the easiest ways to buy Polkadot is on Wealthsimple Crypto.
This platform is designed with beginners in mind and supports 42 coins as of this writing, including DOT.
To fund your account, simply send money from your bank account using EFT, or transfer crypto (BTC or ETH) to your Wealthsimple Crypto wallet.
The trading fees on Wealthsimple Crypto are included in the bid-ask spread and can be up to 2%.
Fiat deposits and withdrawals are commission-free.
Promotion: Get a cash bonus when you deposit $300 in your new account.
For more details, read my Wealthsimple Crypto review.
5. Buy Polkadot on Coinberry
Coinberry is another cryptocurrency brokerage platform based in Canada. It supports about 18 coins including Polkadot (DOT), Uniswap, Synthetix, Chainlink, and more.
To fund your Coinberry account, you can use Interac or wire transfer.
Trading fees on this platform range between 0% and 2.50% and you should note that some coins can't be moved off Coinberry to your personal wallet (including DOT).
Promotion: Get a $40 bonus after you trade at least $50 worth of crypto.
6. Buy Polkadot on Binance
Binance is the largest crypto exchange in the world as of this writing.
The platform has its own native coin Binance Coin (BNB) and when you pay for transactions using it, you get a 25% discount on trading commissions.
Binance supports 300+ coins and tokens and also offers a derivative market and staking.
Trading fees vary depending on your account tier and can be up to 0.10%.
Promotion: Get up to 25% off trading fees.
Learn more about the platform in this Binance review. Note that Binance is not available to Ontario residents.
7. Buy Polkadot on Crypto.com
With more than 10 million users, Crypto.com is one of the most popular crypto exchanges in the world.
It supports 150+ coins including Polkadot and its own coin, Crypto.com Coin (CRO).
You can fund your account using a credit card, bank transfer, and crypto deposits.
Trading fees are up to 0.40% depending on the level of your account.
Promotion: Get a $25 bonus when you stake enough CRO for one of the crypto prepaid cards offered by Crypto.com.
Learn more in this review of Crypto.com.
8. Buy Polkadot on Coinbase
When it had its initial public offering last year, Coinbase became the first cryptocurrency exchange to be publicly traded in North America.
This platform is available in over 100 countries and supports 100+ crypto coins.
To fund your Coinbase account, you can send fiat using a debit/credit card or bank transfer. Crypto deposits are also accepted.
Trading fees for Coinbase can be on the high side with fees up to 0.50%, not including deposit fees that are up to 3.99% for credit cards.
Learn more in this detailed Coinbase review.
For U.S.-based readers, you can also buy Polkadot in the U.S. using Kraken and eToro.
How To Sell Polkadot in Canada
To sell your Polkadot tokens, visit your crypto exchange account and place a 'sell' trade.
You can use a market or limit order depending on whether you have a specific price you'd like to sell Polkadot at.
After selling Polkadot, you can have the fiat proceeds on the exchange, swap them for stablecoins like USDC or USDT, or withdraw your funds to your bank account.
Where To Store Polkadot (DOT)
The standard place to hold and store your Polkadot coins is on your exchanges' wallet.
Also known as web or hot wallets, these types of wallets are more prone to hacking.
If you hold a significant amount of Polkadot, investing in a cold storage hardware wallet like Ledger may be worth your time.
Polkadot also has some wallet options including Parity Signer.
Is Polkadot a Good Investment?
Polkadot is relatively new on the cryptocurrency scene.
Based on what I have seen so far of its use cases and scalability, Polkadot does appear to have some promise.
Is it a good investment? Only time will tell.
Polkadot's key numbers as of this writing include:
Polkadot price: $13.44
Market capitalization: $13 billion
Ranking: #14
Circulating supply: 987 million
Total supply: 1.1. billion
Polkadot Canada FAQs
What exchanges sell Polkadot in Canada?
You can now buy Polkadot using Canadian exchanges like Wealthsimple Crypto, NDAX, Newton, and CoinSmart.
Can I buy Polkadot on Binance in Canada?
Yes, Binance offers Polkadot to Canadian residents. However, it is not available in Ontario.
Can I buy Polkadot on Coinbase in Canada?
Yes, Canadians can use Coinbase to buy and sell Polkadot. That said, you can pay lower trading fees using NDAX or CoinSmart.
Is Polkadot safe to invest in?
Is Polkadot safe to invest in? All cryptocurrencies are speculative investments and you can make or lose money.
Related:
Disclaimer: Cryptocurrency is a volatile and speculative investment. If you decide to invest, we recommend you do your own research and only commit funds you can afford to lose. The author may own one or more of the crypto assets mentioned in this article.