In this Coinbase review, I cover how Coinbase works, the fees you pay, the coins it offers, and alternatives to the Coinbase crypto exchange in Canada.
Over the last two years, the demand for cryptocurrency has skyrocketed beyond expectations.
And it's not just Bitcoin. Crypto coins like Ethereum, Solana, Cardano, Polkadot, Binance Coin, and many others have also seen their values go through the roof also drop dramatically.
So, what's the best place to jumpstart your crypto journey? Over 400 crypto exchanges promise to help you dabble in the crypto world. And it can be tricky choosing a suitable one.
Coinbase is one of such crypto exchanges currently making waves. But is Coinbase legit and safe?
What is Coinbase?
Coinbase is the second-largest centralized crypto exchange in the world by trading volume behind Binance.
The exchange puts itself forward as the easiest place to buy and sell cryptocurrency and serves retail investors, businesses, and institutions.
It was founded in 2012 in San Francisco by Brian Armstrong and Fred Ehrsam, making it one of the oldest and most well-established exchanges in the crypto space.
Coinbase is a fully regulated and licensed exchange, boasting over 68 million verified users, over 8,000 institutions, and about 134,000 ecosystem partners worldwide.
Coinbase became a public company in 2021 and trades on the Nasdaq exchange under the ticker COIN.
The American-based exchange is now available in over 100 countries and all 50 states in the US, except Hawaii.
Coinbase Canada Features At a Glance
Coinbase has unique features that set it apart. They include:
Wide crypto selection: Access and trade 100+ cryptocurrencies
Insurance: Get crypto compensation if the Coinbase exchange is ever hacked. All USD cash balances are covered by FDIC insurance.
Trading platforms: Coinbase offers two platforms to cater to beginner and advanced traders. The original Coinbase platform is for beginners, and Coinbase Pro is for advanced traders.
Coinbase Earn: Learn how specific cryptocurrencies work and earn a bit of each crypto.
Recurring buys: Schedule daily, weekly or monthly buys to invest in cryptocurrency slowly over time.
Cold storage: For top security, most digital assets on the Coinbase exchange are stored offline in cold storage.
Coinbase Card: Easily spend your crypto and USD and earn up to 4% back in crypto rewards.
Institutional services: Institutional services include the Prime brokerage platform, Custody, Commerce, Exchange, and Asset Hub.
Mobile apps: The Coinbase app for Android and iOS helps you trade on the go and stay on top of the markets.
Widely present: Coinbase is available in 100+ countries and all 50 states in the U.S. except Hawaii.
Crypto-to-crypto trading: Coinbase offers around 80 crypto-to-crypto trading pairs that can be swapped directly for Bitcoin and Ether and over 10 fiat currencies that can be swapped for stablecoins like USDC.
How Coinbase Works
The Coinbase platform is easy to use.
You can access the Coinbase Exchange via your Web browser or your mobile device through the Coinbase app.
To start trading on the platform, you only need to sign up for a Coinbase account, load money into your account, and get verified.
Here's how it works:
Create an account
Visit the Coinbase website ($10 bonus) and hit the Get started button on the top-right corner. Provide your details and sign up with your email and password.
You must certify that you're 18+ to sign up. Then verify your email and enter your phone number to receive a code. Enter that code to access your account.
Link your bank account
Once you're in, you'll need to load money into your account to start trading. You can add a payment method, including a debit/credit card, bank account, or crypto wallet.
Verify your ID
Before you can buy or sell crypto, you'll need to verify your identity. Simply upload a government-issued photo ID and provide other important details like your address line, source of funds, employment status, and more to complete your identity verification.
Start buying and selling
With your identity verified and money in your account, you can begin trading. From your dashboard, you can explore the different crypto assets offered on the Coinbase exchange and start trading right away.
Coinbase has several resources for beginners, and you earn rewards when you read through them. You could get up to $30 USD this way.
Crypto Assets On Coinbase Canada
Coinbase supports over 100+ crypto tokens and coins, so you can find a wide selection of digital assets to trade on the exchange.
The top Crypto coins on Coinbase include:
Bitcoin (BTC)
Ethereum (ETH)
USD Coin (USDC)
Bitcoin Cash ( BCH)
Uniswap (UNI)
Litecoin (LTC)
Cardano (ADA)
Chainlink (LINK)
Ethereum Classic (ETC)
Maker (MKR)
Cosmos (ATOM)
Yearn.Finance (YFI)
Tezos (XTZ)
Alogrand (ALGO)
Compound (COMP)
Polygon (MATIC)
Stellar Lumens (XLM)
Aave (AAVE)
Wrapped Bitcoin (WBTC)
Internet Computer (ICP)
Tether (USDT)
Coinbase Fees
For all its convenience and simplicity, the standard Coinbase exchange has quite an expensive and convoluted fee structure compared to competitors.
Fees will vary based on your trading amount, the payment methods used, and across different countries and regions.
Coinbase standard fees
Crypto purchases of $10-$200 incur a flat fee of $0.99-$2.99, depending on the purchase amount. After exceeding $200, the fee structure switches from flat rate to percentage-based.
Depending on the payment method, you'll incur the following Coinbase fees in the US.
| | |
| --- | --- |
| Payment Method | Coinbase Fee |
| Bank account | 1.49% |
| Debit/Credit Card | 3.99% |
| Coinbase USD Wallet | 1.49% |
| Instant card withdrawal | Up to 1.5% ($0.55 Minimum) |
| Crypto Conversation | 2% |
| Credit transaction | 2% |
| Wire Transfer | $10 or $25 for outgoing wires |
| ACH Transfer | Free |
Coinbase also charges a spread fee, which starts at 0.5% for crypto sales and purchases. The fee may vary based on market fluctuations and purchase amount.
Coinbase Pro fees
While the Coinbase standard platform charges high fees and has a complex fee structure, Coinbase Pro has lower fees and a simple maker-taker fee structure.
Coinbase Pro fees increase/decrease based on your 30-day trading volume and the liquidity of the asset at the time of the sale or purchase.
Maker fees start at 0.5% for a trading volume of up to $10K and decrease to 0.02% for monthly trading volumes of up to $300M. Makers with a 30-day trading volume of 300M+ incur no trading fees.
Taker fees are slightly higher, starting at 0.5% for a trading volume of up to $10K, then decreasing to 0.04% for takers with 1B+ monthly trading volume.
Coinbase Card
The Coinbase Card is a Visa debit card that allows you to spend and earn crypto rewards on each purchase made with any crypto assets in your Coinbase portfolio. The card is completely free and carries no annual fee.
With the card, you can spend crypto or USD everywhere Visa debit cards are accepted. Your crypto is converted into fiat currency seamlessly at the point of sale so that you can make purchases hassle-free without any hangups. 
The good part is you'll earn up to 4% back in rewards on purchases charged on the card.
The Coinbase Card waitlist is currently available in all US states except Hawaii.
Related: Best Crypto Credit Cards in Canada.
Coinbase Earn
Coinbase Earn provides investment educational resources for its users to learn how different cryptocurrencies work and earn crypto tokens to try them out.
Currently, you can learn and earn in about 33 different cryptocurrencies.
To get started, you simply watch video tutorials about a specific cryptocurrency, then complete a quiz testing what you've learned.
For each quiz completed successfully, you receive a bit of that crypto in your Coinbase account.
For instance, you'll earn up to $9 COMP coins if you learn about the Compound cryptocurrency and $4 GRT if you learn about The Graph crypto.
Others include Stellar Lumens, Cartesi, Fetch.ai, Clover Finance, Balancer, Polygon, Band Protocol, Algorand, EOS, Kyber Network, Tezos, and more.
Coinbase Wallet
To give you more control over your security keys, Coinbase provides online storage wallets via the Coinbase wallet app so that you can manage your private keys and crypto assets online.
The Coinbase wallet is fully user-controlled. You'll get a 12-word recovery phrase called seed, that only you can access.
Your keys remain privately and securely protected on your device with Secure Enclave, biometric authentication, and optional cloud backups.
Through the wallet, you can explore DeFi, dApps, NFTs, decentralized exchanges, staking, and trading of different crypto assets right from your wallet.
Related: Best Crypto Wallets in Canada.
Pros of Coinbase
Buy, sell, and store more than 100+ crypto assets
Simple, beginner-friendly interface
Educational investment resources to learn and earn
Trade and manage your portfolio on the go with the Coinbase app
Spend your crypto or USD anywhere with the Coinbase Card
Cons of Coinbase
High trading and transaction fees
Difficult to understand the fee structure
You'll have to use Coinbase Pro to get at least lower fees
Not available to Hawaii residents
Coinbase Alternatives in Canada
Several homegrown cryptocurrency exchanges in Canada offer competitive fees and access to many popular crypto coins and tokens.
The top crypto exchange in Canada is CoinSmart.
CoinSmart Crypto Exchange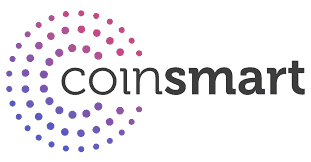 Top crypto exchange in Canada
Great for new & advanced traders
0.20% trading fee
Get a $50 bonus when you deposit $200
Coinbase Referral Program
You can invite your friends and family to join Coinbase using your unique Coinbase referral link.
When they become users and buy at least $100 USD worth of crypto, you both get a $10 USD bonus.
You can also become a Coinbase affiliate and earn money with Coinbase. First, you'll need to apply and get approved to access Coinbase promotional assets and the Impact tracking software.
If a new customer joins Coinbase through your Coinbase code or referral link, you'll earn 50% of their trading fees for the first 3 months.
Is Coinbase Canada Legit and Safe?
Coinbase is a legit crypto exchange that has been in the crypto game since 2012 and has built a reputation as a secure place to buy and sell cryptocurrencies.
Like any other crypto exchange, Coinbase puts forth different security measures to ensure that customer funds held on the platform are secure, including:
Cold storage: 98% of crypto tokens are held offline in cold storage, where hackers will have difficulty reaching them.
Insurance: The 2% crypto assets held online are insured, and if the Coinbase exchange is ever hacked, the insurance policy would cover any customer funds lost in the security breach.
Custodial accounts: Cash balances are held in U.S. custodial accounts, money market funds, or short-term U.S. Treasuries. If your funds are held in a U.S. bank, you're insured up to $250,000 by FDIC.
Other security features: Coinbase offers 2FA to access your account and private key encryption.
Based on this information, one can say that Coinbase is a legit and safe crypto exchange. However, crypto exchanges are still new, and nothing is hacker-proof.
Thus, it's advisable to withdraw most of your crypto assets from Coinbase's custodial wallets and stash them offline in cold storage, where you have complete control of your private keys.
Should You Sign Up For Coinbase?
Coinbase is a legit, easy-to-use, secure, and trusted crypto exchange where millions of people buy and sell cryptocurrencies every month.
You'll have to contend with high trading and transaction fees compared with its competitors like NDAX, CoinSmart, Binance, Bitbuy, Kraken, and Crypto.com.
But if you're new to the crypto world and want to learn more about cryptocurrencies, Coinbase is a great place to start. 
It offers an intuitive, easy-to-use interface and many investment resources where you can learn and earn. And the good thing is you can later graduate to Coinbase Pro and pay slightly lower fees.
Remember that crypto trading is a risky and volatile game, so always make sure you never invest more than you can afford to lose.
Disclaimer: Cryptocurrency is a volatile and speculative investment. If you decide to invest, we recommend you do your own research and only commit funds you can afford to lose.
Ease of use

Trading fees

Deposits and withdrawals

Coin selection
Summary
Coinbase is a regulated cryptocurrency exchange in the U.S. and Canada. This Coinbase Canada review covers how it works, its fees, and whether it is legit.
Pros
Regulated platform
Good coin selection
One of the largest crypto platforms