This article covers how to buy Chainlink (LINK) in Canada using the top crypto exchange and brokerage platforms that support it.
The Chainlink network facilitates interactions between smart contracts on any blockchain, and its technology has been adopted for several projects.
Read on to learn how to buy Chainlink in Canada using Coinsmart, NDAX, Bitbuy, and others.
How To Buy Chainlink (LINK) in Canada
If you want to buy Chainlink (LINK) in Canada, you can open an account at a crypto exchange or crypto brokerage that offers it.
After verifying your identity, go ahead and fund your account using fiat (CAD or USD) via your bank account, debit, or credit card.
Some exchanges also allow you to deposit cryptocurrency from an external wallet and trade for Chainlink.
Buy the number of Chainlink tokens you desire, and you can either leave them on the exchange or move them offline to a hardware crypto wallet for secure storage.
Best Chainlink Crypto Exchanges in Canada
The best crypto trading platforms to buy Chainlink (LINK) in Canada are:
CoinSmart
Newton
Wealthsimple Crypto
Coinberry
NDAX
Bitbuy
CoinSmart
CoinSmart is a top crypto exchange in Canada and one of the best if you want deep liquidity, advanced trading tools, multi-currencies, and 24/7 support.
The company is publicly traded on the NEO Exchange under the ticker SMRT, and it supports 16 popular coins, including Chainlink.
Funding your account is very flexible as you can use Interac e-Transfer, bank wire, bank draft, and even credit cards or crypto from other exchanges or wallets.
Fees: Trading fees are low at 0.20%. Most fiat deposits are free, and crypto withdrawal fees vary. Fiat withdrawals have a 1% fee ($15 minimum).
Security: CoinSmart uses industry-standard strategies to protect your coins, including cold storage and 2-factor authentication (2FA).
Promotion: Get a $50 cash bonus (see offer below) when you open an account and fund it.
CoinSmart Crypto Exchange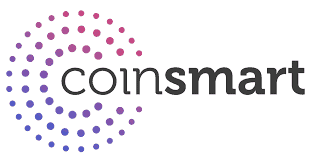 Top crypto exchange in Canada
Great for new & advanced traders
0.20% trading fee
Get a $50 bonus when you deposit $200
Wealthsimple Crypto
This crypto trading brokerage platform is excellent for beginners who want a straightforward site to buy and sell Chainlink.
Wealthsimple Crypto supports 50+ coins, including LINK, and it is currently working on providing the ability for you to move your coins offline to external wallets.
You can fund your account with fiat via bank transfer (EFT).
Fees: Trading fees are 1.5% to 2.0%. Withdrawals and deposits are free.
Security: Wealthsimple Crypto stores your coins with Gemini Trust Company, a regulated crypto custodian with $200 million in cold storage insurance. It also uses 2FA to protect your account.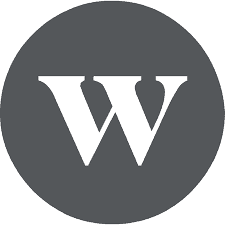 Trade several cryptocurrencies
Excellent trading platform
1.5% to 2% trading fee
Get a $25 bonus when you deposit $200+
Newton
Newton offers Chainlink and 70+ other popular coins and tokens. This crypto brokerage platform is available on all devices and works well for beginners.
You can fund your Newton account using bank transfers or crypto deposits.
Fees: Users pay up to 2% in trading fees that are included in the price. Fiat deposits and withdrawals are free.
Security: It uses third-party custody to protect your coins, daily off-site backups, and 2FA.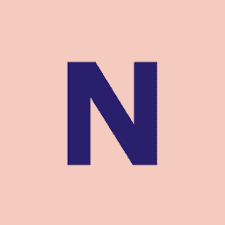 Trade several popular coins
Excellent crypto broker for newbies
Up to 2.20% trading fee
Get a $25 bonus when you trade $100
Coinberry
Like Newton, Coinberry is a cryptocurrency brokerage for newbie traders. It supports Chainlink and 28 other coins.
You can fund your account via Interac e-Transfer and wire transfer.
Security: Offline storage of crypto assets and 2-factor authentication.
Fees: Trading fees on Coinberry can be up to 2.50%. Fiat deposits and withdrawals are free.

Good crypto brokerage for beginners
Offers multiple coins
Up to 3% trading fee
Get a bonus when you trade $50
NDAX
The NDAX crypto exchange is one of the cheapest places to buy Chainlink (LINK) in Canada.
This platform supports LINK and 30+ other coins, including the likes of Avalanche, Terra, Decentraland, The Graph, and USD Coin.
It also supports multiple order types, including limit stop, trailing stop market, trailing stop limit, and reserve orders.
You can fund your account using crypto, bank wire, Interac e-Transfer, and bank draft.
Fees: The trading fee is 0.20% per transaction. Fiat deposits are free, and withdrawals cost $4.99. Crypto withdrawal fees vary.
Security: Uses offline multi-signature wallets to protect user funds and 2FA.
Bitbuy
Bitbuy is a regulated crypto exchange that supports 15+ coins, including Chainlink and others like SushiSwap, Solana, Uniswap, Polkadot, etc.
The company was established in 2016 and has been used by Canadians to trade over $4 billion worth of cryptocurrency.
To fund your account, you can use Interac e-Transfer and bank transfer. Crypto deposits are also supported.
Fees: Up to 1.50% trading fee.
Security: Bitbuy protects your account by keeping 99% of crypto assets in cold storage and using 2FA.
What is Chainlink (LINK)?
Chainlink is a decentralized network of nodes that interconnects on-chain and off-chain systems by acting as a middleware to feed accurate data to smart contracts.
The Chainlink network aims to solve smart contracts' inability to use external resources by translating real-world data and information into a format both blockchains and real-world systems can understand.
It also solves reliability issues of centralized oracles to ensure that smart contracts have access to reliable data.
To achieve that, Chainlink uses different smart contracts, namely:
Chainlink Service Level Agreement (SLA) contract: Gets off-chain data requested by a Smart Contract.
Chainlink Reputation Contract: Evaluates the authenticity of the data source.
Chainlink Order-Matching Contract: Select the right nodes to process the smart contract's request.
Chainlink Aggregating Contract: Takes data from the selected nodes and validates it for an accurate result.
Chainlink nodes employ the Chainlink Core Software to translate data from on-chain language to off-chain language that a real-world data source can understand and vice versa.
Chainlink's native token, LINK, is used to pay for services on the LINK network. Node operators must also stake LINK in the network to demonstrate their commitment to providing good service.
The LINK token can also be traded for fiat or other digital currencies.
How To Store Chainlink (LINK)
You can store Chainlink using a web wallet, software wallet, or physical hardware wallet.
Hardware wallets are less prone to hacking and can help you keep your LINK tokens safe.
An example of a hardware wallet is Ledger.
Is Chainlink (LINK) a Good Investment?
Chainlink's decentralized oracle networks and infrastructure have seen increasing growth in the last year. If this continues in the future, the price of LINK, its governance token, may continue to perform well.
That said, the cryptocurrency market is a volatile place, and you could see LINK's price fluctuate significantly or even continue to fall.
Is Chainlink a good investment for the long term? Only time will tell.
Related:
Disclaimer: Cryptocurrency is a volatile and speculative investment. If you decide to invest, we recommend you do your own research and only commit funds you can afford to lose. The author may own one or more of the crypto assets mentioned in this article.