Are you looking to buy Polygon (MATIC) crypto in Canada?
Polygon is one of a few other protocol networks like Polkadot and Cosmos that facilitate the interoperability of blockchains.
By enabling faster and cheaper transactions on Ethereum, Polygon and its native token, MATIC, have performed relatively well in the cryptocurrency space.
Read on to learn about how to buy Polygon on exchanges in Canada, including Binance, CoinSmart, Crypto.com, Wealthsimple Trade, and Coinbase.
How To Buy Polygon MATIC
To buy MATIC in Canada, you will need to open an account at a cryptocurrency exchange that supports it.
After verifying your identity and completing your profile, fund the account using fiat (Canadian or U.S. dollars).
Some exchanges also allow crypto deposits from another exchange or your external hardware wallet.
When your account is funded, you can place a 'buy' trade for Polygon (MATIC).
Where To Buy Polygon (MATIC) in Canada
Some of the best places to buy Polygon in Canada are:
1. CoinSmart
CoinSmart Crypto Exchange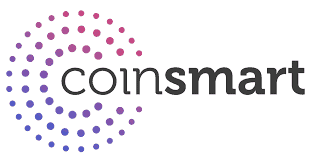 Top crypto exchange in Canada
Great for new & advanced traders
0.20% trading fee
Get a $50 bonus when you deposit $200
CoinSmart is our top choice for a Polygon crypto exchange if you reside in Canada.
This crypto platform is operated by a publicly-traded company, and it offers several coins, including MATIC, SOL, BTC, ETH, UNI, DOT, LTC, AVAX, USDC, BCH, ADA, etc.
You can fund your CoinSmart account using Interac e-Transfer, wire transfer, or SEPA (for Euros), as well as crypto deposits.
Trading fees for fiat-crypto trades are low at 0.20%, and you get access to advanced trading tools.
Offer: Get a $50 bonus when you sign up and deposit $200.
2. Wealthsimple Crypto
Wealthsimple Crypto is a regulated cryptocurrency trading platform in Canada that offers 50+ coins, including MATIC (Polygon), ATOM, AVAX, AXS, BTC, and more.
Wealthsimple clients can also trade thousands of stocks and ETFs using the Trade platform operated by the same company.
You can set up Electronic Funds Transfer directly from your bank account to fund your account.
The company recently introduced the Wealthsmple Crypto Wallet, which means you can now deposit and transfer several coins.
Trading fees are up to 2% and are included in the price spread. Fiat deposits and withdrawals are free.
Offer: Get a $25 cash bonus when you trade at least $150 worth of crypto in your new account within 30 days of account opening.
3. VirgoCX
VirgoCX is a Canadian cryptocurrency trading platform founded in 2018. It supports 30+ coins, including MATIC, UNI, FIL, DAI, CRV, SUSHI, EOS, etc.
You can fund your account using Interac e-Transfer and wire transfer (both CAD and USD).
Trading fees are up to 0.50%, and fiat deposits/withdrawals are free.
Learn more in this VirgoCX review.
Offer: Get a $20 bonus when you deposit at least $100 in your new account.
4. Newton
Newton is a cryptocurrency brokerage platform that supports several coins, including Polygon MATIC.
It offers multiple ways to fund your account, including Interac e-Transfer and bank wire. Crypto deposits are also available.
Trading fees on Newton are up to 0.70% and are included in the bid-ask prices.
Fiat deposits and withdrawals are free, and the network fees when withdrawing crypto are covered up to the first $5.
Offer: Get a $25 bonus when you trade crypto worth $100 or more in your new account.
5. Binance
The world's largest cryptocurrency exchange, Binance, supports over 650 crypto coins and tokens, including Polygon.
In addition to buying and selling crypto, users can also stake to earn interest and trade derivatives.
The Binance platform is better suited for experienced traders as its many features can overwhelm beginners.
Binance is not available to residents of Ontario.
Trading fees on Binance vary depending on your account tier and whether or not you are paying fees using Binance Coin. It can be up to 0.10%.
Offer: Get a 25% fee discount. Learn more in this Binance review.
6. Crypto.com
With over 10 million users, Crypto.com is one of the most popular crypto exchanges in the world.
The platform supports 150+ crypto assets, and you can use it to buy Polygon MATIC in Canada.
Crypto.com also offers NFT trading, staking, and crypto credit cards; plus it has its own token, the Crypto.com Coin (CRO).
To fund your Crypto.com account, you can use a credit or debit card or transfer money directly from your bank.
Trading fees are up to 0.40% and vary with your account tier.
Offer: Get a 25% CRO bonus when you stake for a crypto prepaid card.
7. NDAX
The NDAX crypto exchange supports 30+ coins, including MATIC, Ripple, Polkadot, Uniswap, USDC, USDT, and several others.
This platform is great for both beginners and advanced crypto traders with one-click trades as well as access to advanced order types.
You can fund your NDAX account using Interac e-Transfer, bank draft, or wire transfer. You can also deposit 20+ crypto assets.
The trading fees are low at 0.20%. Fiat and crypto deposits are free, and fiat withdrawals are completed within one business day.
8. Coinbase
Canadians can buy Polygon on Coinbase. This exchange supports 90+ coins, including MATIC and many other popular tokens.
Coinbase users can fund their accounts using a credit or debit card or transfer funds directly from a bank account.
Trading fees are up to 0.50%, and deposit/withdrawal fees may also apply.
Learn more in this Coinbase Canada review.
Some other platforms you can use to buy MATIC include Kraken, Bitfinex, KuCoin, and Gate.io.
How To Sell Polygon
Log into the exchange account where you hold MATIC to sell your Polygon holdings.
Place a 'sell' order transaction with the amount of MATIC you want to sell.
After your order is executed, withdraw the funds to your bank account if you are not purchasing more crypto.
Where To Store Polygon
Polygon can be stored in a crypto hardware wallet like Ledger or Trezor.
You can also keep your MATIC in the web wallet provided by your exchange or use a software crypto wallet.
Offline storage of your crypto assets using a hardware wallet is often recommended as they are less prone to hacking.
Here's a guide on how to set up a Ledger Wallet.
What is Polygon?
Polygon, formerly known as the Matic Network, is a layer 2 scaling solution that helps connect blockchain networks in the Ethereum ecosystem.
The Polygon protocol aims to avoid many of the problems faced by Ethereum, including high gas fees and slow transactions.
It is scalable and secure and has been used for over 3,000 decentralized applications (DApps).
$MATIC is the native cryptocurrency of the Polygon network. It is an ERC-20 token you can use to pay transaction fees on Polygon and for staking purposes.
Should I Buy Polygon Crypto?
Is Polygon (MATIC) a good investment?
Given its ability to leverage all the good aspects of the Ethereum infrastructure while also ensuring lower fees and faster transactions, there's a chance that Polygon may continue to do well.
That said, its long-term potential is not certain as the cryptocurrency industry continues to evolve and competitors rise and wane.
Polygon Crypto FAQs
Does Polygon have a limited supply?
The maximum supply for Polygon is 10 billion coins.
Can I buy Matic in Canada?
MATIC is available on several Canadian exchanges, including CoinSmart, NDAX, Newton, Wealthsimple Crypto, and VirgoCX.
Related:
Disclaimer: Cryptocurrency is a volatile and speculative investment. If you decide to invest, we recommend you do your own research and only commit funds you can afford to lose. The author may own one or more of the crypto assets mentioned in this article.