Looking to buy Litecoin in Canada? This article covers the best cryptocurrency exchanges you can easily use to buy and sell Litecoin (LTC).
When Litecoin was created in 2011 as a fork of the Bitcoin blockchain, the plan was to have a bitcoin competitor that was easier to mine, and that was more cost-effective for transactions.
Although the project has generally been successful, Litecoin's price continues to lag bitcoins' by a huge margin.
How To Buy Litecoin in Canada
Litecoin (and other crypto assets) are not sold on traditional stock trading platforms in Canada. To buy Litecoin, you will need to open an account on a cryptocurrency exchange that supports it.
Many Canadian exchanges offer instant ID verification after you provide them with your details. Sometimes, you may need to submit additional documentation to address KYC needs.
After creating an account, fund it using Canadian dollars or transfer your existing crypto coins from an external wallet.
You can then buy Litecoin (LTC) by placing a 'buy' order for the coin.
Move the Litecoin you buy to a hardware wallet like Ledger Nano X or leave it on the exchange.
Hardware wallets make it easier to secure your private keys and crypto assets from hackers.
Where To Buy Litecoin in Canada
The top places to buy LTC in Canada are:
1. CoinSmart
CoinSmart is one of the cheapest places to buy Litecoin in Canada.
This crypto exchange was founded in 2018 and is publicly traded on the NEO Exchange.
It accepts multiple fiat currencies, including CAD, USD, and EUR. It also supports 16 coins, including LTC, BTC, BCH, DOGE, DOT, ADA, SHIB, UNI, SOL, ETH, USDC, LINK, XLM, AVAX, and more.
Fiat-crypto trades cost 0.20%, most deposits are free, and you pay a 1% fee when you withdraw fiat (crypto withdrawal fees vary).
To fund your CoinSmart account, the options are Interac e-Transfer, bank wire, bank draft, and credit and debit cards.
Offer: Get a $50 bonus when you open an account and deposit $100 or more.
CoinSmart Crypto Exchange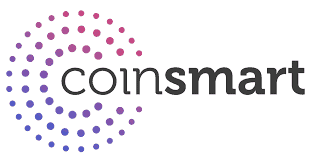 Top crypto exchange in Canada
Great for new & advanced traders
0.20% trading fee
Get a $50 bonus when you deposit $200
2. Wealthsimple Crypto
Wealthsimple Crypto is a great place to buy Litecoin. This regulated platform also provides access to a stock trading app, so you can easily buy your preferred stocks, ETFs, and crypto assets using the same account.
This platform supports 50+ coins, including Litecoin and several DeFi tokens.
The primary way to fund your account is through electronic bank transfers. More recently, it has also introduced crypto deposits for several coins.
While deposits and withdrawals are free, trading fees will cost you 1.5% to 2%.
Offer: Get a $25 cash bonus when you open an account and deposit at least $150. Learn more here.
3. Newton
Newton is the Canadian exchange with the widest selection of crypto coins. It is also a great place to buy Litecoin.
This platform can be used to trade almost 70 crypto assets, including DeFi coins and several stablecoins like USD Coin and TerraUSD.
Funding options include Interac e-Transfer, wire transfer, and crypto deposits from external wallets.
The trading fee on Newton is included in the price spread and can be up to 2%.
Offer: Get a $25 bonus when you trade crypto worth $100.
4. Binance
Another Litecoin exchange is Binance.
The world's largest cryptocurrency trading platform offers Litecoin and 600+ other cryptocurrencies.
Trading fees on this platform are on the low side at 0.10% or less.
Binance is not currently available to residents of Ontario. Learn more about it in this review.
5. Coinberry
Coinberry is a Toronto-based crypto brokerage you can use to buy Litecoin and 17 other digital currencies. It is available via web interface and mobile apps (iOS and Android).
While there are no fees to deposit and withdraw fiat, the trading fees on Coinberry are up to 2.50%.
Account funding is through Interac e-Transfer and wire transfer.
6. Bitbuy
Bitbuy is a top Canadian crypto platform. It was founded in 2016 and supports Litecoin and several other coins (BTC, XLM, EOS, UNI, LINK, DOGE, SOL, UNI, and many more).
You can fund your Bitbuy account using Interac e-Transfer, bank wire, and crypto deposits.
The trading fee is up to 1.50%.
7. NDAX
National Digital Asset Exchange (NDAX) is a Canada-based crypto trading platform that supports 30+ coins, including Litecoin.
Founded in 2018, this platform is great for both beginners and experienced crypto traders. Users can access instant TD verification, low trading fees, live customer support, multiple order types, and advanced trading tools.
You can fund your NDAX account using Canadian dollars via Interac e-Transfers, wire transfers, and bank drafts. Crypto deposits are also supported.
The trading fee is 0.20% per transaction; deposits are free, and you pay a $25 flat fee to withdraw fiat (crypto withdrawal fees vary).
Methodology:
To choose the best crypto apps in Canada, Savvy New Canadians assesses cryptocurrency exchanges and apps based on their coin offerings, trading and transaction fees, ease of use, access to advanced trading tools, user interface, company reputation, security measures, funding options, and other features. While these crypto trading platforms are some of the top ones on the market, they may not be right for you. Visit the company's websites using the links to read their current terms and conditions before applying.
What is Litecoin?
Litecoin (LTC) is an altcoin derived from Bitcoin's original open-source code to provide a fast, secure, and low-cost decentralized global payment system.
It was founded in 2011 by Charlie Lee, a former Google engineer.
It was developed to be a lighter version of Bitcoin to help address issues of scalability and high fees synonymous with the Bitcoin network.
To achieve that, Litecoin uses Scrypt instead of the SHA-256 algorithm as its proof-of-work (PoW) mechanism. That ensures a faster block generation time of just 2.5 minutes vs. Bitcoin's 10 Minutes.
Besides faster transactions, Litecoin comes with extremely low transaction fees, making it suitable for everyday transactions at the point of sale.
Due to its speed and cost-effectiveness, it has become one of the widely accepted cryptocurrencies, with over 2000 merchants and stores accepting LTC payments worldwide.
How To Sell Litecoin in Canada
To sell Litecoin, follow these steps:
Login to your crypto exchange account and place a "sell" order for Litecoin
You can choose to sell LTC at the current market price or use a "limit" order to sell your coins at a specific price
After the order is executed, you can withdraw fiat to your bank account or leave the proceeds on the exchange
Best Litecoin Wallets in Canada
You can hold LTC in a variety of wallets, including:
Hardware wallet: Ledger Nano X, Ledger Nano S, and Trezor.
Software wallet: Exodus, Electrum, and Trust Wallet.
Hardware wallets take your assets offline and are considered to be safer.
Is Litecoin a Good Investment
Litecoin's price hasn't done much in the last year.
Like many crypto coins, the price of LTC mirrors the sentiment in the overall crypto market and the price of Bitcoin.
There's a chance that Litecoin could do better in the future as real use cases increase.
That said, if you are looking for a 10-bagger coin or higher, you may want to look elsewhere.
Related:
Disclaimer: Cryptocurrency is a volatile and speculative investment. If you decide to invest, we recommend you do your own research and only commit funds you can afford to lose. The author may own one or more of the crypto assets mentioned in this article.