Hubert Financial is a Canadian online bank based in Manitoba.
Like other online-only banks such as Tangerine, EQ Bank, Motive Financial, and Oaken Financial, Hubert offers some of the best deposit interest rates.
This Hubert Financial review covers its deposit products, investing, mortgages, and credit cards.
Who is Hubert Financial?
Hubert Financial is the online direct banking arm of Sunova Credit Union (now a part of Access Credit Union).
It is based in Manitoba alongside other popular virtual banks like Accelerate Financial (Access Credit Union), Achieva Financial (Cambrian Credit Union), and Outlook Financial (Assiniboine Credit Union).
As an online bank with no branches, Hubert can save on overhead costs and pass these savings on to its customers through higher interest savings rates.
Who is Sunova Credit Union?
Sunova Credit Union is the 6th largest credit union in Manitoba. It merged with Access Credit Union in 2022.
With over $2 billion in assets under management and 47,000+ members, it also ranks in Canada's top 30 credit unions.
Sunova Credit Union can trace its roots back to the 1940s. Starting as the Grassmere Tecumseh Credit Union, it rebranded as Stonewall Credit Union in 1955, became South Interlake Credit Union in 1974, and Sunova in 2008.
Read: Free Chequing Accounts in Canada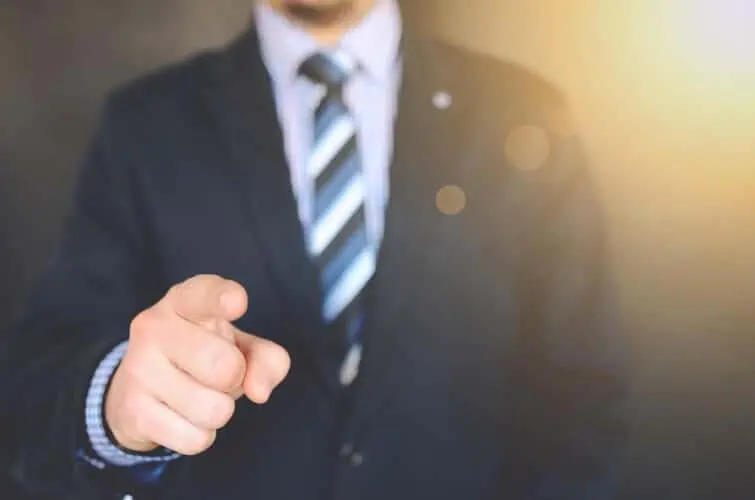 Hubert Financial Accounts
Hubert Financial offers a variety of high-interest accounts, term deposits, mortgages, credit cards, and investing through its partnership with VirtualWealth.
Happy Savings: This account offers:
No minimum balance
High-interest rate (this is calculated daily and paid monthly)
No monthly account fee
100% guarantee by Deposit Guarantee Corporation of Manitoba
Tax-Free Savings: If you are a Canadian resident and at least 18 years of age, you can save using this tax-free account. It offers:
No minimum balance
No monthly account fees
High-interest rate
Read more about the TFSA. If you have been eligible since its inception in 2009 and have never contributed, you have a contribution room of $81,500.
RRSP and RRIF Savings: They offer these accounts:
No monthly account fees
High-interest rate
No minimum balance
Here are some more details about RRIF and RRSP accounts.
U.S. Savings:
Earn interest on US deposits
No monthly account fees and no minimum balance
Term Deposits
Hubert Financial offers term deposits with 1-5 year terms. You can open a non-registered term account or use a TFSA, RRIF, or RRSP account.
A $1,000 minimum balance is required to purchase a term deposit.
Borrowing and Credit
Hubert Financial offers a conventional, high-ratio, or cash back mortgage that is only available to residents of Manitoba and homes in Manitoba.
It also offers two credit cards offered in partnership with Collabria:
1. Hubert Financial Cash Back Mastercard:
No annual fee
19.90% purchase interest and 21.90% cash advance rate
Earn 1 point per $1 spent
Mobile device insurance
Purchase protection and extended warranty
2. Hubert Financial World Mastercard
$120 annual fee
19.90% purchase interest and 21.90% cash advance rate
Earn up to 2 points per $1 spent
Car rental collision/loss damage insurance
Comprehensive travel insurance benefits
Purchase protection and extended warranty
Four complimentary airport lounge access passes every year via Mastercard Airport Experiences provided by Loungekey
Read: Best Credit Cards in Canada
You can invest online using a robo-advisor, VirtualWealth. Click here to learn more about low-fee investing using robo-advisors.
How To Open a Hubert Financial Account
Residents of all the provinces (except Quebec) can open an account online. You must:
Be at least 18 years of age
Have a valid SIN
Have an account and personalized cheque from another financial institution in Canada
Purchase a $5 member equity share in Sunova Credit Union which makes you a part-owner who is eligible for profit sharing.
To reach them by phone, call 1-855-448-2378 from Monday-Friday (8am-8pm) and Saturday (8am-4pm) CST.
By mail: Hubert Financial, 233 Main Street, Selkirk, MB R1A 1S1.
Hubert Financial has a smartphone app, Hubert GO, available on both the Google Play Store and the App Store.
Read: Best New Bank Account Promotions in Canada
Is Hubert Financial Safe?
Hubert Financial is a division of Sunova Credit Union which is a member of the Deposit Guarantee Corporation of Manitoba.
This means that your deposits in the bank are 100% guaranteed, including any interests that have accrued.
Hubert Financial vs. EQ Bank vs. Other Online Banks
Online banks tend to offer a significantly better savings rate than is available from the big banks. Here are some Hubert Financial competitors:
EQ Bank Savings Plus Account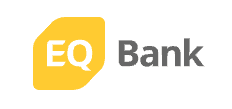 3.00%* non-promotional interest rate
Unlimited debits and bill payments
Unlimited Interac e-Transfers
No monthly account fees
Conclusion
Virtual online-only banks like Hubert Financial, Tangerine, or EQ Bank have their pros and cons.
On the one hand, they offer low or no-fee banking options that can save you hundreds of dollars yearly and high interest rates on deposits.
On the other hand, you need to be comfortable with using online banking for most, if not all, transactions. In-person or in-branch services are usually not an option.
Whether or not you go with an online bank depends on your preferences and banking needs.
EQ Bank Savings Plus Account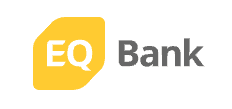 3.00%* non-promotional interest rate
Unlimited debits and bill payments
Unlimited Interac e-Transfers
No monthly account fees