Looking to buy Decentraland (MANA) in Canada?
This article covers how and where to buy MANA tokens easily using cryptocurrency exchanges like Wealthsimple Crypto, Newton, and Coinbase.
The Metaverse is the latest frontier in the world of alternative investments.
If you have been following the recent surge in sales of digital real estate for the virtual reality world that is to come, then you know that MANA and Ethereum are playing a huge role in that space.
Simply put, if you want to own plots of LAND in Decentraland, you will need MANA coins.
Read on to learn about the top MANA crypto exchanges in Canada.
Where To Buy Decentraland (MANA) in Canada
The top crypto exchanges and brokerage platforms offering Decentraland MANA in Canada are:
1. Wealthsimple Crypto
Wealthsimple Crypto is a regulated crypto trading platform that provides access to 40+ popular coins and tokens, including MANA.
It is available on all devices, including dedicated mobile apps for iOS and Android devices.
Wealthsimple Crypto recently introduced its own wallet for Bitcoin and Ethereum, and it is currently working on making it possible for clients to transfer crypto assets to and from external wallets.
In addition to Decentraland, some of the other coins you can trade on this platform include Solana, Ox, Polygon, Uniswap, Fantom, Maker, Aave, Balancer, Cardano, Filecoin, Synthetix, Uma, Yearn, Finance, etc.
You can fund your account quickly via electronic funds transfer from your bank.
With regards to fees, Wealthsimple Crypto charges 1.50% to 2% trading fees. There are no fees for depositing or withdrawing fiat.
Promotion: Get a $25 bonus when you open an account, deposit funds, and deposit at least $300 within the first 30 days.
For more details about how Wealthsimple Crypto works, read my review.
2. Newton
Newton offers one of the largest selections of crypto coins you will find in Canada, with more than 60 listed.
Considering buying MANA coin, Newton offers it along with the likes of Terra, Algorand, Enjin Coin, Amp, Zcash, Harmony, dYdX, Elrond, Hedera, and Gala.
You can fund your Newton account using Interac e-Transfer and wire transfer.
Deposits and withdrawals are free; however, trading fees (included in the price) can be up to 2%.
Promotion: Get a $25 bonus when you trade at least $100 worth of crypto in your new account.
3. Binance
Binance is the world's most popular cryptocurrency exchange, and it supports hundreds of crypto assets, including MANA.
That said, this platform is unavailable in Ontario after it suspended providing services there due to regulatory requirements in 2021.
You can fund your Binance account using bank transfer, credit card, debit card, SWIFT, and several other options.
Trading fees vary depending on your account tier (i.e. how much Binance Coin you hold) and can be up to 0.10%.
Promotion: Get a 20% discount on fees (or 45% when you pay with BNB).
Learn more in this detailed Binance review.
4. Crypto.com
Crypto.com is a popular crypto exchange with clients in several countries. It supports Decentraland as well as 150 other cryptocurrencies.
Unlike Wealthsimple Crypto, Newton, and NDAX, Crypto.com is not based in Canada; however, Canadians can use the platform.
If you have been looking for a crypto prepaid card, the Crypto.com Visa Card is one of the few available to Canadians.
Funding on this platform occurs via bank transfer, debit card, and credit card.
Trading fees are up to 0.40% and vary depending on your account tier, assets being traded, etc.
Here's a review of Crypto.com with more details.
5. NDAX
NDAX is one of the cheapest places to buy MANA using Canadian dollars.
This crypto exchange is suitable for both newbies and advanced crypto traders with access to one-click trades as well as advanced charting tools.
You can use NDAX to trade 30+ coins, including Decentraland, Terra, The Graph, Polkadot, Stellar, Avalanche, Chainlink, Polygon, USD Coin, Shiba Inu, and several others.
The funding options include Interac e-Transfer, wire transfer, and bank draft.
For trading fees, you pay 0.20% per transaction. Deposits are free, and fiat withdrawals have a low flat fee of $4.99.
You can transfer your crypto assets on NDAX to and from an external wallet like Ledger.
6. Coinbase
Coinbase is a U.S.-based crypto trading platform that offers Decentraland and 90+ others.
You can fund your Coinbase account using a credit or debit card, crypto deposits, and bank transfers.
Fees vary widely on this platform and can be up to 0.50%, with additional fees for deposits and withdrawals.
Learn more in this Coinbase review.
Related: How To Earn Free BTC in Canada.
How To Buy MANA in Canada
To buy Decentraland MANA in Canada, you need to open an account at a crypto exchange that supports it.
After opening your account, verifying your identity, and funding your account with fiat currency or crypto, you can place a 'buy' trade for MANA.
You can potentially also buy MANA directly from other individuals who own it using a P2P trading platform or in person. This option may involve more work and is not recommended.
After purchasing MANA tokens, you can either leave them on the exchange or move them offline to your external hardware wallet.
Best Crypto Trading Platforms in Canada
CoinSmart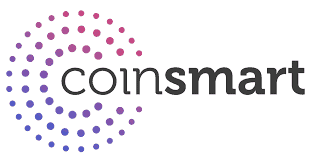 Wealthsimple Crypto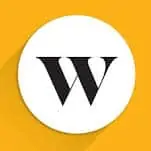 VirgoCX


$50 sign up bonus when you deposit $200
$25 sign up bonus when you deposit $150
$30 sign up bonus when you deposit $100
Best for advanced traders and newbies
Best crypto platform for beginners
Excellent trading platform
How To Store Decentraland (MANA) Tokens
Hardware wallets are often considered a safer option for keeping your cryptocurrencies safe.
This is because they give you full control over your private keys and do not connect to the internet where all sorts of hackers and scam artists lurk.
As the saying goes, "not your keys, not your coins".
Some of the best hardware wallets for Decentraland (MANA) are:
What is Decentraland (MANA)?
Decentraland is a virtual reality platform that was launched in 2017 by Ariel Melich and Estaban Ordano following a $24 million Initial Coin Offering (ICO).
Termed Metaverse, the Decentraland gameworld allows users to own, develop and monetize virtual real estate on the digital LAND.
The platform is powered by the Ethereum blockchain, and it's built for content creators looking for a new artistic medium, as well as businesses and individuals who want to buy and sell virtual real estate while exploring, interacting, and playing games on the Metaverse.
Decentraland uses two types of tokens to govern operations on the platform, namely:
LAND: An ERC-721 non-fungible token (NFT) that defines ownership of digital real estate on the platform.
MANA: An ERC-20 cryptocurrency that facilitates purchases of LAND token and virtual goods and services sold on the Decentraland marketplace.
The Decentraland Metaverse is divided into 90,601 real estate parcels defined by LAND NFT tokens, and each LAND is 16m x 16m.
To purchase LAND tokens, you must have MANA tokens in an Ethereum wallet.
Recently, a Canadian Investment firm, Tokens.com, bought a digital plot of land on the Decentraland Metaverse for a massive $2.23 million.
LAND owners can monetize their virtual real estate parcels through leasing, paid experiences, advertising, and creating and selling items for MANA tokens.
For governance, Decentraland employs a Decentralized Autonomous Organization (DAO). MANA token holders can propose and vote on policy updates, land auctions, and allowable content on the metaverse.
Is Decentraland a Good Investment?
If you believe that the Metaverse will become part and parcel of daily life soon, investing in the Metaverse and other virtual reality-related projects may be worth your time (and money).
With cryptocurrencies, there are no guarantees!
Decentraland (MANA) has done exceedingly well since 2017, rising from a low of $0.007883 to as high as $5.90 in November 2021, as per CoinMarketCap.
Is MANA a good investment? Only time will tell.
Decentraland Canada FAQ
Where do I buy MANA in Canada?
You can buy MANA easily using Wealthsimple Crypto, Newton, or NDAX. For USD purchases, try Coinbase or Binance.
What's your prediction for Decentraland Mana's price?
The price predictions for Decentraland are all over the place, with some experts expecting it to rise to as high as $25 by 2025. I personally don't know how MANA will perform in the future.
Where can I store Decentraland (MANA)?
One of the best MANA wallets is Ledger. You can also use Trust Wallet and Trezor.
Related:
Disclaimer: Cryptocurrency is a volatile and speculative investment. If you decide to invest, we recommend you do your own research and only commit funds you can afford to lose. The author may own one or more of the crypto assets mentioned in this article.