The Shakepay Card is one of a few crypto credit cards available to Canadians.
Using your Shakepay Card, you can earn real bitcoin cash back when you shop, top up your balance in only a few clicks and continue to stack satoshis.
While this card is issued by Visa and works like any Visa credit card at millions of locations worldwide, it is really a prepaid card as you can only spend your balance.
Similar cards in Canada include the Crypto.com Visa Card and Netcoins Card.
This Shakepay Card review covers how it works, its pros, cons, fees, and how to earn bitcoin rewards.
Shakepay Card Features At a Glance
1% bitcoin cash back on all purchases
Spend Canadian dollars
Compatible with Apple Pay and Google Pay
Physical and virtual card
3% foreign transaction fee
$50,000 transaction limit per month
No annual fee
Shakepay Card Rewards and Benefits
Below are some of the top benefits offered by the Shakepay Card:
Bitcoin Cash back: If you have been looking for ways to stack sats passively, this crypto card is for you. Cardholders earn 1% bitcoin cash back on all purchases worldwide.
The bitcoin rewards are added to your Shakepay account (bitcoin wallet), and you can also move them offline to your hardware wallet if preferred.
Shakepay App: Use the Shakepay mobile app to manage your card, set up 2FA, contact customer support, check your transactions while on the move, trade cryptocurrency, and more.
You can also use the app to sell crypto and top up your Shakepay Card balance.
No Annual Fees: The Shakepay Visa Card is free and has no monthly or annual fees.
Widely Available: You can apply for and use the Shakepay Card in all Canadian provinces and territories.
No Credit Check: Your credit score is not required to qualify for a Shakepay Card. Good or bad credit, you can get this card.
Convenience: Easily add the Shakepay Virtual Card to your preferred mobile wallet (Apple Pay or Google Pay) and conveniently make payments online and offline.
How Does The Shakepay Card Work?
You can sign up for the Shakepay Visa Prepaid Card by selecting the Shakepay Card screen on the mobile app and clicking on the "Get the Shakepay Card" button.
A virtual Shakepay Card is issued after you have met the minimum requirements:
Fully verified Shakepay account ($30 bonus when you trade $100)
Resident in Canada
Must be a tax resident of Canada and no other country
If your account is not yet verified, you will be required to verify your identity by providing a photo ID and a selfie video. This process takes only a few minutes.
A physical Shakepay Card will also be available in the future and will be mailed to cardholders.
To view your transactions, check your Canadian dollar wallet on the app.
Shakepay Card Funding
You can only fund your card using Canadian dollars at this time.
Easily add fiat using Interac e-Transfer. You can also sell your bitcoin or Ethereum assets for Canadian dollars.
Bitcoin cash back earned is credited to your account within 1-2 days.
Shakepay Card Fees
The Shakepay Card has no annual fees, and you can use it for unlimited transactions. If you spend abroad in a foreign currency, a 3% FX fee applies.
Also, Shakepay does not charge fees when you deposit fiat or crypto in your account. That said, when you buy or sell BTC and ETH, a 1% to 3% fee is included in the price.
Shakepay Card Limits
The Shakepay Card also works like a debit card and has some limits for some transactions:
Maximum spend per transaction: $3,000
Maximum spend per day: $3,000
Maximum spend per month: $50,000
Maximum ATM withdrawal per day: $1,000
Maximum ATM withdrawal/transaction: $500
Maximum number of POS transactions/day: Unlimited
Apple Pay and Google Pay tap limit per transaction is $250.
Pros and Cons of the Shakepay Card
Pros:
No annual fee
Earn free bitcoin
Worldwide acceptance
Reputable company
Does not affect your credit score
Cons:
Does not spend bitcoin directly
3% FX fee
The Shakepay physical card is not yet available
What is Shakepay?
Shakepay Canada is a cryptocurrency brokerage platform you can use to buy and sell bitcoin and Ethereum.
This crypto trading platform has been used by almost a million Canadians to trade crypto assets worth $6 billion.
Learn more about how it works in this Shakepay review.
Is Shakepay Safe?
Yes, Shakepay is a safe crypto exchange. It uses cold storage to keep the majority of digital currencies offline.
Multiple signatures are required to move crypto coins, and encryption is used to protect your information.
Also, Canadian fiat is held at regulated Canadian banks, and Shakepay holds an insurance policy for the crypto held in cold storage.
Lastly, there are several safeguards to protect your account, including:
2-Factor authentication
Email confirmations and account notifications
Rate limiting for login attempts and more
Is Shakepay Legit?
Shakepay is a legitimate company.
It is registered as a Money Service Business with the Financial Transactions and Report Analysis Centre of Canada (FINTRAC) and has the registration number M17065696, and Revenue Quebec (#904007).
The Shakepay app is one of the best crypto apps in Canada, with a 4.5/5 rating on the App Store and Google Play Store.
Shakepay Shaking Sats (Free Bitcoin)
In addition to earning bitcoin cash back using the Shakepay Card, you can also earn Shakepay rewards, popular known as #Shaking Sats.
To earn free satoshis, simply open the app and shake your phone. When you have earned some Sats, a pop-up message appears on your phone.
ShakeSats are available once a day and range between 100 and 1,000 Satoshis depending on your shaking streak.
When you invite friends who trade $100 worth of crypto, you earn a $30 bonus.
Learn more about the Shakepay referral program.
Bonus offer:
Get a $50 welcome bonus when you open a new CoinSmart crypto account (the best crypto exchange in Canada):
CoinSmart Crypto Exchange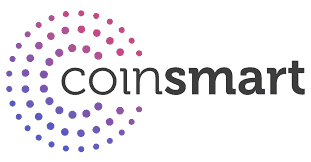 Top crypto exchange in Canada
Great for new & advanced traders
0.20% trading fee
Get a $50 bonus when you deposit $200
Shakepay Card Review FAQs
When will the Shakepay Card be available?
You can get the Shakepay Virtual Card right now. The physical Card will be sent to you in the future.
Can I use the Shakepay Card Online?
Yes, you can use the Shakepay Card to make purchases online and in-store by adding it to your payment wallet.
Is the Shakepay Card good?
Yes, the Shakepay Card is one of the best bitcoin cards in Canada, with up to 2% bitcoin cash back on purchases.
Related:
Disclaimer: Cryptocurrency is a volatile and speculative investment. If you decide to invest, we recommend you do your own research and only commit funds you can afford to lose. The author may own one or more of the crypto assets mentioned in this article.