Crypto.com is one of the most popular cryptocurrency exchanges in the world.
While cryptocurrency critics still despise the hype around crypto tokens as a fleeting bubble, millions of people worldwide flock to the crypto market every day, hoping to profit from it.
That's why crypto exchanges have sprouted everywhere to help crypto enthusiasts buy and sell digital assets of their choice.
The crypto exchange you choose depends on the features you're looking for, its availability in your country, and the type of crypto tokens supported.
In this Crypto.com review, I cover how to use the platform to buy, sell, swap, store, stake, and spend different crypto coins in Canada, the U.S., and elsewhere.
What is Crypto.com?
Known initially as Monaco Technologies, Crypto.com is an all-in-one crypto exchange platform that aims to accelerate the world's transition to cryptocurrencies and make crypto-assets part of everyday life. Its native token, CRO, can be used to unlock more savings and lower fees.
It was founded in 2016 by Bobby Bao, Rafael Melo, Kris Marszalek, and Gary Or in Hong Kong.
Today, the platform boasts over 10 million users across 90 countries, including the U.S. and Canada.
Crypto.com offers a full suite of crypto services to its users, including crypto Visa card, DeFi swap, DeFi Earn, DeFi Wallet, exchange, crypto staking, and lending, crypto.com app, and many other services.
Users can buy and sell over 150 cryptocurrencies with over 20 fiat currencies using credit/debit cards or bank transfers at low to no fees.
Its combination of a wide range of crypto services, low fees, and generous rewards programs make it stand out of the pack.
Crypto.com Features
Crypto.com offers various perks and features to help make cryptocurrency a standard investment asset and weave crypto tokens into everyday financial life.
The top features that make Crypto.com a top crypto hub include:
Trade over 150 cryptocurrencies
Purchase cryptocurrencies using bank transfers or debit/credit cards with more than 20 fiat currencies.
Prepaid Visa Card to spend your crypto tokens easily and earn cash back rewards
Earn up to 14% per year on your crypto holdings
Access leverage if you complete advanced verification requirements
Free crypto.com tax service
Low to no fees on deposits and trades
Cold storage and multi-factor authorization to enhance security
24/7 customer support via in-app chat and email.
Mobile app to help you manage your wallet, buy, sell, and monitor
How Crypto.com Works
Crypto.com works on the web through the Crypto.com Exchange and on mobile devices through the Crypto.com App.
You simply need to sign up for an account, verify your identity, and load money into your crypto.com wallet to start trading on the platform.
You can deposit funds using bank transfer or debit/credit card at no extra cost. The platform follows KYC and AML rules, so you can't join anonymously.
Once you're in, you can buy and sell crypto tokens in two ways:
Crypto.com App: Buy and sell hundreds of cryptocurrencies in Canada with only a few clicks. You can also earn interest on your coins using Crypto.com's staking features.
Crypto.com Exchange: This is a top fiat-to-crypto gateway supporting 20+ fiat currencies and charging smaller maker/taker fees. You also get access to multiple crypto-crypto pairs.
Crypto.com DeFi Wallet: Crypto.com DeFi is a non-custodial wallet that gives you full control over your private keys and access to a full suite of DeFi services. It allows you to farm and swap DeFi tokens directly from the wallet.
The Exchange and the DeFi wallet allow you to stake crypto tokens to earn interest.
Crypto Assets On Crypto.com Canada
Crypto.com supports over 200 crypto tokens. Some of the top ones include:
Bitcoin (BTC)
Ethereum (ETH)
Crypto.com Coin (CRO)
USD Coin (USDC)
Kyber Network (KNC)
Agorand (ALGO)
Chainlink (LINK)
Basic Attention Token (BAT)
Uniswap (UNI)
Yearn Finance (YFI)
Binance Coin (BNB)
Compound (COMP)
Crypto.com Fees
To set itself apart, Crypto.com tries to avoid or slash fees as much as possible. Thus, users only incur two types of fees on the crypto.com platform, including:
Deposit and withdrawal fees: You'll pay 2.99% to 3.99% (Waived for 30 days) on debit/credit card crypto purchases. ACH and wire transfers are free, while withdrawal fees will vary depending on the currency.
Trading fees: Crypto.com uses a maker-taker fee structure. Makers pay lower fees because their orders help create liquidity, while takers incur higher fees because their orders are matched immediately, decreasing liquidity.
Maker fees range from 0.10% to 0.04%, while taker fees come in between 0.16% to 0.10% depending on your 30-day trading volume.
Again, Crypto.com offers incentives to help users reduce their trading fees. You'll get a 10% to 100% discount on trading fees if you stake your CRO tokens or pay maker and taker fees with CRO.
Crypto.com Visa Card
The Crypto.com Visa Card is great if you are a diehard crypto enthusiast. The crypto card can be loaded with fiat currency or crypto coins, helping users easily access and spend their digital funds.
It features five reward tiers and free monthly ATM withdrawals. Users earn 1% to 8% CRO rewards for purchases made from crypto.com partners like Airbnb, Spotify, and Netflix.
Cash back rewards rate and free ATM withdrawal depend on the amount of staked CRO tokens.
For instance, you'll need a CRO stake of $400,000 to get into the 8% rewards tier, get up to $1,000 free ATM withdrawal per month, and enjoy all the other perks.
Crypto.com DeFi
You're not limited to the custodial wallet on Crypto.com Exchange.
To give you full control of your private keys, Crypto.com offers you a no-custodial DeFi wallet where you can store, send, and swap cryptocurrencies directly from your wallet.
Plus, you can farm and stake over 35 tokens to earn and grow your crypto holdings right from the wallet. You can boost your yield up to 20X if you stake CRO.
Pros of Crypto.com
Available in about 90 countries
A crypto hub where you can save, invest, and spend your digital tokens
Trade 200+ cryptocurrencies
Earn higher interest on your crypto holdings than traditional high-yield savings accounts
Earn up to 8% interest on Crypto.com Visa Card purchases
Trade on the go with the Crypto.com App
Offers tax support
Low trading and transaction fees, with incentives to lower your fees further
Crypto.com DeFi Wallet gives you total control of your keys
Offers its own coin – CRO
Cons of Crypto.com
The site can be overwhelming and difficult to navigate
All the 200+ digital tokens and the 20+ fiat currencies aren't available in all places
Complaints about unresponsive customer service
Hard to find educational resources, which can be a turn-off for beginner investors.
Crypto.com Referral Program
You can use the crypto.com referral program to score more CRO tokens.
You earn up to $2000 in CRO when you refer a friend to open an account on Crypto.com ($25 per friend).
For the bonus to apply, the person you refer must stake enough Crypto.com Coin (CRO) for a Crypto.com prepaid card.
Learn more about Crypto.com's referral program.
Is Crypto.com Safe And Legit?
Yes, crypto.com is a legit company that offers different types of crypto services to its users. The company joined the crypto market in 2016 and is based in Hong Kong.
As per its website, Crypto.com takes security seriously using the following strategies:
Multi-factor authentication through email, phone, or biometric to access your account
Fiat currencies are kept in banking institutions for further protections
Cold storage for crypto assets to keep hackers at bay
Regular software reviews and updates to integrate the latest security features
Protects withdrawals by email verification and mandatory whitelisting of external addresses.
Gives you full control of your private keys through the Crypto.com DeFi wallet.
Based on this information, one can say that crypto is safe and legit. That said, trading cryptocurrencies is a volatile game, and you can earn or lose big.
Plus, nothing is hacker-proof. Thus, never put more than you can afford to lose on Crypto.com or any other exchange.
Crypto.com Alternatives in Canada
While Crypto.com offers more coins than many of the best crypto exchanges in Canada, you are likely better off with a Canadian exchange for regulatory purposes.
The top Canadian crypto exchange is CoinSmart.
CoinSmart Crypto Exchange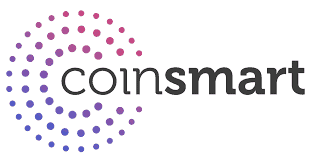 Top crypto exchange in Canada
Great for new & advanced traders
0.20% trading fee
Get a $50 bonus when you deposit $200
Should You Join Crypto.com?
Crypto.com is a top low-fee crypto hub. Apart from the low transaction costs, the platform offers various incentives for users to offset trading fees.
It's a great crypto platform for you if you want to access different crypto services from a single platform. It's more of a crypto bank where you can store, invest, and spend your fiat/crypto assets hassle-free.
You should also be willing to pack your portfolio with large CRO tokens to reap maximum rewards.
However, the site may not work well for beginner investors who still need crypto education to get started.
With so many products and services, newbies may get overwhelmed or find it difficult to navigate the site.
Remember that cryptocurrencies and crypto exchanges are still new. So never invest more than you can afford to lose.
Crypto.com FAQs
How do I withdraw money from Crypto.com to my bank in Canada?
After selling crypto and depositing the proceeds in your fiat wallet, you can easily withdraw the cash to your bank account. On the Crypto.com App, click on "Accounts" and Choose your "Fiat Wallet". Select Transfer > Withdraw > Fiat and follow the onscreen instructions to complete the withdrawal to your bank account.

There's a daily limit of $25,000 CAD per day, and withdrawals may take up to 2 business days to complete.
Is Crypto.com safe in Canada?
Crypto.com uses industry-standard security measures to protect your account, and it is one of the safest crypto exchanges in Canada. That said, you should note that your crypto assets are not insured by the Canadian Investor Protection Fund (CIPF).
How do I upgrade my Crypto.com card in Canada?
You can upgrade your Crypto.com Visa card rewards tier by staking more Crypto.com Coin (CRO).
Is Crypto.com legal in Canada?
Yes, the Crypto.com App and Exchange are legal in Canada, and the company is registered with FINTRAC as a Money Service Business.
Does Crypto.com report to the CRA?
Yes, all crypto exchanges operating in Canada are obligated by law to report to the Canada Revenue Agency. They also have to follow strict KYC requirements to meet FINTRAC regulations and requirements.
Does Crypto.com work in Canada?
Yes, the Crypto.com Exchange and Crypto.com mobile apps work in all Canadian provinces and territories.
Related:
Disclaimer: Cryptocurrency is a volatile and speculative investment. If you decide to invest, we recommend you do your own research and only commit funds you can afford to lose. The author may own one or more of the crypto assets mentioned in this article.
Summary
Crypto.com is a top cryptocurrency exchange in Canada and the U.S. This Crypto.com review covers its fees, crypto cards, wallet, staking, referral code, and more.