It is the year 2022, and metaverse ETFs, metaverse crypto, metaverse stocks, NFTs, coins, and digital real estate are a thing.
Perhaps, we have all lost our collective minds, or maybe, virtual world technologies are the next best thing since sliced bread.
The fact is that some of the hottest developments in today's world of alternative investment assets are related to the Metaverse.
Read on to learn about the top two Metaverse ETFs available in Canada.
What is a Metaverse ETF?
According to Meta (Facebook):
The "metaverse" is a set of virtual spaces where you can create and explore with other people who aren't in the same physical space as you. You'll be able to hang out with friends, work, play, learn, shop, create and more.

– Meta
You can think of the metaverse as a digital world where your avatar comes to life with immersive 3D experiences that are not limited by your location.
While various virtual and augmented reality technologies already exist, the "metaverse" became more popular when Facebook recently rebranded itself to Meta Platforms Inc.
If you think the Metaverse world will grow exponentially in the future, you could potentially earn significant returns by investing in Metaverse ETFs.
These thematic ETFs are investment vehicles that invest your money in companies that are involved in the development of the metaverse.
Metaverse ETFs are just one of many ways to gain exposure to the metaverse. You can also invest in metaverse cryptocurrencies or individual metaverse-related stocks.
Best Metaverse ETFs in Canada
The two Metaverse ETFs in Canada are offered by:
Evolve Funds Group Inc: Evolve Metaverse ETF (MESH)
Horizons ETFs: Horizons Global Metaverse Index ETF
1. Evolve Metaverse ETF (MESH)
The Evolve Metaverse ETF (MESH) began trading on the Toronto Stock Exchange in November 2021.
As per the company, MESH will provide investors with long-term capital appreciation by investing in various stocks of companies involved in developing the metaverse.
Key details for the Evolve Metaverse ETF as of December 2021 include:
Inception date: November 24, 2021
Assets under management (AUM): $6.653 million
Ticker symbol: MESH
Management fee: 0.60%
Listing currency: CAD
Eligible accounts: Registered and non-registered investment accounts
Number of holdings: 25
MESH is available in both hedged and unhedged versions.
The Evolve Metaverse ETF is actively managed and currently holds 25 equity securities as follows:
| | | | |
| --- | --- | --- | --- |
| MESH Holdings | Allocation | MESH Holdings | Allocation |
| Activision Blizzard Inc | 4% | Adobe Inc | 4% |
| Advanced Micro Devices | 4% | Alpha Group Holding | 4% |
| Alphabet Inc – CLA | 4% | Apple Inc | 4% |
| Autodesk Inc | 4% | Cloudflare Inc- CLA | 4% |
| Electronic Arts Inc | 4% | Exp World Holdings Inc | 4% |
| Intel Corp | 4% | Matterport Inc | 4% |
| Meta Platforms Inc -CLA | 4% | Microsoft Corp | 4% |
| Netease Inc-ADR | 4% | Nvidia Corp | 4% |
| Qualcomm Inc | 4% | Roblox Corp-Class A | 4% |
| Sea Ltd-ADR | 4% | Snap Inc-A | 4% |
| Sony Group Corp- SP ADR | 4% | Taiwan Semicon | 4% |
| Tencent Holdings Ltd- UNS ADR | 4% | Unity Software Inc | 4% |
| Walt Disney Co | 4% | | |
The asset allocation will vary based on each stock's price performance and actions taken by fund managers to increase returns.
As for the fund's global diversification, the constituent stocks are geographically allocated as follows:
United States:76%
China: 12%
Japan: 4%
Taiwan: 4%
Singapore: 4%
MESH Fees and Returns
This ETF is brand new and will not have performance data until after one full year.
Its management fee is currently at 0.60%. The management expense ratio (MER) is not yet available.
How To Buy Evolve Metaverse ETF in Canada
You can purchase MESH using any of the top stock trading apps in Canada, including Questrade and Wealthsimple Trade.
Questrade offers free ETF purchases, and you can also use the platform to trade stocks, options, mutual funds, and FX.
New Questrade clients get $50 in free trade credits after funding their investment account with at least $1,000.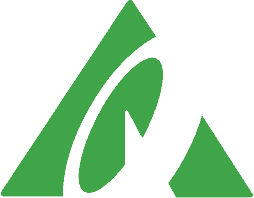 Trade stocks, ETFs, options, etc.
Low and competitive trading fees
Top platform for advanced traders
Get $50 trade credit with $1,000 funding
Wealthsimple Trade does not charge trading commissions when you buy or sell ETFs and stocks. And, new users get a $25 cash bonus after depositing $150 or more in their new accounts.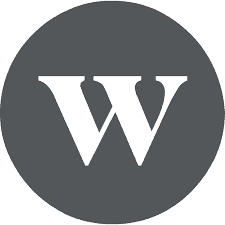 Trade stocks and ETFs for free
Best trading platform for beginners
Deposit $200+ to get a $25 cash bonus
Transfer fees waived up to $150
2. Horizons Global Metaverse Index ETF (MTAV)
The Horizons Global Metaverse Index ETF (MTAV) invests in companies that will potentially benefit from "adoption and usage of technologies expected to grow and support the functioning of the Metaverse".
This ETF is also listed on the TSX, and some of the fund facts as of December 2021 are:
Inception date: November 26, 2021
AUM: $4.8 million
Ticker symbol: MTAV
Management fee: 0.55%
Listing currency: CAD
Eligible accounts: Registered and non-registered accounts
MTAV hedges U.S. dollar exposure back to the Canadian Dollar.
While I could not find the number of stocks comprising MTAV, its top-10 equity holdings as of November 30, 2021, were,
| | |
| --- | --- |
| MTAV Holdings | Allocation |
| Apple Inc | 5.87% |
| Nvidia Corp | 5.80% |
| Amazon.com Inc | 5.27% |
| Microsoft Corp | 5.22% |
| Alphabet Inc | 5.14% |
| Meta Platforms Inc | 5.07% |
| Adobe Inc | 4.91% |
| Tencent Holdings Ltd | 4.88% |
| Visa Inc | 4.83% |
| Walt Disney Co/The | 4.49% |
It holds stocks companies in the following sectors:
Information technology
Communication services
Consumer discretionary
Financial
Real estate
Digital infrastructure
Augmented/Virtual reality
Digital marketplace
Creator economy
Digital payment
Gaming
As for geographical diversification, MTAV is diversified across these locations: U.S., China, Japan, Canada, Singapore, Argentina, and Britain.
MTAV Fees and Returns
The management fee for MTAV is 0.55% (plus applicable sales tax). Its MER is not yet available.
As for MTAV's portfolio performance and returns, this data will not be available until it reaches its 1-year anniversary.
How To Buy MTAV in Canada
Like MESH, you can purchase the Horizons Global Metaverse Index ETF using an online discount brokerage account such as
Other top brokerage platforms to consider include CIBC Investor's Edge and Qtrade.
Pros of Metaverse ETFs
Investing in the metaverse is a lot easier using an ETF.
Fund managers who have a decent research budget to pick stocks of companies that will potentially do well in the space, and you don't have to worry too much about which stocks fit in or not.
Also, since the ETF holds several stocks in different sectors and countries, you enjoy portfolio diversification. This translates into lower investment risk than investing in only a handful of individual stocks.
The availability of commission-free ETF trading platforms means you won't be paying $10 per transaction, which is also great.
Cons of Metaverse ETFs
Metaverse ETFs are not meant for risk-averse investors. If you often feel like bailing out of the stock markets when there are severe price corrections, you shouldn't be holding an ETF that's concentrated in only a few companies.
There is a good reason both MESH and MTAV carry a "medium" and "high" risk rating, respectively.
Investing in these two Metaverse ETFs does not get you digital real estate or property in the metaverse. If you intend to buy land in the metaverse, you'll have to look elsewhere.
Metaverse Crypto Coins
Another popular way to invest in the metaverse is through cryptocurrencies.
Some of the top metaverse crypto coins you can find online include:
Axie Infinity (AXS)
Decentraland (MANA)
The Sandbox (SAND)
Illuvium (ILV)
Enjin Coin (ENJ)
SushiSwap (SUSHI)
Chromia (CHR)
Render Token (RNDR), etc
Many of the top Metaverse crypto coins are also related to the NFT and gaming crypto markets.
How To Buy Metaverse Crypto in Canada
You can buy Metaverse crypto using one of these crypto platforms or any of the three featured below.
Confirm that the exchange supports the coin you want to buy before creating an account!
Best Crypto Trading Platforms in Canada
CoinSmart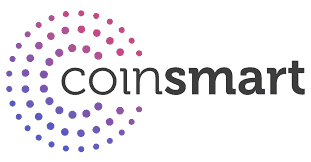 Wealthsimple Crypto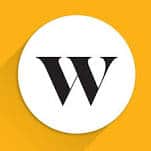 VirgoCX


$50 sign up bonus when you deposit $200
$25 sign up bonus when you deposit $150
$30 sign up bonus when you deposit $100
Best for advanced traders and newbies
Best crypto platform for beginners
Excellent trading platform
Metaverse Stocks
If you think a company is going to enjoy the proceeds of the metaverse, you could invest in it directly.
Looking at the holdings of MESH and MTAV, some potential metaverse stocks you could consider include:
Apple
Adobe
Alphabet
Meta
Microsoft
Roblox
Walt Disney
Of course, these are just wild guesses. Do your own research!
Related: