Before you dive into the crypto world, you should find a reliable crypto exchange that you can trust and that will hold your digital assets securely. Given the hundreds of crypto exchanges out there, it's possible to get stuck choosing the best one for you.
Kraken is one of the oldest and largest crypto exchanges out there that promises to take you securely through your crypto journey.
Is Kraken legit?
This Kraken crypto exchange review walks you through the top Kraken features, fees, and pros and cons so that you can decide with confidence whether it ticks all the necessary boxes for a reliable cryptocurrency exchange.
What is Kraken?
Kraken is a US-based centralized crypto exchange based in San Francisco, California. It was founded by Jesse Powell in 2011 and launched in 2013.
That makes Kraken one of the oldest crypto exchanges in the crypto game. It's also reputed for its top-notch security, not having reported any major hacks in its nearly 10 years of existence.
The Kraken exchange is widely present, supporting users in more than 185 countries worldwide. Users can buy, sell and trade 100+ crypto coins with competitive exchange fees. 
Kraken supports spot trading, staking, as well as margin and futures trading, making it a great platform for both new and experienced crypto investors.
Related: Best Crypto Exchanges in Canada.
Kraken Features at a Glance
The Kraken Exchange platform offers many features to help you get started with crypto just in minutes. The top features that make Kraken stand out include:
Trade 50+ cryptocurrencies
Supports six fiat currencies, including U.S. dollars (USD), Euros (EUR), Canadian dollars (CAD), Japanese Yen (JPY), Great Britain Pounds (GBP), and Swiss Francs (CHF).
Offers margin and futures trading with up to 5x leverage.
Over The Counter (OTC) one on one service for high volume traders
Offers an instant buy platform for newbies and Kraken Pro for advanced traders
Kraken app so that you can trade and manage your account on the go
Secure and trustworthy platform that has never been hacked
High liquidity ensures that your trades are executed at the price you want
Lots of learning resources on Kraken Learn
24/7 support via live chat and extensive support documentation to find assistance at any time.
How Does Kraken Work?
Kraken is pretty straightforward. You need to sign up for an account and verify your identity to get started. After your account is verified, load money into your account to start trading on the platform.
You can deposit supported fiat currencies via Fedwire, SWIFT, Etana Custody, and Silver Exchange Network (SEN). You can also buy crypto using your debit/credit card directly on Kraken Instant Buy.
Kraken Pro
The main Kraken platform offers new traders the ability to buy, sell or convert crypto/fiat using a simple form. You can buy crypto directly using a linked card or bank account. The downside is that you'll face higher fees.
On the other hand, the Kraken Pro platform offers more detailed trading information, including your open orders, live price charts, and more. Thus, it's excellent for advanced traders, and you'll pay lower fees when using Kraken Pro.
Kraken Exchange Coins
Kraken supports 50+ crypto coins. Here's a portion of Kraken's crypto list:
Bitcoin(BTC)
Ethereum (ETH)
Polkadot (DOT)
Cardano (ADA)
Solana(SOL)
Dogecoin (DOGE)
Litecoin (LTC)
Stellar Lumens (XLM)
Ripple (XRP)
Polygon (MATIC)
Uniswap (UNI)
Kraken supports a few stablecoins, including USD Coin, Dai, and Tether. It also allows you to convert US dollars into Swiss Francs, Canadian dollars, and Japanese yen.
Kraken Crypto Fees
Kraken crypto fees vary depending on whether you're using Instant Buy or Kraken Pro. Instant Buy fees are the highest, and they come in as follows:
1.5% fee for buying, selling or converting any orders
0.9% fee for any stablecoins
3.75% + € 0.25 per transaction on debit/credit card and digital wallet payments.
0.5% fee for online banking/ACH transfers
Kraken Pro, on the other hand, follows the maker/taker fee structure based on your 30-day trading volume.
Maker fees start at 0.16% and decrease to 0.0% as your 30-day trading volume increases from $0 to $10,000,000+.
Takers' fees start at 0.26% and decrease to 0.10% depending on your 30-day trading volume. Thus, the more you trade, the less fee you'll pay on Kraken Pro.
Kraken Staking
Instead of letting your crypto and fiat currencies sit idly on your Kraken account, you can stake them to create liquidity pools and earn rewards.
Kraken staking is a feature that allows you to stake your crypto and fiat currencies to earn rewards and grow your holdings.
Kraken supports both on-chain and off-chain staking, and you can expect to earn 0.25%-20% APY based on the type of assets staked. You'll receive rewards twice a week from your staked assets.
Currently, Kraken allows you to stake about 12 crypto and fiat assets, including Polkadot, Kusama, Cardano, Flow, Ethereum, Solana, Cosmos, Tezos, Kava, Euro, US Dollar, and Bitcoin.
Related: How To Stake Crypto in Canada.
Pros and Cons of Kraken
Pros
Kraken supports more than 50+ cryptocurrencies and 6 fiat currencies
Simple user interface on Instant Buy for inexperienced traders
It's a highly active and liquid exchange, so you can expect to buy and sell instantly
Top security that is yet to be breached
Supports staking to earn rewards and grow one's assets.
Offers advanced trading tools like margin & future trading on Kraken Pro
Lots of educational resources on Kraken Learn
Cons
High fees for beginners using Instant Buy
No tax support, plus limited customer support
No Interac e-Transfer funding option for Canadian customers
Is Kraken Safe And Legit?
Kraken is a legit crypto exchange that has been in the game since 2011. The Kraken exchange does its best to keep your crypto and fiat assets safe through industry-leading security measures, including:
Safe coins storage: 95% of all deposits are kept offline in cold storage.
2-FA authentication: You can enable 2FA via Google Authenticator and Yubikey to keep your account secure.
Information security: Sensitive account information is encrypted at both the system and data level.
Platform security: Kraken servers reside in secure cages under 24/7 surveillance by armed guards and video monitors.
Penetration testing: Kraken has a dedicated security team for testing its system for security weaknesses.
Additional security features include email confirmation for withdrawals with a self-serve account lock, SSL encryption to protect you when browsing Kraken, and more.
Based on this information, one can say that Kraken is safe and legit. So far, it doesn't appear to have ever been hacked.
That said, no crypto exchange is hacker-proof, so you should take additional steps to secure your digital assets, like transferring them from the custodial Kraken wallet to a secure hardware wallet.
Kraken vs. Coinbase
Both Coinbase and Kraken operate as centralized crypto exchanges, and both allow users to buy, sell, and trade over 50+ crypto assets. They also support staking to earn rewards.
However, Kraken charges lower trading fees compared to Coinbase and allows users to stake with more assets at higher rates than Coinbase.
Coinbase supports only spot currency markets, while Kraken supports both spot and cryptocurrency futures.
Learn more in this Coinbase review.
Kraken Referral Program
If you've got a finance website, mobile app, or well-established presence on social media channels with at least 5,000 plus followers, you can earn money through the Kraken affiliate program.
All you need to do is refer clients to sign up for Kraken accounts. You'll receive a payout of 20% of the trading fees collected from your referrals for the lifetime of the client with Kraken.
Related: Best Crypto Referral Bonuses.
Kraken Alternatives in Canada
Looking for crypto exchanges based in Canada that offer competitive pricing and access to popular crypto assets?
The top option in Canada is CoinSmart.
CoinSmart Crypto Exchange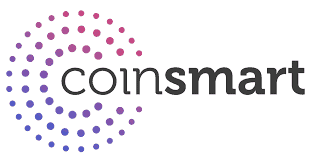 Top crypto exchange in Canada
Great for new & advanced traders
0.20% trading fee
Get a $50 bonus when you deposit $200
Should You Join Kraken?
Kraken offers a simple Instant Buy interface for newbies looking to get started with crypto, and an advanced trading platform via Kraken Pro. So whether you're a beginner or an experienced trader, Kraken has a place for you.
Plus, it has an established record of top-notch security that doesn't appear to have been breached for nearly a decade.
Bear in mind that crypto assets are volatile, and you can gain or lose big. So make sure that you only invest what you can afford to lose.
Also, if you are looking for an exchange where your deposits and coin prices are in Canadian dollars, the Kraken alternatives above are better choices.
Kraken Crypto Exchange FAQs
Is Kraken good for beginners?
Yes, Kraken offers a simple Instant Buy interface where newbies can buy, sell, and convert crypto/fiat using a simple form.
Is Kraken free to use?
No, Kraken is not free to use as you incur trading and payment processing fees.
Can Kraken wallet be hacked?
Kraken doesn't appear to have been hacked for nearly a decade. However, no crypto exchange is hacker-proof.
Can Kraken take your money?
Kraken can't really take your money. You'll lose or gain money on trading deals depending on your market analysis and trading experience.
Is Kraken safe?
Yes, Kraken is a safe and legit crypto exchange that has been around since 2011.
Related:
Disclaimer: Cryptocurrency is a volatile and speculative investment. If you decide to invest, we recommend you do your own research and only commit funds you can afford to lose. The author may own one or more of the crypto assets mentioned in this article.