It's 2023, and side hustles are more popular than ever. Whether you're already working a full-time job, doing a few part-time jobs and could do with some extra cash, or you simply want to earn some extra money from your hobby, there have never been so many opportunities as there are now.
If you're interested in using side hustles to make more money, start by checking out our list of the 37 best side hustles for 2023.
Best Online Side Hustles
The internet completely opened up the side hustle market.
Whether you're looking for morning or evening side hustles where you don't have to leave home, or you want to focus on a side hustle that could become a career, here's our pick of the best.
1. Be a Proofreader or Editor
Proofreading is a great way to earn some extra money on the side. $20 an hour is a standard rate, and while many people make proofreading into a full-time freelance career, you can stick to a few hours a week if you prefer.
Start by checking out proofreading jobs on freelancing sites like Upwork, create your own gig on Fiverr or approach proofreading agencies like Proofreading Service Canada.
You might also want to take a course or get a professional certification. Editors Canada is the national association for editors and proofreaders, so this is a good place to start.
2. Publish a Blog
Blogs are everywhere nowadays, but you don't have to think of a blog as an online journal. You can make it into a money-making side gig instead.
Once many people visit your blog, you can use advertising to earn a few extra dollars. The more visitors you get, the more money you can make. You can also run Google Ads and get paid when visitors click on them.
It can take a while to get going, so it's not a way to earn extra cash quickly. But depending on your blog's success, you could earn anything from a few dollars a month to thousands of dollars.
Here's a detailed guide on starting a blog.
3. Take Online Surveys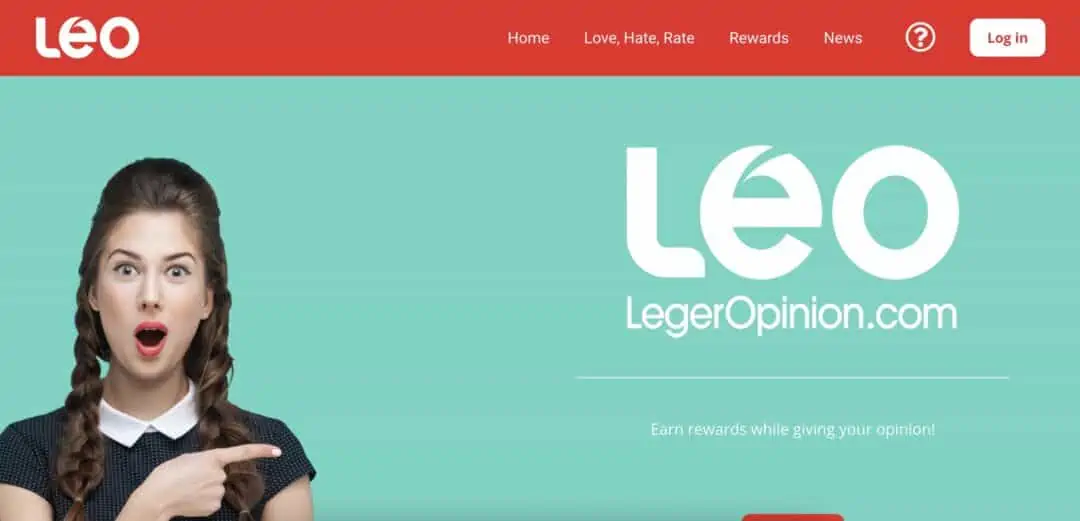 Online surveys are one of the easiest side hustles from home you can do. You won't get rich, but you can earn a few dollars in your spare time without requiring any effort or specialist skills.
Simply sign up with an online survey website and answer the surveys you are given.
Survey Junkie is one of the most popular, while LEO (Leger Opinion) is the largest Canadian-owned survey company and Branded Surveys is also popular.
4. Work as a Social Media Manager
Many businesses struggle to update their social media profiles. If you love spending time on social media, turn it into a side hustle.
Can you create interesting posts? Can you find or create eye-catching images? Then you can be a social media manager.
Use a freelance marketplace, contact companies directly to offer your services, or get in touch with social media agencies and offer your services as a freelancer and earn anywhere from $25 per hour upwards.
5. Sell Online
One of the easiest ways to make money is to sell stuff, from old toys and items you no longer use to new products.
You can set up your website using Shopify or BigCommerce, or you could simply start selling on eBay where everything is done for you.
Even just selling your old items or things you pick up at flea markets can be a good way to make a few hundred dollars a month, and it's a fun hobby too.
6. Start Dropshipping
Want to sell stuff but don't want the hassle of sending the items and dealing with customers? Then start up a dropshipping business.
This is where you market and sell products online, but you don't actually store or ship them. Once you sell a product, the supplier delivers it directly to the customer. Depending on how successful you are, you could make hundreds or thousands of dollars a month.
Check out this guide to dropshipping suppliers in Canada to find a supplier in the niche that interests you.
7. Teach English or French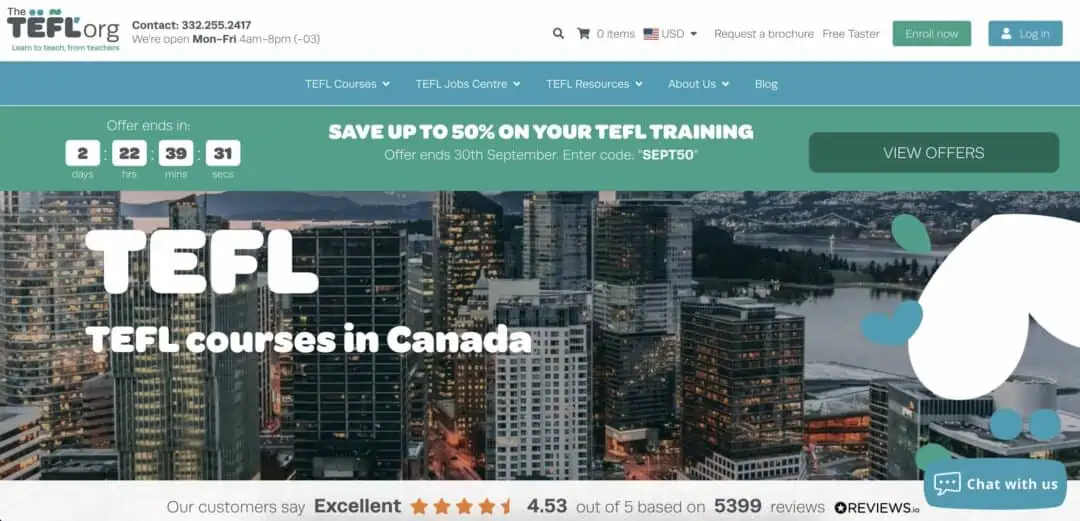 If you are a native English or French speaker, you can teach online to people worldwide. The number of people who want to learn French, especially English, is huge.
Start by signing up for an accredited TEFL course to get certified. Then sign up with a website that will connect you with students. VIPKID is one place that accepts Canadian teachers, and you can earn $14-$22 per hour here.
8. Write Blogs
Many companies need to publish blog posts on their websites to build an audience, generate trust, and boost their SEO. The problem is that they don't have time—so you can help.
Depending on your skill level, you can charge anything from $25 and upwards for 500 words. There is lots of work out there, especially if you're good.
You could even join a platform like Constant Content where you create articles on any topic, choose your price, and then wait for them to be purchased.
9. Sell a Course
Creating a course might be the way forward if you have a skill you can teach. Once you create a good course, you can earn more or less passive income every time someone purchases it.
Udemy is a great starting point. Here, you can create several courses around your specialist areas and get lots of traffic. Alternatively, sell your course on your own website and market it on social media.
When it comes to side hustles that pay well, selling courses can be very lucrative. If you attract hundreds or even thousands of people to buy your course, you could make some considerable passive income.
10. Become a Voiceover Artist
Do you love acting or think you have a voice that would sound good on TV or the radio? Voiceover work could be for you.
Companies hire voiceover artists for explainer videos, adverts, courses, and more, so there is a lot of work out there. Set up a gig on Fiverr to start finding work and charge a set amount per minute of recording.
It could be a fun way to earn a few extra dollars, or you could take it more seriously and earn a lot of extra money.
11. Become a Transcriptionist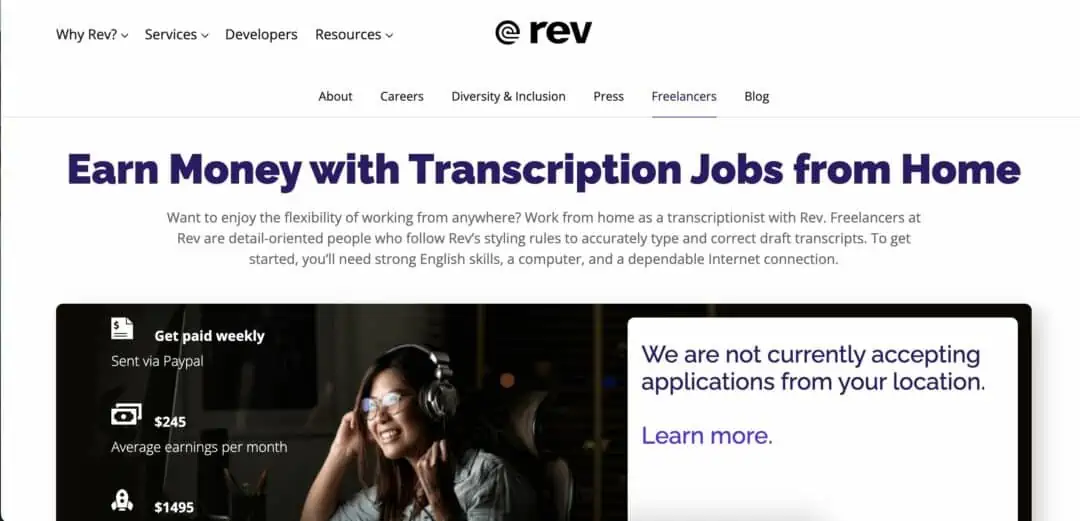 Transcription is another skill you could do as a side hustle or a full-time job.
It involves listening to conversations and typing down what is being said. It is relatively easy to get started because you won't need much equipment apart from a computer, headphones, and internet access.
The easiest way to get started is to sign up with a website like Rev.com or GoTranscript. You can also find gigs on freelance marketplaces or search for transcription jobs at Indeed.
12. Translate Texts
You might want to become a translator if you can speak two languages fluently. Many Canadians speak French and English, but you may know other languages.
There is a lot of work out there for good translators. Again, this is something you could turn into a full-time career or just do as a side hustle for some extra cash.
You can start by earning $15-$25 per hour, but rates vary depending on experience and your language pair. Proz.com is a great place to connect with other translators and get your questions answered.
13. Sell Print-on-Demand Products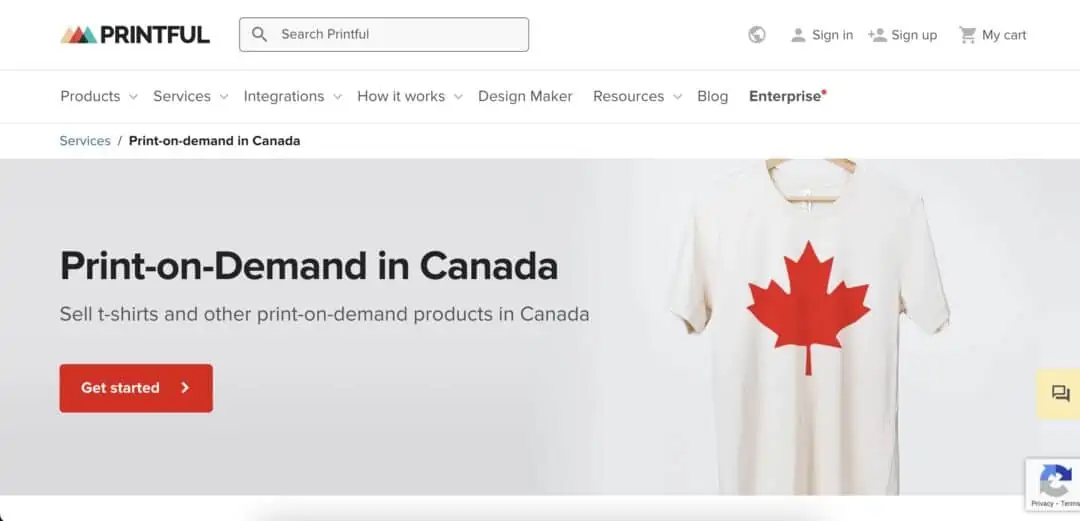 If you're an artist or designer, selling your work can be a struggle. That's where print-on-demand (POD) sites can help.
Using sites like Printful, you create your own artwork and then use the tools provided to put your creations directly onto a selection of products like t-shirts and phone covers.
The platform then takes care of printing and sending the products as well as dealing with customer service, and you make some money.
Depending on the success of your designs, you could earn anything from a few dollars a month to thousands a month.
14. Start a YouTube Channel
If you love creating videos, YouTube is a great place to monetize them. You can easily create your own channel and upload videos regularly; over time, you can build a following.
As well as advertising, you can recommend products and list affiliate links in the video description. The more people see your videos, the more you can earn.
You may only earn a few dollars a month, but many successful YouTubers earn a lot more.
15. Test Websites
Companies need people to test their websites to find out what's good and bad about them, and you can get involved and provide feedback in return for cash.
UserTesting is a site where you can earn up to $10 for testing a website or even more for participating in live interviews. There are no skills needed, and it's an easy way to make a small side income.
16. Sell Stock Photos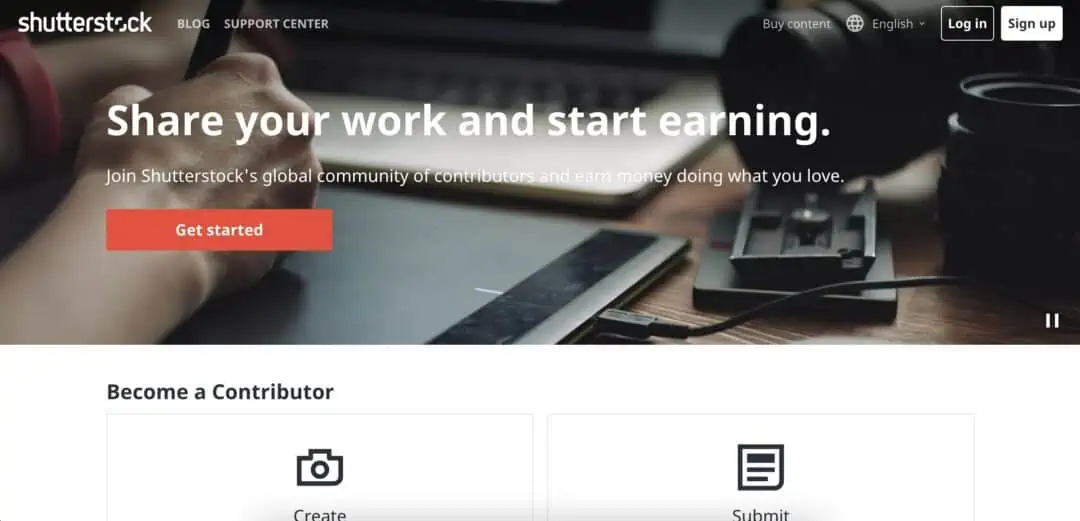 Whether you like the idea of being a professional photographer or you've simply got an eye for a good photo, you can sell your work online.
You don't have to wait for National Geographic to come calling—stock photography sites need professional photos on almost any subject.
You can sell your work to sites like Shutterstock and Alamy and then claim royalties when people use them. Depending on how many photos you take, you could make a few hundred dollars a month or more.
17. Be a Virtual Assistant
If you are organized and can carry out general office tasks, you could become a virtual assistant (VA). $20 per hour is fairly standard for VAs, but you could earn more as you get more experience.
As well as finding gigs on Upwork and Freelancer, you could also join an agency like Virtual Assistant Canada or VirtualWorkers.ca.
18. Provide Resume Help
People are always trying to find jobs, and having a good resume can help them get their foot in the door.
If you have HR experience, you could help people improve their resumes or even create resumes and cover letters from scratch.
Research the going rate in your area, but $40 per hour is fairly standard for this service. You could also charge a fee per resume.
19. Become a Mystery Shopper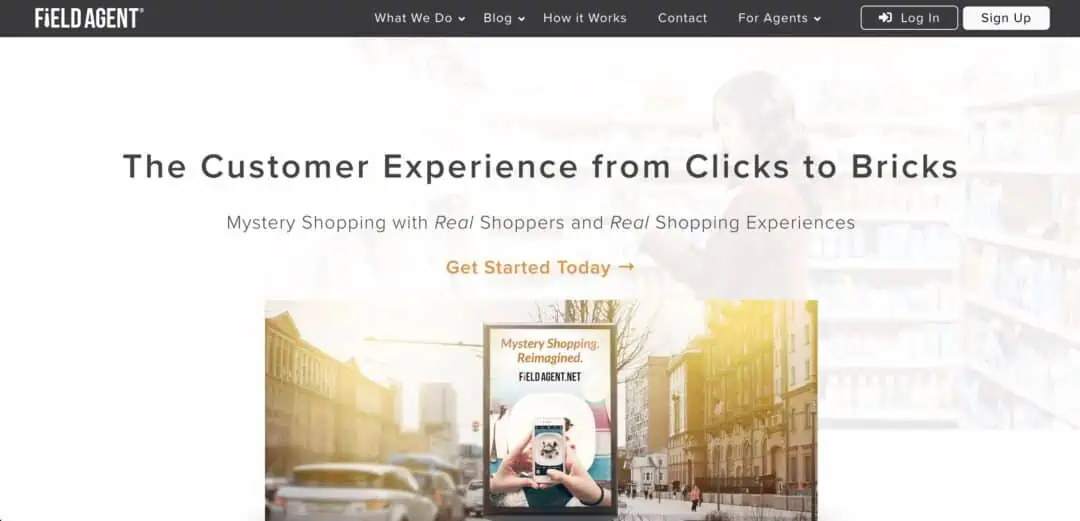 The idea of mystery shopping is that you go into a store and pretend to be a normal customer to test customer service. It started offline, but now it's mainly online. However, it's a side gig rather than a full-time income, so don't expect to earn a huge amount.
Field Agent is a good place to start, while MSP Canada is more for offline mystery shopping.
20. Create Facebook Ads
Businesses love advertising on Facebook, but many don't know where to start. They waste money on their ads without getting the results they could.
If you work out how to make their ads work, you could earn a serious amount of money, or just offer your services as a side gig.
Start by taking a course, creating some ads for practice, and even offering your services for free to build your portfolio.
21. Start a Podcast
We've covered blogging and YouTube videos, and podcasting is the same idea for earning a side income.
It's easier than ever to launch a podcast. You need to define a niche and create content that people actually want to hear, but other than that you will just need some equipment to record your podcast.
If your podcast becomes popular and you get many listeners, you can earn money from advertising, affiliate commission, and even selling your own products.
22. Search the Internet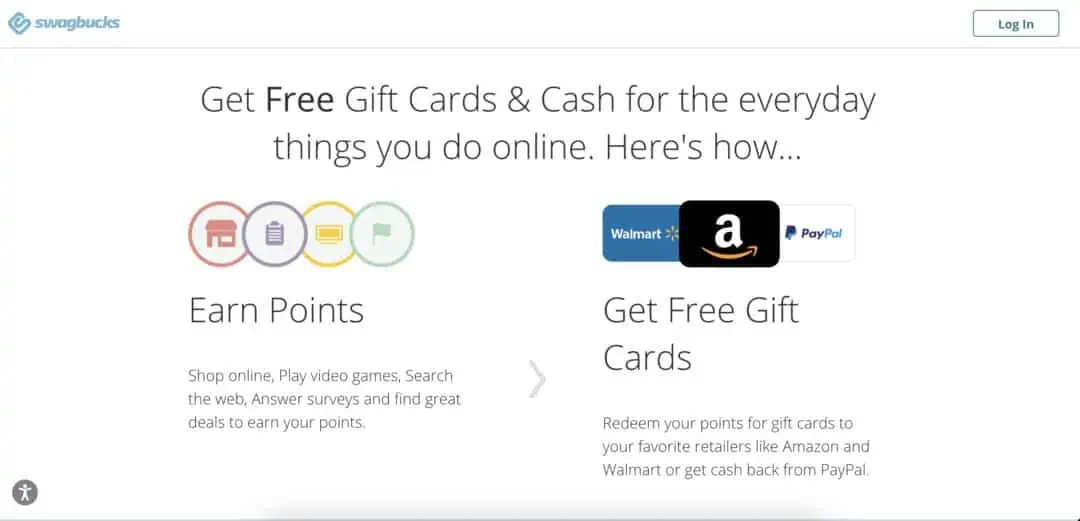 If you're looking for easy side hustles, they don't get much easier than this.
Yes, you really can earn money simply by searching the internet, carrying out basic tasks, shopping, and watching videos.
This is very much a side hustle, so don't expect to get rich. Start by signing up with Swagbucks, and you could earn a few dollars with very little effort.
23. Work as a Bookkeeper
Bookkeeping could be a good part-time income source if you are good with numbers.
You can work from home for businesses in your local area or all over Canada, carrying out the essential bookkeeping tasks they need.
Start by offering your services on freelance platforms or reaching out to local businesses directly. You could just work for a few hours a week if you want to, and it's very flexible.
CPB Canada is a bookkeeping association where you can find out more about this profession.
24. Be a Web Designer
Web design is one of the best for high-paying side hustles because it is a skilled task. Any business that needs a website is a potential client, and you could specialize in a niche like WordPress websites or a particular industry you know well.
Web designers are always in demand, and you could do a few hours on the side or turn it into a full-time job.
25. Sell Crafts
If you like the idea of selling online but don't have any products to sell, you could make your own. Etsy is a marketplace where you can sell your crafts by opening your own online store.
After you are set up on the site, you could sell cards, home decor, jewelry, and more. You could earn anything from a few dollars to thousands of dollars a month.
26. Sell Graphic Design Services
Graphic designers are also in high demand. There are several sub-niches, one of which makes a good side gig being logo design. You could specialize in this and sell your services in many places.
You'll need good design skills first. But if you have them, there's a lot of work out there.
Launch a gig on Fiverr to get started. Start by charging a low price to get some reviews, then increase your price depending on what you feel your value is worth.
27. Join Research Groups
Research groups have been around for a long time where you provide your opinions on all kinds of things, often related to services, products, and marketing campaigns, in return for money. Many are now online.
You will have to qualify by being the sort of person the research group is looking for (e.g. they may only want women in a particular age group for one group). If accepted, you could earn $100 per group or more for a few hours of your time.
Permission Research is a good starting point for this side hustle.
28. Do Odd Jobs Online
There are lots of other online jobs that are hard to classify, and they consist of very minor tasks that businesses need.
Mechanical Turk from Amazon is one of the most popular micro-task platforms where you can get paid to do them.
These jobs offer very low amounts in return, but you could use them to fill in your spare time carrying out a few minutes of work here and there. Over a month, you could earn $100 or more, but it's generally very low paid.
Best Offline Side Hustles
While online side hustles are very popular, there are some offline hustles you might be interested in. Some of these have an online element, like using an app or website.
Here are some popular offline side hustles if you want to mix up what you're doing and get out of the house.
29. Rent via Airbnb
Airbnb is not for everyone because you need a property or room to rent. But if you have a spare property or room, why not rent it out and make some easy money on the side?
Perhaps you're away from home a lot. If so, become a host and try it out to earn some extra income.
30. Be a TV or Movie Extra
Being an extra can be an easy and fun way to earn some money on the side, but it's easier to do if you live in a place where there is more demand.
Consider joining a talent agency like Toronto Film Extras to get started.
31. Join Clinical Trials
Another popular side hustle involves taking part in clinical trials. While not for everyone, these can provide an excellent way to earn hundreds or even thousands of dollars for a few days.
Find out about clinical trials going on in your area by checking the ads in local papers. They will normally only accept specific candidates based on age, medical history, and more.
32. Rent Your Car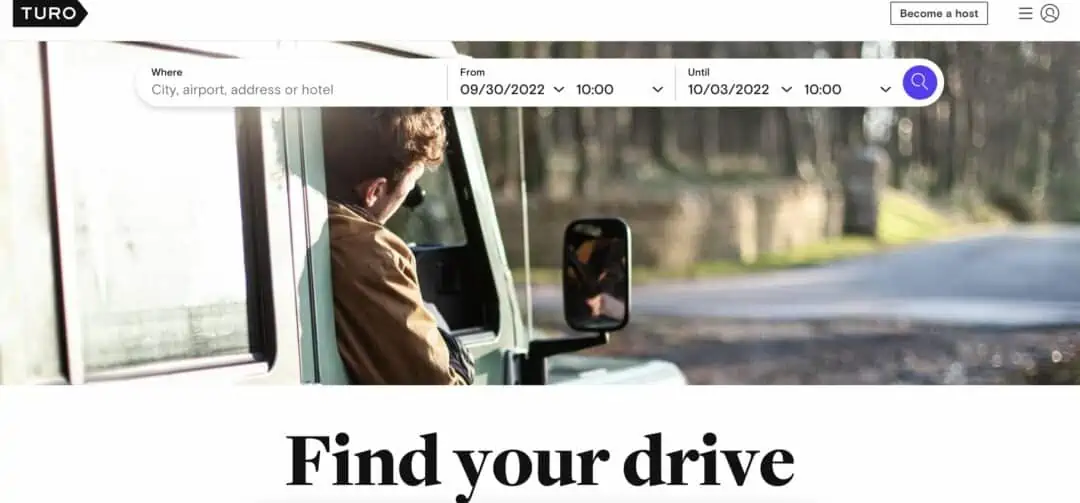 If you have a car that you don't use much, you can now rent it out using a site like Turo or Getaround.
Simply list your car to rent, and people can rent it instead of using a rental agency. It can be a good way to earn money from a car you otherwise are not using.
33. Do Some Babysitting
Babysitting has long been a popular side gig. If this work suits you, start by babysitting for friends and family. Rates vary, but one night a week could be a good way to pick up some extra cash.
Babysits lists babysitting jobs by area if you want to branch out.
34. Rent Your Parking Space
If you have a parking space you are not using, make some money from it.
Finding people to rent your space used to be difficult, but now you can just sign up with a platform like JustPark. People use it to look for parking spaces, so list yours on the site and earn passive income.
35. Become an Uber Driver
If you want to earn money by driving your car instead of renting it out, Uber could be for you. As an Uber driver, you could work as often or as little as you like in your own time.
You may only want to earn $50 per week driving for a few hours, but you can earn much more if you want to.
36. Become a Dog Walker
Dog walking is another classic side hustle where you can make a few extra dollars a week or more, depending on how often you do it. You can easily set up a little dog walking side gig as long as you love dogs.
Sign up with Rover as a dog walker to connect with customers.
37. Do Odd Jobs Offline
Finally, there are lots of little odd jobs that you can do using a site like TaskRabbit. This is similar to MechanicalTurk but offline.
Just sign up and start taking on small tasks in your local area, such as picking up someone's shopping or doing some cleaning.
There are lots of tasks to choose from, and you can earn $20 or more for a task. You won't get rich, but it's an easy way to make a bit of extra money.
Here's a detailed TaskRabbit review.
Side Hustles FAQs
Get answers to your side hustle questions below:
What is the easiest side hustle?
That depends on you! For a skilled graphic designer, creating logos may be easiest. In general, the easiest side hustles are those that don't require any special skills, like filling in surveys, attending focus groups, or doing micro-tasks online.
How can I make $2,000 a month?
To earn $2,000 a month, start by thinking about side hustles that pay weekly in the range of $500. Many of the hustles listed above have the potential to earn that amount of money, and you can also combine several hustles to boost your earning potential.
What side hustles pay the most?
If you're looking for the most profitable side hustles, focus on the ideas above that you could turn into full-time jobs. Proofreading, transcription, blogging, and similar tasks have more earning potential than filling out surveys.
How can I make an extra $5k a month?
$5,000 is quite a lot to earn from side hustles, but it's not impossible. You'll probably be working full-time, perhaps on several hustles, and focusing on higher-paying jobs. If you can earn about $35 per hour and work for eight hours a day full-time, you can reach $5,000 per month.
Conclusion
There are lots of potential side hustles both online and offline. This list of the top side hustles in 2023 may be long, but it is by no means definitive.
As well as the above, there are other hustles like furniture flipping, working as a local tour guide, becoming a delivery driver, and more.
The possibilities are endless, so think carefully about what interests you, then try your hand at a few side hustles and start earning.