Looking for an app that earns real money on the side? This article offers some options.
Money-making apps have become more popular than ever as the use of smartphones has become more integrated with our daily lives.
Whether your aim is to earn extra cash in your spare time, make passive income, or are looking for a consistent side gig, an app can help.
The best money-making apps work on iOS and Android phones, giving you an opportunity to fully maximize your current device.
Best Apps for Making Money Now
The top-paying apps below reward you for doing different things.
Side hustle apps like DoorDash and Postmates pay you to work as your own boss delivering food when you have some time to spare.
Cash back apps such as Rakuten and Drop pay you to shop like you already do.
Investing apps offer some of the best ways on earth to earn passive income over time.
Market research apps like Swagbucks pay you to give your opinions, and a fitness app such as Sweatcoins pays you to exercise.
This list of apps to make money is a good starting point.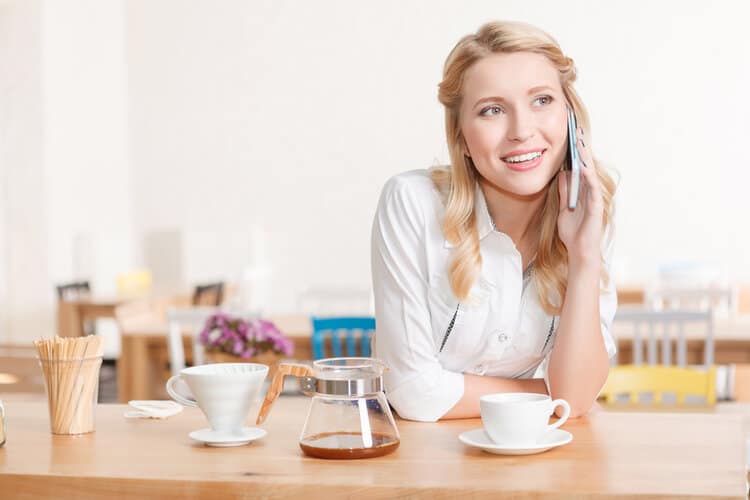 1. Rakuten
Rakuten is my top choice when it comes to using a cash back app.
Formerly known as Ebates, Rakuten offers discounts from hundreds of stores in Canada and the United States.
How it works: Sign up for a free Rakuten account. Visit your favourite store by clicking on it from your dashboard and earn up to 30% in cash back.
Your earnings are automatically tracked and credited to your account balance.
You can also install the Rakuten browser extension so discounts are applied automatically when you checkout at any participating store.
Payment: Cash back earned is paid out every quarter via PayPal, cheque, or gift cards.
iOS App rating: 4.2/5
Android App rating: 4/5
Promotion: Get a $5-$30 bonus when you sign up here and make your first online purchase of $30 or more.
Rakuten has paid Canadian more than $100 million since 2012 and users in the United States have earned over $1 billion.
Learn more in this Rakuten review.
2. Swagbucks
Swagbucks is the top get-paid-to site to join if you want to get paid for your opinions.
Users are rewarded for completing surveys, playing games, watching video ads, surfing the internet, and shopping online.
How it works: Sign up for a free Swagbucks account and complete the profile questionnaire. You will get multiple invites to earn rewards on a daily basis and many of the offers only take a few minutes.
Payment: You can redeem your Swagbucks points for gift cards or cash out using PayPal.
iOS App rating: 4.4/5
Android App rating: 3.8/5
Promotion: Get a $5 bonus when you sign up here.
Swagbucks has paid out more than $595 million to its members and gives out 7,000 gift cards each day. Get more details in this review.
3. Wealthsimple
This financial technology company is one of Canada's top online wealth managers. It also operates in the United States and the United Kingdom.
Wealthsimple invests your money using low-cost ETFs and automatically rebalances it and re-invest your dividends.
Compared to a traditional mutual fund, your management fees are lower, ranging from 0.40-0.50% per year.
How it works: Sign up for a Wealthsimple account. You can choose to make lumpsum contributions or set up recurring deposits. They invest your money in a diversified portfolio that meets your needs.
Over time, investing can grow your net worth and it is an excellent way to earn passive income.
iOS App rating: 4.5/5
Android App rating: 4.2/5
Promotion: Get a $75 cash bonus when you open an account and fund it with at least $500.
Wealthsimple has more than $10 billion in assets under management. Learn more in this Wealthsimple review.
4. DoorDash
Drive for DoorDash in your free time and get paid to deliver groceries and food to local customers.
Armed with a smartphone, the DoorDash app, and a means of transportation (car, bicycle, scooter, or motorcycle), you can get started pretty quick.
DoorDash is available in Canada, the U.S., and Australia.
iOS App rating: 4.8/5
Android App rating: 4.6/5
How it works: Sign up to become a driver. After your application is approved, you can start taking gigs.
Food delivery jobs work well if you are looking for a part-time job that pays.
5. Questrade
If you are comfortable with managing your own portfolio, you can use Questrade to buy and sell stocks, Exchange Traded Funds (ETFs) and other investment assets.
Questrade is one of the best brokerage platforms in Canada and it offers personal taxable and non-taxable accounts e.g. TFSA and RRSP.
How it works: Open an account, fund it and start trading. ETF purchases are free, while stock trading and ETF sales cost $4.95 to $9.95 per trade.
iOS App rating: 1.9/5
Android App rating: 2.3/5
Promotion: Get $50 in free trades when you trade and fund your account with at least $1,000.
Here's a Questrade trading platform review.
Another favourite trading app I use for investing is Wealthsimple Trade.
Unlike traditional brokers, this app offers no-commission trades on thousands of stocks and ETFs… no trading fees!
It's no wonder that Wealthsimple Trade is often regarded as the Robinhood app alternative for Canadians.
New clients also get a $50 cash bonus when they trade $150 or more in stocks or ETFs.
6. Survey Junkie
Survey Junkie pays its members to provide their opinions about brands and the products and services they provide.
How it works: Sign up for a free account and complete the profile questionnaire. Survey Junkie sends you surveys that match your profile and you earn points when you complete them.
iOS App rating: 4.5/5
Android App rating: 4.4/5
Payment: Redeem your points for cash via PayPal, gift cards, or transfer to your bank. The minimum payout threshold is $10.
Survey Junkie has millions of members around the world. Learn more about the panel in this review.
7. Moka
If you are finding it difficult to set aside money to invest regularly, a spare change investing app could help.
How it works: The Moka app rounds up your purchases and invests the difference automatically. For example, if you buy a cup of coffee for $2.50, Moka rounds up the purchase to $3.00 and invests $0.50 on your behalf.
You can use the app to invest in a taxable or non-taxable account (e.g. TFSA). It also offers cash back offers at many popular brands.
Moka has a $3 monthly fee. You can learn more about it in this Moka review.
iOS App rating: 4.4/5
Android App Rating: 4.1/5
Moka is the equivalent (for Canadians) of the Acorns app in the United States.
Promotions: Get a $5 cash bonus when you sign up here and connect your bank.
8. Drop
Drop is a cash back app similar to Ibotta in the United States. This free app rewards you when shop online and in-store, take surveys and play games.
How it works: Sign up for free and connect your credit or debit cards. When you shop at participating retailers, you earn points.
iOS App rating: 4.4/5
Android App rating: 2.8/5
Payment: You can redeem your Drop points for various gift cards including Amazon, Starbucks, Gap, Sephora, and more.
Promotion: Get a $5 sign-up bonus when you sign up here.
Drop has more than 3 million users in Canada and United States. Find out about how to maximize the platform in this review.
9. Sweatcoin
Looking for an incentive to exercise? The Sweatcoin app pays you to walk and stay active.
How it works: Open a free account and start earning "Sweatcoins" when you walk or perform other physical activities indoors to outdoors.
Payment: You can redeem your coins for PayPal cash, yoga classes, iPhones, fitness gear, and more.
Sweatcoin is available in multiple countries including Canada and the U.S. Check out our review of the app.
10. Mistplay
If you are into online games, Mistplay offers rewards when you play games on the platform.
It is available on both the App Store and Google Play.
You can redeem your points for Amazon, Google Play Store, and Visa gift cards.
Bonus
Postmates
Another side hustle app that can supplement your income is the Postmates delivery app.
How it works: Sign up for a free account. When your application has been approved, you can use the app to find delivery runs during your spare time.
Postmates drivers deliver food, drinks, and more to customers. You are paid daily or weekly and keep all the tips you earn
iOS App rating: 4.8/5
Android App rating: 3.1/5
Money-Making Apps for 2022
There are a lot more opportunities available out there and this list of money-earning apps is just a start.
You can sign up for a couple and test them to see which one better fits your schedule and lifestyle. Keep the ones that make sense for your needs.
For other ideas to make money, check the resources below:
Are you using any other money-making apps? Leave them in the comments.