If you love shopping online, there's a good chance you're constantly on the lookout for a bargain. On top of discounts, you can also earn cash back, where you earn cash simply by shopping, and several shopping portals make this easy.
One of the most popular cash back platforms is RebatesMe.
But what is it, how does it work, and why should you use it? In this RebatesMe review, we cover everything you need to know.
What Is RebatesMe?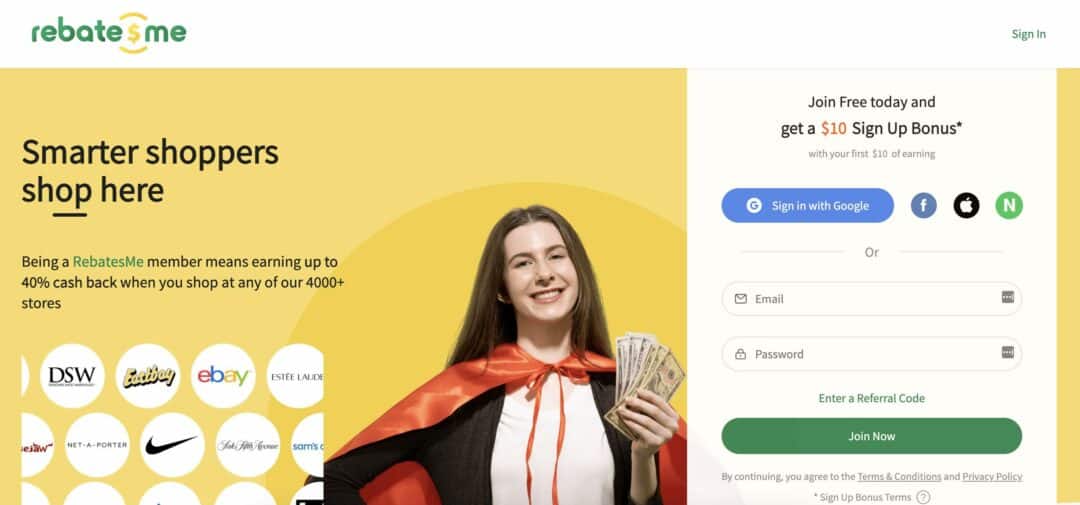 RebatesMe is a popular shopping portal you can use to earn cash back from top retailers across Canada and several other countries.
If you want to not only save money while you shop but make money too, RebatesMe makes the whole process simple. So sign up, start shopping, and earn cash back from day one.
How Does RebatesMe Work?
RebatesMe partners with thousands of online retailers to provide its members with exclusive discounts and cash back offers on certain purchases in those stores.
Simply find an item that interests you, check out how much cash back you can earn, and purchase it.
RebatesMe will take care of collecting the cash back you earn, and you can cash it out at a later date.
How To Sign Up for RebatesMe
Signing up for RebatesMe is easy. Simply visit the website and either sign in with your Google, Apple, Facebook, or Naver account or create an account using your email address and password.
If someone has given you a referral code, enter this when you create your account to claim your bonus.
Enter our code "X8Z63H" or sign up via this referral link for a $30 bonus.
3 Ways to Shop at RebatesMe
You have three options when you shop using RebatesMe:
Shop directly via the RebatesMe website
Shop on your phone using the RebatesMe app
Install the browser extension and shop at store websites
Using the browser extension allows RebatesMe to track your purchases while shopping off the platform, ensuring you will earn the promised cash back.
In addition, you can use it to check the cash back rate at the store without returning to the RebatesMe website.
The RebatesMe app is the easiest way to shop if you are using your phone. You may even find that it has some offers that are unavailable in the browser.
How Much Cash Back Can You Earn?
If you want to know how much you can earn while shopping using RebatesMe, there is no set rate for cash back. Instead, it differs by store.
For example, some stores may only offer 1% cash back, while others provide as much as 15%.
Retailers will also have their terms and conditions. These are easy to find and will clarify how much cash back you can earn in different categories in each store.
You may also find that there are limitations in place regarding cash back. For example, if you use a promo code provided by the store, you may not be able to earn cash back.
You will often find several categories in each store, but there may be somewhere you cannot get cash back.
Earn More On Your First Purchase
You can sometimes earn a higher rate of cash back during the first shopping session at the store when using RebatesMe.
If you go to the homepage, you will see the exclusive offers for new members: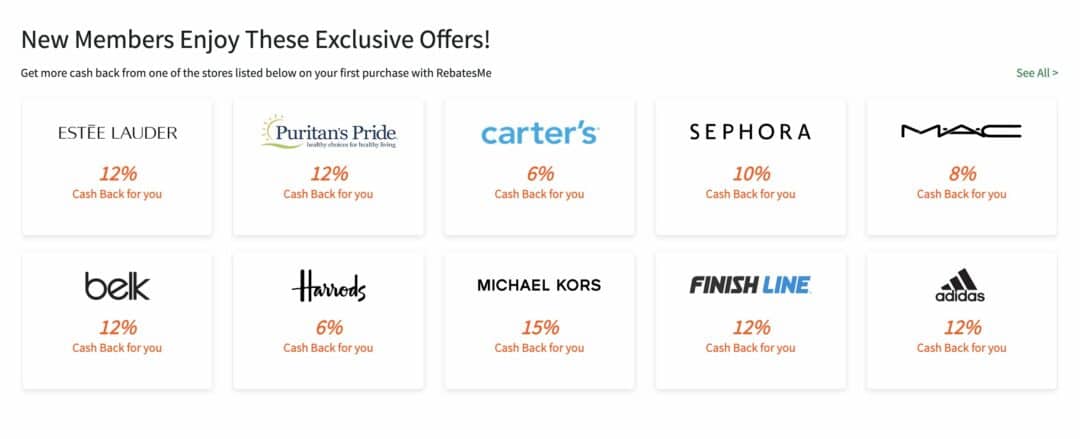 If you have a large purchase planned, it's a good idea to make it your first purchase at the store because you can earn more cash back this way.
You can also save more with the Today's Deals section, where you will find the best deals for a specific day.
How To Get Paid on RebatesMe
Getting paid on RebatesMe is a simple process. First, you can decide whether you want to redeem your cash back in cash or gift cards. Gift cards are faster, and they often come with a bonus of up to 10%.
There are a few ways to get paid in cash, including PayPal, credit card and cheque.
Keep in mind that there is a redemption minimum of $10. There is also a period before your rewards get unlocked. This period is usually 90 days but can be as much as 180 days, ensuring you don't return the item and then claim cash back.
RebatesMe Referral Code
RebatesMe offers an excellent way to earn more money through its referral scheme. Once you have signed up, you can refer your friends by sending them your code.
When your friend signs up and earns $10 in cash back in the first year, you will also earn $10 for the successful referral.
There are other cash bonuses, too. For example, when you sign up, if you earn $10 in rewards in the first year, you get another $10 bonus.
Use our referral link and get a $30 cash bonus on signup.
Pros and Cons of RebatesMe
There are several advantages and a few disadvantages of RebatesMe.
Pros of RebatesMe
To start, with over 3,000 online retailers, there are plenty of places to shop. Shopping is also easy because you can use the RebatesMe Chrome extension, mobile app, or website.
There are many excellent discounts and the ability to earn high cash back rates. Plus, the RebatesMe sign-up bonus and other bonuses make it easy to get more discounts.
The fact that RebatesMe has been going for so long means you can shop with confidence.
Cons of RebatesMe
There are a few disadvantages to using RebatesMe compared to other cash back platforms.
One thing to be aware of is the inactivity fee of $1.99 per month after 12 months. While your rewards do not expire, the platform charges this Account Maintenance Fee until you earn more cash back.
Alternative Cash Back Apps
While RebatesMe is a popular cash back platform, there are various alternatives.
Perhaps you don't like everything about RebatesMe or simply want a few other options to check out. Other platforms like Rakuten, Ampli and TopCashback are worth looking into.
RebatesMe vs Rakuten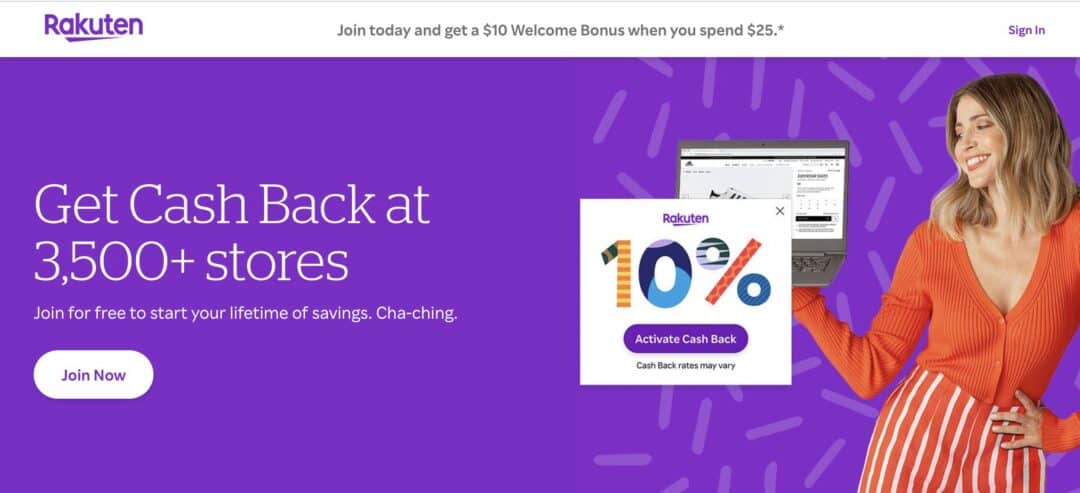 Rakuten is one of the biggest cash back platforms. Its offering is similar to RebatesMe and has over 3,500 stores, but it has a lower redemption minimum of just over $5.
It pays out cash rewards via PayPal or cheques, and you get payments at the end of each quarter as long as your balance hits a target.
You can also get a sign-up bonus of $10 after you have made $25 in purchases.
Read our Rakuten Review or sign up for a $30 bonus.
RebatesMe vs Ampli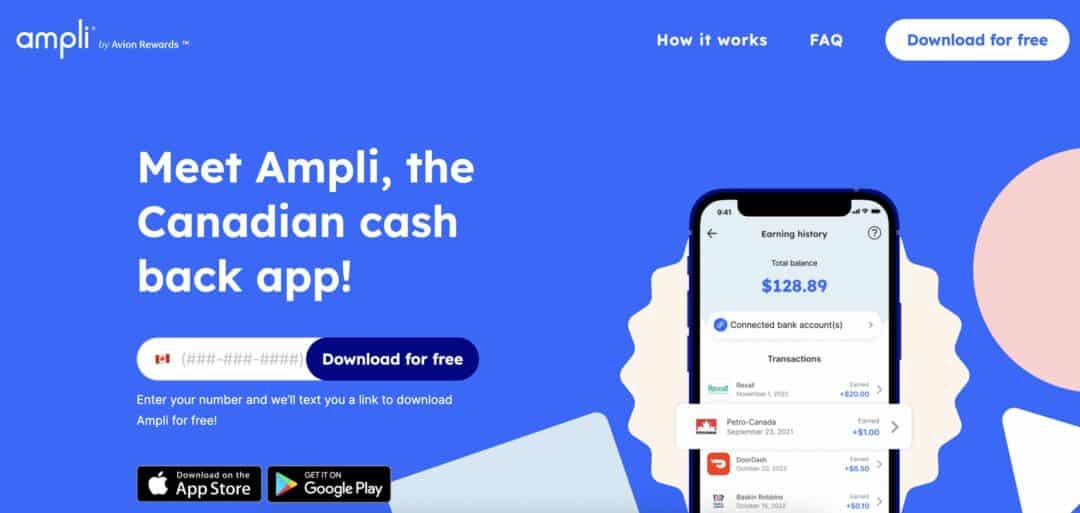 Ampli is another very popular site that has been around for a few years. This Canadian cash back platform is based in Toronto and has over 50 retail stores, including Home Depot, Hello Fresh and Freshii.
There is a slightly higher redemption minimum of $15 in cash back to redeem your cash via Interac e-Transfer.
Ampli also has a referral scheme where you can earn a $10 bonus for each friend you refer up to a maximum of $25.
Read our Ampli Review or sign up for a $10 bonus.
RebatesMe vs TopCashback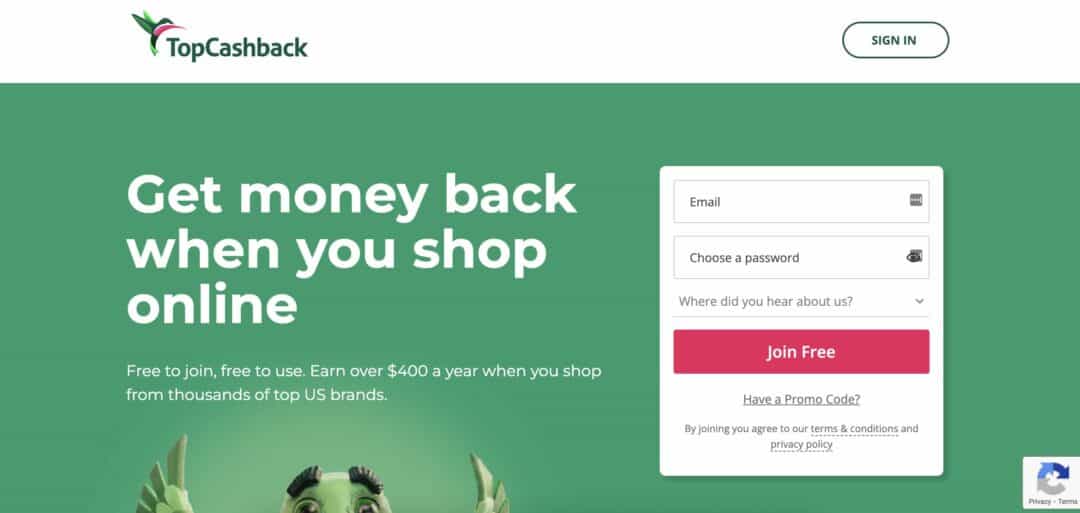 One of the best things about TopCashback is that it has no redemption minimum for cash or gift cards. It pays out via PayPal, bank accounts, and gift cards.
It allows you to shop at over 4,400 retailers, is free to use, and claims its users earn $400 on average each year.
It also has a Tell-a-Friend scheme where you can earn $25 cash back when you refer a friend, and they earn $10 cash back.
Read our TopCashback review.
Is RebatesMe Legit?
Yes, RebatesMe is legit. It is a well-known platform that is used not only by Canadians but in many other countries.
The company was launched in 2013, over which time it built a good reputation. It is a legitimate way to earn cash back and get discounts at many online stores, it offers competitive cash back rates, and it has lots of 5-star reviews on Trustpilot.
Is RebatesMe Worth It?
If you want to earn cash back on your shopping, then RebatesMe is worth it. There is no risk in joining because it is free, and you won't have to pay higher prices for goods than if you shop directly on the retailers' websites.
The only thing to be aware of is the inactivity fee. But if you shop regularly, it's a great way to enjoy discounts and earn cash back.
Conclusion
If you regularly shop online and want to make the most of your spending, RebatesMe is worth looking into.
It is easy to use, has many discounts in many stores across the country, and allows you to earn cash back from shopping.
There are many other cash back platforms to choose from, so look into some of these alongside RebatesMe and select the platform that suits you best. Then simply start earning cash back while you shop.
Related: