Drop and Rakuten are cash back apps that pay you to shop.
They are not the only ones, and you can also use Ampli, Checkout51, and TopCashback to earn rewards when shopping online and in-store.
This Drop vs. Rakuten review covers how they work, their pros, cons, differences, and similarities, and which one to choose on your next shopping trip.
What is Drop?
Drop is a shopping rewards app founded in Toronto, Canada, in 2016. It is available to residents of Canada and the U.S. and has over 3 million users.
This app is free; you can download it on the App Store and Google Play Store.
$5 sign up bonus
Earn cashback when you shop
Get paid to take surveys & watch ads
Easily cash out for gift cards
How Does The Drop App Work?
When you join Drop and link a bank card (debit or credit card), you automatically earn Drop points whenever you shop offers at participating retailers.
There is no need to upload your receipt since transactions are tracked automatically.
You can redeem these points for free gift cards such as Amazon gift cards, UberEats, Starbucks, Indigo, Visa Gift Cards, and many others.
What is Rakuten?
Rakuten is one of the largest cash back rewards platforms in the world. It was founded in 1999 in the United States and has since expanded to other countries, including Canada.
Rakuten is free to join and has partnerships with over 750 stores. Its 6 million+ Canadian members have earned over $70 million since 2021.

$30 sign-up bonus when you spend at least $30
Earn up to 40% cashback
Features 3,000 stores and retailers
Redeem earnings by PayPal & check
How Does Rakuten Work?
After creating an account, you can shop as usual using the Rakuten website or app and earn cash back automatically based on available offers.
Cash back is paid in dollars, and you can cash out via PayPal or cheque.
To take advantage of discounts, visit Rakuten and click through to your preferred store when shopping online or use the browser extension and get alerts wherever discounts are available.
Drop vs Rakuten: Cash back Rewards
On Drop, you earn points based on offers from various brands.
On Rakuten, you earn cash back based on the discount shown for each retailer or product. Cash back offers on Rakuten can be as high as 50% off.
Verdict: Rakuten pays real cash back and has more discounts available anytime.
Drop vs. Rakuten: Redemption Options
You can redeem Drop points for gift cards starting at $25 or 25,000 points.
Rakuten pays your cash back four times yearly in February, May, August, and November.
The minimum payout threshold is $5.01, and payment methods are PayPal or a physical cheque. You can also request an Amazon gift card.
Verdict: Rakuten is better than Drop in this regard, with multiple redemption options.
Drop vs Rakuten: Other Ways To Earn
Drop users can also earn points by answering surveys and playing games. For Rakuten, you only get paid when you shop.
Verdict: Drop offers alternative ways to earn rewards.
Drop vs. Rakuten: App Ratings
Both Rakuten and Drop have positively rated mobile apps.
Drop: Google Play (4.3/5) and App Store (4.6/5).
Rakuten: Google Play (4.1/5) and App Store (3.9/5).
You can also access Rakuten via a web interface which makes it easy to earn cash back while on your computer.
Verdict: Drop = Rakuten
Drop vs. Rakuten: Referral Program
When you join Drop, you get 5,000 bonus points ($5) after linking your first card. You can also invite friends and earn points.
When you Join Rakuten here and make your first purchase of $30 or more, you get a $30 bonus.
You can invite an unlimited number of friends using your referral link, and you both get $30 after they complete their first purchase of $30 or more via Rakuten (within 90 days of joining).
Verdict: Rakuten has a more robust referral program than Drop.
Drop vs. Rakuten: Security
Drop uses Transport Layer Security (TLS) to protect your data, and your bank login credentials are not stored on its servers.
Rakuten uses Secure Socket Layer (SSL) internet connection to protect your information. Also, it does not receive your credit card information.
Are They Legit?
Drop and Rakuten are legitimate companies.
Drop has a 3.9/5 rating on Trustpilot but an F rating on the Better Business Bureau (BBB).
Rakuten has a 4.1/5 rating on Trustpilot from over 200,000 reviews and a B rating on the BBB.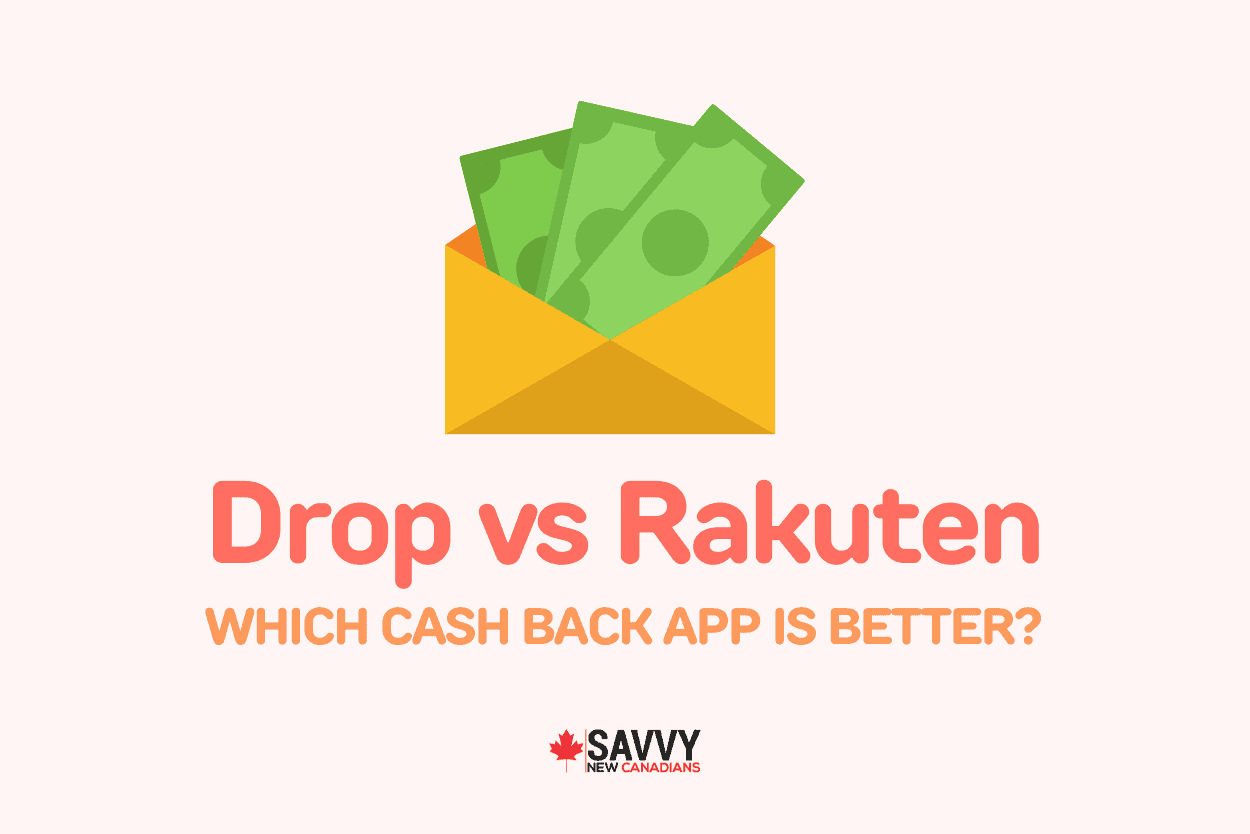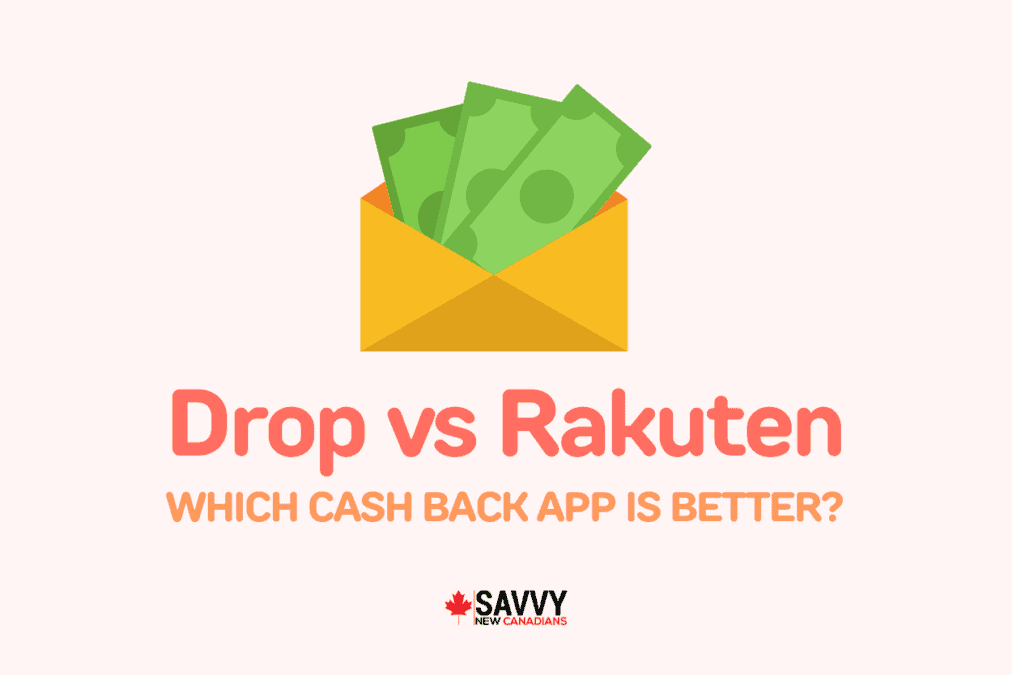 Pros and Cons of Drop
Pros:
Earn free points (rewards) when you shop
Cash back is tracked automatically- no need to upload receipts
Multiple gift card options to choose from
More than one way to earn
$5 sign up bonus
Cons
It takes a long time to earn the minimum $25 required for payout
A limited selection of offers
No cash option when redeeming points
Pros and Cons of Rakuten
Pros
Has partnerships with hundreds of popular brands
You earn 'real' cash back
Low payout threshold at $5.01
Available via a web interface and mobile apps
Browser extension alerts you when there are offers available online
Cons
Drop vs Rakuten: Which is Better?
Rakuten is the better cash back rewards platform, with more offers, brands, products, and real cash paid to your account.
You can always use both Rakuten and Drop. Compare the discounts before making a purchase, and go with the one that pays you more.
Related: