The Bank of Montreal (BMO) is one of the biggest banks in Canada, and it offers its customers access to five different chequing accounts.
BMO chequing accounts cater to various banking needs, budgets, and lifestyles.
Like other banks in the Big 5 grouping, it also offers special discounts for students, seniors, and newcomers.
This BMO bank account review covers its chequing account features, fees, perks, and alternatives.
BMO Chequing Accounts Review
BMO has five chequing accounts, including the:
Premium
Performance
Plus
Air Miles and,
Practical Plans
All of them are available under a bank plan that groups your bank services together for one fixed monthly fee.
Customers who have a Performance or Premium Plan chequing account can invite family members to open their own separate accounts without having to pay a monthly fee.
BMO bank accounts can access a mobile banking app on the App Store and Google Play Store. You can use the app to deposit cheques.
You can earn a $450 bonus for a limited time when you sign up for either the BMO Performance or Premium Chequing accounts.
BMO Premium Plan Chequing
This premium account is BMO's most comprehensive chequing account with a $30 monthly fee. It is a great option for people who do not want limits on the free transactions in their banking package.
You can waive the monthly fee by maintaining a minimum balance of $6,000.
Its key features are:
Unlimited debit transactions and Interac e-Transfers
Unlimited non-BMO ATM withdrawals worldwide
It waives the overdraft protection standard monthly fee
Credit card fee rebates of up to $150 annually
Free cheques, money orders, and drafts
Preferred U.S. foreign exchange rates
Account holders get a fee rebate on select credit cards, including the BMO World Elite, BMO Air Miles World Elite, or BMO CashBack World Elite Mastercard.
You enjoy free OnGuard Identity Theft Protection (retails at $155.88/year) and get a discount on a safety deposit box rental.
BMO Performance Plan Chequing
The BMO Performance Plan is its most popular chequing account, costing $16.95 monthly. This fee is waived when you keep a minimum balance of $4,000 throughout the month.
Its key features are:
Unlimited debit transactions and Interac e-Transfers
One non-BMO ATM withdrawal each month
Up to a $40 fee rebate on a BMO Mastercard credit card
Free identity theft protection ($155.88 value/year)
Open accounts for family members without paying an extra monthly fee
Up to $450 bonus when you sign up and meet the eligibility requirements
Related: Best CIBC Chequing Accounts
BMO Plus Chequing Account
This account is the middle-of-the-road option when you are balancing fees with features. It costs $11.95 per month, and this fee is waived if you maintain a $3,000 minimum balance.
The BMO Plus Plan offers 25 transactions per month. Additional debit transactions cost $1.25 each.
BMO Air Miles Chequing Account
If you like to collect Air Miles rewards, this BMO chequing is worth checking out. It has a fixed $16.95 monthly fee.
Here's what you get:
Unlimited debit transactions and Interac e-Transfers
1 Mile for every $30 spent using your BMO Debit card
25 bonus Miles each month when you pair your account with an eligible BMO credit card.
There is no option to waive the monthly fee on this account.
Related: Best Scotiabank Bank Accounts
BMO Practical Plan Chequing
If you don't conduct a lot of banking transactions or are fee-conscious, the entry-level BMO Practical Plan is the cheapest option at the bank.
It has a $4 monthly fee and offers 12 transactions each month.
BMO Premium Plan
BMO Performance Plan
BMO Plus Plan
BMO Air Miles Plan
BMO Practical Plan
Monthly fee
$30
$16.95
$11.95
$16.95
$4
Minimum balance to waive fee
$6,000
$4,000
$3,000
N/A
N/A
Number of free transactions
Unlimited
Unlimited
25
Unlimited
12
Cost per debit over limit
N/A
N/A
$1.25 each
N/A
$1.25 each
Non-BMO ATM withdrawal in Canada
Unlimited
1 free; $2 each after
$2 each
$2 each
$2 each
Non-BMO ATM abroad
Unlimited
$5 each
$5 each
$5 each
$5 each
Senior discount
$4
$4
$4
$4
Free
Other perks
Up to $150 fee rebate on select credit cards;
free identity theft protection; free cheques, money orders, and drafts
Up to $40 rebate on select credit cards; free identity theft protection
–
Earn 1 Mile per $30 spent using BMO debit card
–
Sign up bonus
Up to $450 bonus
Up to $450 bonus
–
–
–
BMO Chequing Account Discounts
Special discounts and fee rebates are available to students, seniors, youth, newcomers to Canada, and members of the Canadian Defence Community.
The eligibility requirements are:
Students: Available to students 19 years or older and enrolled in full-time post-secondary education. Annual proof of registration is required, or you can submit documents from your school showing your expected completion date. Recent graduates may be eligible for a fee discount for up to one year after graduation.
Canadian Defence Community: Military families, veterans, regular force personnel, reserves DND, RCMP, and the Canadian Coast Guard personnel may be eligible for specific discounts.
Newcomers: Available to immigrants who landed in Canada within the past 5 years. This includes permanent residents and foreign workers.
Learn more about BMO's NewStart Program.
Seniors: For those aged 60 or older. Find out more about seniors' chequing accounts. Beneficiaries of a Registered Disability Saving Plan enjoy the same discounts as seniors.
| | | | | | |
| --- | --- | --- | --- | --- | --- |
| | Premium | Performance | Plus | Air Miles | Practical |
| Standard monthly fee | $30 | $16.95 | $11.95 | $16.95 | $4 |
| Seniors fee | $26 | $11.95 | $6.95 | $11.95 | Free |
| Canadian Defence Banking fee | $14.05 | Free | $10.95 | No discount | No discount |
| Newcomers fee | $30 (no discount) | Free for 1 year | $10.95 | No discount | No discount |
| Kids (13-18 years) | $19.05 | $5 | Free | No discount | No discount |
| Student fee | $19.05 | $5 | Free | No discount | No discount |
BMO Chequing Account Fees
When you exceed the debit transactions included in your plan, a $1.25 fee applies to each transaction over the limit. Interac e-Transfers cost $1 each.
Non-BMO ATM withdrawals on the Interac network in Canada cost $2 each and $5 abroad.
The monthly fee for standard overdraft protection is $5, and paper statements cost $2 per month.
Chequing accounts closed within 90 days of opening attracts a $20 fee.
How to Open a BMO Bank Account
BMO chequing accounts can generally be opened online. You will need your Social Insurance Number (SIN) and an address in Canada. You must also be the age of the majority in your province.
Alternatively, you can visit a branch to open an account or use telephone banking.
Parents can open a kid's account for children under the age of 12. When the child turns 13, BMO converts their account to the discounted Teen banking package.
Students must provide proof of registration in a post-secondary program and their expected graduation date. If they cannot provide an expected day of graduation, they must verify their student status by December 24 each year.
Is the Bank of Montreal Safe?
BMO is a top-5 bank that has been around since 1817.
It uses strong encryption to secure your accounts, as well as digital certificates and firewalls.
The bank's 100% Electronic Banking Guarantee offers to reimburse you 100% for any losses you incur resulting from unauthorized transactions through online and mobile banking (subject to conditions).
Some BMO Chequing accounts (Performance and Premium) get free access to On Guard to protect their identity.
You can also use the free IBM Trusteer Rapport software.
BMO is a member of the Canada Deposit Insurance Corporation (CDIC), so your account may be eligible for deposit insurance up to $100,000 per category.
BMO Chequing Account Alternatives
BMO's most popular account offers unlimited transactions, and it is fairly similar to the "unlimited" chequing account offered at other big banks.
You can waive the monthly fee by keeping a minimum balance in your account throughout the month.
If paying a monthly fee is not palatable for you, and you would rather earn interest on your balance, a digital chequing account with no fees is an option.
Below is a comparison of the BMO Performance Plan, Scotiabank Preferred Package, and Simplii Financial No Fee Chequing accounts.
Simplii No-Fee Chequing Account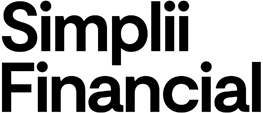 $400 cash bonus offer
No monthly account fees
Unlimited transactions & Interac e-Transfers
Free personalized cheques
BMO
Scotiabank
Simplii Financial
Chequing Account
BMO Performance Plan
Scotiabank Preferred Package
Simplii Financial No-Fee Chequing
Monthly fee
$16.95
$16.95
$0
Minimum balance to waive fee
$4,000
$4,000
Not applicable
Free debit transactions
Unlimited
Unlimited
Unlimited
Free Interac e-Transfers
Unlimited
Unlimited
Unlimited
Non-bank ATM withdrawal in Canada
1 free; $2 each after
1 free/month; $1.50 – $3 each after
$1.50 each at non-CIBC ATMs
Credit card fee rebate
Up to $40 annual fee rebate
1st year fee waived up to $139
N/A; the Simplii Cash Back Visa Card has no annual fee
Other perks
Up to $450 cash bonus; Identity theft protection
$350 cash bonus (limited time offer);
Earn Scene+ points;
$400 bonus (limited time offer); Chequebooks are free; Earn interest on your chequing account balance
Review
Learn More
Learn More
Learn More
BMO Chequing Account FAQ
Does BMO have a free chequing account?
All BMO chequing accounts have a monthly fee. You can waive this fee by maintaining a minimum balance in your account throughout the month. You can also take advantage of special discounts. For example, seniors get the BMO Practical Plan for free after applying a $4 rebate.
Does BMO offer free Interac e-Transfers?
The BMO Premium Performance and Air Miles plans offer unlimited Interac e-Transfer transactions. Free Interac e-Transfers are also available on BMO's other plans, subject to the monthly account limit. A $1 fee applies to each transfer over the limit.
What counts as a debit transaction?
Transactions that count towards the limit on your chequing include bill payments, debit card purchases, Interac e-Transfers, and withdrawals.
Do you have a bank account with the Bank of Montreal? Tell us about your experiences in the comments.
BMO Chequing Accounts in Canada Review
Summary
Compare BMO chequing accounts in Canada including the BMO Performance, Premium, Plus and Practical plans. Learn about BMO account fees and alternative chequing options.