Looking to close your RBC bank account online or in person? This step-by-step guide covers how to close your RBC account and the closing fees you should watch out for.
There are several reasons why people close one bank account and open another. Some of them have to do with banking fees. For example, you could want to open a free chequing account and avoid monthly banking fees.
It could also be because of:
You don't need many reasons to close a bank account and open another. If your current bank isn't meeting your needs, you should look for a better option. Don't settle for average when exceptional is possible.
How To Close an RBC Bank Account
You can close your RBC account by visiting a local branch or by calling their phone number at 1-800-769-2511. If you have RBC Online Banking, you can also send a secure email from your dashboard.
Closing your account by phone or email only applies if you have a regular account and your account has a zero balance. Or, in a scenario where you are transferring your balance to another RBC bank account.
If you are not transferring your current balance to another RBC account or have an Alliance, RateLink, VIP, Estate, Staff, or Joint account, you will need to visit a branch to close your account.
It takes about 5 business days to complete this process. Within 30 days of closing your account, your profile will also be removed from Online Banking.
RBC Account Closing Fees
It is free to close your account within 15 days of opening it.
If it is closed within 16 to 90 days of opening the account, a $15 fee applies (free if you attend a branch). After 90 days of the account being opened, you can close it without incurring a fee.
If you decide to keep your account dormant instead of using it, RBC charges dormancy fees as follows:
2 and 5-year inactive account notice: $20 (fee is waived if you acknowledge the notice within 30 days of the mailing date or reactivate it)
9-year inactive account notice: $40
An account is considered inactive after 2 years of no transactions.
If your account (CAD balance) remains dormant for 10 years, it is considered an unclaimed bank balance and is transferred to the Bank of Canada. The Bank of Canada will hold the unclaimed balance for up to 100 years.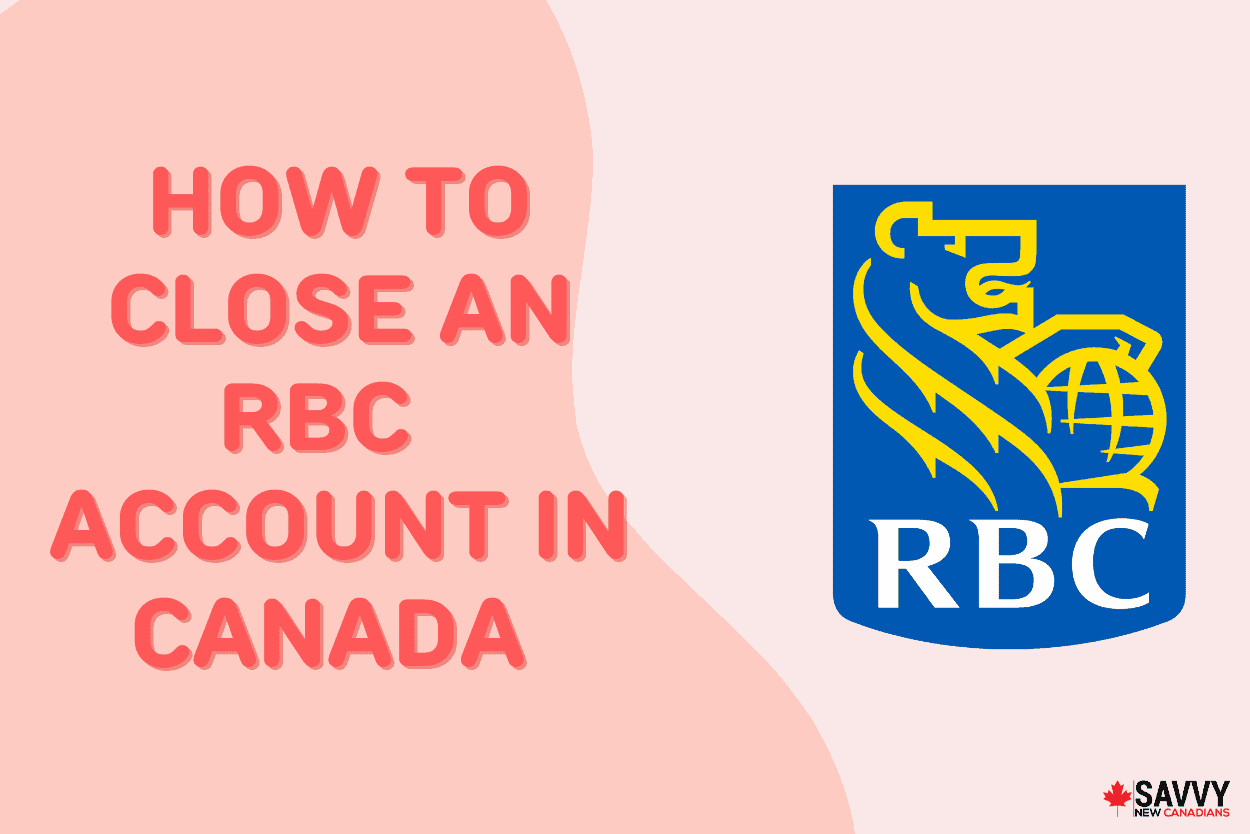 What To Do Before Closing Your RBC Bank Account
You should take the following steps before closing your RBC account:
Find A New Bank
Do your research and find a bank that meets your current needs. If you are looking to save on bank fees, a no-fee chequing account could come in handy.
You can also look at this list of the best banks in Canada to see what's available.
Update Your Automatic Payments
Go through your bank statements to find those transactions that occur automatically, such as pre-authorized debits and monthly payments like:
Loans
Phone bills
Utilities
Childcare
Mortgage payments
Subscriptions
Update your payment details with these providers to reflect your new bank account.
If you have outstanding cheques from your old bank account that haven't been cashed by the recipients, you should wait until they clear to avoid NSF fees.
Contact your employer to update your payroll details. If you receive government benefits like the Canada Child Benefit, GST/HST Credit, or pensions, you should ensure your banking details are updated as well.
Transfer Funds
Move your funds out of RBC into your new bank accounts.
You can choose to keep RBC credit cards, investments, and loan accounts open, as these are separate from your chequing account.
Close Your RBC Account
Allow a few weeks to ensure that all your automatic payments have been updated before proceeding to close your bank account.
How To Close RBC Direct Investing Account?
Before closing your RBC Direct Investing account, transfer your assets to another financial institution or withdraw them as cash.
For registered account transfers (such as RRSP, TFSA, or RESP), you may need to follow these steps to transfer your account.
Call RBC toll-free at 1-800-769-2560 to speak with an investment services representative and close your account. If you are calling from outside Canada, you can reach them at 1-416-977-1255.
For support in Cantonese or Mandarin, call 1-800-667-8668 or 416-313-8611.
You can also visit an Investor Centre close to you in Toronto, Calgary, Vancouver, and Montreal.
Close RBC Account FAQs
Can I close an RBC bank account online?
If you have a zero balance and a regular chequing account, you can close your RBC account online through the RBC Online Banking platform.
Can I close an RBC account by phone?
Call 1-800-769-2511 to close your RBC account by phone. A representative will assist you after validating your identity. For account closures via phone, you must have a zero balance or can transfer your balance to another RBC account.
Will closing my RBC account hurt my credit score?
Your credit score should not be impacted when you close your RBC savings or chequing accounts. If you close an RBC credit card, it could impact your credit score if your credit limit is reduced and/or the credit card has a long history.
Related: