Netcoins and Wealthsimple Crypto are some of the best crypto exchanges in Canada that are great for beginners looking for a simple, basic platform to buy crypto with CAD or USD.
Netcoins is owned by BIGG Digital Assets, a publicly traded company on the CNSX exchange, and allows you to trade about 35+ cryptocurrencies starting with $10.
Wealthsimple Crypto is owned by Wealthsimple, Canada's most popular online wealth management company. It allows you to invest in 50+ cryptocurrencies with a non-registered account starting with as little as $1.
Netcoins Vs. Wealthsimple Crypto: Top Features Compared
In this post, I compare the two cryptocurrency brokerages side by side so that you can choose the one that fits your investment needs and budget.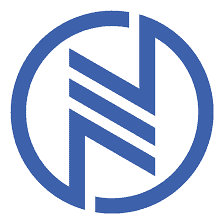 Trade several popular coins
Excellent crypto broker for newbies
Up to 0.50% trading fee
Get a $25 bonus when you trade $100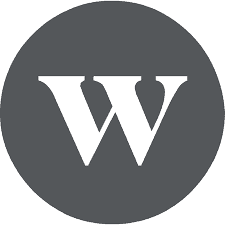 Trade several cryptocurrencies
Excellent trading platform
1.5% to 2% trading fee
Get a $25 bonus when you deposit $200+
KYC Verification
Both Netcoins and Wealthsimple Crypto offer instant KYC verification by running an automatic identity check with the credit bureaus.
Unless the identity check fails, it only takes a few minutes to set up your account, and you won't be required to upload identity documents.
Funding Methods
You can fund your Netcoins wallet via Interac e-Transfers, bank wires, and crypto deposits.
Wealthsimple Crypto funding methods include Interac e-transfer, wire transfers, a linked Visa or MasterCard debit/credit card, pre-authorized debit, and crypto deposits.
Coins Supported
Wealthsimple Crypto offers a broader selection of 50+ cryptocurrencies vs Netcoins' 35+ coins.
Top crypto tokens on both platforms include Bitcoin, Ether, Bitcoin Cash, Stellar, Dogecoin, Chainlink, Enjin Coin, Decentraland, Polygon, Fantom, ApeCoin, The Graph, The Sandbox, Polkadot, Cardano, Solana, Tezos, Chiliz, Yearn Finance, Curve, Maker, Axie Infinity, Uniswap, Gala, Solana, and others.
Trading Fees
Both cryptocurrency brokerages charge high fees compared to other crypto exchanges in Canada, like CoinSmart. That said, Netcoins trading fees are much lower compared to Wealthsimple Crypto.
Netcoins fees
Netcoins trading fees stand at 0.5% per trade. Interac e-Transfers are free, but bank wire processing fees of $30 CAD apply for deposits/withdrawals below $2,500 CAD.
You'll also incur crypto withdrawal fees that vary by coin. For instance, the BTC withdrawal fee is 0.00025 BTC, while Ether costs 0.01 ETH regardless of the withdrawal amount.
Wealthsimple Crypto fees
Wealthsimple Crypto doesn't charge any deposit/withdrawal fee for fiat and crypto, which makes it a kind of commission-free crypto trading platform.
So, is Wealthsimple free?
To make money, Weathsimple Crypto charges an all-in-one operational fee of 1.5%-2% per transaction, which is quite high.
The good thing is that the fee is applied as a bid-ask spread so that you can trade and withdraw your earnings without having to worry about any extra charges.
Crypto Staking
Wealthsimple Crypto offers crypto staking to enable you to monetize your idle digital assets. So far, users can stake Ethereum and Solana on the platform and earn up to 4% of staking rewards per year.
As of this writing, Netcoins doesn't seem to offer crypto-staking services.
Crypto Card
Netcoins offers a prepaid MasterCard via Netcoins Pay that you can use to make purchases using the CAD balance in your Netcoins wallet and earn 1% Bitcoin back on all purchases.
Wealthsimple Crypto doesn't offer a crypto card but has a prepaid Visa card that earns 1% cash back.
Trading Platforms
Both Netcoins and Wealthsimple Crypto offer a basic web interface and mobile crypto trading apps.
They only work as crypto brokerages and, thus, only offer basic features, including limit orders to allow you to buy/sell at set prices and price alerts to keep you updated on market events.
Is Netcoins Safe?
Netcoins is a FINTRAC-registered MSB. It is also fully registered and regulated by the Canadian Securities Administrators (CAS) and BCSC.
To safeguard your data, Netcoins employs BitRank and QLUE blockchain analytic and forensic tools for data encryption.
Is Wealthsimple Crypto Safe?
Wealthsimple Crypto is a safe cryptocurrency brokerage that's compliant with Canadian laws.
Your coins are held in cold storage with its custodial partners, including Gemini and CoinCover, which have $200M each in cold storage coverage to protect your funds from hacks and theft.
The platform also employs state-of-the-art data encryption and 2FA to ensure secure access to your account.
That said, no cryptocurrency exchange is 100% safe and secure, as evidenced by the meltdown of FTX following a serious cash crunch and rumours of a multi-million hack after that.
Thus, it is advisable to withdraw your crypto from exchanges and keep it safely in a non-custodial wallet where you have full control of your private keys.
Related: Is Binance Banned in Canada?
Pros of Netcoins
Trade 35+ coins
A mobile app to trade on the go
Netcoins Pay card to spend your balance and earn 1% Bitcoin back
Cons of Netcoins
High trading and crypto withdrawal fees
Wire transfer fee for amounts less than $2500
A basic platform with limited features
Pros of Wealthsimple
A comprehensive list of 50+ coins
Free fiat and crypto transfers
Mobile app to trade on the go
A simple, all-in-one pricing structure
Multiple funding methods
Insurance for crypto assets
Cons of Wealthsimple
High crypto spreads of up to 2%
A basic platform with limited order types and basic tools
Netcoins Vs Wealthsimple Crypto: Summary
| | | |
| --- | --- | --- |
| Feature | Netcoins | Wealthsimple Crypto |
| KYC verification | Instant | Instant |
| Funding methods | Interac e-transfer, bank wires, crypto deposits | Interac e-transfer, bank wires, linked cards, pre-authorized debit, crypto deposits |
| Supported coins | 35+ | 50+ |
| Trading fees | 0.5% per trade | 1.5%-2% spread fee |
| Deposit/withdrawal fees | $30 CAD wire processing fee for amounts less than $2500 | Free deposits/withdrawals |
| Trading platforms | Basic web interface and mobile app | Basic web interface and mobile apps |
| Crypto staking | No | Yes: ETH & SOL |
| Crypto card | Yes | No |
| Security | BitRank and QLUE data encryption | 2FA, data encryption, cold storage, insurance. |
| Sign up bonus | Get $25 if you trade $100+ | Get $25 if you trade $150+ |
Related: Learn about crypto arbitrage bots and how to hold crypto in a TFSA.
Disclaimer: Cryptocurrency is a volatile and speculative investment. If you decide to invest, we recommend you do your own research and only commit funds you can afford to lose. The author may own one or more of the crypto assets mentioned in this article.