Scotiabank offers an extensive selection of credit cards from three main brands including Visa, Mastercard, and American Express.
If you are a student looking to get a Scotiabank credit card, you will find that the two cards they have specifically designated for students are Visa cards.
The bank also offers other brands of no-fee cards that students can apply for if they meet the eligibility requirements.
Newcomers to Canada may also find it easy to qualify for these student credit cards as they do not require any credit history in Canada to be eligible.
About Scotiabank
Scotiabank is one of the biggest five banks in Canada. It was founded in 1832 and has since established a presence in many other countries.
The bank offers chequing accounts and you get access to a Scotiabank student debit card when you open a Scotiabank Student Banking Advantage Plan.
It also offers savings accounts, student lines of credit and loans, mortgages, and investments.
Scotiabank trades on the Toronto Stock Exchange using the ticker symbol "BNS" and its main competitors are RBC, CIBC, TD, and BMO.
What is a Student Credit Card?
A student credit card is a credit card designed with students in mind. These cards generally come with no annual fees and have low or no minimum income eligibility requirements.
Student credit cards usually offer fewer perks compared to a regular card, however, you can use them to build your credit score in just the same way.
A student credit card may offer lower spending limits and applicants who do not have an income may require a co-signer such as a parent or a guardian in order to qualify.
Scotiabank Student Credit Cards
1. Scotiabank SCENE Visa Card
The SCENE Visa Card is the only credit card you can use to earn Scene+ points. Scene+ points can be redeemed for free movies at Cineplex theatres, and food and drinks at multiple restaurants in Canada.
With the revamped Scene+ rewards program, you can also redeem your points for travel, shopping, merchandise, entertainment, and more.
Scotiabank's SCENE Visa card is a no-fee student credit card and offers:
5,000 bonus Scene+ points after spending $750 in your first 3 months
5 Scene+ points per $1 spent at Cineplex theatres and cineplex.com
1 Scene+ point per $1 spent on everything else
Up to 25% discount off car rentals at participating AVIS and Budget locations
This card does not offer any insurance coverage and supplementary cards are free. Learn more in this SCENE Visa Card review.
2. Scotiabank American Express Card
The Scotiabank American Express Card offers 5,000 Scene+ points ($50 value) after you spend $750 in the first 3 months.
You get an extra 5,000 Scene+ point bonus when you spend at least $5,000 in your first year, for a total bonus valued at $100.
The card offers 2 Scene+ points per $1 spent on groceries, restaurants, and food delivery subscriptions, and 1 point per $1 spent on everything else.
On the insurance side of things, cardholders enjoy access to mobile device insurance, purchase security, and extended warranty insurance coverage.
You can learn more about the card in this Scotiabank American Express review.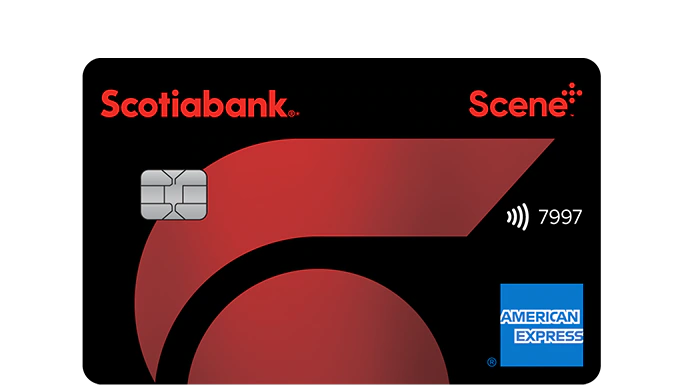 3. Scotia Momentum Mastercard
This no-fee Scotiabank credit card offers 1% cash back on eligible gas, grocery, drugstore purchases, and recurring bill payments; and 0.50% cash back on everything else.
The Scotia Momentum Mastercard also provides a 20% discount on base car rental rates at participating AVIS and Budget locations when you pay using your cards. It has no insurance coverage.
Get more details in this Scotia Momentum Mastercard review.
4. Scotiabank L'earn Visa Card
This card is Scotiabank's second credit card specifically designated for students. The L'earn Visa card has no annual fees and offers:
Up to 1% cash back. You earn 0.25% on the first $500; 0.50% on the next $500, and 1% on all spending over $1,000
Up to 20% discount on car rentals at participating AVIS locations worldwide
Similar to the SCENE Visa, the L'earn Visa card does not offer any insurance coverage. You can learn more about the card in this review.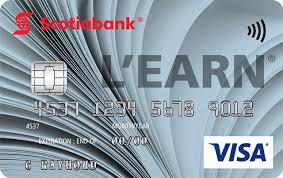 Alternatives to Scotiabank Student Credit Cards
While the basic Scotiabank student credit cards are great, students can also take advantage of these credit cards below that offer better perks and benefits.
You would generally qualify for these credit cards if you earn some income (approx. $12,000 or more per year) and have a good credit score.
5. Tangerine Money-Back Credit Card
The Tangerine Money-Back Card has no annual fees and offers up to 2% unlimited cash back rewards.
In addition to cash back, cardholders enjoy free purchase protection, extended warranty coverage, and 6 months to transfer balances at a low rate of 1.95%.
Cashback earned is paid out monthly and can be used to pay down your credit card balance or transferred to your Tangerine Savings account.
Learn more about this card in this Tangerine Cash Back Card review.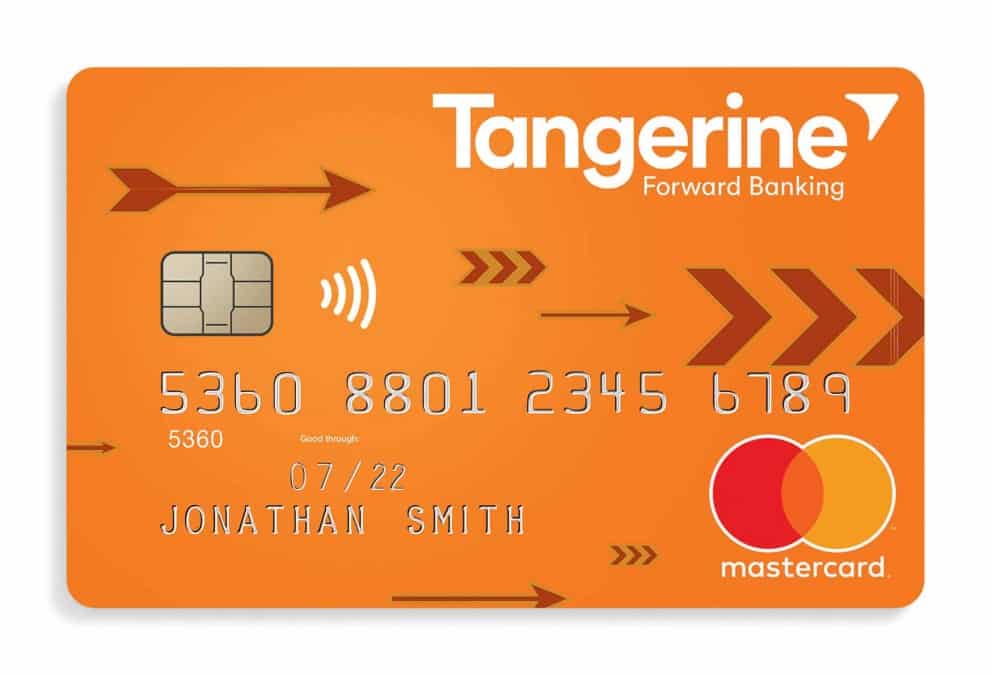 6. KOHO Prepaid Mastercard
The KOHO Mastercard is a free reloadable prepaid card that pays 0.50% cash back on all purchases.
Cardholders also get access to a KOHO budgeting app they can use to set savings goals, monitor cash back earnings, and redeem cash back.
You can load your card using Interac e-Transfer or set up a direct deposit.
The KOHO Card does not require a hard credit pull and there is no minimum income level to qualify. Learn more about KOHO in our full review.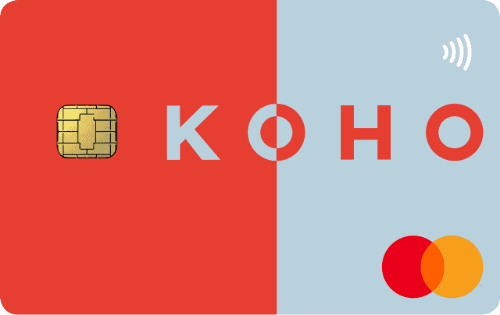 7. BMO Cash Back Mastercard
This student credit card offers 3% cash back on grocery purchases, 1% cash back on recurring bill payments, and 0.50% cash back on everything else.
There is a $500 monthly maximum spending for the 3% and 1% reward categories.
The BMO Cash Back Mastercard also offers up to 25% off car rentals at participating National Car Rental and Alamo Rent a Car locations in addition to purchase protection and extended warranty coverage.
Get more details in the BMO Cash Back Mastercard review.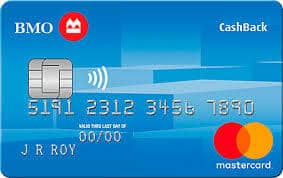 Benefits of a Student Credit Card
A student credit card can be invaluable in helping you learn about how to use credit while responsibly establishing your credit history.
By developing a solid credit profile, you will be able to access loan facilities in the future if you need to do so for major purchases and at competitive interest rates.
You can learn about how to use credit cards smartly.
In summary, the benefits of a student credit card include:
Build your credit score when you use your credit card responsibly. Check your free credit score.
Earn rewards. This may include cash back and points you can redeem for travel, entertainment, merchandise, and more. Some credit cards also offer discounts specific to students at popular retailers and brands.
Enjoy insurance coverage. This includes purchase protection, extended warranty, travel insurance, and car rental coverage depending on the card you apply for. Most credit cards also protect you against fraudulent use.
Access to money when you need it. This is helpful in managing your cash flow, however, you need to be careful about spending money you don't have. Ensure you pay off your balance on time to avoid interest fees.
Personal finance tools. Some banks offer tools you can use to track your spending, budget, check your credit score, and more.
How To Obtain a Student Credit Card
Generally, you should be enrolled in post-secondary education before you can apply to get a student credit card. There are some exceptions and those are discussed later.
To apply, you must be the age of the majority in your province of residence. This means you are at least 18 years old in Alberta, Manitoba, Ontario, Prince Edward Island, Quebec, and Saskatchewan; and at least 19 years old in other provinces and territories.
During the application process, you will be required to provide details pertaining to your school, monthly employment income, residential address, social insurance number, and contact details.
If you are not working along with your schooling and have no income and no credit history, a co-signer may be required in order for you to get a credit card.
You could also be required to secure your credit card by making a deposit in a savings or GIC account that is equivalent to your credit limit.
The security deposit is not accessible until your credit card account either becomes 'unsecured' or you close the account.
Credit Cards for International Students and Newcomers
International students can apply for the same Scotiabank student credit cards available to Canadian citizens i.e. the SCENE Visa Card and L'earn Visa Card. These cards are also available to new immigrants who do not have a credit history in Canada.
In addition to these two cards, newcomers also have access to other no-fee and premium credit cards through the Scotiabank StartRight Program.
Student Credit Card FAQs
What is the minimum income to qualify for a credit card?
The minimum income required to qualify for credit cards in Canada ranges between $12,000 and $15,000. This requirement can be waived for a student application when they have a co-signer and/or put down a security deposit.
What is the best Scotiabank credit card for a student?
Based on the benefits and rewards offered, the best Scotiabank credit card for students is the SCENE Visa card. Note that students can also apply for credit cards not specifically designated for students. For example, the Tangerine Money-Back credit card is a no-fee card with a low-income requirement and it offers more perks. Students can also consider the Scotiabank American Express Card and Scotia Momentum Mastercard.
Do student credit cards build credit?
A student credit card helps you to establish a credit history and if you pay your balance on time, use 30% or less of your credit limit, and limit your credit inquiries, you can raise your credit score.
Do you have to be a student to get a student credit card?
Student credit cards are principally marketed to students, however, non-students can also apply, such as newcomers or those with limited credit history. Given that these cards offer limited perks and credit, there is really no reason to apply for them if you would qualify for a regular one.
Can I get a credit card as a student with no income?
If you have no income, you may be able to open a secured credit card account when you provide the bank with a security deposit. This deposit serves as collateral to protect the bank in the event that you are unable to repay your credit card balance.
What restaurants accept Scene+ points?
You can redeem SCENE points at Swiss Chalet, Harveys, Montana's BBQ & Bar, Bier Markt, East Side Marios, Milestones, Kelseys Original Roadhouse and Fionn MacCool's, D'Arcy McGee's, Paddy Flaherty's and Tir nan Og restaurants.


Have a question about student credit cards in Canada? Leave them in the comments.
Scotiabank student credit cards Review
Summary
Compare the best Scotiabank student credit cards in Canada. Student credit cards help build your credit score, earn rewards, and cash back without paying an annual fee.