Want to get paid to test products in your spare time? There are several companies and sites that offer product testing opportunities in Canada and the United States.
Product testers get free products and provide their opinions about the product's quality, performance, and if it works as expected.
In exchange for your time and feedback, you earn rewards in cash, gift cards, and merchandise.
Learn about how to get paid testing products in 2023.
What is Product Testing?
A product tester's job involves using a product that has been mailed to them and giving feedback to the manufacturer so they can make improvements if needed.
Product testing is a key part of market research.
The research data obtained from product testing is used by companies to fine-tune new products before they are released in the marketplace.
Following the feedback from real users, a company can determine what qualities are most important and how to ensure their product launch goes smoothly.
The free samples and products you may be asked to review include cosmetics, electronics, fashion, pet food, etc.
Product Testing Websites and Companies That Pay You
The list below includes some of the best product testing companies and websites accepting new testers.
Many of them also offer other opportunities to make money, including answering surveys.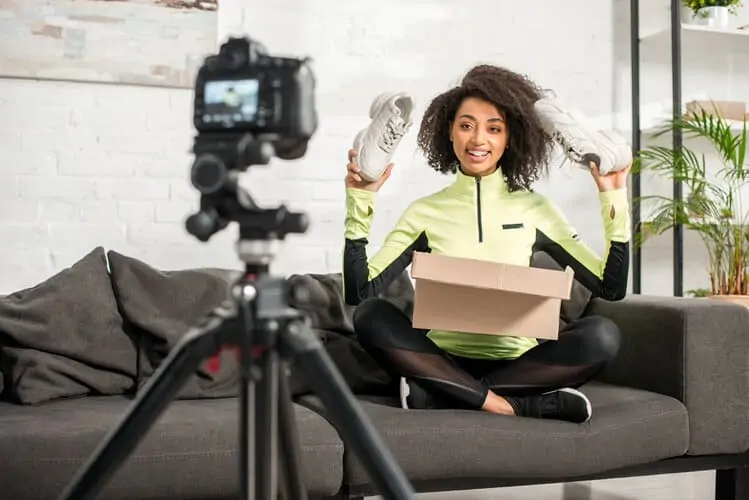 1. Nielsen Homescan
Nielsen Homescan is operated by Nielsen, a world-leading market research company. The panel has thousands of members in Canada and is also available in the U.S. as the National Consumer Panel.
Nielsen Homescan pays you to scan the barcodes of the items you purchase during your weekly grocery runs.
The barcode data is transmitted back to them for processing, and you earn rewards for participating.
You can redeem these points towards merchandise (electronics, kitchen gadgets, apparel, toys), gift cards, and entries into sweepstakes.
As a panel member, you also get invitations to participate in product testing and paid surveys.
Join Nielsen Homescan or read our review.
2. Ipsos i-Say
Ipsos i-Say is an online paid survey site available in multiple countries, including the U.S. and Canada.
In addition to answering surveys, members receive invitations to test products and provide their opinions.
The points you earn can be redeemed for popular gift cards and cash using PayPal.
You can increase your chances of getting "at-home product tests" by completing your i-Say profile with all the relevant details.
Join i-Say or read this Ipsos i-Say review.
3. Product Report Card
Product Report Card recruits product testers in Canada and the United States.
It is free to join, and you receive invitations based on your profile, interests, and demographics.
Product testing categories available on this platform include kitchen appliances, bed and bath, and fitness gear.
You earn up to $10 per survey and can withdraw your earnings starting at $25 for an Amazon gift card or cash through PayPal.
Join Product Report Card or read our review.
4. Pinecone Research
Pinecone Research is another survey site operated by Nielsen. It is available in Canada, the U.S., U.K., and Germany.
This product testing website pays $3 to $5 per survey, and you can redeem your earnings for cash, gift cards, and prepaid Visa cards.
You can only join this platform on an invitation-only basis (use the link below), which makes it sort of an exclusive community.
Nielsen has an A+ rating on the Better Business Bureau (BBB).
Join Pinecone Research or read our review.
5. Survey Junkie
Survey Junkie is a top resource if you want to get paid for your opinions and influence the products being developed by your favourite brands.
It is free to join, and members get survey invites via email.
This market research company is available on smartphones (iOS and Android) via a mobile app.
Survey Junkie has more than 11 million members and a rating of "B" on the BBB.
Join Survey Junkie or read our review.
6. Home Tester Club
The online community of shoppers offers product testing, reviews, and free samples delivered to you in the mail.
It is available in 27 countries, including Canada, the USA, the UK, Australia, France, and India. To get started, register your interest in product tests and complete the profile questionnaire.
Home Tester Club sends you an email when you are selected, and products may take up to 3 weeks to arrive.
You also earn points when you leave a review, and these points help you qualify for even more product tests.
7. PrizeRebel
PrizeRebel offers more than just product testing opportunities. You also get paid to take surveys, watch videos, and participate in offers and contests.
It is free to join, and you can redeem your points for:
Gift cards (Starbucks, Amazon, Best Buy, Nike, iTunes, and more)
PayPal cash
100 PrizeRebel points are equivalent to $1.
Join PrizeRebel or read review.
8. Univox Community
Univox has millions of members who take online surveys about different products and earn cash rewards.
New community members get a $2 bonus here.
You earn points and can redeem them for PayPal cash, Amazon gift cards, a virtual Mastercard, Tango Card, Walmart, and Domino's gift cards.
The minimum payout threshold on Univox is $25.
Join Univox Community or read our review.
9. PINCHme
PINCHme sends sample products from leading brands to its members so they can provide feedback. It was founded in 2013 and has more than 7 million members.
Membership is free, and after completing your profile, you can claim samples each month.
You also earn PINCHme coins you can redeem for exclusive free samples and gift cards.
Samples available on PINCHme include personal care, food, drink, pets, and household products.
10. Toluna Product Testing
Toluna Influencers supports several popular household brands with their market efforts, including the likes of Amazon, Kellogg's, Sony, and Danone.
The company operates in 50 countries and has over 21 million members.
Points are earned when you complete surveys, review products, play games and complete your profile.
You can redeem points for gift cards or cash via PayPal. New Toluna members get 500 bonus points.
11. Valued Opinions
Valued Opinions pays members to review products and participate in surveys.
There are also offers to test product packaging and give feedback on video advertising.
This legit product testing site pays up to $5 per survey, and you can cash out using gift cards from Amazon, Target, Macy's, Nike, and Apple.
Valued Opinions has a 3.7/5 rating on Trustpilot.
12. Chick Advisor
This website offers women the opportunity to test and sample various beauty, supplements, snacks, accessories, baby toys, and household products.
After signing up, you can join the product review club by reviewing at least five products on your own and completing the profile survey.
Chick Advisor is free to join.
13. User Testing
Get paid to test the UX of websites and apps when you join User Testing.
Members earn $4 for every 5 minutes, $10 for a 20-minute test, and up to $120 for live interviews.
User Testing is available in over 40 countries. To sign up, you must:
Have access to a computer or smartphone and the internet
Be at least 18 years old
Have a microphone add-on built into your device
Be able to speak English
Payments are sent by PayPal within seven days of completing the test.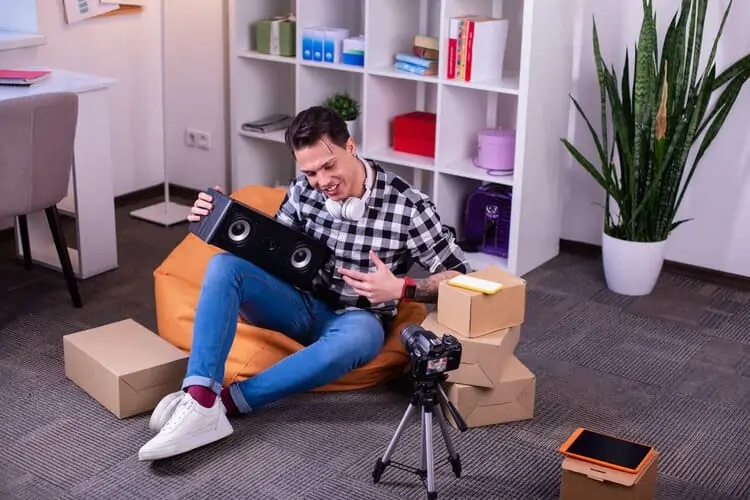 14. Sample Source
Sample Source provides free samples of beauty care, health, household cleaning, and food products to its members.
You rate the product based on your honest opinion of its quality. Recent samples available for request on the site include dog treats, toothpaste, dishwasher soap, wafer bars, eye cream, teas, and various coffee blends.
Products are shipped in the mail and take 5-10 business days.
15. InboxDollars
InboxDollars is a get-paid-to site owned by Prodege, the same market research company that operates Swagbucks.
As a member, you are paid to answer surveys, play games, review products, watch videos, and shop online.
Members earn real cash and can withdraw their earnings starting at $30 via PayPal, cheque, or prepaid Visa cards.
Join InboxDollars ($5 bonus) or read our review.
16. Parent Tested Parent Approved
Products that earn the PTPA "seal of approval" show that they have been "nominated by moms for moms."
As a member, you get free products from a wide range of categories to test and earn points for doing so.
PTPA also rewards members when they participate in contests and refer friends.
Free baby samples and products available as of this writing include baby diapers, toys, air purifiers, baby bottles, eczema and rash relief, baby ointment, and free CAA membership.
17. American Consumer Opinion
American Consumer Opinion, or ACOP, is a market research firm operated by Decision Analyst, Inc.
Members are paid to evaluate new products, review new advertisements, and answer paid surveys.
You earn 100 – 5,000 points per project equivalent to $1 – $50. Earnings are paid out by cash or gift cards.
ACOP is available in Canada and the U.S., with its headquarters in Arlington, Texas.
18. Influenster
Influenster has more than 6.5 million reviewers. Each month it sends out thousands of boxes (VoxBoxes) full of free products to its members, who then provide feedback.
The boxes can be worth hundreds of dollars depending on what they contain, e.g. perfumes, creams, beverages, baby gear, food, pet suppliers, and electronics.
If you already have a big social media presence, Influenster may be for you.
19. Social Nature
Social Nature is a legit product testing company that sends environment-friendly products to its members for review.
For example, you could be asked to rate vegan mascara, organic deodorants, snacks, drinks, protein powders, gluten-free foods, and more.
Free product samples are mailed to your address, and they usually cover the shipping costs as well.
Social Nature product testing is only available in Canada and the USA.
20. Shopper Army
Shopper Army was established in 2014 and has over 200,000 members.
It pays users to test and review products while also earning cashback when they shop online.
You can redeem your cash back starting at $5 using PayPal or Amazon e-gift cards.
Read Shopper Army review.
21. Product Testing USA
This product testing site is available in the U.S., U.K., and Australia.
Members get opportunities to test games, electronics, makeup, toys, and household gadgets.
You can also accept mystery shopping tasks in your area.
22. BzzAgent
With several popular brands such as Nestle, L'Oreal, Unilever, Danone, and P&G featured on the platform, BzzAgent is a great place to find free products for testing.
Make sure you complete your profile after registration so you can qualify for tests.
Each product testing assignment comes with instructions on how to provide feedback, post reviews on social media, and more.
BzzAgent is open to residents of Canada, the U.S., and the U.K.
Extra Product Testing Opportunities
The companies below also recruit product testers:
23. McCormick Corporation
You may be eligible to test products every 3 months. Products offered include snacks, beverages, and seasonings.
24. Johnson and Johnson Friends and Neighbors
Members get invitations to test products or participate in focus groups, surveys, and consumer panels.
You may receive cash payments via direct bank deposits.
25. Best Buy Baby Samplers Club
Expectant parents and those with kids under age two can join the Baby Samplers Club and get invites to test free baby products.
26. L'Oreal Consumer Testing
Join the L'Oreal consumer participation program and get opportunities to try different beauty products.
27. Vindale Research
*No longer operating*. Vindale is one of the best sites that pay to test products. Members earn up to $50 per task and can redeem earnings via PayPal.
Other ways to earn on Vindale Research include paid surveys, referrals, paid emails, and video ads.
New Vindale members get a $1 bonus using the link below.
How To Become a Product Tester and Get Paid
Brands want to test their products before they proceed with large-scale production and launches.
They often use product testing companies and market research firms to help them gather important consumer feedback and use this data to inform their research and development efforts.
One easy way to get product testing gigs is to sign up with some of the sites on this list and complete your profile.
When you are invited to participate in a product testing survey or review, make sure to respond quickly and provide detailed and useful feedback.
You can also get free paid product testing jobs by joining the mailing list of your favourite brands or checking whether they have an in-house consumer panel.
How Much Money Can I Make from Testing Products?
Like paid surveys, product testing won't pay you much money.
The rewards vary as well. Some product testing sites only give you free samples without further compensation. While some offer free products and points you can redeem for cash or gift cards.
Based on our list of product testing sites, each task can pay up to $100. However, the average pay is closer to $5 per completed product review or survey.
Is Product Testing Worth It?
Testing free products and samples in your spare time does not involve much work.
While you won't earn a lot of money, it can be fun, and sometimes you get exclusive products that are worth hundreds of dollars.
For even more ways to make money online, check these resources:
Are you a product tester? Tell us about your experiences in the comments.