A free prepaid credit card in Canada is a safe and convenient way to pay without using cash or paying card fees.
Prepaid credit cards come in many varieties and purposes. Save money by knowing which ones are free and suitable for your needs.
Below I cover the best reloadable prepaid credit cards in Canada, where to buy a prepaid credit card in physical and virtual form and more.
Key Takeaways
Free prepaid credit cards in Canada are a safe and convenient way to pay without using cash and often without paying card fees.
Prepaid credit card functions are backed by card networks like Mastercard or Visa and are accepted almost everywhere.
Some of the best prepaid cards in Canada are the Neo Money Card, KOHO Easy Prepaid Mastercard, EQ Bank Card, Wealthsimple Cash Card and AC Conversion Visa Prepaid Card.
Best Prepaid Cards in Canada
Below is a list of prepaid cards with no fees that earn cash back when you use them for spending.
Neo Money Card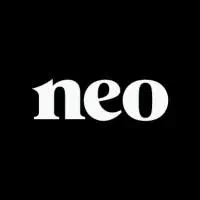 Unlimited 5% average cash back
No monthly fees + $20 bonus
2.25% non-promo interest rate paid on balance
Unlimited free transactions
Get a Mastercard for payments online and ATMs
Access to a no-annual-fee credit card
The Neo Money Card is a no-fee prepaid Mastercard that is a high-interest savings account, chequing account and rewards card all in one. It allows you to access your balance and spend it in-store or online without manually loading funds into your prepaid card.
There are no annual or monthly fees and no minimum deposit. It offers a 5% average cashback as a rewards rate at over 10,000 partners across Canada, with unlimited cashback. For your first purchases at various retailers, the cash back rate can be as high as 15%.
The card also features free Interac e-transfers, mobile bank-to-bank transfers and bill payments.
New users get a $20 bonus after funding their account with at least $50. They also get access to a high interest savings account that earns up to 3.75%.
KOHO Easy Prepaid Mastercard
The KOHO Easy Prepaid Mastercard is a prepaid credit card with no annual or monthly fee, no hidden fees and comes with free e-transfers.
This free plan earns 1% cash back on groceries and transportation and pays 0.5% interest on your entire balance. 
The KOHO virtual prepaid credit card lets you shop securely online while helping build your credit history through the Credit Building feature, an optional add-on that has a fee.
KOHO Easy Prepaid Mastercard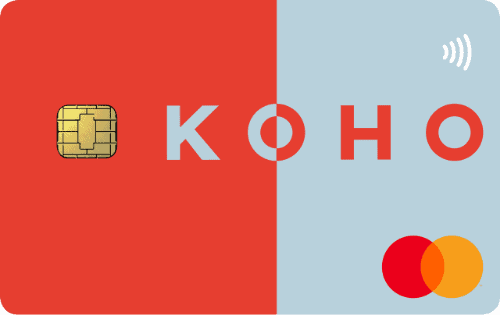 $20 sign-up bonus after first purchase
Earn up to 5% cash back
0.50% savings interest on your balance
$0 monthly fee
EQ Bank Card
The EQ Bank Card is a reloadable prepaid card with no annual and monthly fees. It earns 0.5% cash back on all purchases, including groceries and restaurant bills, while earning 0.5% interest on your prepaid balance.
The card offers 2.50% interest on everyday banking and 0.50% bonus interest when you deposit your pay directly or set up recurring pre-authorized debits.
There are no minimum balance requirements. Interac e-transfers, bill payments and electronic funds transfers are all free and unlimited.
Earn 2.50%* interest on your balance
0.50% cash back on purchases
No monthly account or FX fees
Free ATM withdrawals
Wealthsimple Cash Card
The Wealthsimple Cash Card is a prepaid Mastercard that lets you spend directly from your cash account, whether online or in-store. It also earns 1% back in cash, stock or crypto every time you spend using your Wealthsimple card.
The account comes with a digital and physical card you can manage from the Wealthsimple app, along with your rewards and spending preferences. It also has no monthly or annual fees, overdraft charges, foreign transaction fees and ATM fees.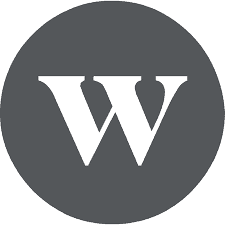 Prepaid Mastercard
1% cash back on all purchases
Free money transfer app
Access to virtual and physical card
AC Conversion Visa Prepaid Card
The AC Conversion Visa Prepaid Card is a zero-fee reloadable prepaid card you can use in locations that accept prepaid Visa cards in Canada and anywhere Visa is accepted.
There are no annual fees, minimum balance requirements, and foreign transaction fees. With this card, you can earn 1% cash back for each dollar you spend.
You can use this prepaid Visa card to spend up to 10 foreign currencies at a time. You do not need to be a CIBC client to order the prepaid card. No minimum load is required. However, note that FX fees apply when paying in a different currency other than the ones loaded on the card.
Prepaid Credit Cards Explained
A prepaid credit card is a payment alternative where you load money in advance. They often do not come with annual fees and have no credit score requirements. Essentially, a prepaid card functions like a debit card but with the perks of a credit card.
Typically backed by a card network like Mastercard or Visa, these cards are accepted almost everywhere debit cards are. They are often used to make purchases and pay bills.
The prepaid credit card is technically not a credit card since there is no actual credit involved. Unlike debit cards, prepaid credit cards are not linked to a chequing account but require you to load money onto the card.
Like gift cards, you add value to the prepaid credit card before you can use it and spend only up to the amount you have loaded onto it. Prepaid credit cards are sometimes called reloadable credit cards or prepaid cards.
Prepaid credit cards come in two types: reloadable and non-reloadable cards. Reloadable prepaid credit cards in Canada can be topped up unlimited times through an app, online e-transfer or at a retail location. Non-reloadable cards are loaded with a set amount of money and can be loaded only once.
Are Prepaid Cards Free?
Prepaid cards can be free or with fees. Some providers offer prepaid credit cards with no annual, monthly or activation fees.
Others impose monthly fees, while some charge by transaction in addition to activation fees, balance inquiry fees, reload fees, ATM fees or inactivity charges.
You can avoid these fees by choosing a prepaid credit card that offers a free reload option, a fee waiver, or a network of free ATMs.
Where To Buy a Prepaid Credit Card in Canada
Prepaid credit cards are available in reloadable and non-reloadable varieties. You can purchase non-reloadable prepaid credit cards in retail stores, grocery stores, drug stores, convenience stores and gas stations. Non-reloadable cards are often sold alongside gift cards.
As for reloadable prepaid credit cards, you can get them from banks, credit unions, fintech companies, gas stations, large stores, Canada Post outlets, online or over the phone. You may also receive the card by mail or in person.
Getting Virtual Prepaid Credit Cards in Canada
Virtual prepaid credit cards are available in the country. Designed for online use, virtual prepaid credit cards in Canada provide a quick and convenient way to pay and make online shopping a breeze.
They are mobile wallets with the card number stored securely on the card. The virtual card with the digitally-generated card number differs from your actual card, so you can use it to transact online without exposing your credit card details.
Virtual prepaid credit cards in Canada include KOHO Prepaid Mastercard, Wealthsimple Prepaid Mastercard, Float Prepaid Business Credit Card and Loop.
FAQs
Can I get a prepaid card without a bank account? 
A prepaid card does not require you to have a bank account. There is also no credit check. You can obtain these cards in stores, at Canada Post, bank branches or online either directly from the card's website, store or bank. 
Do prepaid Visa cards work in Canada? 
A prepaid visa card in Canada can be used anywhere Visa cards are accepted, whether in-store or online. Visa prepaid cards are reloadable and are issued by Digital Commerce Bank and Peoples Trust Company. 
What is the easiest way to get a prepaid card? 
The easiest way is to get a prepaid card at retail locations. These include grocery stores and drug stores, where you can easily purchase them. 
Is Monzo a prepaid card? 
No. Monzo is a debit card you can use with your Monzo bank account. Monzo is an app-based digital bank in the UK that offers Mastercard debit cards you can use anywhere in the world. 
Related: