The long-awaited Wealthsimple Cash Card is here (in Beta) and already proving itself as one of the best prepaid cards in Canada.
While there is no formal release date for when this card will become available to anyone who wants it, you may already have received an invite to claim yours if you have a Wealthsimple Cash account.
I received mine in the mail recently and have loved using it so far.
This Wealthsimple Cash Card review covers how it works, fees to watch out for, and how to earn cash back.
Wealthsimple Cash Card – At a Glance
Rewards: Earn 5% cash back on restaurant and food delivery purchases at select periods.
Welcome offer: Get a $10 bonus when you sign up for Wealthsimple Cash using referral code (WCEYAP).
Interest rates: Not applicable
Annual fee: $0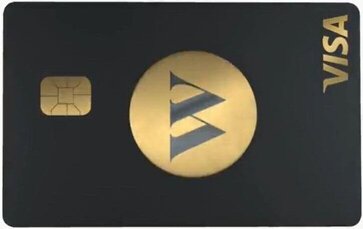 What is the Wealthsimple Cash Card?
The Wealthsimple Cash Card is a prepaid Visa card offered by Wealthsimple Payments Inc. via its partnership with People's Trust Company and Visa International.
Also referred to as Cash Card, the Wealthsimple Visa Prepaid Card is a key feature of the company's P2P money transfer app known as Wealthsimple Cash.
While the app is primarily for receiving and making payments instantly, the Cash Card makes it possible to withdraw money at ATMs, make POS payments, waive FX fees, and earn cash back effortlessly.
Wealthsimple Visa Prepaid Card Benefits
No Annual Fees: The Wealthsimple Cash Card has no monthly or annual fees. This makes it a great option if you are looking for a no-fee cash back credit card.
Earns Cash Back: The average prepaid card is only for convenience and doesn't offer rewards. Not so with the Cash Card. You earn 5% cash back on weekends when you spend on restaurant, bar, and food delivery purchases.
The cash back window starts on Fridays at 12 am EST and ends at 11:59 EST on Sundays.
Merchants that qualify for the 5% earn rate fall into these 4 Visa merchant category codes:
5812: Eating places and restaurants
5813: Drinking places
5814: Fast food restaurants
5499: Convenience stores and speciality markets
Cash back earned is paid out within 7 business days of completing the transaction.
No FX Fees: Looking for a credit card that waives foreign currency conversion fees? The Cash Card does not charge extra fees when you use your card for purchase abroad or make payments in currencies other than the Canadian dollar. This means you can save up to 2.5% in FX fees.
ATM Cash Withdrawals: Use your physical prepaid card to withdraws cash at any ATM like a debit card.
POS Payments: This card can be used at millions of locations where Visa cards are accepted. Simply tap to make POS payments up to $250.
Apple and Google Pay Compatible: This card works with Apple, Samsung, and Google Play, making it easy to complete purchases while on the go.
Virtual Card: In addition to the physical card, you get a virtual Wealthsimple Card in-app you can use. There's no need to always carry the physical card around.
Downsides of Wealthsimple Cash Card
If you were expecting a tungsten metal Wealthsimple Cash card, you may be disappointed. It only appears to be available as a plastic card right now.
Prepaid cards don't affect your credit score, so don't expect to use this card to build your credit score.
Lastly, cash back is currently limited to mainly restaurant purchases. It will be nice to be able to earn cash back on all purchases soon!
How To Use The Wealthsimple Cash Back
If you don't have a Wealthsimple Cash account, sign up here (use code WCEYAP for a $10 bonus)
The Wealthsimple Cash Card is in beta and you can join the waiting list.
When you are invited to apply, it may take 2-3 weeks to get your card in the mail. In the meantime, you can use the virtual Cash Card on the app.
When you receive the physical card, call 1-877-868-0854 to activate it and set your PIN.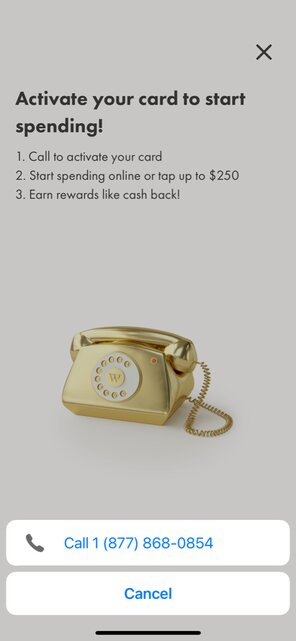 Note the following transaction limits when using your card:
| | | |
| --- | --- | --- |
| | Per Transaction | Per Day |
| Transaction limit | Unlimited | Unlimited |
| Maximum spending limit | $10,000 CAD | $10,000 CAD |
| ATM withdrawals | $500 CAD | $1,000 CAD |
Wealthsimple Cash Card Fees
The Wealthsimple Cash Card does not charge fees for:
Foreign currency purchases
ATM withdrawals in Canada
ATM withdrawals outside Canada
Note that fees may be charged by ATM operators and other financial institutions that are involved when you make a transaction.
For example, the standard ATM withdrawal fee in Canada is up to $3.
Is Wealthsimple Cash Card Safe?
This card is issued by People's Trust Company, a Canadian financial institution based in British Columbia. People's Trust also issues the prepaid cards offered by KOHO and Mogo.
The cash in your Wealthsimple Cash account is held at a custodial account with Canadian Western Trust Bank (CWB).
Since CWB is a member of the Canada Deposit Insurance Company (CDIC), this means your deposits are protected up to $100,000 if it becomes insolvent.
Wealthsimple Cash Card vs. KOHO Prepaid Visa Card vs. Mogo Card
KOHO Prepaid Visa:
This reloadable prepaid Card is offered by KOHO and comes with a free budgeting app. The regular KOHO Card is free, however, you can also upgrade to KOHO Premium.
Users earn 0.50% to 2% cash back on all purchases and when you join here, you get a $20 welcome bonus.
Learn more about KOHO in this review.
Mogo Card:
The Mogo Platinum Visa Prepaid Card does not offer cash back rewards. Instead, a tree is planted each time you pay your card.
Users also get access to free monthly credit score monitoring and identity fraud protection.
Get the Mogo Card or read my review.
| | | | |
| --- | --- | --- | --- |
| Features | Wealthsimple Cash Card | KOHO Prepaid Visa Card | Mogo Card |
| Monthly fees | $0 | $0 ($9 for KOHO Premium) | $0 |
| Earn cash back | 5% at restaurants on weekends | 0.50% – 2% on all purchases | n/a. 1 tree planted per transaction |
| FX fees | Waived | 0%-1.5% | 2.50% |
| Earn interest on your balance | n/a | 1.20% if eligible | n/a |
| Mobile app | Yes | Yes | Yes |
| Virtual card | Yes | Yes | No |
| Apple/Google Pay | Yes | Yes | Yes |
| Budgeting tool | No | No | No |
| Credit card | No | No | No |
| Card type | Visa | Visa | Visa |
| Welcome bonus | $10 with referral code WCEYAP | $20 bonus with code CASHBACK | n/a |
Conclusion
Wealthsimple offers several innovative financial products that help Canadians save on fees and increase their net worth.
The Wealthsimple Cash Card and app aim to revolutionize how we spend, send and receive money while saving money and earning rewards.
Wealthsimple Cash FAQs
Does Wealthsimple Cash have a debit card?
The Wealthsimple Cash Card is a prepaid card that works like debit. You can use it to pay for purchases or withdraw money at an ATM.
How do I get a Wealthsimple Cash Card?
Sign up for a Wealthsimple Cash account and wait for an invitation to apply for the card.
Does Wealthsimple Cash offer a sign-up bonus?
Yes, new Wealthsimple Cash users get a $10 bonus when they enter the promo code WCEYAP during registration.
Related:
Have you tried the Cash Card? What are your thoughts?
Wealthsimple Cash Card review
Summary
The Wealthsimple Cash Card offers cash back on restaurant purchases. This Wealthsimple Cash Prepaid Card review covers its benefits, downsides, fees, and whether it is safe.