EQ Bank, one of Canada's best online banks, is now available in Quebec.
Residents of Quebec can open the popular EQ Bank Savings Plus Account and earn a competitive 2.50% interest rate on every dollar. They can also access Tax-Free Savings Accounts (TFSA) and Guaranteed Investment Certificates.
EQ Bank Accounts Available in Quebec
Quebecers can open these accounts online on the EQ Bank website:
EQ Bank Savings Plus Account
EQ Bank Joint Savings Plus Account
EQ Bank TFSA Savings Account
EQ Bank GICs
Overall, these accounts do not charge monthly fees, and you earn high-interest rates.
EQ Bank savings and GIC accounts are eligible for CDIC deposit protection.
EQ Bank Savings Plus Account
The Savings Plus Account is a high-interest account that includes several chequing account features, such as unlimited bill payments, Interac e-Transfers®, and mobile cheque deposits.
It pays 2.50% interest on your balance and does not require a minimum balance.
You can open this account with up to three other people if you need a joint bank account.
EQ Bank TFSA Savings Account
Save money in a tax-free savings account and keep the income for yourself.
If you are over 18, your contribution limit in 2023 is $6,500. And if you have been eligible to contribute since the TFSA was launched in 2009, your contribution room may be up to $88,000.
TFSAs are available to residents in all Canadian provinces and territories, including Quebec.
The EQ Bank TFSA account pays 3% interest.
EQ Bank GICs
With GICs, you earn guaranteed returns for a specific length of time.
EQ Bank GICs are offered with various terms, including 3-27 months and 1-10 year terms.
As of this writing, you could earn 5% interest with a 1-year GIC.
The minimum deposit for GICs is $100.
How To Open an EQ Bank Account in Quebec
EQ Bank does not have physical branches you can walk into.
You can open an account online by visiting the relevant web pages:
The online application takes about 5 minutes, and you will need your Social Insurance Number.
You can fund your new account by linking a bank account at another financial institution.
To withdraw funds, you can send money to a limited bank account or use Interac e-Transfer® or Electronic Funds Transfer (EFT).
EQ Bank does not offer its US Dollar Account and RSP Savings and GIC accounts in Quebec.
EQ Bank Alternatives in Quebec
EQ Bank's online banking competitors in Quebec include Tangerine and KOHO.
Tangerine Chequing Account


No monthly account fees
Unlimited free transactions
Up to 0.10% interest on balance
Access to a no-annual-fee credit card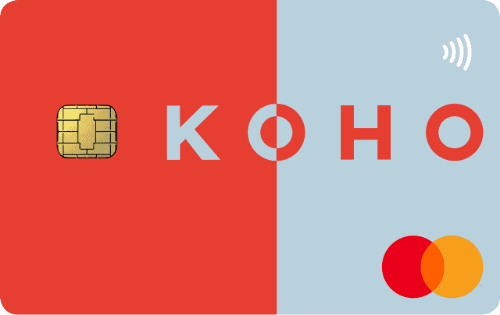 $20 sign up bonus after first purchase (use promo code CASHBACK)
Earn up to 5% cash back
Up to 2.00% savings interest on your balance
Unlimited Interac e-Transfers