EQ Bank recently updated the high-interest rates on its Guaranteed Investment Certificates (GICs), and it is a big win for savers.
Under the low-interest environment of the last few years and highly depressing savings and GIC rates offered by the big banks, investors (including myself) have pretty much given up on GICs. When inflation rates are considered, savers have either had to settle for negative or, at best paltry returns.
EQ Bank and other online banks have worked at changing the narrative by providing no-fee online-only banking with unlimited and free transactions, savings accounts with better rates, and in some cases, no-fee interest-earning chequing accounts.
EQ Bank GICs in 2023
EQ Bank offers a variety of GIC products for regular savings as well as TFSA and RSP accounts.
These GICs offer competitive rates compared to what you get from the big banks, and they come with various terms. You also don't pay an account maintenance fee.
There is no minimum deposit in an EQ Bank GIC account, and your funds enjoy CDIC protection up to a maximum of $100,000 per depositor.
Also, EQ Ban is now in Quebec. Read on to learn about the new GIC rates available.
Best EQ Bank GIC Rates
These are some of the best GIC rates in Canada right now.
Short-Term Non-Redeemable GICs
3 months: 2.65%
6 months: 3.50%
9 months: 3.75%
15 months: 5.00%
27 months: 4.75%
Long-Term Non-Redeemable GICs
1 year: 5.00%
2 years: 4.85%
3 years: 4.55%
4 years: 4.40%
5 years: 4.30%
6 years: 4.10%
7 years: 4.10%
10 years: 4.10%
You can also get a 3.10% rate on a TFSA GIC with a 3-month term.
What is a GIC?
A GIC is a type of savings/investment account that offers a guaranteed rate of return over a specific period of time. The maturity period of a GIC can vary anywhere from a few months to several years.
A GIC is a low-risk investment since it guarantees your capital, and you know how much to expect back as profit.
EQ Bank GIC Rates vs. Competition
A quick look at the GIC rates offered by many of EQ Bank's competitors shows why these new rates are great. Compared to what many of the big banks are offering, you are earning a lot more on your GIC investment.
For example, for a 1-year term, non-redeemable GIC, some of the best rates I could find for EQ Bank competitors on January 6, 2023, include:
Ideal Savings: 4.65%
Simplii: 4.50%
Tangerine: 4.85%
RBC: 4.65%
TD: 4.65%
The disparity in interest rates (returns) can sometimes be significant, and EQ Bank has one of the best offerings on the market.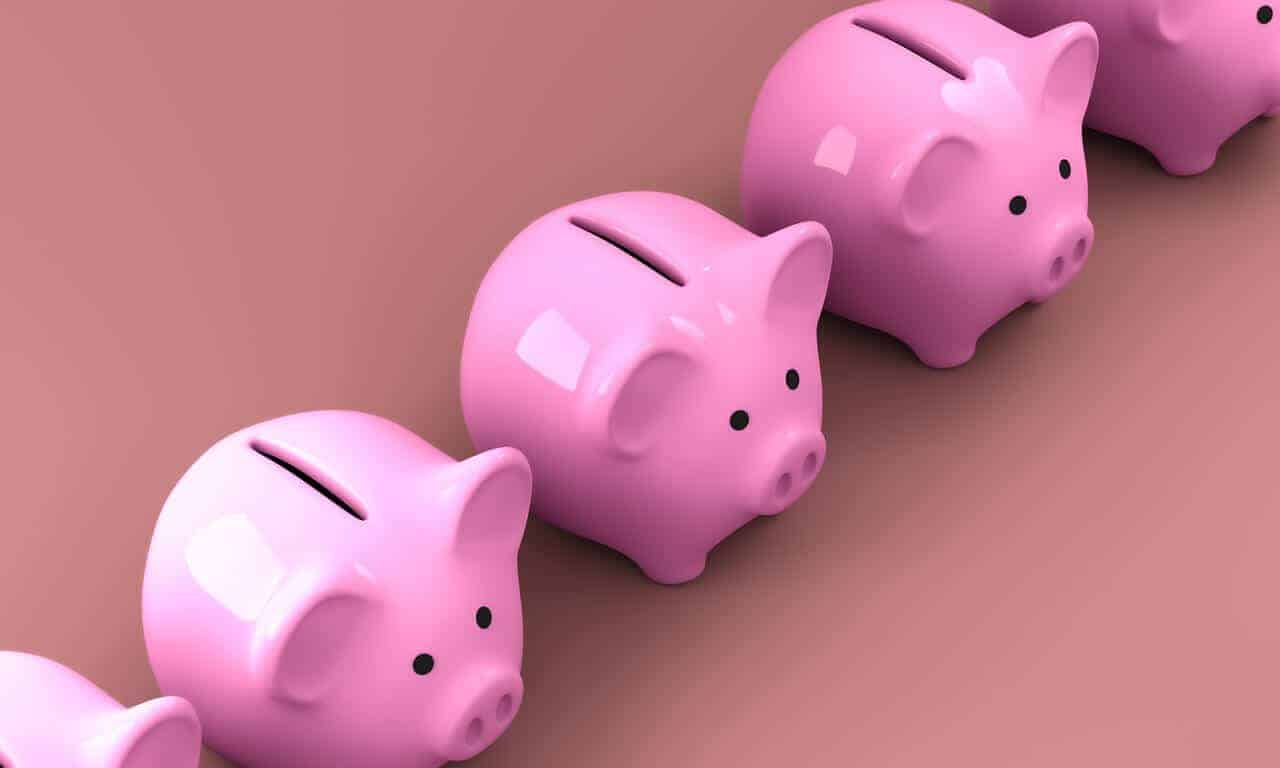 Why Choose EQ Bank GICs?
Competitive High-Interest Rates: As shown above, you could be making up to an additional 1.00% on your GIC investment compared to some big banks (i.e. EQ Bank vs. Big 5 Banks).
If inflation rounds up to around 2% for the year, a 1-year GIC at 0.50% would have returned a negative 1.50%, leaving you with a lower purchasing power.
Low Minimum Investment: You can open a GIC account at EQ Bank for just $100! Most competitors have a $500-$1,000 minimum starting deposit. This makes it possible for virtually anyone to open an account.
Lots of Choices: With so many terms available, including as low as 3 months and up to 5 years, you can tailor your GIC investment to meet your financial needs.
Safety: EQ Bank is a trademark of Equitable Bank. Equitable Bank is a member of the Canada Deposit Insurance Corporation (CDIC). This means your funds are eligible for deposit insurance, subject to maximum coverage limits.
Closing Thoughts
GICs are a great investment vehicle when you want to save for a short-term goal and desire higher returns than is available on a savings account.
Be it a vacation, home down payment, vehicle purchase, or other financial goals, an EQ Bank GIC can be your gateway to increasing your net worth.
Related Posts:
Interest rate

Minimum deposit

Fees

Convenience
Summary
EQ Bank offers some of the most competitive GIC rates you can find in Canada. They also offer a high-interest savings account for your short-to-medium term saving needs!
Pros
Low minimum deposit required
High interest rates
CDIC insured
No fees