This post may contain affiliate links. Please read my disclosure for more info.
Updated for 2019!
The 2019 tax filing season will soon be here and if last years timeline is anything to go by, it will kick off around the third week of February 2019. The tax-filing deadline for most Canadians (for the 2018 tax year) is on April 30, 2019. For those who are self-employed, or who have a spouse/partner who is self-employed, the deadline extends until June 15, 2019.
Filing your taxes on time is not just about the potential of tax refunds. A late tax filing can result in monetary penalties and can also delay or affect your government benefits negatively.
What Are The Penalties For a Late Tax-Filing in 2019?
The government wants every penny they are owed and they want it in good time. As such, there are penalties for filing a late tax return if you have an unpaid tax balance. If you are getting a refund or your tax balance is zero, there will be no penalties for sending in your return after the deadline date.
Penalties for filing your income tax and benefit return late when you owe the Canada Revenue Agency (CRA) are as follows:
Late-Filing Penalty
An immediate penalty of 5% on your tax balance owing plus 1% of your balance owing per month for up to 12 months is levied by the CRA.

For example, if you owe the taxman $5,000 in taxes and send in your tax return 12 months late, your tax bill increases to:
$5,000 x 5% = $250, plus
$5,000 x 1% x 12 months = $600
Late-filing penalty = $850, increasing your overall tax bill to $5,850.
This amount does not include the additional interest penalty.
If you were late in filing your taxes in previous years as well, the CRA can increase your "late-filing" penalty to 10% of your tax balance, plus 2% per month up to a maximum of 20 months.
Interest
In addition to the "late-filing" penalty, the government will also charge interest on the amount of taxes you owe, including the penalties.
Note: Although freelancers/self-employed individuals can wait until June 15, 2019, to file their taxes, any taxes owing beyond April 30, 2019, is also subject to the same penalties like everyone else.
There are some instances where the CRA may be able to waive penalties/interest on taxes owing if you can show that circumstances beyond your control prevented you from meeting your tax obligations, such as financial hardship, natural or man-made disasters, serious illness or accident, postal strike, etc.
Use Form RC4288 to request the penalty waiver.
Tax-Tip: Even if you are unable to pay CRA what you owe them in taxes, it still makes sense to file your taxes before the April 30 deadline. Doing this means that you avoid the late-filing penalty and will only be on the hook for interest payments.
Related: Filing Your taxes Using TurboTax


Is Tax Filing Compulsory?
It depends.
If you don't owe the government any taxes, you may not need to file a tax return. However, there are other reasons why you may need to file a return and they include if:
There are a few other scenarios where a tax return filing is required even if you do not owe taxes. If in doubt, just file – there are many ways to do it for cheap, or even free.
How To File Your Taxes in 2019
There are so many ways to go about filing your taxes in 2019, depending on your circumstances or preferences. Some of the options available include:
Online Tax Software: There are many brands of tax software you can use for filing your taxes. Depending on the level of support you need, you can choose the free or paid versions. Examples are TurboTax Free, TurboTax Online (15% discount link), SimpleTax, H&R Block Tax, Studio Tax, GenuTax, AdvTax, Ufile, and Future Tax.
Tax software simplify the filing process since you can connect to an existing CRA My Account and use the "auto-fill my return" feature to automatically populate a good portion of your information. This automated process can help to reduce the likelihood of errors occurring.
Using an online software means that you can send your tax return directly to CRA through NETFILE, and get your refund back in 2 weeks or so. Additionally, you will have your tax information for previous years stored online and easily accessible for reference in the future.
Paper Return via Mail: Some people prefer to do their taxes the old-fashioned way. For 2018, the CRA mailed out tax forms to paper filers to hasten the process. If you prefer to file a paper return and did not receive them in the mail, you can order a paper copy or download them here.
Paper-filers expecting a tax refund have to wait for up to 8 weeks.
CRA File My Return: For the 2019 tax season, CRA is offering to help low-income individuals complete their tax return via automated phone service. This service is free and eligible persons will be notified through the mail.
Community Volunteer Income tax Program: Through this program, tax clinics across Canada assist individuals with modest incomes and simple taxes with completing their tax returns.
Related: Tax Deductions For Freelancers and Home-Based Businesses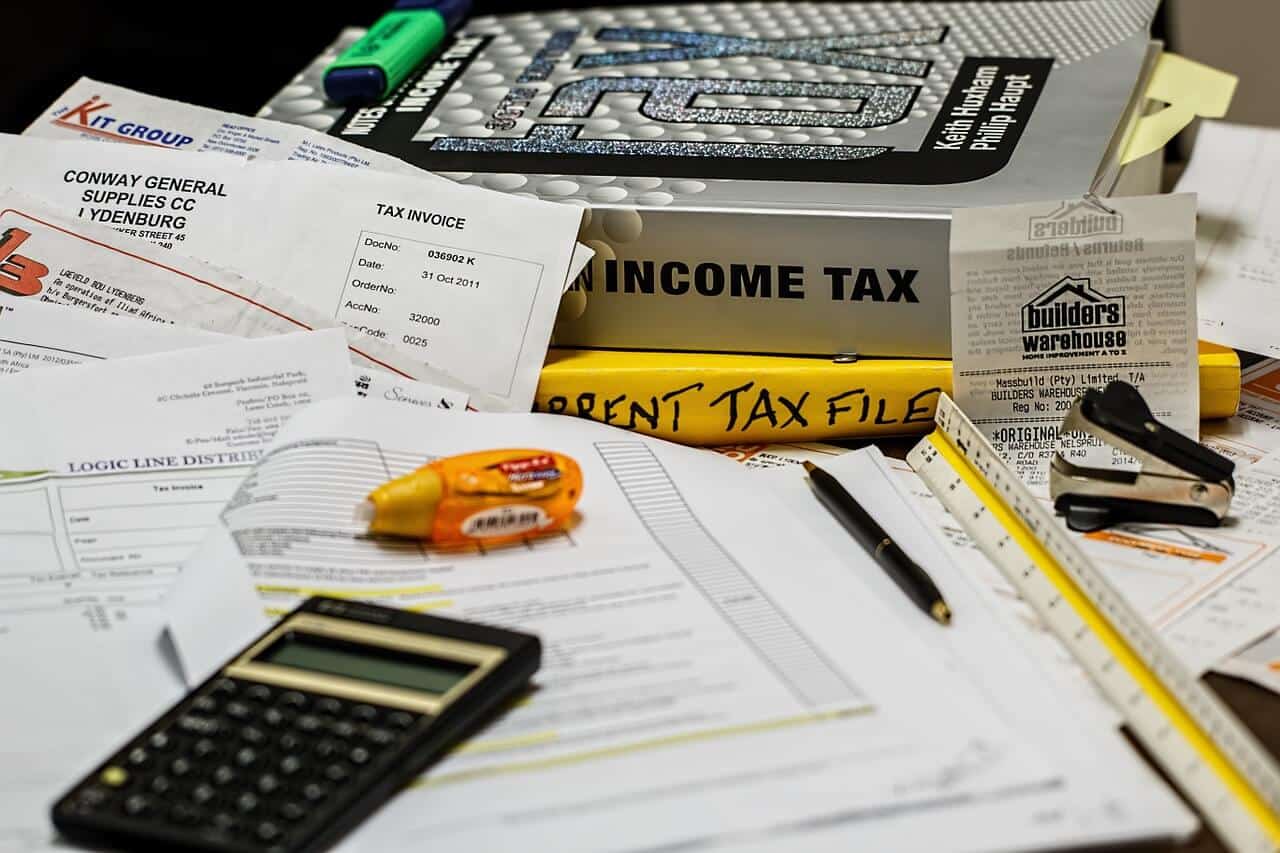 2019 Personal Tax Changes
Some of the new tax developments that will come into effect in 2019 and which will affect your tax filing in future years include:
The small business tax rate has been reduced from 10% to 9%. Also, note that there is now a lower limit to the passive income small business owners can keep before higher corporate tax rates kick in.
Low-income workers will receive an increase in Canada Workers Benefits (a refundable tax benefit formerly known as the Working Income Tax Benefit).
New carbon taxes have been introduced and fuel costs are expected to go up starting in April 2019. Direct tax rebates will be available to residents of provinces that do not yet have an agreement with the federal government (Manitoba, Ontario, New Brunswick, and Saskatchewan).
The Enhanced CPP goes into effect with rates increasing to 5.1%. The maximum pensionable earnings for 2019 is $57,400. While CPP payments have increased, EI premiums will drop by 4 cents for every $100 of insurable earnings (i.e. from $1.66 to $1.62 per $100).
The RRSP deduction limit for 2019 increases to $26,500 (up from $26,230 in 2018).
You can file your simple taxes for free with TurboTax FREE or choose TurboTax Standard and get 15% off!
Personal Tax Changes in 2018
Some of the tax changes for the 2018 tax season include old tax credits that are now eliminated and some new/improved tax credits.
Eliminated tax Credits
Education and Textbook Amounts: The Federal education and textbook credits have been eliminated. Carry-overs from previous years can still be used or carried forward.
Children's Credits: There are no more credits for children's arts and fitness programs.
Public Transit Tax Credit: You can claim your monthly bus/subway passes up until June 30, 2017. Any passes after this date are not eligible for this tax credit since it has been scrapped as well.
New and Improved Tax Credits
Canada Caregiver Amount: The tax credits available to anyone who cares for an infirm family member (i.e. The Family Caregiver Amount, The Caregiver Amount, and The Amount for Infirm Dependants aged 18 or older) have now been combined into one tax credit – The Canada Caregiver Amount.
Medical Expenses Tax Credit: Individuals who have fertility-related medical expenses may now be able to claim some of these costs on their tax return.
Disability Tax Credit: Nurse practitioners are now on the list of medical professionals who can certify individuals with disabilities for the Disability Tax Credit.
BONUS: Freebie Cash Back For 2019
Want to earn cash back on all your purchases this year? These apps can help!