If you are trying to improve your credit score in Canada, you will often hear that you need to get a secured credit card.
While you typically need a minimum credit score of 660 or more to apply for most traditional credit cards, a secured credit card has a lower (or no) threshold.
This makes it possible for those with poor credit to access "credit" and rebuild their credit scores while spending responsibly.
Does Scotiabank have a secured credit card? Read on to find out what your options are.
Scotiabank Secured Credit Cards
Scotiabank has a good number of excellent credit cards, but they do not offer a dedicated secured credit card.
If you have a decent credit score and are just looking for a low-interest card that saves you on interest fees, you can take a look at the Scotiabank Value Visa.
This card has a 12.99% purchase interest rate and 0.99% balance transfer for the first 6 months (12.99% after the promo period ends). It also has a $29 annual fee.
The Scotiabank Value Visa does not meet your needs if you have a poor or bad credit score, and you will need to try other options.
Learn more about it in this Scotiabank Value Visa review.
Newcomers to Canada who don't have a credit history can benefit from Scotiabank's StartRight Program.
Instead of relying on just your credit score, your income and other credit factors are considered.
The StartRight Program is open to permanent residents (0-3 years in Canada), international students, and foreign workers.
Here is a list of credit cards for newcomers.
Best Secured Credit Cards in Canada
Given that Scotiabank does not have a secured credit card, you can take a look at these ones below that are specifically designed for people with bad credit.
1. Plastk Secured Credit Card
Rewards: Earn cash back points on all purchases.
Welcome offer: Get 5,000 welcome bonus points, equivalent to $20.
Interest rates: 17.99% for purchases; 21.99% for cash advances.
Annual fee: $48 (plus $6 monthly maintenance fee).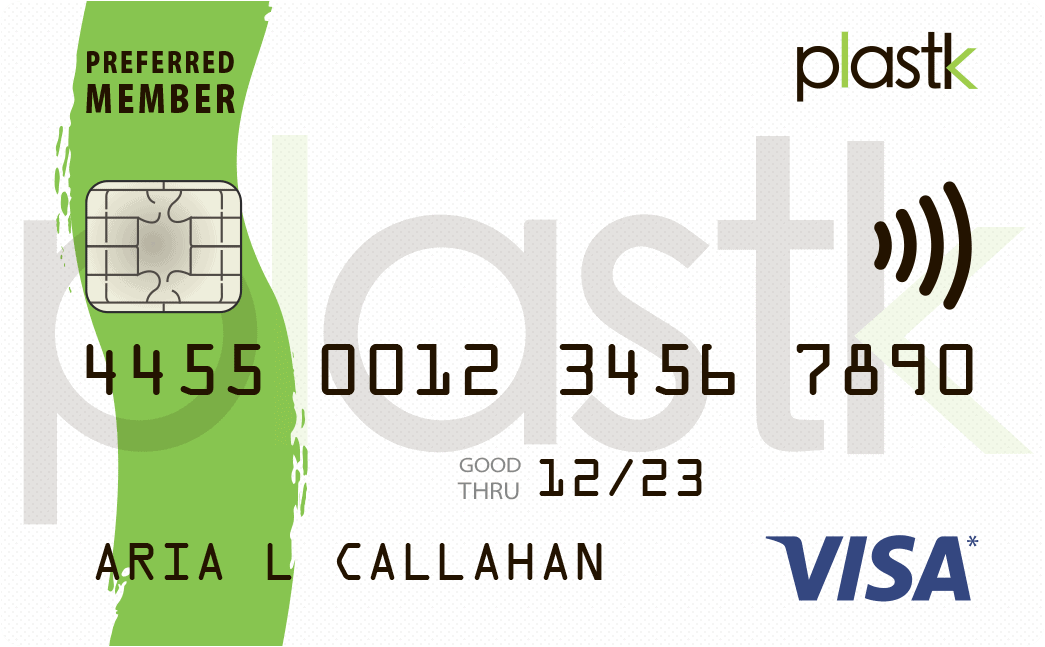 The Plastk Secured Visa* is one of the best secured credit cards in Canada.
If you are worried about qualifying for a credit card due to your bad score, this card takes care of that problem.
It offers a credit limit based on the security deposit (collateral) you provide and ranges from $300 to $10,000.
Your credit use is reported to TransUnion and Equifax and this helps with building your credit history over time.
Also, this card offers the following benefits:
Cash back points on everyday purchases
Fast and easy application and approval
25-day grace period with 0% interest
Low purchase rate of 17.99% (compared to 20% or higher)
User-friendly mobile app and easy repayments using Interac e-Transfer
Note that in addition to the $48 annual fee, you also pay a $6 monthly maintenance fee while your card remains active.
Learn more in this review.
2. Home Trust Secured Visa
Rewards: Purchase protection.
Welcome offer: None.
Interest rates: 14.90% – 19.99% purchase interest.
Annual fee: $0 to $59.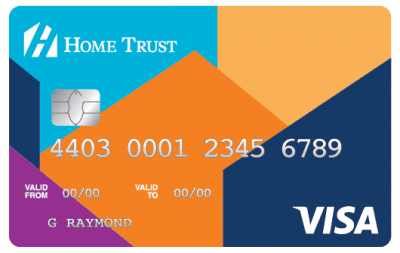 Depending on which of the Home Trust Secured Visa cards you apply or qualify for, you could pay a $59 annual fee and interest rates as low as 14.90% (low-rate card), or a $0 annual fee and 19.99% interest (no-fee card).
Similar to the Plastk card, your credit limit depends on the security deposit you provide and can range from $500 to $10,000.
Learn more in this Home Trust Secured Visa review.
3. Capital One Secured Credit Cards
Capital One Canada offers a secured or guaranteed credit card referred to as the Capital One Guaranteed Secured Mastercard.
It has a $59 annual fee; 19.80% purchase interest rate, and $75 or $300 security deposit.
What is a Secured Credit Card?
A secured credit card can help you build or repair your credit when you do not qualify for a regular credit card or loan.
The card is "secured" in the sense that you are required to provide a security deposit or collateral equivalent to your credit limit.
Sometimes secured cards are also called "guaranteed approval credit cards" or "bad credit score credit cards".
When you close your account and it is in good standing, your security deposit is paid back to you.
Unlike traditional credit cards, most secured credit cards do not offer rewards.
Related: Best Personal Loans for Bad Credit.
FAQs
What is the best secured credit card to rebuild credit in Canada?
The Plastk Secured Visa and Home Trust Secured Visa are two of the best secured credit cards in Canada.
Do Canadian banks offer secured credit cards?
Canada's big-five banks do not offer credit cards that are specifically designed for people with bad credit. Therefore, Scotiabank, RBC, BMO, CIBC, and TD do not offer secured credit cards in Canada.
Can I be denied a secured credit card?
While many secured cards are advertised as instant or guaranteed approval, there is a possibility that your application is denied. Reasons for this may include bankruptcy, no income sources, multiple applications, foreign residency, etc.
Related: Best Prepaid Credit Cards.