This guide covers how to get your BMO credit score and alternative ways to check your free credit score and report in Canada.
BMO clients can check their credit scores using the bank's online banking website or mobile app,
If you are an RBC, CIBC, or Scotiabank client, you can also access your credit score for free.
Read on to learn about how it works.
BMO Free Credit Score Check
Your credit score is a 3-digit number that shows whether you are creditworthy. It is calculated using the information in your credit report as compiled by the two credit bureaus – Equifax and TransUnion.
The higher your score, the better your chances of qualifying for credit products.
Your BMO credit score ranges between 300 and 900, and it is provided by TransUnion via CreditView.
This is similar to the credit score report you get when you check your credit score using Scotiabank and RBC.
Your BMO credit score is updated monthly. For weekly credit score updates via Equifax, you can use Borrowell.
How To Check Your BMO Credit Score
You need to be a BMO customer to access your credit score using its online banking portal or app. For example, you could open a BMO Chequing account.
For the BMO online banking website, follow these steps:
Sign in to your account
Click on "My Profile & eDocuments"
Click on "My Credit Score" in the menu on the left-hand side
If you are using the BMO app, simply tap on the "More" menu, and select "My Credit Score" under "Your Settings" to view your score.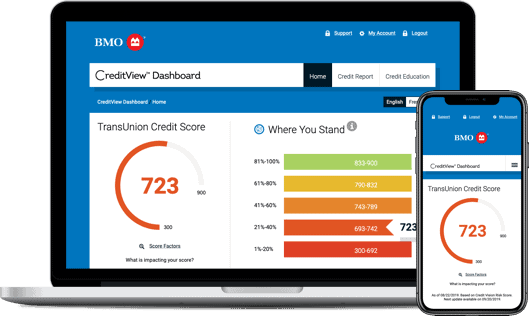 You can also use CreditView to simulate changes to your score based on various parameters and to view your credit report.
Free Credit Score Checks in Canada
BMO only gives you access to your TransUnion credit score. If you are trying to improve your credit score, it makes sense to check your Equifax credit score as well, as it may be different.
These companies offer free instant access to your credit score.
Borrowell
Borrowell was the first company to offer free credit score checks in Canada – as far back as 2016.
The sign-up process takes about 3 minutes and your Equifax score is updated weekly.
You can also use this site to track your bills, compare rates for savings accounts, insurance, loans, and credit cards.
Credit Karma
Credit Karma operates in Canada and the U.S. and provides free access to your TransUnion credit score.
In addition, you can use Credit Karma to find competitive rates on personal loans, mortgages, and more.
Learn more in this review.
Mogo
Mogo also provides access to a free Equifax credit score when you apply for its free prepaid card.
This credit score is updated monthly, and your CO2 emissions are offset each time you make a purchase using the MogoCard.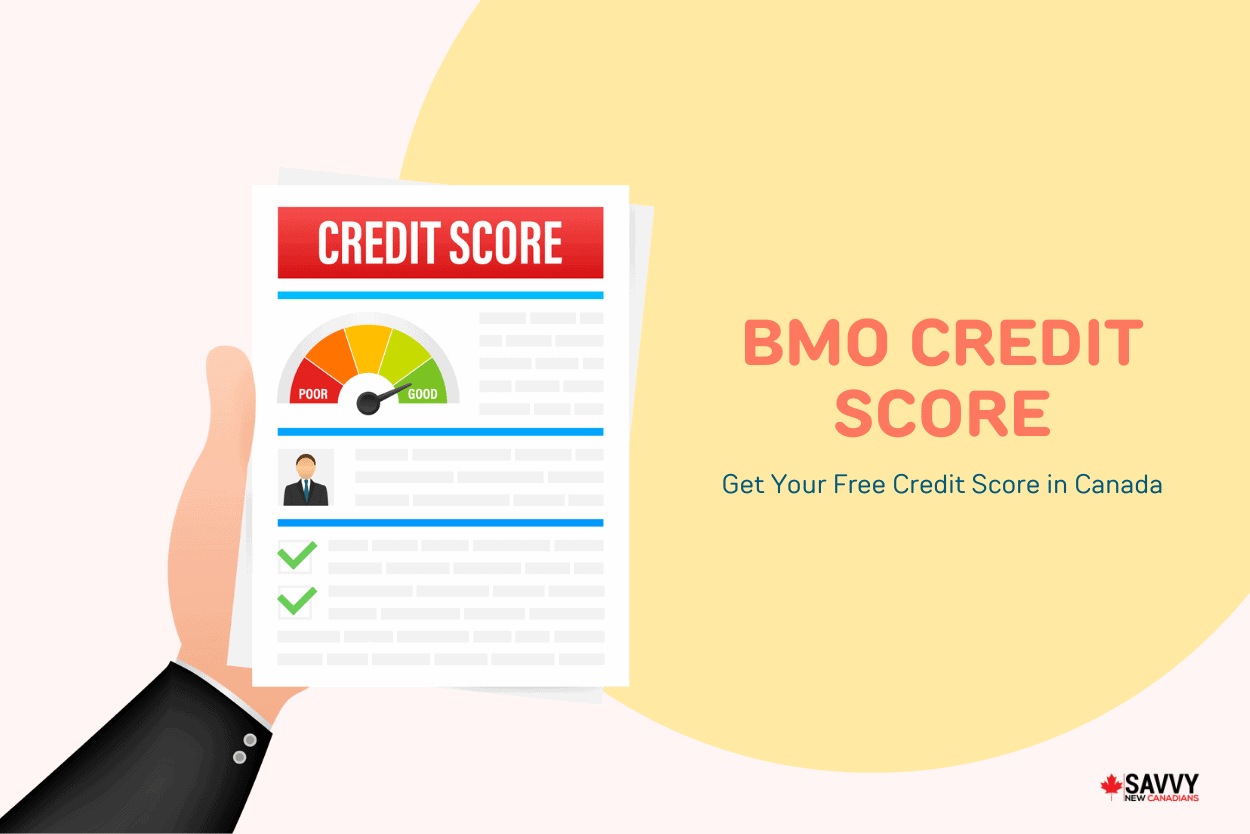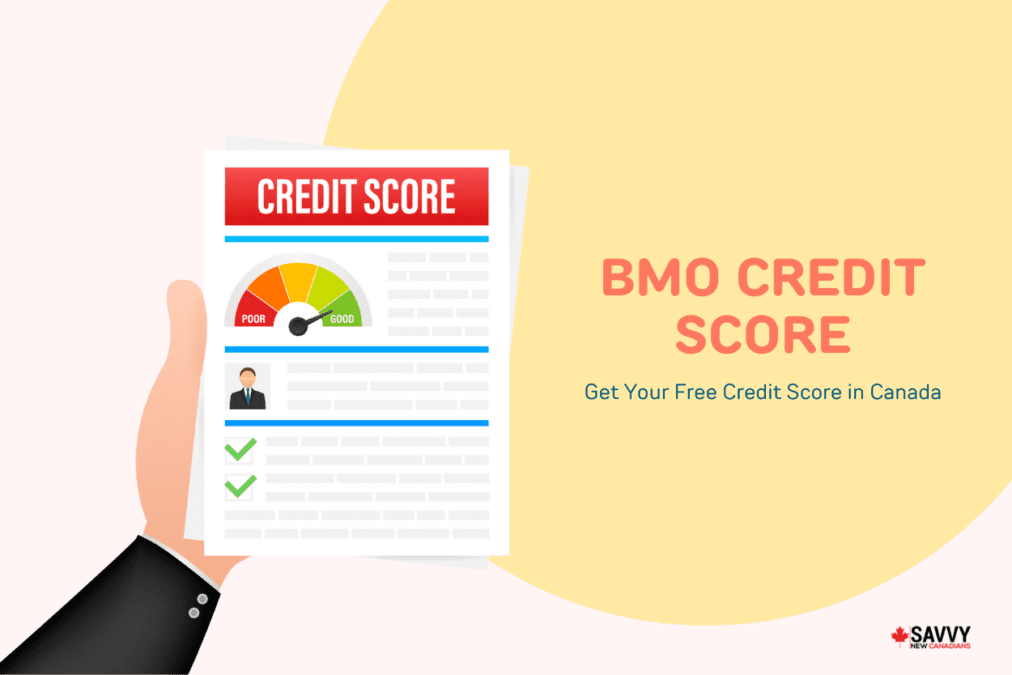 How To Get Your Free Credit Report
BMO clients can view their credit reports on CreditView.
If you don't have a BMO account or want to see your Equifax credit report, it is provided by Borrowell.
Alternatively, you can contact the credit bureaus directly using the phone numbers below:
Equifax (1-800-465-7166)
TransUnion (1-800-663-9980)
About Bank of Montreal
The Bank of Montreal (BMO) is the oldest bank in Canada and was established in 1817.
BMO has over 12 million clients globally and three operating groups:
Personal and commercial banking
BMO wealth management
BMO capital markets
Here are some of its best credit cards.
BMO Credit Score FAQs
What is a good credit score for BMO?
If you have a score of 725 or higher, it is considered to be a good credit score and you have a better chance of qualifying for a BMO credit card.
What credit bureau does BMO use?
BMO uses TransUnion when pulling your credit score report.
Is the BMO credit score accurate?
Yes, the credit score you can view through your BMO account is accurate. It is provided by TransUnion.
Will checking your BMO credit score affect it?
When you look at your credit score on BMO, it is a "soft inquiry" and does not affect your credit score.
Related: