The MBNA True Line Gold Mastercard is one of the best low-rate interest rates for a credit card in Canada. It offers a competitive standard purchase rate of 8.99% and a balance transfer rate of 8.99%.
The primary cardholder pays a $39 annual fee, however, you can get up to 9 free supplementary cards for additional authorized users.
This MBNA True Line Gold Mastercard review covers its benefits, downsides, and how it compares to the MBNA True Line Mastercard.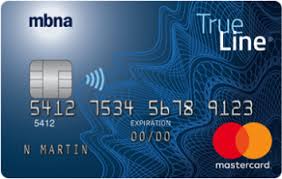 MBNA True Line Gold Mastercard Benefits
1. 8.99% purchase annual interest rate. Compared to the 19.99% or more that is standard for the industry, this card could save you a tonne of money in interest fees if you carry a balance from month to month.
2. Low balance transfer rate: Pay a low 8.99% standard rate on balance transfers. A 1% fee applies to each balance transfer transaction (minimum of $7.50).
3. Insurance coverage including purchase protection for up to 90 days and extended warranty for up to an extra 1 year.
4. Car rental discount at participating Canadian Avis Rent A Car and Budget Rent A Car locations.
5. Other Mastercard benefits include Zero Liability for unauthorized purchases, 24/7 emergency support, trip assistance, and more.
Downsides
The MBNA True Line Gold Mastercard comes with a $39 annual fee and limited rewards.
Bottomline
This card offers a standard low rate on purchases which can go a long way to lower your interest fees over time.
You could also consider applying for the MBNA True Line Mastercard which has no fees and a standard 12.99% purchase interest rate.
Regardless of which card you choose, remember to make at least the minimum payments. The balance transfer rate jumps from 8.99% to 21.99% if you are late in making the minimum payment twice within any 12 consecutive payment periods.
Other card options in the low-interest rate category include the Scotiabank Value Visa Card, HSBC +Rewards Mastercard, and the BMO Preferred Rate Mastercard.
For an excellent balance transfer credit card that also offers cash back rewards and no annual fee, check out the Tangerine World Mastercard.
Tangerine World Mastercard
Rewards: Earn up to 2% unlimited cash back in up to 3 spending categories and 0.50% on all other purchases; VIP perks.
Welcome offer: Get an extra 10% cash back on up to $1,000 in spending in the first 2 months ($100 value).
Interest rates: 19.95% for purchases, balance transfers, and cash advances.
Annual fee: $0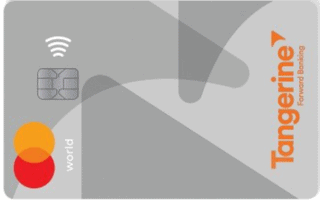 Related: