The BMO Preferred Rate Mastercard is a low-interest credit card that would appeal to anyone who typically carries a balance.
Low-interest credit cards are few and far between in Canada. Other than a handful of options, you are stuck with paying at least 19.99% if you do not pay off your balance within the grace period.
This review of the BMO Preferred Rate Mastercard covers its benefits, fees, and application requirements.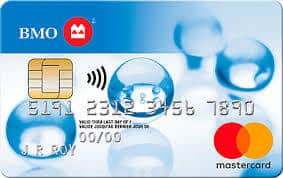 BMO Preferred Rate Mastercard – At a Glance
Annual fee: $20
12.99% rate for purchases
15.99% for cash advances
3.99% promotional balance transfer for 9 months (1% transfer fee applies)
Purchase protection and extended warranty
BMO Preferred Rate Mastercard Benefits
1. Low 3.99% balance transfer rate. Compared to a 19.99% or higher rate, this card can save you a lot of money in interest fees if you are carrying a large balance. A 1% balance transfer fee applies.
2. Low-interest 12.99% regular rate for purchases. Compared to the average credit card in Canada, the purchase APR is low. This rate applies to balance transfers as well after the promotional period ends.
3. Purchase protection for 90 days and extended warranty for up to one additional year.
4. A low annual fee of $20 is waived in the first year. If you have a BMO Performance Chequing account with a Performance Plan, this fee is rebated every year.
Is The BMO Preferred Rate Card Worth It?
The BMO Preferred Rate Mastercard is easy to apply for.
Its basic eligibility requirement is that you should be a Canadian resident and have a personal income of at least $15,000 per year.
You also have to be the age of the majority in your province.
With a balance transfer rate of 3.99% for 9 months and a regular purchase interest rate of 12.99%, this card makes sense if you carry a credit card balance.
Another card that may interest you in the low-interest category is the Scotiabank Value Visa Card. It offers a regular 12.99% purchase rate and a 0% balance transfer rate for the first 6 months.
For a no-fee cash back credit card that offers a low balance transfer rate of 1.95% for the first 6 months, take a look at the Tangerine World Mastercard.
Tangerine World Mastercard
Rewards: Earn up to 2% unlimited cash back in up to 3 spending categories and 0.50% on all other purchases; VIP perks.
Welcome offer: Get an extra 15% cash back on up to $1,000 in spending in the first 2 months ($150 value).
Interest rates: 19.95% for purchases, balance transfers, and cash advances.
Annual fee: $0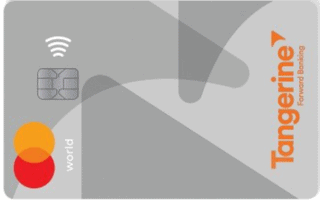 Related post: