This post may contain affiliate links. Please read my disclosure for more info.
The Tangerine World Mastercard is a one-of-a-kind credit card. Starting with a promotional 4% in cash back for 3 months and a regular 2% earn rate for 3 major categories of spending, this card is designed to be competitive right from the start.
And, it has no annual fees.
Tangerine Bank is well-known for introducing innovative financial products from high-interest savings to no-fee chequing accounts and, currently, two Money-Back credit cards that make the list of the best cash back credit cards in Canada.
This review of the Tangerine World Mastercard covers all you need to know and why you should consider adding it to your wallet.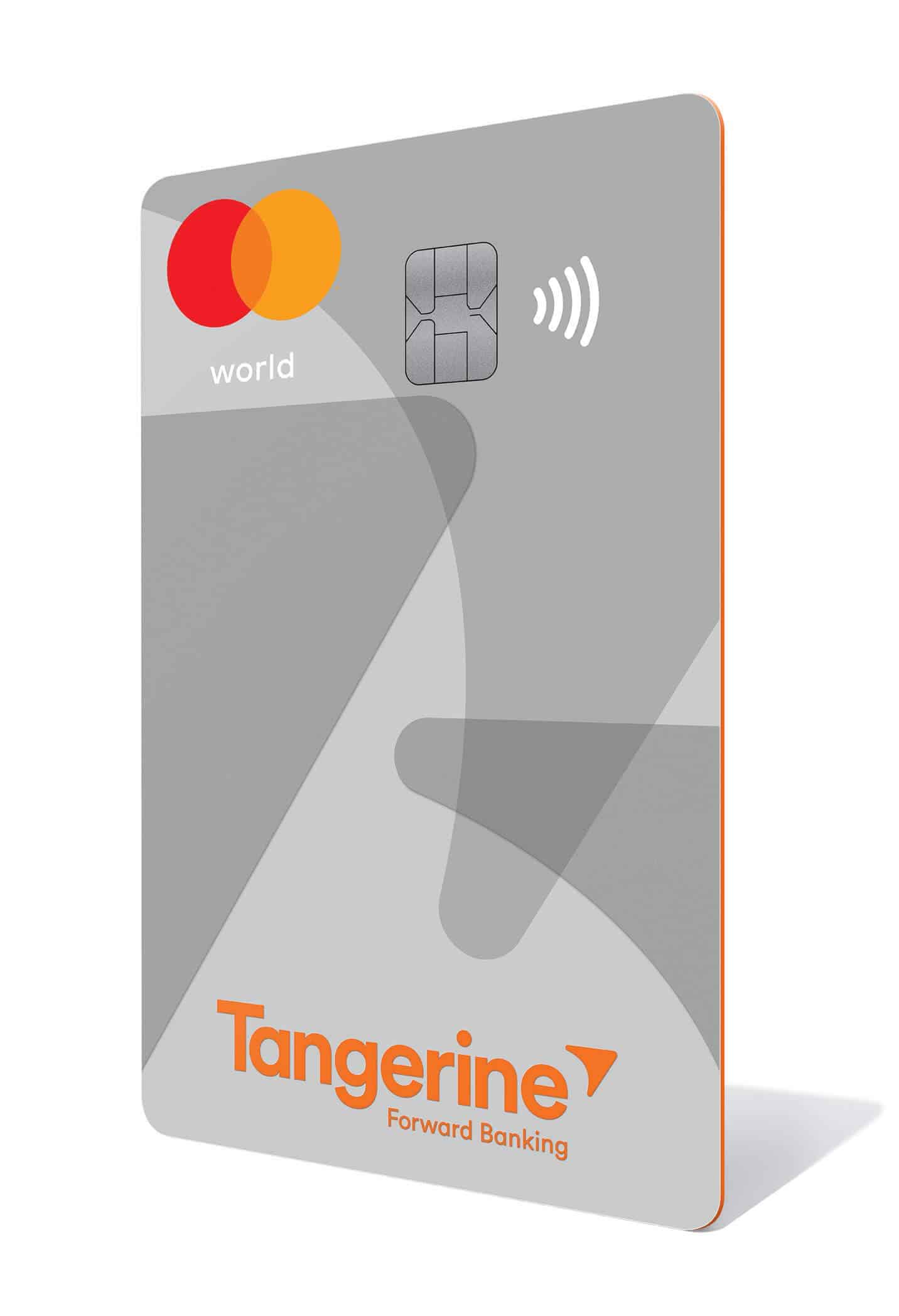 Summary of Features
No annual fee
Promotional 4% cash back in 3 categories of spending for 3 months
2% cash back after promotion ends
50% cash back on all other purchases
95% balance transfer rate for 6 months
Rental car collision/loss damage insurance
Mobile device insurance
Mastercard Airport Experiences Provided by Loungekey
Purchase protection and extended warranty
Tangerine World Mastercard Benefits
1. Zero Annual Fees: For a card offering up to 4% in cash back earnings plus other perks, a $0 annual fee is highly attractive.
2. Unlimited Cash back Rewards: In your first 3 months, this card offers a promotional rate of 4% cash back on money you spend in up to 3 categories. After the promotional period ends, you earn an unlimited 2% cash back in the same categories.
The cash back categories you can choose from include grocery, gas, public transportation and parking, recurring bill payments, restaurants, drugstore, furniture, entertainment, hotel-motel, and home improvement. You can change your preferred cash back categories at any time.
On all other purchases outside of your selected categories, you earn an unlimited 0.50% in money back.
3. 1.95% Balance Transfer: Easily transfer your balances from other high-interest cards to the Tangerine World Mastercard for 6 months and save on interest fees.
This offer alone puts this card on my list of the best balance transfer cards.
4. Rental Collision/Loss Damage Insurance: The card provides damage and theft protection coverage for car rentals for up to 31 consecutive days when you pay with your card.
5. Mobile Device Insurance: Enjoy protection up to $1,000 on smartphones and tablets. To be eligible for this coverage, your monthly wireless bill must be charged to your card.
6. Extended Warranty and Purchase Protection: This card doubles the original manufacturer's warranty for up to one extra year. Also, items you purchase using your card are protected against damage or theft for up to 90 days after purchase.
7. Mastercard Airport Experiences Provided by Loungekey: Your complimentary membership gives you access to exclusive offers in more than 400 airports (120 countries) and over 1,000 lounges.
Downsides of the Card
The only obvious downside of this card is that it requires a minimum personal income of $60,000 (or $100,000 household) for you to qualify.
Is The Tangerine World Mastercard For You?
If you are familiar with the popular Tangerine Money-Back Credit Card, then you know that the Tangerine World Mastercard is a bit of an upgrade.
Both cards offer a standard 2% cash back earning rate for up to 3 categories of spending, a 1.95% balance transfer rate, and no annual fees.
The Tangerine World Mastercard beats its plain-vanilla counterpart by offering an additional car rental collision/loss damage insurance, mobile device insurance and Mastercard Airport Experiences.
Both cards are excellent. If you do not meet the minimum personal income requirement of $60,000, the Tangerine Money-Back Card is a viable option.
The Tangerine World Mastercard fares well when compared with some of the other popular World Mastercards in Canada.
BMO Cash Back World Mastercard ($79 annual fee)
PC Financial World Mastercard ($0 annual fee and 2% cash back on groceries)
Triangle World Mastercard (available through invitation only)
MBNA Smart Cash World Mastercard ($39 annual fee)
BMO Air Miles World Mastercard ($99 annual fee)
Triangle World Mastercard Review
Summary
The Tangerine World Mastercard is one of the best cash back credit cards in Canada. This Tangerine World Mastercard review covers everything you need to know.