Looking to buy VeChain (VET) in Canada? This guide covers how and where to buy VeChain cryptocurrency in Canada, including exchanges like Newton, Coinbase, NDAX, and Binance.
Read on to learn more.
What is VeChain?
VeChain is a dedicated smart contract platform that aims to streamline supply chain management and business processes in different industries through the use of blockchain technology and IoT. It was founded in 2015 by Sunny LU, a former CIO at Louis Vuitton China.
To achieve that, VeChain provides a decentralized trust layer for multi-party ecosystems that guarantees the real-time and trustless flow of data between participants.
Such trustless automation via smart contracts ensures greater transparency, security, efficiency, and easy tracking of data at low costs.
The VeChainThor blockchain uses a Proof-of-Authority (POA) mechanism which requires low computing power to secure the network. With this mechanism, an Independent Steering Committee selects masternode operators and authorizes them to oversee network activities.
VeChain uses two tokens to power and manage the VET network, which helps avoid network congestion and fee fluctuations.
VET: Used as a store and transfer value medium to facilitate transactions and other activities on the network.
VTHO: Functions as the gas token on the VET network by facilitating fee payments to power smart contract transactions.
How To Buy VeChain in Canada
Follow these steps to buy VeChain VET in Canada:
Open an account at a crypto exchange that allows its customers to buy and sell VET
Fund your crypto account with Canadian dollars or deposit crypto from another exchange or your personal wallet
Buy the amount of VeChain coins you need and either store it on the exchange or move it to a hardware wallet like Ledger Nano X
Where To Buy VeChain (VET) in Canada
The top crypto exchanges you can use to buy VeChain are:
Newton
Newton is a top crypto trading site for VeChain.
After creating an account on the platform and adding funds, you can place a 'buy' order for VeChain with only a few clicks.
Newton has a long crypto list of over 60 digital currencies including the likes of The Sandbox, Fantom, Hedera, Avalanche, and several others.
You pay a trading fee of up to 0.70%, and fiat deposits and withdrawals are free.
Trade several popular coins
Excellent crypto broker for newbies
Up to 0.70% trading fee
Get a $25 bonus when you trade $100
Binance
Binance is the world's largest crypto exchange offers VeChain and hundreds of other coins.
Trading fees on the platform vary and may be up to 0.10%.
Note that Binance is not allowed to operate in Ontario.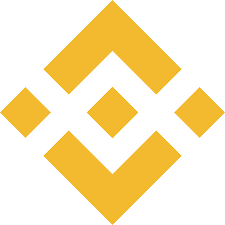 Trade hundreds of popular coins
Best for advanced crypto trading tools
Up to 0.10% trading fee
Get a 20% lifetime trading fee discount
NDAX
NDAX is a Canadian crypto exchange you can use to buy and sell VeChain and 30+ other cryptocurrencies.
This platform has a low trading fee of 0.20%, and you pay a low fee of $4.99 when withdrawing fiat. Crypto withdrawal fees vary.
NDAX has some advanced trading tools for crypto traders who need them, as well as an OTC trading desk for larger traders.
Trade several popular coins
Access to one-click trades and advanced tools
0.20% trading fee
$10 bonus when you deposit $100
Crypto.com
Crypto.com is another popular exchange you can use to buy and sell VeChain in Canada.
This platform also offers crypto credit cards and when you stake its native cryptocurrency (Cronos) for a crypto card, you get a $25 bonus.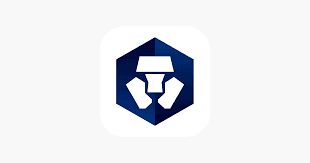 Offers 200+ popular coins
Has a crypto app for beginners
Up to 0.40% trading fee
$25 bonus when you stake for Visa card
Where To Store VeChain (VET)
You can store your VeChain assets using hardware or software wallets.
The top hardware wallets for VeChain include:
Software wallet options include Exodus Wallet and Trust Wallet.