The Sandbox cryptocurrency token (SAND) is one of the top coins expected to fuel the Metaverse.
Looking to buy The Sandbox in Canada? This guide covers the best crypto exchanges that offer it and their pros and cons.
You will also learn where to store your SAND tokens and whether The Sandbox is a good investment.
How To Buy SAND
You can buy SAND in Canada using a cryptocurrency brokerage or crypto exchange account.
Here are the steps to follow to buy The Sandbox:
Open an account: You may need two accounts, one to buy Bitcoin and Ethereum and the other to exchange your crypto Holdings for SAND. Some Crypto trading platforms in Canada, like Newton, now offer Sandbox.
Fund your account: Deposit fiat currency in your brokerage account using Interac e-Transfer, wire transfer, or a debit card.
Buy Sandbox: Place a buy trade for SAND and buy the quantity you want. If your crypto brokerage does not offer Sandbox, you may need to first buy BTC, ETH, or stablecoins like USDT and USDC. You can then use these to buy SAND on a different exchange account.
Store SAND: You can store The Sandbox using your exchange's wallets or move them offline to a personal hardware wallet like Ledger.
Where To Buy SAND in Canada
The best places to buy The Sandbox (SAND) in Canada are:
Binance
Wealthsimple Crypto
Newton
Coinbase
Buy SAND on Wealtshimple Crypto
Wealthsimple Crypto is a Canadian cryptocurrency platform you can use to buy Sandbox. This regulated crypto site offers 50+ coins, including SAND, MANA, and ENJ.
You can fund your account with fiat and crypto and buy SAND directly to your wallet.
Wealthsimple Crypto has a trading fee of up to 2%; fiat deposits and withdrawals are free.
New clients who open an account here get a $25 cash bonus after depositing $150 or more within 30 days of account opening.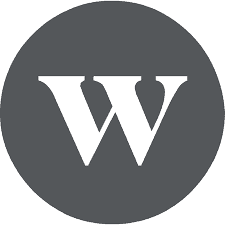 Trade several cryptocurrencies
Excellent trading platform
1.5% to 2% trading fee
Get a $25 bonus when you deposit $200+
Buy Sandbox on Coinbase
Coinbase is a U.S.-based cryptocurrency exchange with 100+ coins. You can fund your account using a bank transfer, debit, or credit card.
After buying The Sandbox on Coinbase, you can keep it in your Coinbase Wallet or move it to your personal hardware wallet.
The trading fees on Coinbase are up to 0.50%. You also pay up to 3.99% to deposit funds.
Trade 200+ crypto assets
Works for new & advanced traders
0.50% trading fees; other fees may apply
Buy SAND on Newton
Newton is one of the best cryptocurrency trading apps in Canada. It supports SAND as well as other metaverse coins like Decentraland (MANA), Axie Infinity (AXS), and Enjin Coin (ENJ).
Newton offers instant verification, competitive spreads, and free fiat deposits and withdrawals.
You can fund your account using Interac e-Transfer, wire transfer, and even crypto deposits.
The trading fee on this platform ranges from 0.50% to 2%. When you open an account, you get a $25 bonus after trading $100 worth of crypto.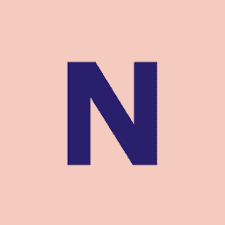 Trade several popular coins
Excellent crypto broker for newbies
Up to 2.20% trading fee
Get a $25 bonus when you trade $100
Buy Sandbox on Binance
Binance is the world's largest crypto exchange. It offers hundreds of coins, including The Sandbox crypto token.
You can buy SAND in a crypto pair such as SAND/USDT, SAND/TRY, and SAND/BUSD.
The trading fees on this platform are up to 0.10%. Note that Binance is leaving Canada in 2023.
How To Store The Sandbox
You can store SAND using a hardware or software wallet.
The top hardware crypto wallets are Ledger Nano X and Trezor Model T. Software wallets for Sandbox include Exodus and Trust Wallet.
What is The Sandbox?
Sandbox is an Ethereum-based virtual reality metaverse and gaming platform that aims to use blockchain technology to disrupt the gaming industry.
It was launched in 2011 by Pixowl and has grown to attract big names in the gaming industry, including Cryptokitties, Helix, Atari, and other brands.
The Sandbox ecosystem allows users to create, share, and monetize virtual assets and gaming experiences. Unlike traditional gaming platforms, Sandbox leverages blockchain technology to give content creators absolute ownership of their work.
Sandbox uses three tokens to facilitate activities between users interacting with the platform, namely:
SAND: An ERC-20 token used to facilitate transactions and interactions within the Sandbox ecosystem.
LAND: an ERC-721 non-fungible token that defines a digital piece of land in the Sandbox metaverse that can be populated with interactive experiences, assets, and games.
ASSETS: An ERC-1155 token standard is used to build/assemble user-generated (UGC) elements that can be traded on the Sandbox marketplace.
SAND owners can stake it to secure the network and facilitate transactions in exchange for staking rewards.
How To Buy Sandbox FAQs
Is Sandbox a good investment?
The success of SAND will depend on how well The Sandbox gaming ecosystem does over time. If more people participate, SAND tokens could increase significantly in price.
Is the Sandbox decentralized?
Yes, The Sandbox is a decentralized platform.
What is Sandbox built on?
The Sandbox is a metaverse gaming ecosystem that is built on top of the Ethereum blockchain.
What is the best place to buy The Sandbox in Canada?
The place to buy SAND in Canada is Wealthsimple Crypto.
Disclaimer: Cryptocurrency is a volatile and speculative investment. If you decide to invest, we recommend you do your own research and only commit funds you can afford to lose. The author may own one or more of the crypto assets mentioned in this article.