Looking to earn free crypto? There are so many ways to get free crypto instantly right now.
Some of the best options include signing up for a crypto exchange that offers a sign up bonus, learning about crypto online on platforms like Coinbase and Binance, watching videos, staking, and receiving free crypto airdrops.
Read on to learn about 10 of the best ways to get free crypto coins in 2022.
1. Get Free Crypto on CoinSmart
CoinSmart is the top crypto exchange in Canada whether you are a newbie or explained crypto trader. It supports several crypto coins, and you can fund your account using multiple fiat currencies.
In addition to operating in Canada, the platform is also available in Europe.
The best part about joining CoinSmart is the free $50 Bitcoin you receive after depositing $200 in your account. No trading is required.
For Canadians, this is one of the easiest ways to get free crypto. Join here.
CoinSmart Crypto Exchange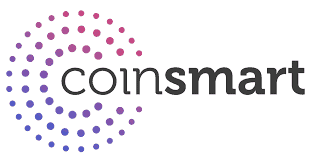 Top crypto exchange in Canada
Great for new & advanced traders
0.20% trading fee
Get a $50 bonus when you deposit $200
2. Earn Free Crypto Shakepay
Shakepay offers Bitcoin and Ethereum trading and has been used by more than 1 million Canadians.
As of this writing, more than $7 billion worth of crypto coins has been traded on the platform.
To earn free crypto on Shakepay, simply open an account and trade $100 worth of crypto. A $30 cash bonus is credited to your account and you can use this to purchase free Ethereum or bitcoin.
3. Coinberry Free Crypto
Coinberry is a top crypto brokerage platform offering 30+ crypto assets and an easy setup when you join.
If you would like to get free crypto rewards without a significant investment, this site works well.
When you sign up and trade $50 worth of crypto, you get a $30 to $50 cash bonus.
Learn more about Coinberry in this review.
4. Free Crypto on Netcoins
Like Coinberry, Netcoins is a crypto brokerage that is great for beginners.
It offers 20+ digital currencies and has a referral program that pays you $60 when you join and trade $100 worth of crypto.
Netcoins also has very low trading fees and fiat withdrawals and deposits are free.
Visit Netcoins for a $60 crypto reward.
5. Earn Free Crypto on Binance
Binance is the largest crypto exchange in the world.
It allows users to earn free crypto while learning about digital currencies on its platform.
Also referred to as Binance Earn, you earn free crypto instantly by simply completing courses, watching video lessons, and more.
Plus, you can get a lifetime 20% discount off your trading fees.
6. Crypto Rewards on Crypto.com
Crypto.com is a versatile crypto exchange with support for staking, crypto credit cards, and more.
When you open an account and stake CRO (its native cryptocurrency) for a crypto card, you get $25 worth of CRO (Cronos).
You can also stake your crypto assets and earn interest on a daily basis.
When you spend using your Crypto.com prepaid card, you also earn free crypto.
7. Newton Sign-Up Bonus
The Newton Crypto Exchange offers a $25 bonus when you join and trade $100 or more.
This platform has a crypto list that includes more than 70 popular coins. Trading fees are up to 0.70%; however, fiat withdrawals and deposits are free.
8. Earn Free Crypto on Coinbase
Like Binance, you can take courses, watch videos, and complete quizzes on Coinbase to earn free crypto.
Learn more in this Coinbase review.
9. Stake Your Cryptocurrency
Crypto staking involves locking up your crypto assets for a period of time in exchange for earning interest.
This works like a savings account and your principal is not affected.
You can stake crypto on Binance and Crypto.com.
10. Get Free Crypto on CoinMarketCap
CoinMarketCap has a crypto section dedicated to earning free crypto. Simply complete quizzes or watch video lessons about crypto projects to start earning.
Opportunities available as of this writing include free coins for:
TRON (TRX)
Solar (SXP)
Only1 (LIKE)
Sandbox (SAND)
SushiSwap (SUSHI)
Other ways to earn crypto:
Lend crypto in Defi
Participate in Airdrops
Mine crypto
Disclaimer: Cryptocurrency is a volatile and speculative investment. If you decide to invest, we recommend you do your own research and only commit funds you can afford to lose. The author may own one or more of the crypto assets mentioned in this article.