Gone are the days when you had to manually rummage through multiple paper flyers looking for deals on your grocery shopping.
Grocery cash back apps and coupon apps like Checkout 51, Flipp, Caddle, Drop, KOHO, Rakuten, and Reebee remove the chore from this money-saving process, making it easier and painless than ever before for Canadians.
Our American neighbours to the South have a good number of similar cash back apps available to them, with Ibotta being one of the most popular, as well as Checkout 51 and TopCashback.
Best Cash Back Apps To Save Money on Groceries
If you have never been a fan of clipping coupons and hauling them around, you will find these grocery shopping apps less cumbersome.
They are free to use, and all you need to save money is your smartphone or tablet (either iOS or Android).
Are cash back apps worth your time? Read on to find out.
1. Caddle
Caddle is a free cash back app that helps Canadians to save money when shopping for groceries and other pantry items.
It was founded in 2015 and is similar to other savings apps that require you to upload your shopping receipt (i.e. Checkout 51, Receipt Hog and Ibotta). Caddle is not available in the U.S.
In addition to cash back rebates, Caddle offers users additional ways to earn money, such as taking short surveys, watching video adverts, writing reviews, and referring friends.
This is how Caddle works:
Browse the weekly cash back offers.
Shop in-store or online at your favourite stores.
Scan and upload your receipt using the app.
Earn cash back.
You can cash out your earnings when your balance is $20 or more.
Is Caddle Worth It?
Yes. Cash back offers range from 50 cents to $10 per offer. The surveys are short (take a few seconds) and pay between 5 and 50 cents each.
You can also read our Caddle review. Sign up for Caddle ($1 bonus).
2. Checkout 51
Checkout 51 is a free cash back app that lets you save money when you shop for groceries at your favourite stores. The company was founded in Canada in 2012 and later expanded to the United States.
This app can get you some significant savings if you are planning to buy some of the items they have on offer for the week.
This is how it works:
Browse the offers for the week and add items you want to buy to your shopping list.
Purchase your groceries at your favourite store.
Snap your receipt and upload using the app's built-in camera feature.
Earn cash back which is credited to your account within hours.
Redeem your earnings when your account reaches $20 or more.
Is Checkout 51 Worth It?
Yes. Offers are refreshed every week and cover a wide range of grocery items.
For example, recent offers include a $4 cash back on Tylenol, #4 on Mayonnaise, $1.25 on milk, $1 on bathroom tissue, $1 on paper towels, $4 on diapers, and over 100 other offers.
You can read this full review of Checkout 51.
3. KOHO
KOHO is a Canadian reloadable prepaid Mastercard and app that pays you up to 5% cash back on debit purchases.
The app also has other features, including budgeting functions, automatic savings, and real-time insights into your spending habits.
Join KOHO here to get a $20 bonus after using your prepaid card for the first time (use referral code CASHBACK when joining).
Here are some KOHO alternatives.
4. Rakuten (formerly Ebates)
Available in Canada and the U.S., Rakuten offers an online portal to earn cash back when you shop at more than 3,000 stores.
Simply sign up here and proceed to your favourite store via the Rakuten website and shop as usual.
After making your first purchase of $30 or more, Rakuten credits your account with up to a $30 sign-up bonus. You can redeem bonuses and cash back via PayPal or a cheque in the mail.
Get more details in this Rakuten review.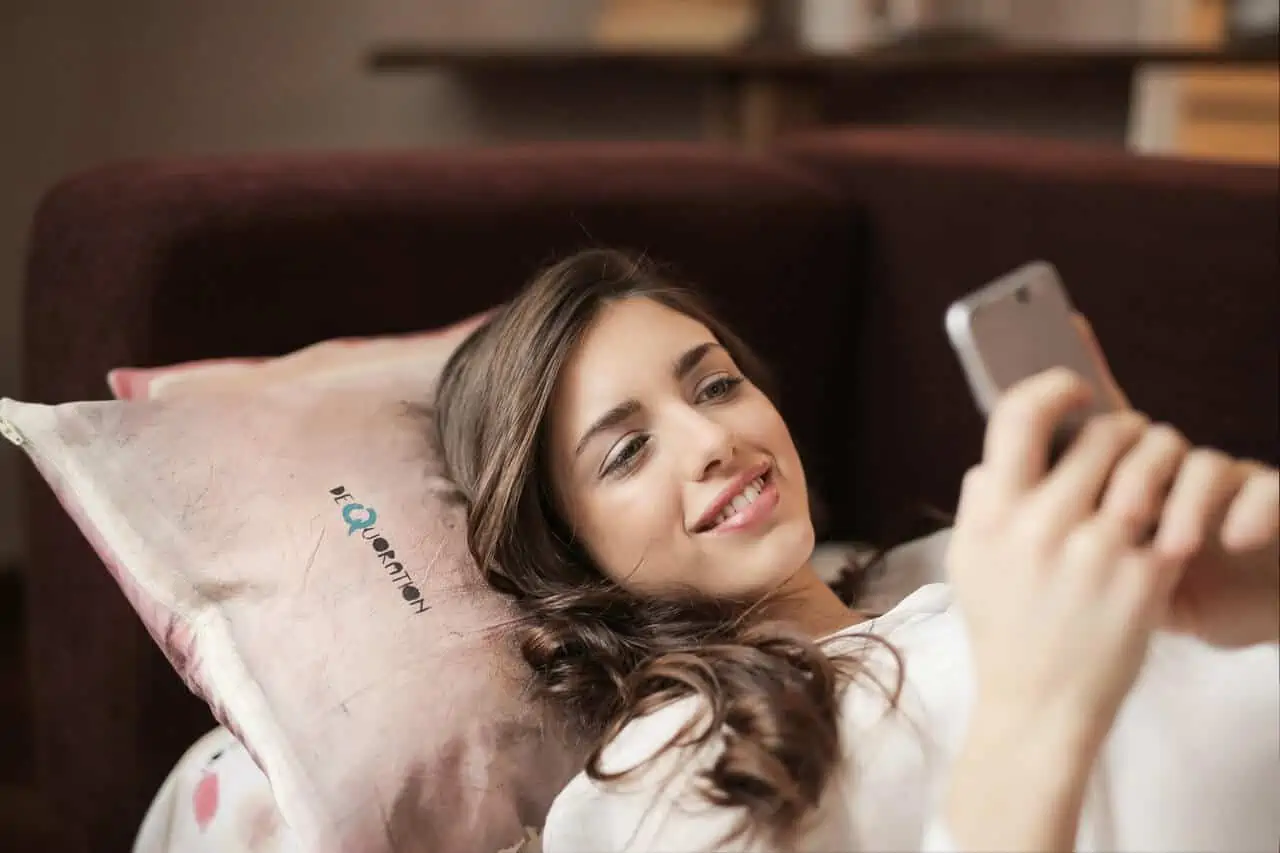 5. Drop
Drop is available in Canada and the U.S.
The Drop app automatically gives you cash back when you shop at participating retailers. Simply connect your debit/credit card, and your rewards are automatically awarded. There is no need to upload receipts!
This is how it works:
Download the app.
Link your debit and/or credit card account to the app.
Start shopping at the brands you love to earn rewards. There are more than 300 popular brands to choose from.
You can also earn Drop points when you complete paid surveys or play an arcade game.
Is Drop Worth It?
The Drop app offers several ways to earn rewards points you can redeem for popular gift cards, and it is free to join. You can also read this detailed Drop review for more information.
6. Flipp App
Flipp is a free money-saving app for viewing the latest coupons and flyers from your favourite stores. It was founded in 2007 and was previously known as Wishabi.
It is available in Canada and the United States and has been downloaded over 40 million times. Another coupon app that works like Flipp in Canada is Reebee.
With the Flipp app, you can access over 1,000 Flipp flyers from your local retailers all in one place, making the job of saving money much easier for you. As per the company, coupons available on the app can lead to savings of 20% to 70% on your weekly purchase.
This is how the Flipp app works:
Download the app to your phone or tablet and set it to your location.
Search for a product or flyer to see what deals are available.
Clip items of interest to your shopping list using the app.
Shop in-store and save money.
Groceries are not the only items featured on Flipp. There are hundreds of retailers listed on the app, and you can save on categories including technology, apparel and accessories, home and garden, health and beauty, and toys.
The shopping list is a great feature of the app as it allows you to prepare a list you can consult when you are in-store. This allows you to not only buy items at the best prices possible, but you can also apply any coupons you have.
Flipp has received many positive reviews and is worth adding to your list of best coupon apps in Canada.
Maximizing Cash Back Rebates Apps
One good thing about grocery cash back and rebate apps like Checkout 51, Caddle and Flipp is that you can combine them to save even more money unless otherwise stated on the offer.
For example, If there are similar offers for the week on Checkout 51 and Caddle, you can upload one receipt on both platforms. This does not stop you from searching for the cheapest store to buy the item using Flipp.
If you are an extreme saver, you can even include paper coupons to maximize cash back savings. Add in one of these best cash back credit cards, and you could return an additional 2-4% in cash back to your wallet.
Other apps to save money when shopping:
7. Ampli
Ampli is a cash back app similar to Drop, and it automatically credits your account following purchases at any of its partner stores. It is owned by RBC.
You can easily cash out to your bank account via Interac. Get more details in this Ampli review.
8. TopCashback
TopCashback is available in the U.S. and Canada.
It is a rebates site and offers cash back at more than 4,000 stores. Rewards are automatically deposited in your account and can be redeemed via PayPal or bank deposit.
Learn more about TopCashback in this review.
Related Posts