KOHO Financial is a fintech company offering a cashback app and prepaid Mastercard.
Using the KOHO Prepaid Mastercard, you earn up to 10% cash back on purchases, whether online or in-store. And with its app, you can track your spending and set savings goals.
What are the top KOHO alternatives in Canada? This article covers the best apps like KOHO for earning cash back when you shop.
KOHO Alternatives in Canada
KOHO alternatives can be divided into categories: cash back apps and cash back cards or accounts.
For cash back apps, the best KOHO alternatives are:
The best cash back accounts like KOHO are:
Other apps that work like KOHO include Checkout 51, STACK, Mogo, Paymi, and Swagbucks.
Cash Back Apps Like KOHO
A cash back app helps you save when you shop. For example, if you find an offer to earn 10% cash back on a cash back site, this means you get a 10% discount that's paid back to you. For example, if your purchase costs $500, a 10% cash back rate will result in a $50 cash back.
You can withdraw earnings when you reach a minimum threshold, or in the case of KOHO, at anytime.
Rakuten

$30 sign-up bonus when you spend at least $30
Earn up to 40% cashback
Features 3,000 stores and retailers
Redeem earnings by PayPal & check
Like KOHO, Rakuten is excellent for earning cash back when shopping online.
You can use the iOS or Android app or visit the site on your computer.
After joining, visit Rakuten before purchasing at your favourite online stores like Walmart, Sephora, Dell, Home Depot, and 750+ other stores.
This cash back platform is available in Canada and the U.S.
Cash back is automatically tracked, and earnings are paid out quarterly using PayPal, cheque, or Amazon gift cards.
The minimum payout threshold is $5.01.
Best for: Online shopping.
MyPoints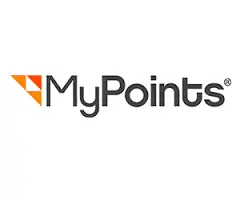 $10 welcome bonus
Offers several ways to make money
Low payout threshold from $5
Cash-out with PayPal, gift cards, etc.
MyPoints is similar to Rakuten and is owned by Prodege, LLC, the same company that operates Swagbucks.
After joining, you can access offers, coupons, and promo codes from thousands of stores including the likes of the Home Depot, Old Navy, and Best Buy.
In addition to shopping rewards, MyPoints also pays its members to complete surveys, play games, and refer friends.
New members receive a free $10 Amazon or Visa gift card after spending $20 or more at any merchant in the first 30 days.
Best for: Online shopping.
Caddle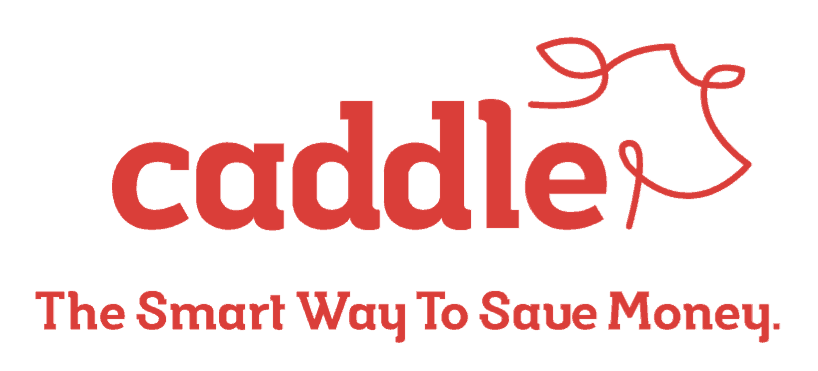 $1 sign-up bonus
Earn cash back on groceries
Cashback app powered by RBC
Redeem earnings via cheque
Caddle is another app like KOHO; however, it works best for grocery shopping.
New offers are available on the app each week, and many of them can be redeemed at any store. There are also store-specific discounts, such as Walmart, Superstore, Freshco, and Giant Tiger.
Caddle is a grocery-receipt scanning app, which means you need to scan and upload purchase receipts to claim cash back.
When your balance reaches $20, you can cashout for a cheque that is sent by mail.
Best for: Groceries.
Great Canadian Rebates

Earn cash back on online purchases
Over 700 stores available
Similar to Rakuten
Redeem earnings via gift cards, PayPal, or direct deposit
Great Canadian Rebates (GCR) has been around for some time. This cash back website hosts over 700 stores and is popularly known for its credit card offers.
To earn cash back, sign up and visit GCR to click on links to specific merchants before you shop.
Merchants pay them a commission for referral traffic, and they share this commission with you as a cash back rebate.
Bonuses and rebates are paid out by PayPal, gift cards, or direct deposit to your bank account.
The minimum payouts are:
eGift card: $10
PayPal: $12
Direct deposit: $12
Best for: Online shopping and credit card applications.
Ampli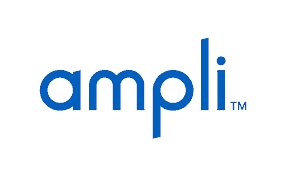 Earn cash back at various retailers
Cashback app powered by RBC
Redeem earnings via Interac e-Transfer
Ampli is a cash back app owned by RBC, and it's free to use.
After creating an account on the app, connect your debit and credit cards. Over 130 financial institutions are supported.
Every time you pay using your cards at partner retailers, cash back earned is automatically credited to your account within five business days.
When your balance reaches $15, you can withdraw it using Interac e-Transfer.
Retailers offering cash back on the platform include Boston Pizza, Rexall, Microsoft, Adidas, Lowe's, Petro-Canada, and many others.
Best for: In-store shopping.
RebatesMe

Earn cash back on online purchases
Over 4000 stores available
$30 bonus after earning $10
Redeem earnings via gift cards or PayPal
RebatesMe is similar to Rakuten and MyPoints when making purchases online.
With over 4,000 stores in the US and Canada, you can earn up to 40% cash back and redeem them via PayPal or gift cards.
To begin, create an account and use the mobile app or browser extension when shopping.
Available deals as of this writing included 13% at Foot Locker, 8% at Sephora, and 10% at Nike.
A $30 bonus is available when you join and earn your first $10 in cash back.
Best for: Online purchases.
Best Cash Back Accounts Like KOHO
Like KOHO, there are prepaid rewards cards and credit cards that offer cash back on spending.
You can also use a spare change investing app like Moka.
Neo Financial
Neo Credit
Excellent entry-level credit card for cash back
Annual fee: $0
Rewards: Earn up to 15% cash back for first purchases at eligible partners, 5% cash back at partner stores for subsequent purchases, and 0.5% cash back on average on all purchases.
Welcome offer: $25 bonus on approval.
Interest rates: 19.99% – 22.99% for purchases.
Minimum income requirement: None
Recommended credit score: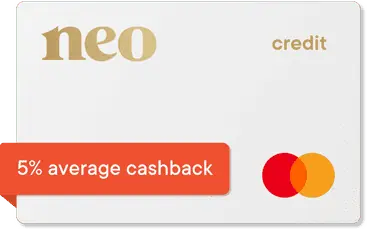 On Neo Financial's website
The Neo Card is a no-fee credit card that pays up to 5% cash back at over 8,000 merchants.
Simply pay using your card and earn instant cash back where available.
This card comes with an app that shows a snapshot of your transactions by category. It also includes a virtual card you can add to Apple Pay or Google Pay.
For enhanced perks, you can upgrade with a paid Neo Bundle as follows:
Premium Access: Up to 20% cash back ($0.99/month).
Travel: Get travel insurance and 2% cash back on foreign transactions ($4.99/month).
Mind & Body: 1.25x more cash back at gyms and fitness studios and subscriptions to popular apps ($9.99/month).
Everyday Essentials: 1.5x more cash back for groceries, gas, and more ($8.99/month).
Food & Drink: 1.25x more cash back at restaurants and food delivery ($1.99/month).
Mobile & Personal Protection: Mobile device insurance, credit monitoring, and fraud insurance ($9.99/month).
You can redeem cash back anytime as a statement credit.
For a limited time, new Neo Financial customers receive a $25 bonus.
Best for: General cash back.
Moka
Professionally managed ETF portfolios
Multiple account types
$3.99 monthly fee
Link bank accounts for $5 bonus
Moka is an investment app for beginners.
After connecting your bank accounts, it rounds up your purchases to the nearest dollar and invests the difference in an ETF portfolio.
In addition to micro-investing, Moka offers cash back Perks through its app from companies like Apple, UberEats, Staples, and HelloFresh.
A standard Moka account costs $3.99 monthly.
Best for: Investing small amounts. Related: KOHO vs Moka.
Wealthsimple Cash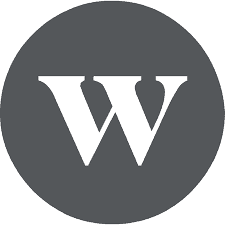 Prepaid Mastercard
1% cash back on all purchases
Free money transfer app
Access to virtual and physical card
The Wealthsimple Cash Card is a top KOHO competitor.
This prepaid Visa Card pays $1 cash back when you spend, and like KOHO, you can move your balance to a savings account and earn interest.
Wealthsimple Cash has no monthly fees or account minimums.
Cash back earned can be spent directly on purchases, or you can invest it in stocks or crypto.
Best for: General cash back.
PC Money Account
A PC Money Account can help you maximize PC Optimum points and get free groceries.
Offered by President's Choice Bank, the PC Money Account is a spending account you can use for debit transactions. It comes with a prepaid Mastercard that pays 10 PC Optimum points for every $1 spent.
At Loblaw-related stores, the cash back earned can be as high as 25 points per $1 spent.
You can redeem PC Optimum points to pay for purchases at participating locations at a rate of 10,000 points = $10.
PC Money account has no monthly fee.
Best for: Getting free groceries.
Other Apps Like KOHO
Here are other apps for earning cash back like KOHO:
STACK
STACK is a prepaid Mastercard that offers cash back rewards at over 100 retailers when the card is used abroad, you don't pay foreign currency conversion fees if you meet some basic requirements, such as spending a minimum of $350 monthly (limits apply).
While STACK is currently free, a $7.99 monthly fee is being introduced in January 2023 if you don't spend at least $350 CAD each calendar month.
You can also use the app to automate your savings, track your spending, and split bills with friends.
Best for: Earning cash back abroad.
Related: KOHO vs. STACK.
Checkout 51
Checkout 51 is a grocery rewards app you can use to save money.
Every Thursday, the app lists new offers, and they include discounts on hundreds of grocery items.
To earn cash back, shop the offer at the store and upload your receipt to the app. You can cash out when your balance reaches $20.
Checkout 51 is free.
Best for: Grocery cash back.
Swagbucks
Swagbucks is one of the most popular rewards platforms worldwide.
It offers more than 10 ways to earn with the top opportunities including:
Answering surveys
Shopping online
Playing games, and more
To earn while shopping, visit Swagbucks to click on your preferred store and activate their discounts.
You can redeem Swagbucks points for electronic gift cards, PayPal cash, and virtual prepaid cards.
New users get a $5 welcome bonus after completing their profile.
Best for: Earning rewards.
Paymi
Paymi is a cash back app owned by CIBC.
Members connect their bank cards to the app and earn cash back when they shop at participating stores like Indigo, Leon's, and Mary Brown's.
You can redeem earnings starting at $2.00, using Interac e-Transfer. A $1.50 Interac fee applies to redemptions under $25.
Get more details in our Paymi review.
Mogo Prepaid Card
**This card is no longer available* Unlike KOHO Mastercard, the Mogo Prepaid Visa Card does not offer cash back rewards. Instead, it offsets your carbon emissions each time you buy something, by planting trees.
Each tree planted removes carbon emissions equivalent to around 500lbs of CO2.
You can also use the Mogo app to monitor your credit score.
Best for: Carbon offset.
How Does KOHO Work?
KOHO is the best cash back app in Canada. It offers up to 5% cash back on purchases and users are not limited in how much they can earn.
After signing up, you get a prepaid Mastercard, and you can load it using Interac e-Transfer.
KOHO has three subscription levels:
KOHO Easy costs $0/month and includes 1% cash back on groceries and recurring bills. Users earn 0.50% interest on their balance.
KOHO Essential costs $4/month and comes with a 30-day free trial. Users earn 1% cash back on groceries and bills, and 0.25% cash back on all other purchases.
They also get 1.5% interest on their balance.
KOHO Premium costs $9/month or $84/year.
Users earn 2% cash back on groceries, transportation, and restaurants, and 0.50% cash back on everything else.
They also earn 2% interest on their balance and do not pay foreign currency exchange fees when they spend using the KOHO card abroad.
All three accounts earn up to 5% cash back at specific retailers.
KOHO Fees
A regular KOHO account has no monthly fees.
If you subscribe for Essential or Premium, you pay $4 or $9 monthly.
It does not charge NSF or ATM fees, although the ATM operator may charge $2-3 for convenience fees.
For KOHO Easy and Essential, you pay a 1.5% FX transaction fee when making payment in a foreign currency. For KOHO Premium, FX fees are waived.
A $1 inactivity fee is levied monthly if you have an account that is older than a year and has been inactive for 6 months.